Are you looking for a fun new series for your kids to read? Keep reading to see our full review of Explorer Academy: The Nebula Secret (Book 1). I received this product for free from Moms Meet (momsmeet.com) to use and post my honest opinions. Compensation for this post was provided and this page may contain affiliate links.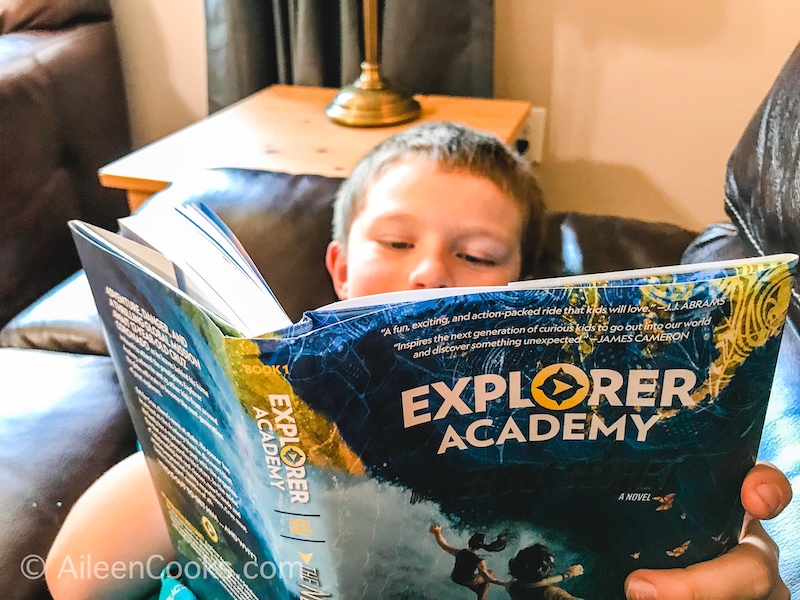 Other posts you may like:
National Geography Kids
We love National Geographic and are so excited about this series! Other things we enjoy by National Geographic are their website and the Nat Geo Kids travel show on YouTube. We watch it regularly to pair with geography lessons!
I also have fond memories of looking through the National Geographic magazine as a child. My grandma lived with us during my entire childhood and she always subscribed to the magazine. We always had stacks of them on our coffee table and I remember being captivated by the beautiful imagery.

Introducing Explorer Academy
Explorer Academy stars 12 year old Cruz Corando, who is excepted into an elite school for explorers called Explorer Academy. Together with his classmates, he will explore different countries while cracking codes and solving puzzles.
These books are fun for kids to read and beautifully illustrated pictures. The pictures are my very favorite part. It's hard to find engaging chapter books with full-page colors and these ones re not to be missed!
The fifth book of the series just came out, but this is going to be a 7-book series. Plus, at the end of the series Cruz will have visited all seven continents. It's a really cool way to teach kids about geography and get the excited to travel and explore as they get older.
What's even cooler is there are codes in each book for readers to try and figure out where they will travel next.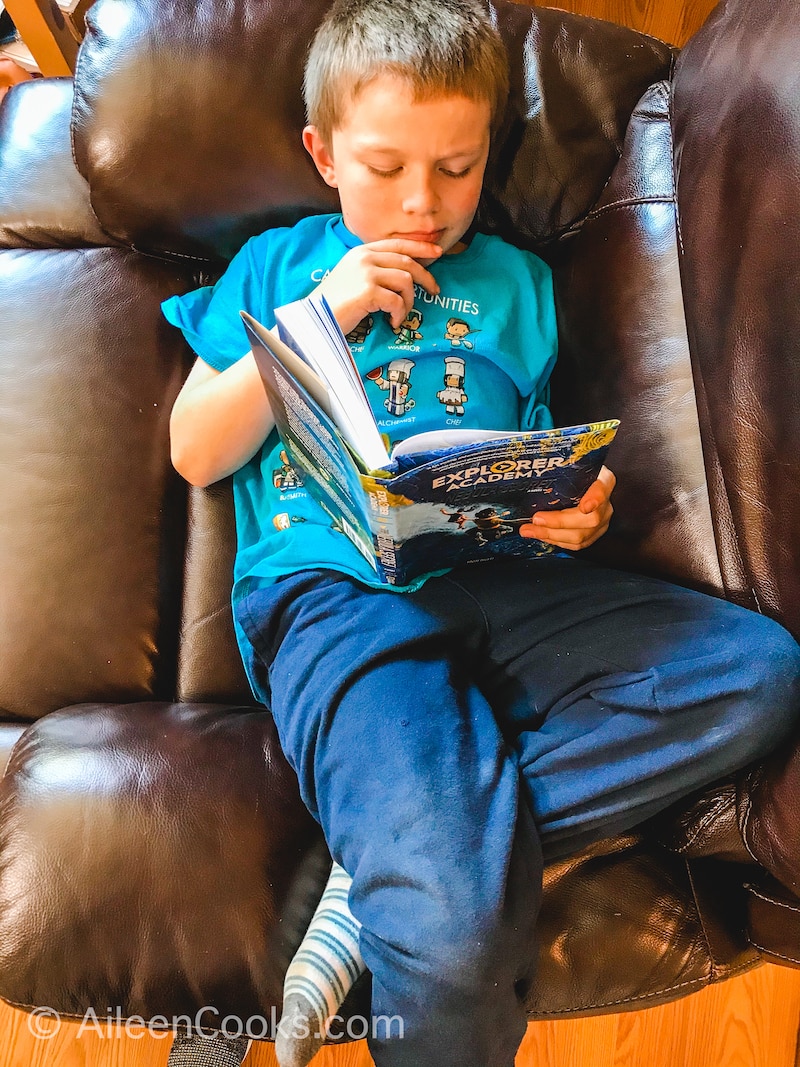 More about the Explorer Academy Book Series!
The Explorer Academy series is a fact-based fiction series inspired by the real-life adventures of real National Geographic explorers
Each book integrates STEM (science, technology, engineering, math), geography, and other subjects into an action-packed storyline.
Kids will be engaged with intriguing codebreaking challenges, near- future technology, and a storyline that encourages observation, deductive reasoning, and problem solving.
Each book ends with a "Truth Behind the Fiction" section that profiles real explorers and their work.
The books feature diverse kids and cultures from around the world.
They also teach the value of friendship, family, loyalty, and trust.
Book purchases help support the vital exploration, research, education, and conservation projects of the National Geographic Society.
Explorer Academy Coupon Code
Now is a great time to try out these novels for your kids. You can get 50% off the books on Amazon using the code 50OFFEA1 (offer expires 3/19/21 or while supplies last). Buy the Explorer Academy books here.