This post is sponsored by BabbleBoxx. All content and opinions are my own.
There is something about Autumn that makes me want to get back in the kitchen and cook up lots of yummy food for my family. I tend to abandon a lot of my complicated meals in the summer in favor of late nights out of the house with my kids and lots and lots of pool days.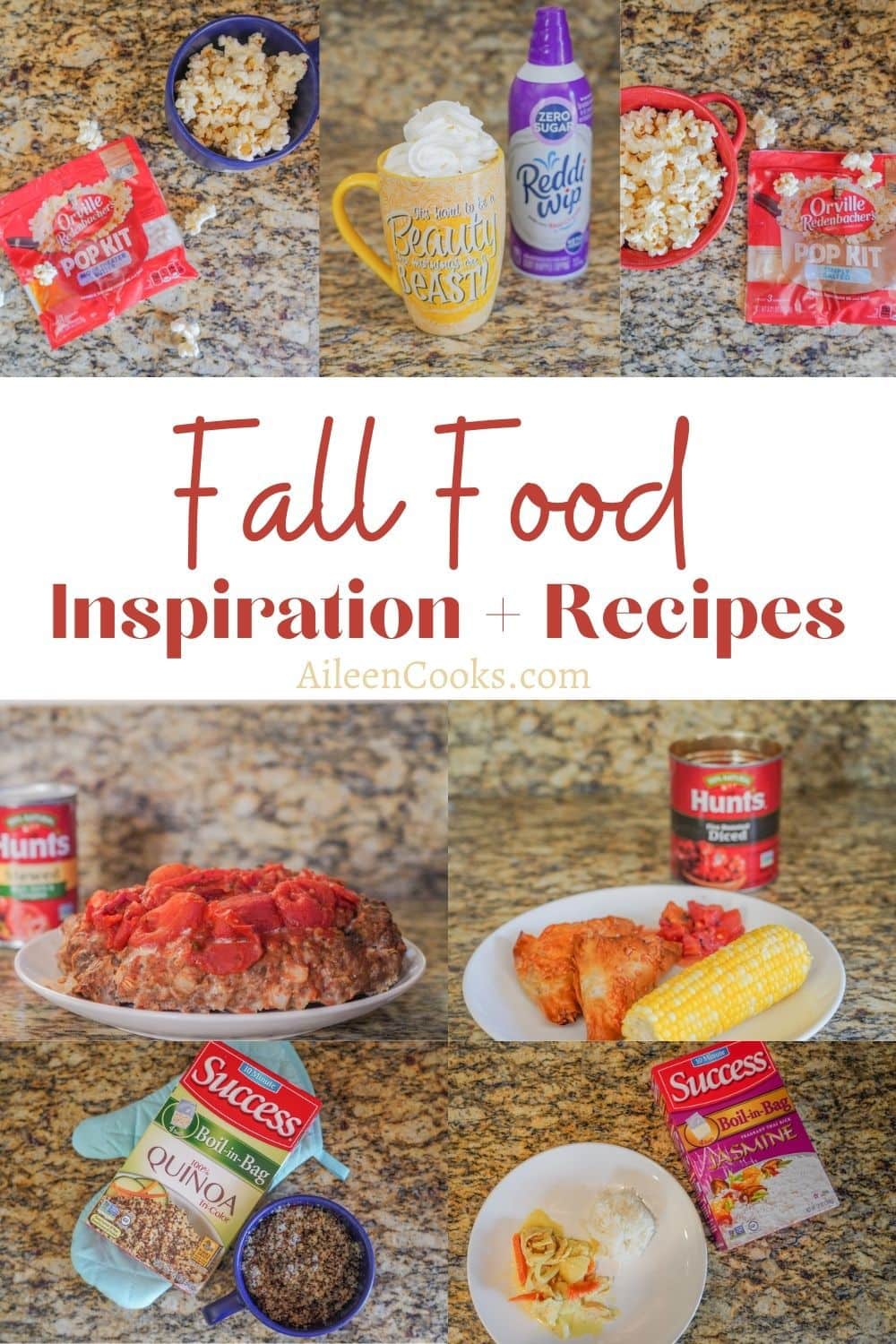 Now that Fall is in the air (technically, that is – we are still waiting for the cool weather in California), I'm ready to start cooking up all of the yummy comfort food dishes and feed my family lots of good food.
Today, I'm highlighting some yummy foodie goodness I've fed my family in these past few weeks. Keep reading to see all of the goodness and get inspired to whip up something delicious!
Orville Redenbacher's Pop Kit – Movie Theater Butter
My 2nd born absolutely loves popcorn. She eats it most days of the week. When she saw the Movie Theater Butter pop kit from Orville Redenbacher arrive – she was really excited! I love that this kit makes it easy to make popcorn on the stove. Plus, it's that yummy buttery flavor that's just perfect for movie night!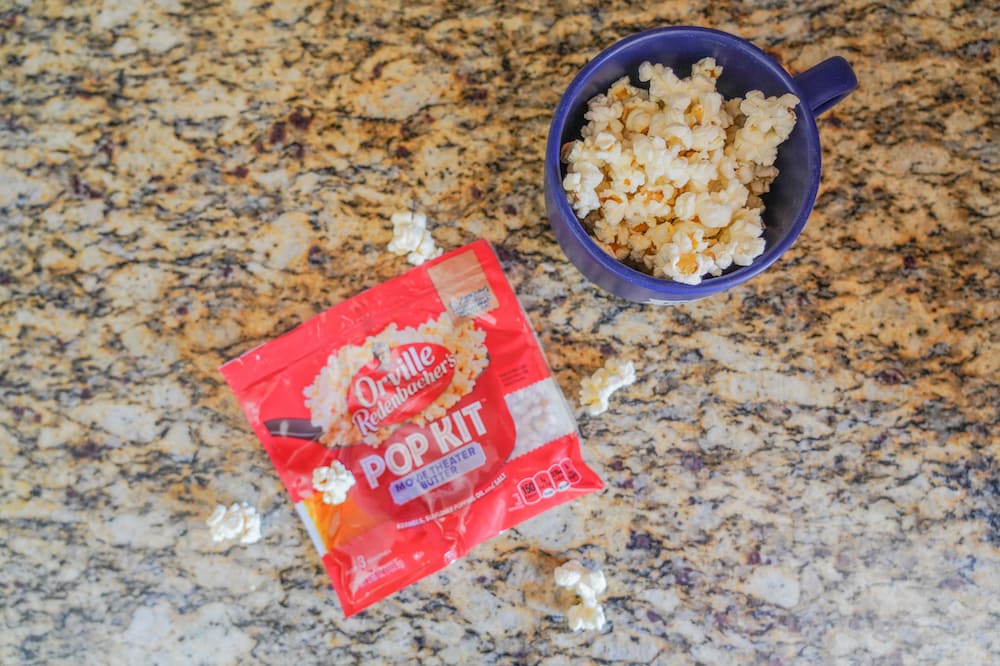 Orville Redenbacher's Pop Kit – Simply Salted
If you want in on the Orville Gourmet Popping Kernels (without the butter), than the Simply Salted Pop Kit is for you! It's made with just three ingredients: whole grain popcorn, oil, and salt! It's a delicious, savory snack that can be enjoyed any time!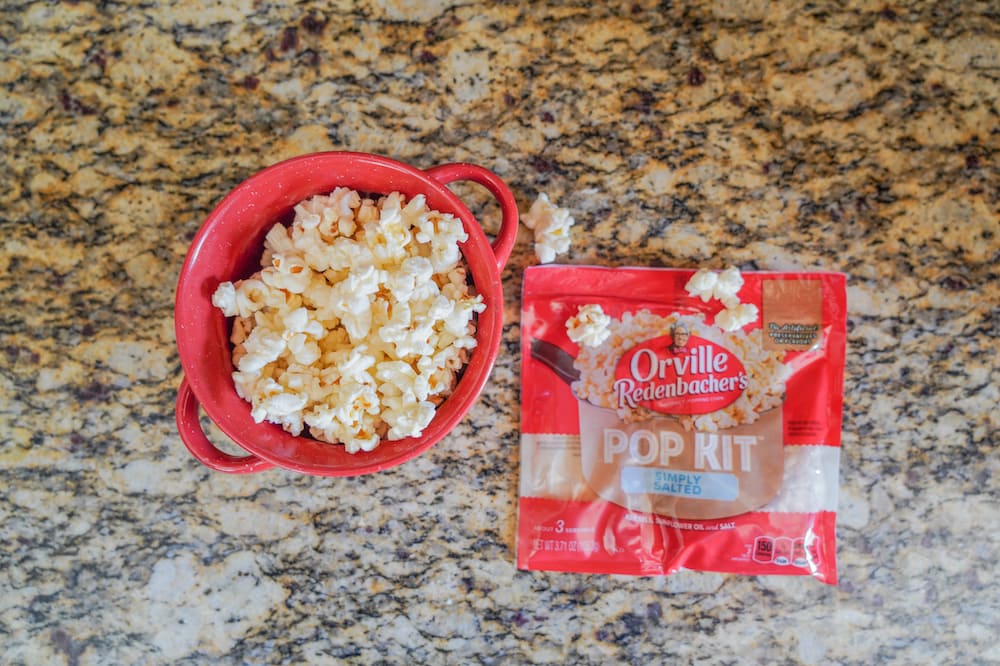 Head to Orville.com to learn more about their new pop kits!
Reddi-wip Zero Sugar Whipped Topping
Another yummy thing I look forward with the change of seasons is all of the yummy warm drinks! Some of my favorites are Apple Cider, Pumpkin Spice Lattes, and homemade pumpkin coffee creamer. What makes a warm drink even better? Whipped cream, of course!
Reddi-Wip Zero Sugar is a creamy, delicious whipped topping made with real cream, 0 grams of sugar, 0 carbs, and 15 calories per serving. (Not a low calorie food). Plus, it's really fun to eat! It's perfect on top of a bowl of fresh fruit or on top of your morning coffee!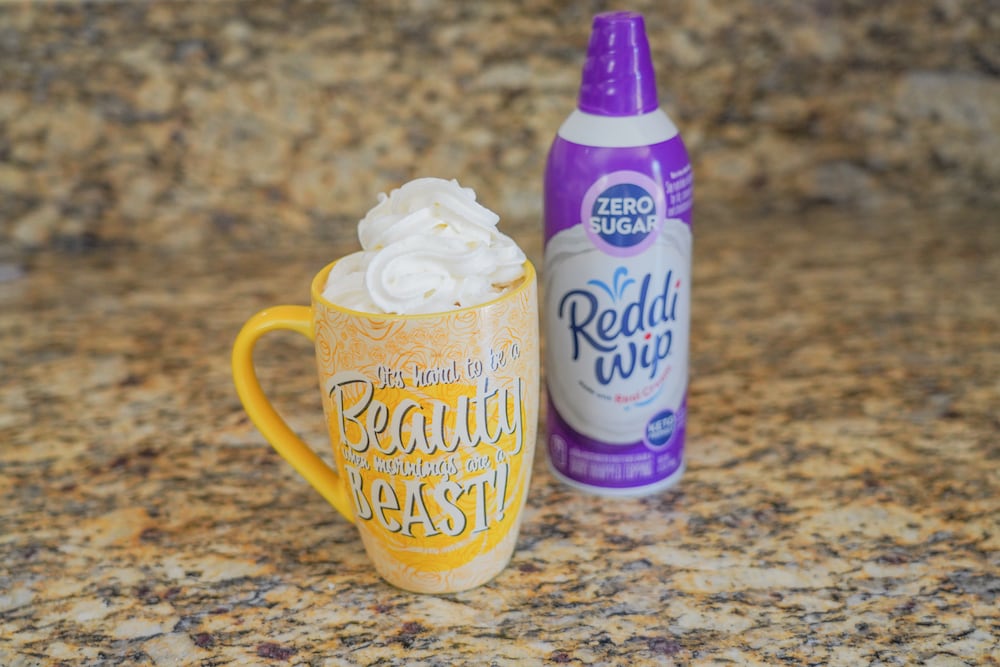 Go to www.reddiwip.com to learn more!
Hunt's Basil, Garlic & Oregano Stewed Tomatoes
The new stewed tomatoes from Hunt's are perfectly sliced and seasoned to perfection with garlic and oregano. They add a great flavor to soups, stews, or pasta.
I decided to try them out on top of meatloaf because that's how my grandma used to make it. I added them to the top of the meatloaf half-way through cooking and they add the bit of extra flavor.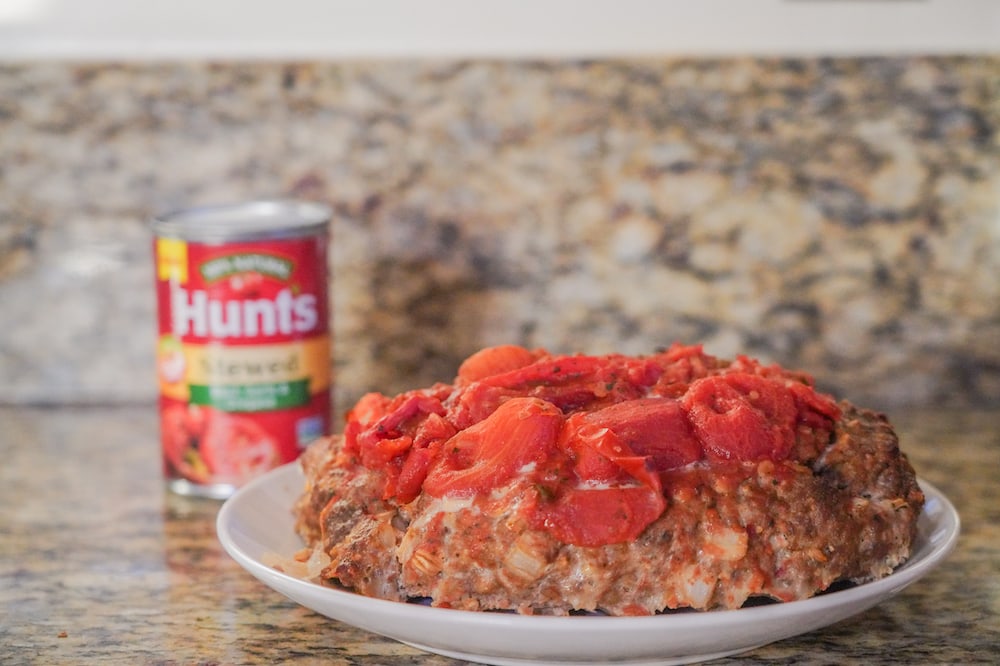 Hunt's Fire Roasted Diced Tomatoes
Hunt's Fire Roasted Diced Tomatoes are NON-GMO Project verified and versatile enough for any dish! I love keeping their diced tomatoes on hand too add to batches of pizza sauce, pasta sauce, tacos, and as a topping for all of the Mexican food!
We used them inside the taco triangles my son made for dinner and as a topping for those that like extra tomatoes (like me).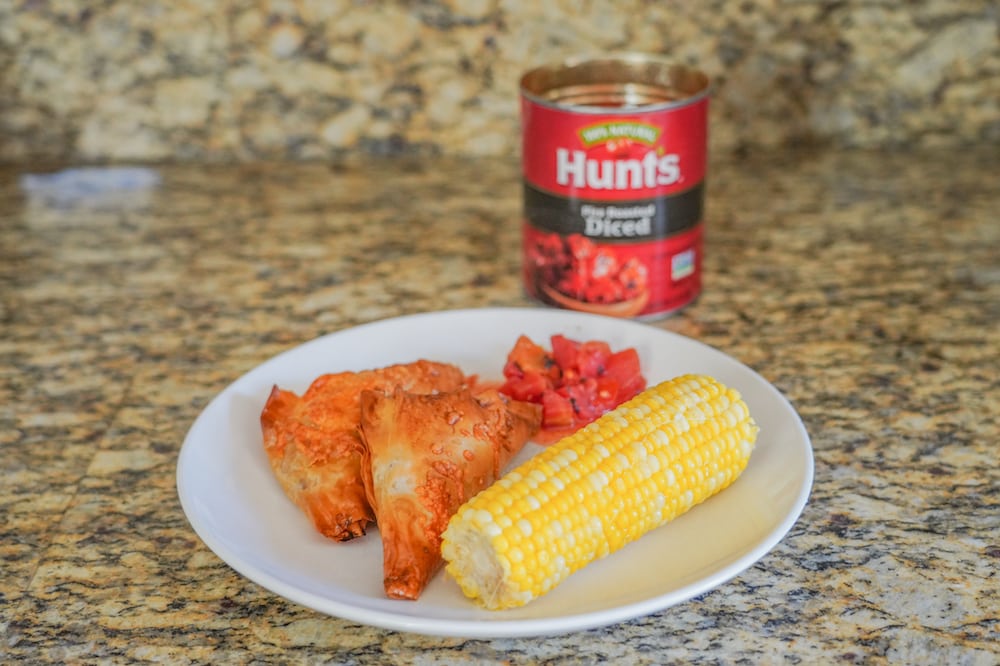 Learn more at hunts.com.
Success Boil-in-Bag Jasmine Rice
Success Rice is a no measure, no mess, easy option for adding rice to your meals! I love that it cooks in just 10-15 minutes and can be made both on the stove top and in the microwave. I have tried both methods and can say that both are solid choices for prepping Success Rice.
The Jasmine Rice is a premium, long grain rice that's perfectly paired with most dishes. I made it to go alongside our yellow curry for dinner the other night and it was delicious. All of my kids inhaled the rice, saying it was "so good". I have to agree with them.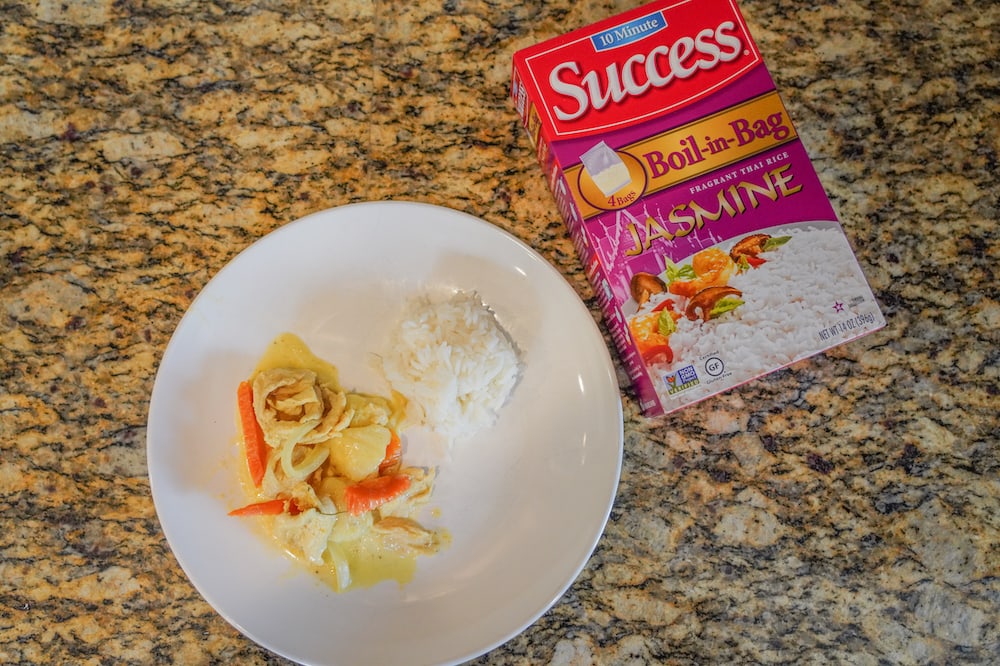 Success Boil-in-Bag Tri-Color Quinoa
If you're looking for a whole grain option, then you should try Success Rice's Quinoa. It's packed with fiber, protein, and various vitamins and minerals. Quinioa is not the easiest to make, but Success Rice has cut out all of the guess work and makes it actually easy to prepare this healthy side dish.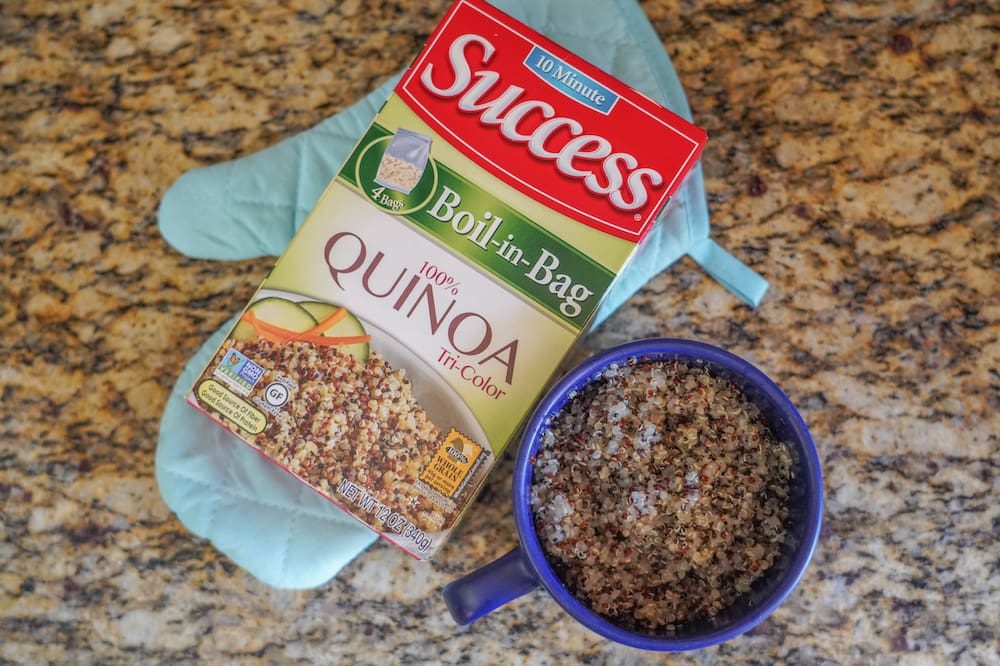 Learn more at SuccessRice.com.