I have fantasized about having a mantel to hold family photos, decorations, and stockings for my entire adult life. Then something magical happened, we bought a house with a huge mantel! So, I hoped on Instagram Stories last week and shared my before and after fall mantel decor project and thought I would share the "after" with you here, too.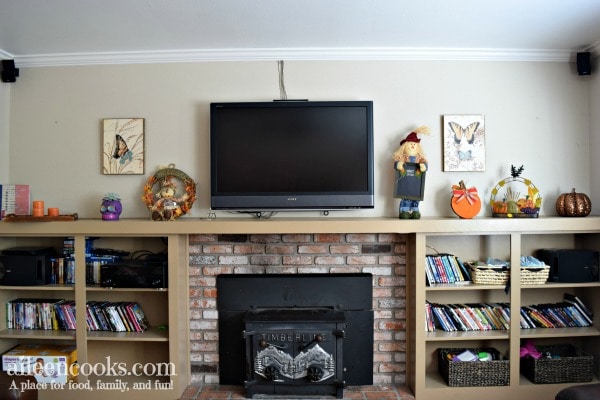 You weren't missing much from the "before" shot, it was just messy. 😉
Most of the items on my mantel are fall inspired, but a few are Halloween. I will probably just leave it all up as I count down to Christmas decorating (aka Black Friday).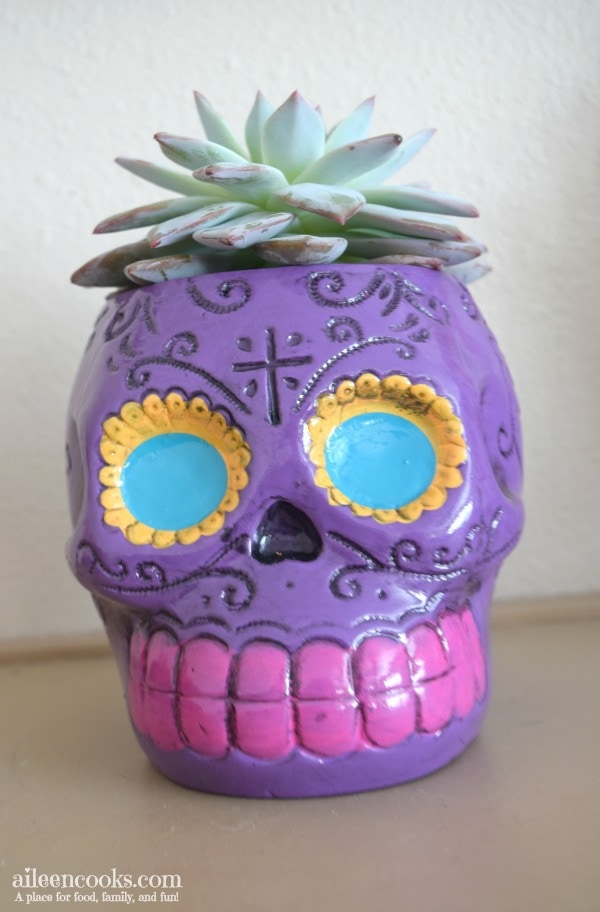 I completely fell in love with this day of the dead figuring/planter at Trader Joe's. I almost went back for a second one, but talked myself out of it.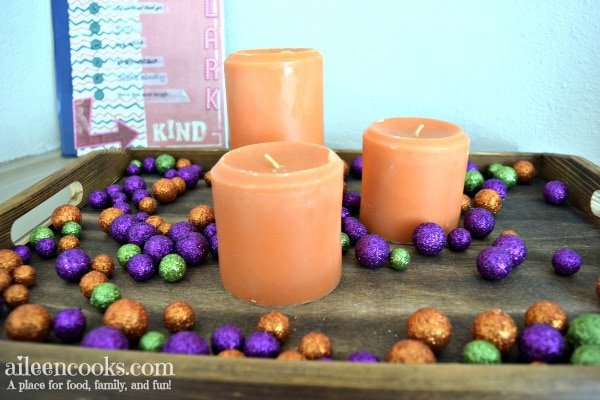 The colorful Halloween balls and orange (pumpkin spice) candles are from Michael's.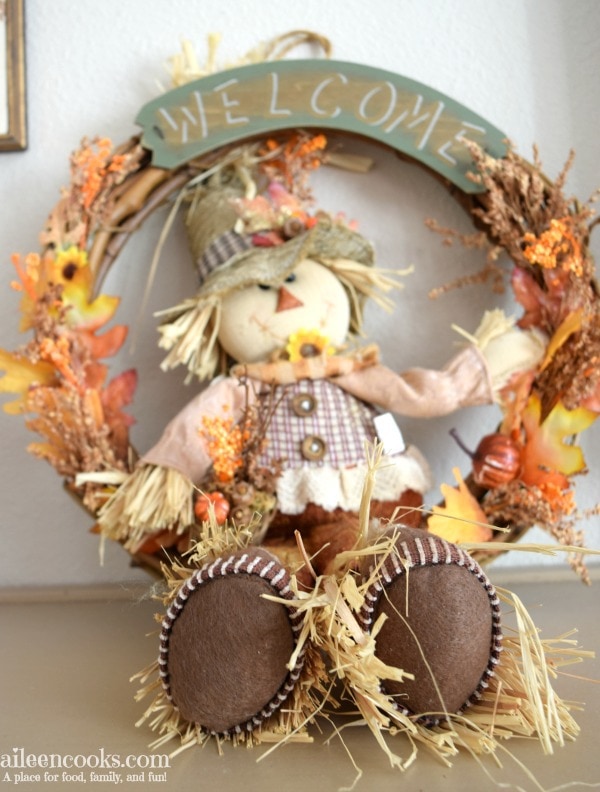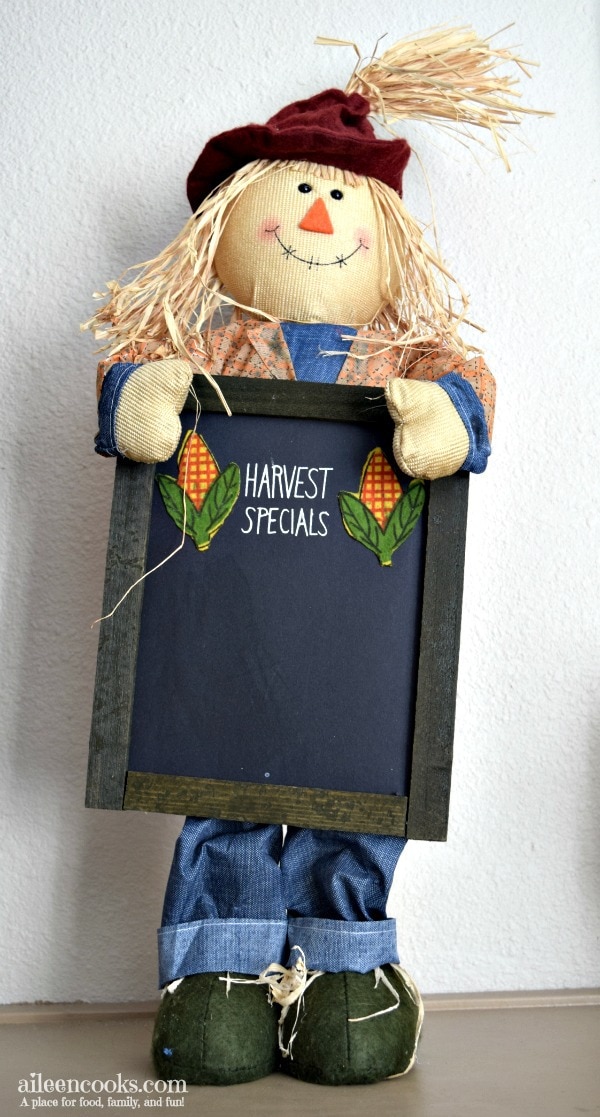 I picked up these adorable scarecrows at Lucky's grocery store years ago when I first moved out on my own. They continue to be my favorites. I've had other fall decorations come and go, but these ones are here for the long haul (as you can see in my previous fall decor post).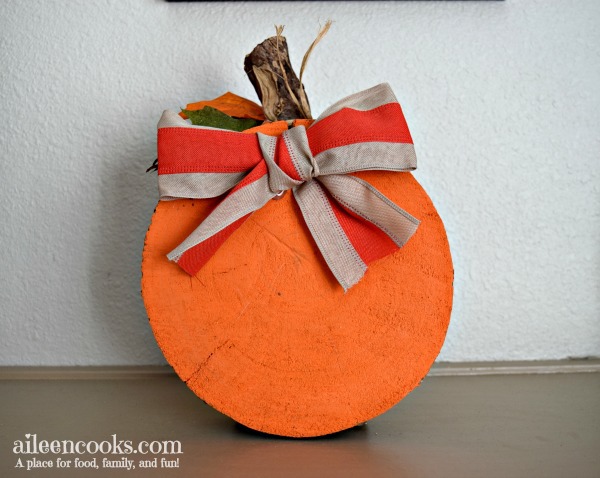 I made this pumpkin out of a tree stump at a recent MOPS meeting. It was such a fun craft and I love how it turned out! If you're looking to make some of your own fall decorations, check out these fall leaf placemats. They are a perfect project to make with the kids.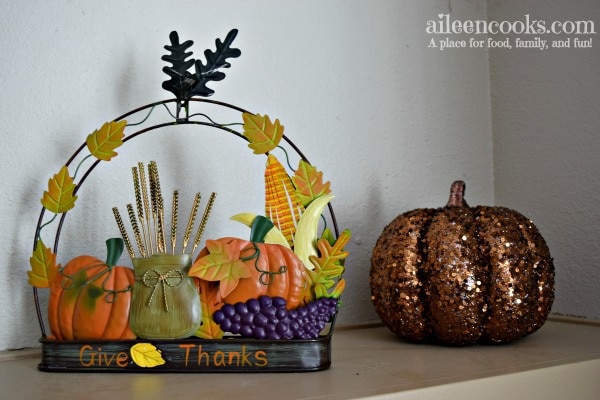 I can honestly say I have no idea where the Give Thanks plaque came from. I've had it for a long time. It's not my favorite, but I can't bring myself to get rid of it. The glitter pumpkin is from Home Goods. There is a bigger one that goes with it, but I haven't been able to find it. I guess that's a side effect from moving.
I want to know. Did you put up any Fall Mantel Decor?