Welcome to the all new series – My Favorite Things! Each month, I will share a few of my current favorite things that may or may not be cooking related. Either way, they will be things I actually use, and LOVE!
I want to show you me – not just the cook me or the mom me, but my day to day life. The best way I can think to do that is to share some of the things that I am currently enjoying, how I am using them, and why I love them. 🙂
My Favorite Things – January 2017
Zutanos Baby Velour Booties – These awesome booties keep my winter baby (born in fall) warm and toasty. Since she has two older siblings, we are outside playig a lot and socks just weren't keeping her feet warm enough. I love that they don't fall off even after hours of kicking her feet! Zutanos are a little pricey, but totally worth the money. (I have also heard you can find them on the Facebook treasure sights, but have to snatch them up quickly).
Spicy Chai Latte Mix from Trader Joes – I have been drinking it for years and it is amazing. It tastes just like a chai Latte from Starbucks (my favorite Starbucks treat). The canister of spicy chai latte mix from Trader Joes costs about the same as one chai latte from Starbucks and it yields 4-5 servings.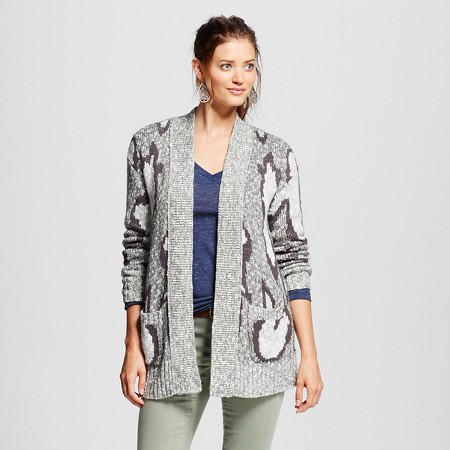 Chunky, oversized sweaters from Target. After watching this video on how to dress a postpartum body,  I have been all about leggings, loos(er) shirts, and chunky sweaters. I feel cozy and totally un-selfconcious.
Speaking of leggings – I practically live in these fleece lined leggings from Cents of Style. They are super warm and cozy and they are high waisted so they help hold in the (ahem) postpartum "shape".
I also love my Lula Roe leggings, but these ones are better if I'm going to be outside with the kids because they keep my legs nice and toasty without having to stuff myself into jeans. I feel like a stuffed sausage in jeans at this point. Hopefully that will change after a few more months of exercise.
Ultra Moisturizing Hand Cream Trio from Trader Joe's – Winter makes my hands SO dry and cracked. The tips of my fingers and knuckles crack like nobody's business. I bought myself this trio during the holidays and have them stored all over (car, purse, kitchen).
I've been working on a post about all of the things I use for my Winter dry skin. Hopefully I will make it go right to get that post up before Spring.
Note: This post contains affiliate links. Read my disclosure policy here.