This post is sponsored by BabbleBoxx.com. 
Summer vacation is in full swing over here! Between, park visits, bike rides, camping trips, and swimming – a lot of our time has been spent outside.
I shared a couple of months ago about how much I was looking forward to summer vacation with my kids and it has not disappointed me yet. It's been so nice to not have a schedule. We leisurely wake up, hang out in PJs for a while, watch some TV, and get outside once we're ready. I am loving it.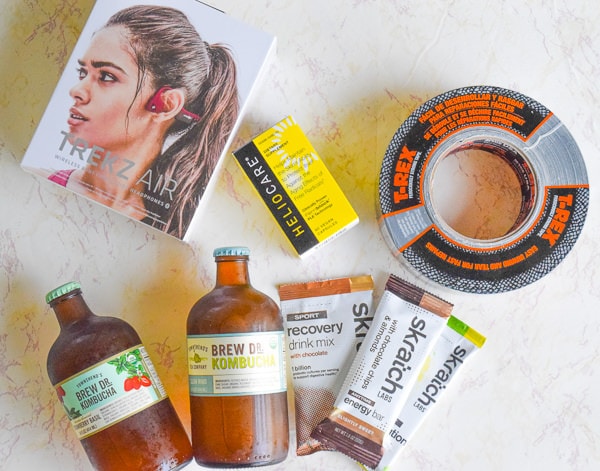 Our friends over at BabbleBoxx sent us a new box full of goodies that are just perfect for getting out and being active this summer. Here is what we got:
AfterShokz Trekz Air Open-Ear Headphones
In case you missed it, I have a new love for listening to audiobooks. A good set of headphones is a must for listening to your favorite books either while out and about or in the middle of the night while you can't sleep. At least, that's what I use them for a lot of the time. 😉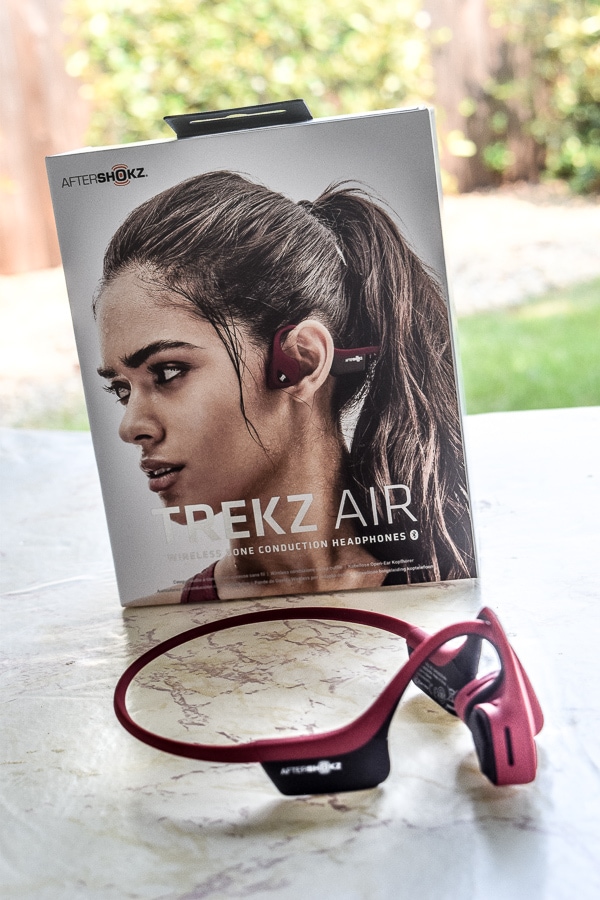 These open-ear headphones are cool because you can listen to your book or music while still hearing what's happening around you. It's great for hearing what's around you during a jog or being able to hear your kids are okay while outside playing.
You can learn more about these cool bud-free headphones here.
Brew Dr. Kombucha
BabbleBoxx has sent us this kombucha in our march box. In case you missed it, Kombucha is a fermented tea that is 100% RAW and unpasteurized. It's nice to have access to a better-for-you beverage that is tasty, low sugar, and low calorie.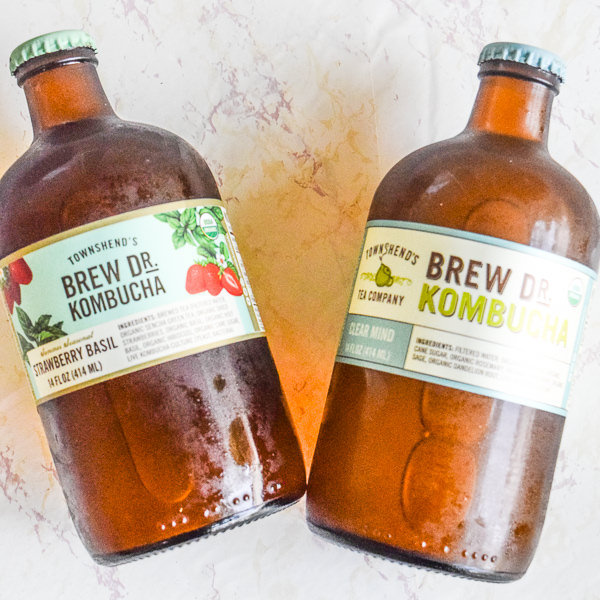 They even sent us a new flavor I hadn't tried before – Strawberry Basil. It's my new favorite. If you want to try it, you should pick one up soon, because it is on limited release for summer!
You can learn more about Brew Dr. here.
Heliocare Daily Use Antioxidant Formula
One of the inevitable things about spending so much time outside is the sun exposure. Heliocare is a clinically proven, dermatologist-recommended natural dietary supplement with antioxidant effects on the skin. It contains Fernblock® PLE Technology that aids in eliminating free radicals to maintain younger-looking, more resilient skin*.
Learn more about Heliocare here.
*These statements have not been evaluated by the Food and Drug Administration. This product is not intended to diagnose, treat, cure, or any disease. 
Skratch Labs Drink Mixes, Energy Chews & Energy Bar
If you're outside being active this summer, then you might want to check out these products from Skratch Labs. Their sport hydration drink mix is formulated with 800 mg of electrolytes per liter (twice the level of Gatorade). These mixes are made with real fruit flavor and nothing artificial.
They also make a sport recovery drink mix, sport energy chews, anytime energy bar, and anytime hydration drink mix. I really like having the energy bars on-hand for the times when I (ahem) forget to feed myself!
You can see everything they have to offer here. Use the coupon code TRYSKRATCH for 20% off your entire order!
T-Rex® Tape
Not exactly summer-related, but I used this stuff to fix something on my own this past week. We have this shoe rack out in the garage where we keep all of our shoes (ever since adopting our shoe-happy puppy). It was an inexpensive model and had already started to break.
Instead of tossing it and buying a new one, I decided I could fix it myself. Not only did this strong tape fix the cracks in our shoe rack, but it reinforced it so it would hold up to our heavy rain boots on top.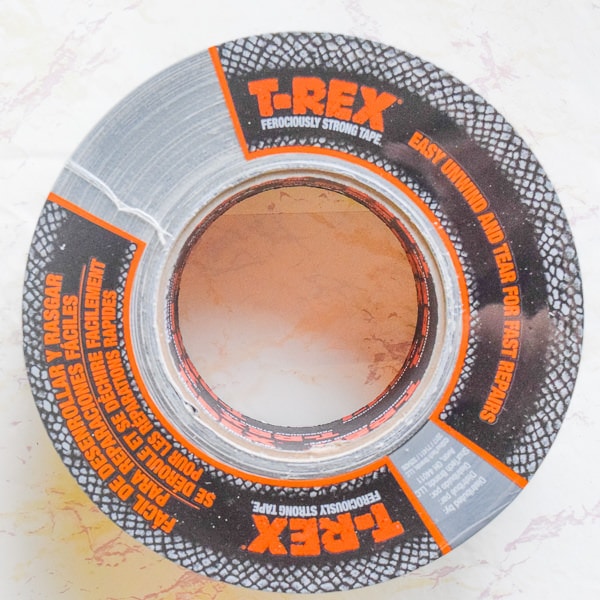 T-Rex tape has a double thick adhesive that holds up in about any climate and will stick to rough or dirty surfaces without effecting sticking power. It's great for keeping on hand during camping trips.
Learn more about T-Rex Tape here.
I just love getting goodies from BabbleBoxx in the mail and sharing my finds with you. Have you tried any of these products? Which was your favorite?