This post is sponsored by PinkBlush. All opinions are my own.
It's no secret that I love florals. I am drawn to them whenever I shop – whether for clothes, accessories, or home decor items. If I see floral, the odds are I am going to stop and look at it. And possibly buy it.
Florals from PinkBlush
I shared a floral wrap dress I got from PinkBlush at winter time a couple of years ago that I still regularly wear for date nights out with my hubby. I really love PinkBlush for Women's Clothing. They have a great variety and lots of florals! If florals aren't your thing, they have lots of other styles, too. They also have a huge maternity line.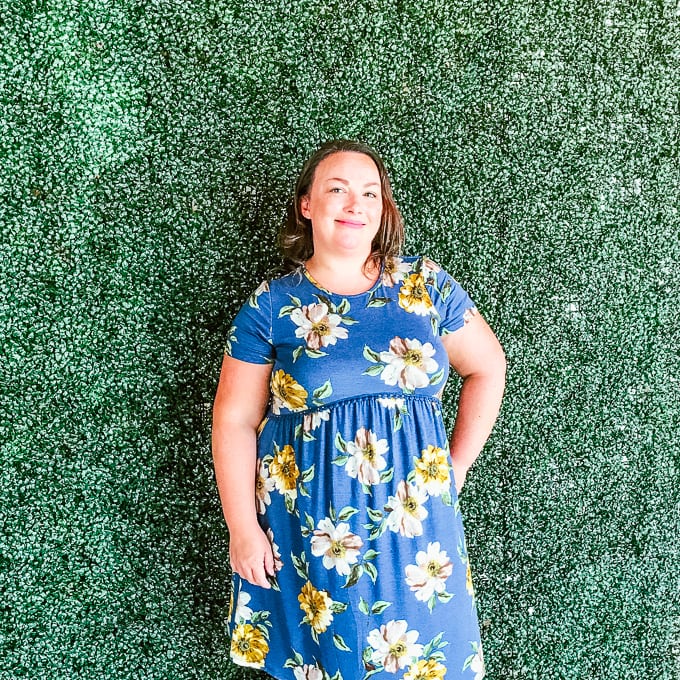 The Navy Floral Crochet Accent Dress is perfect for summer. It's lightweight, short sleeved, and not too long. I am 5 foot tall, so I usually look for the shorter styles on the PinkBlush website, knowing they will fit me just at or below the knee. That's the perfect length for me. It's not too long that it feels fussy, but not so short that I can't run around with the kids. I love that I can pair it with boots for Fall, too.
I wore my new dress to a blogger event in Roseville, CA. It was a nice day to hire a babysitter and hold an adult conversation. Naturally, I need to wear my signature print. 😉
Don't you love how a good dress makes you feel? This one made me feel so happy. I was very comfortable and felt it was really flattering.
Blouses from PinkBlush
I have also recently gotten a couple of tops from PinkBlush. If florals is my number 1, than black tops are my number 2. I love that the Black Polka Dot Chiffon Sleeve Top is a step up from my usual go-to v-neck black tee. The sleeves are so fun! Plus, it's lightweight enough to wear in summer. I like pairing it with skinny jeans and sandals.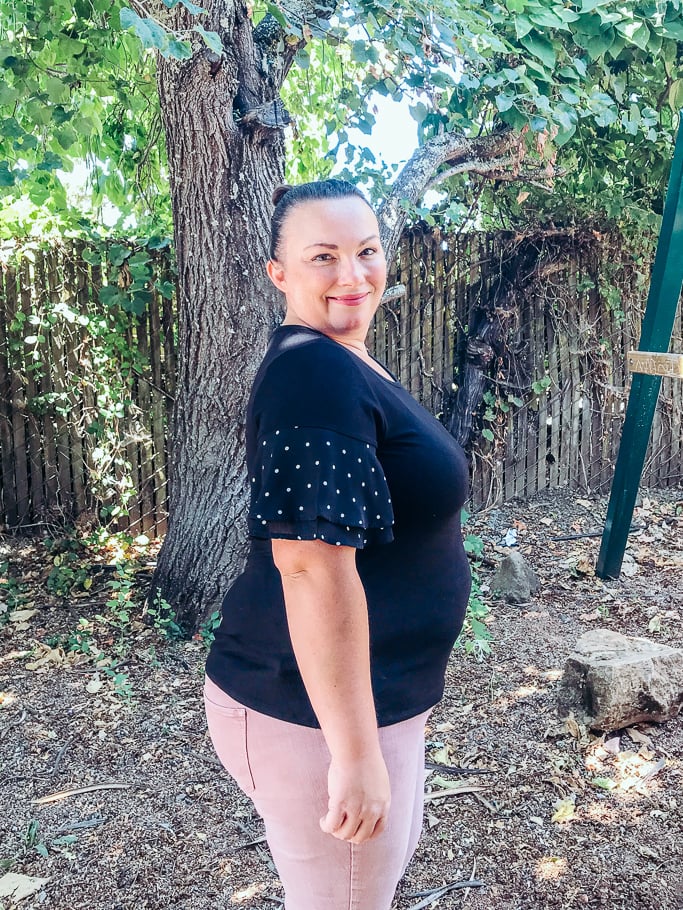 I also got another top that I shared on Instagram a few months ago, the Navy Floral Colorblock Striped Top. It continues to be one of my favorite shirts. It washes really well (I hang dry) and still looks new.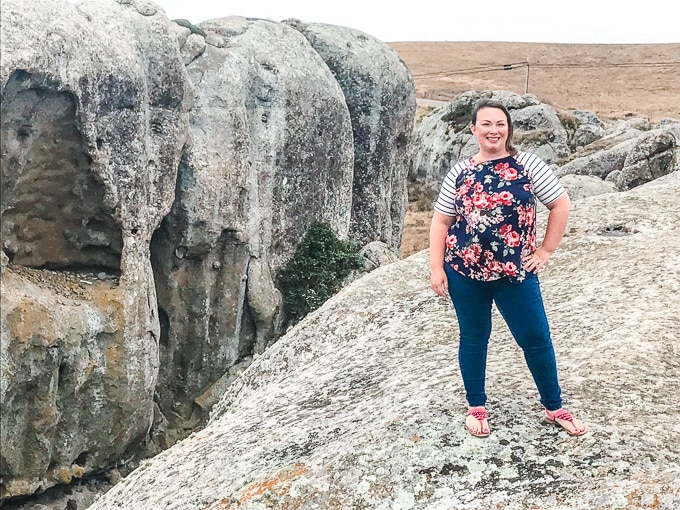 I love the styles at PinkBlush and will continue shopping there so long as they have cute dresses, tops, and florals!