This post was sponsored by Ling Ling and all opinions expressed in my post are my own.
I had so much fun taste testing with Ling Ling Fried Rice last week! I got to go to San Francisco all by myself and meet some amazing bloggers. We had the opportunity to sample all of Ling Ling's new fried rice entree's and create food pairings from scratch – led by an amazing chef.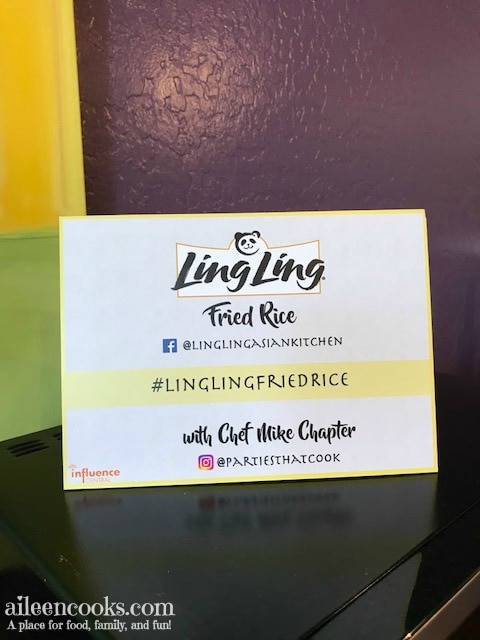 First off, let me say how I excited I was at the prospect of getting dressed up and leaving the house all by myself. I even went out and bought a new dress and shoes (thank you Target!).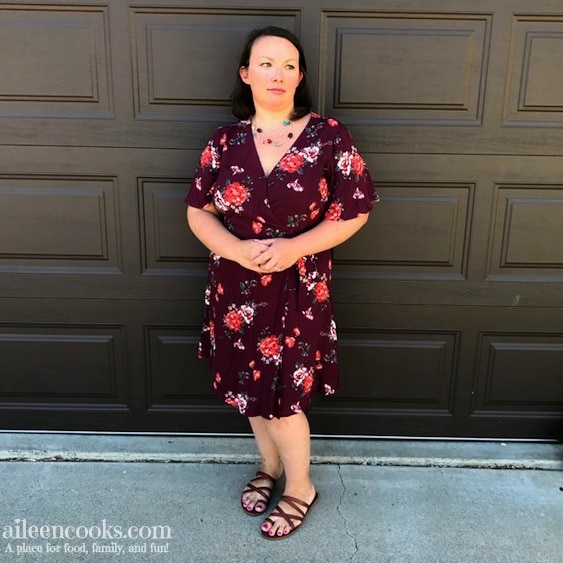 The fried rice was delicious (not surprised, because I practically grew up on Ling Ling's pot stickers). There are 5 new main entree dishes: Yakitori Chicken, Bibimbap Beef, Yakiniku Beef, Thai-Style Chicken, and Chinese-Style Vegetable.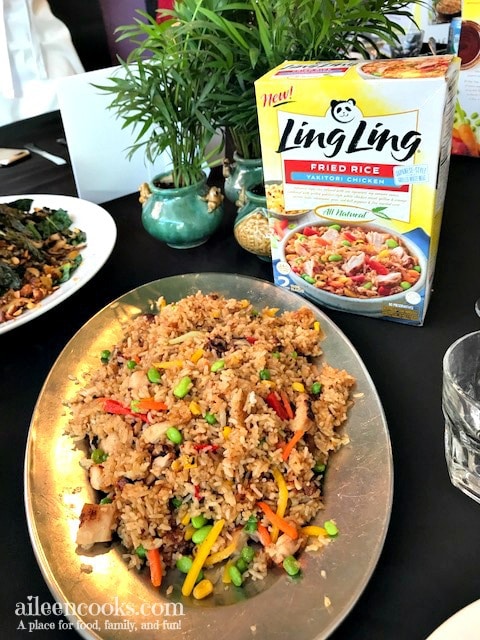 Ling Ling's fried rice is prepared using the new cooking infusion method where each grain of rice is infused with Ling Ling special sauces. I can tell you first-hand that it really does taste as good (if not better) than take-out. There are layers of flavor in each bit and I look forward to making it for my kids. I know they will like, it too. Especially since they love the pot stickers (which we also got to sample). Yum.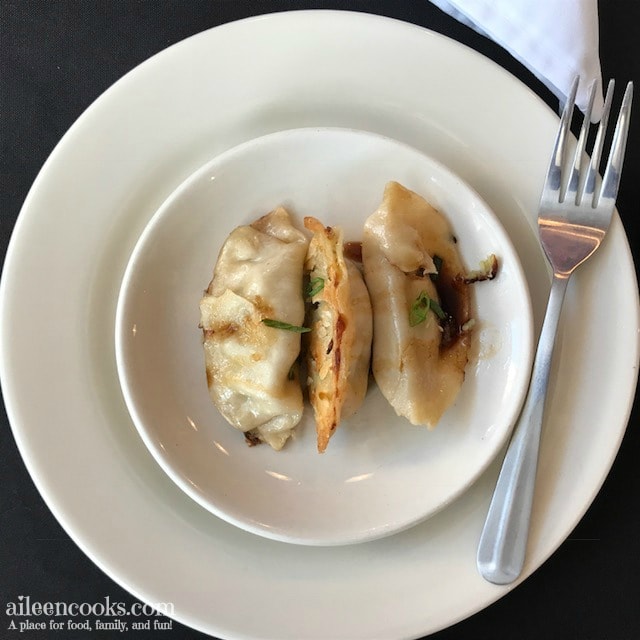 I also had some wine – it was a night out for me, after all.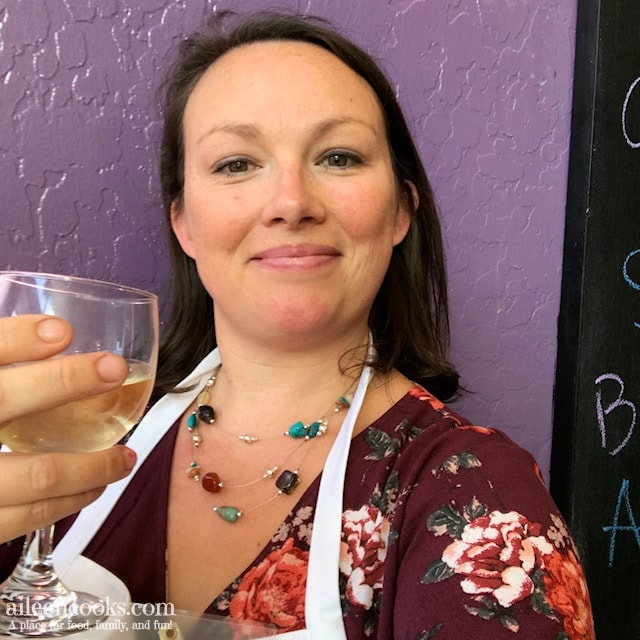 Chef Mike gave us some demonstrations (including an awesome way to get the flavor out of ginger in 30 seconds flat).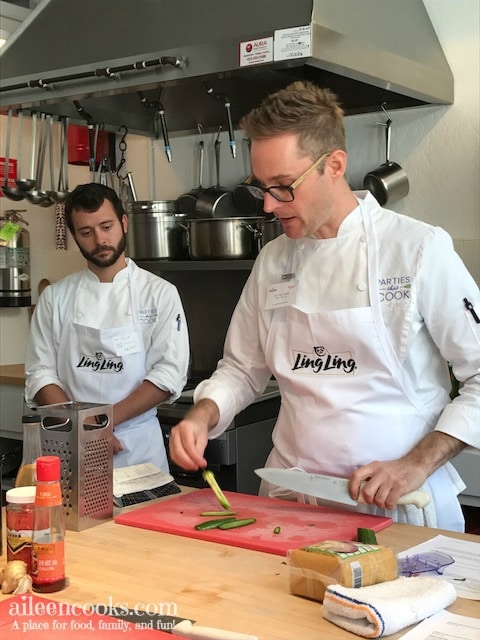 We got paired up into small groups and got to get in and cook food pairings to go with the fried rice. So fun!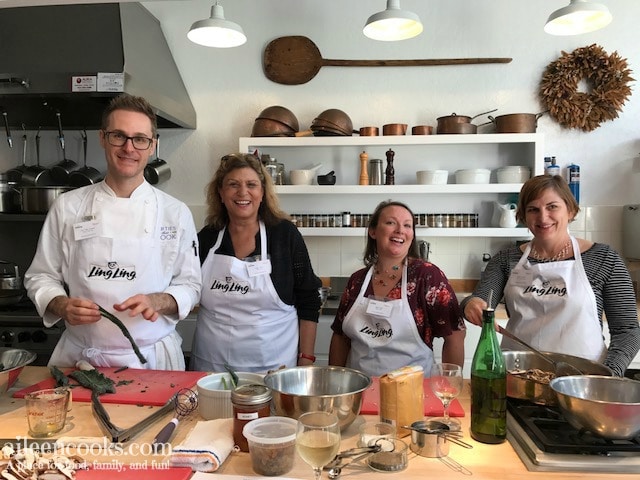 The food was all so good. Everything paired so nicely with the fried rice. My favorite was the Chinese Style Vegetable Fried Rice paired with Crispy Kale Salad.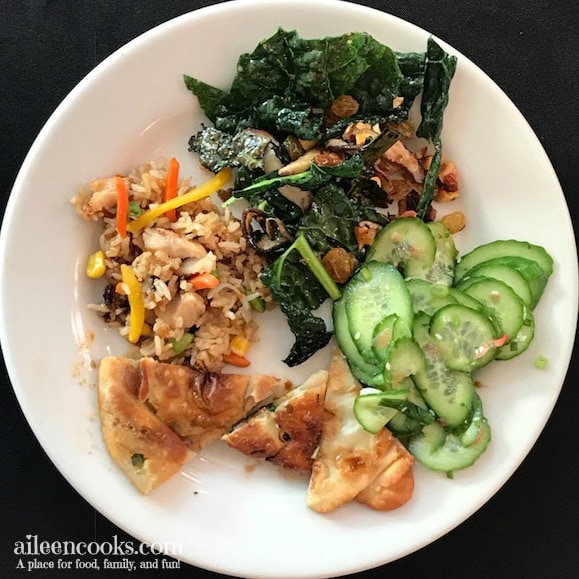 I'm pretty excited about the fried rice because it's a simple way for me to feed my kids on busy nights when I don't have a lot of time to cook. If you want to try one (or all) of the new Ling Ling Fried Rice entrees, head over here to grab a $2 off coupon.