The go-to list of free educational resources for kids to keep your children busy and learning during school closures.
Many families across the country are finding their kids suddenly at home, due to the Coronavirus. With that in mind, many educational companies are offering free or discounted resources for our kids. Here is a list of free educational resources for kids. I will update these as new offers are added.
You may also like: What to Order on Amazon Prime When School Gets Cancelled and Best Kids Subscription Boxes 2020.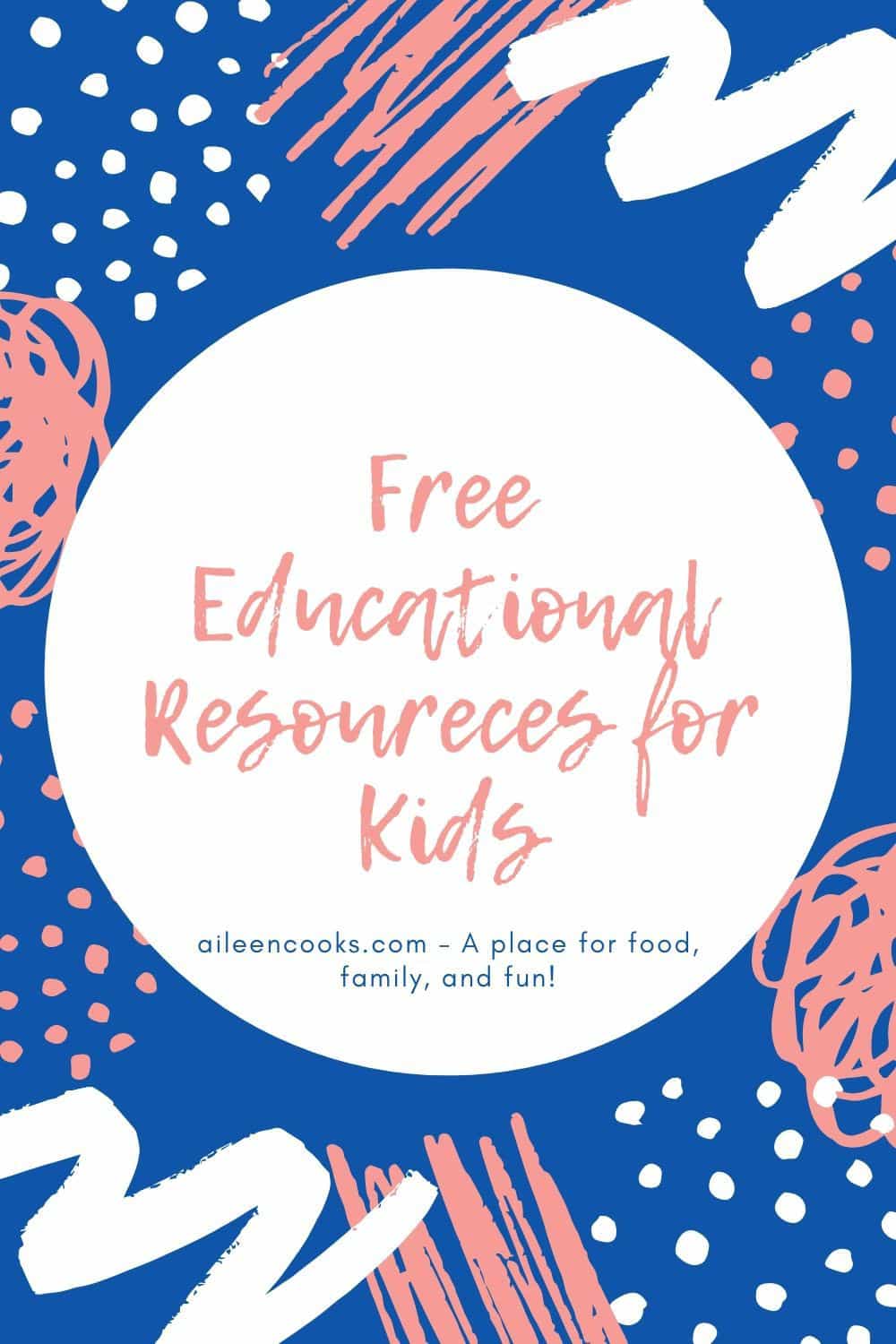 Raddish Kids
Raddish Kids is a kids cooking subscription box. They are offering a free Swedish cooking kit to families who find themselves suddenly homeschooling. They are offering 10,000 kits so I would sign up for this one quickly. They are also offering $20 off a 12 month subscription with coupon code WELCOME. Raddish Kids free cooking kits.
You may also want to check out our list of cooking recipe for kids while waiting for your free kit.
Mystery Science
Mystery Science is an online resource for science lessons for K-5th Grade. They have complied a list of mini and full lessons with free access to families effected by school closures. Mystery Science free lessons.
Boardmaker – Resources for special needs
Boardmaker is a collection of standardized picture symbols used for communication with students who are strong visual learners. This includes those with autism spectrum disorders, Down Syndrome, speech and language disorders, and behavioral disorders. They are offering a thematic series of units called Boardmaker Activities to Go- all free, and ready to download, print, copy etc. Download Activities-to-go by Boardmaker.
Circletime
Learn and bond with your 0-6 year old. Follow and interact with an expert instructor. Classes offered are yoga adventure, family cooking, sing along, playing with colors, and more! Use coupon code homefun1.
Also try making your own play dough with pantry ingredients.
DeltaMath
DeltaMath is a free resource for math focused on kids in middle school and higher. Check out DeltaMath.
Cosmic Kids Yoga
This program is always free and it is awesome! We plan on starting each day with a kids yoga session. You can find episodes of Cosmic Kids yoga on Prime Video and YouTube.
Scholastic Learn at Home
Scholastic is offering free resources for pre-k to 6th+. Every day includes four separate learning experiences, each built around a thrilling, meaningful story or video. Kids can do them on their own, with their families, or with their teachers. Sign up here.
PBS Kids
The PBS KIDS Video app gives kids and parents access to thousands of free videos, including full episodes and clips from top PBS KIDS series. With this app, kids can watch their favorite PBS KIDS shows anytime, anywhere! PBS KIDS, the #1 educational media brand for kids, offers all children the opportunity to explore new ideas and worlds through media. Stream the PBS KIDS 24/7 channel on the app for free (no subscription or login required). Tap the "LIVE TV" button to watch what's airing on your local PBS station right now. Get the app.
Save this to Pinterest for later.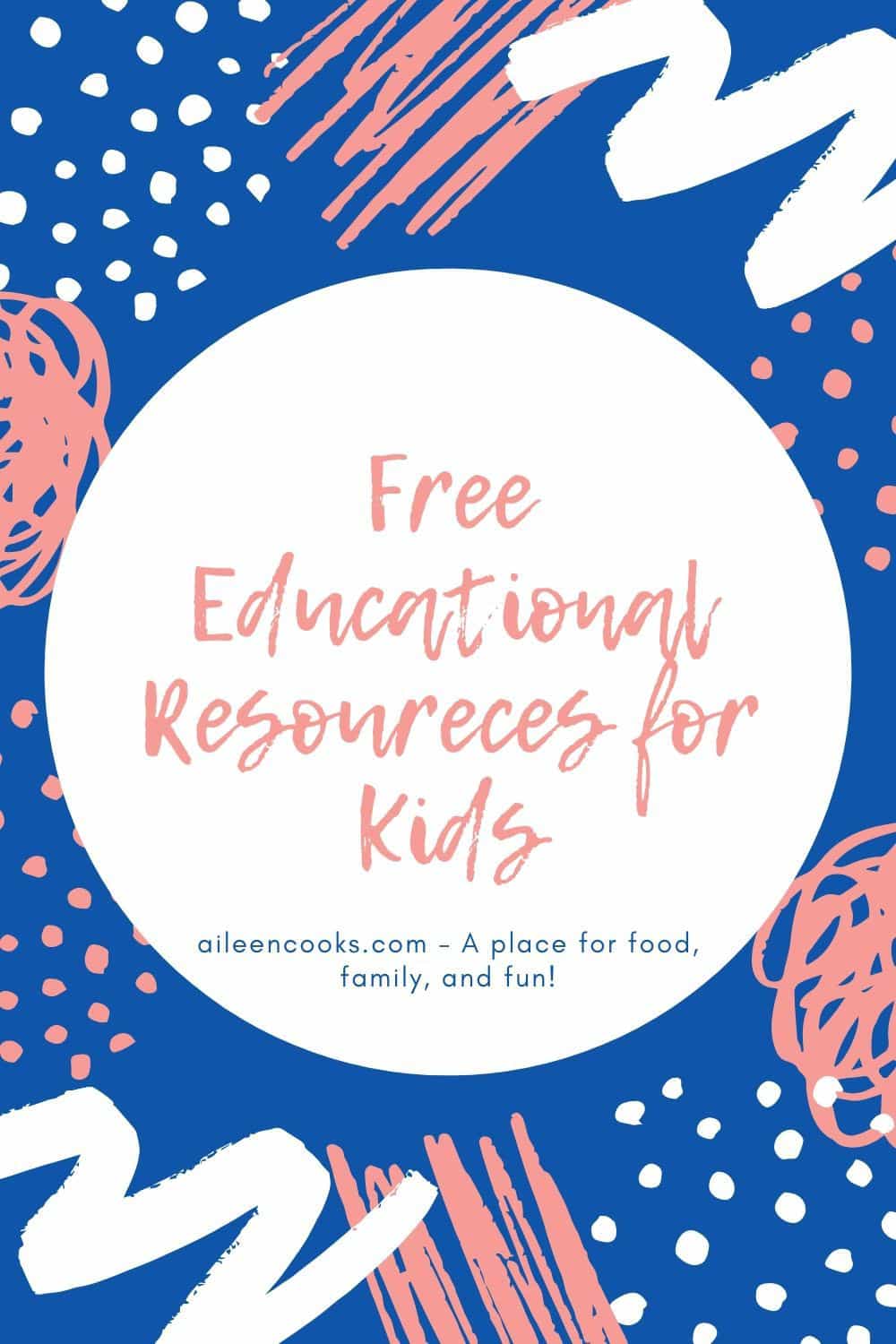 Do you know of any other free educational resources for kids or great deals happening right now? Let us know in the comments so we can add it to the list. Thanks!