FREE Mrs. Meyers Everyday Luxury Set
UPDATE: This offer is no longer available, but you can get a $10 credit + Free Mrs. Meyer's Hand Soap when you sign up through this link.

As you know, I'm a big fan of Grove Collaborative and have offered a little freebie in the past.
Well, today I am offering a huge freebie to all of my readers! If you have been curious about Grove Collaborative, but haven't tried them yet, now is the time! (This post contains affiliate links)
The Mrs. Meyers Everyday Luxury Set. This set includes:
Mrs. Meyer's Hand Soap
Mrs. Meyers Dish Soap
Mrs. Meyer's Soy Candle
Grove Collaborative Walnut Scrubber Sponges
Free Shipping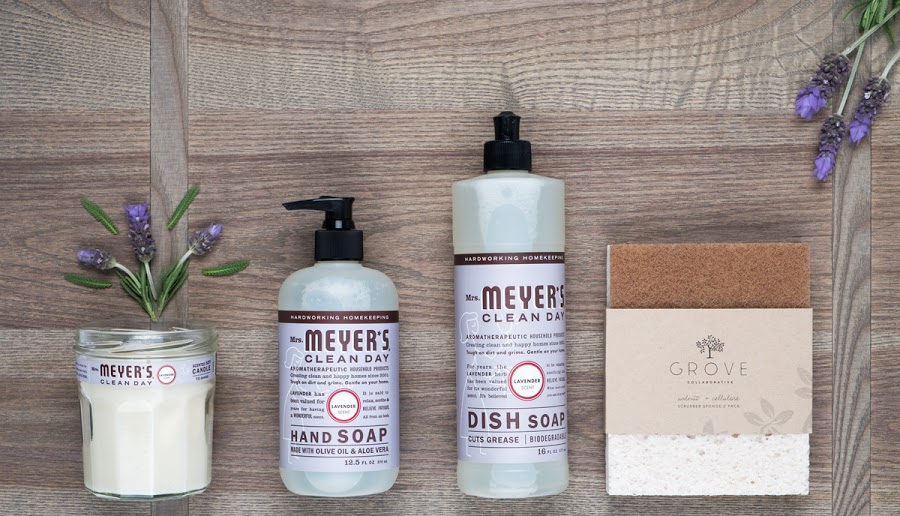 If you're new to Grove Collaborative, you'll get this set FREE + free shipping when you use my link and spend $20. 
If you're already a Grove Collaborative subscriber, they want to pamper you too! You'll get a free Mrs. Meyer's hand soap with your next order when you use this link. The lavender scent is my favorite!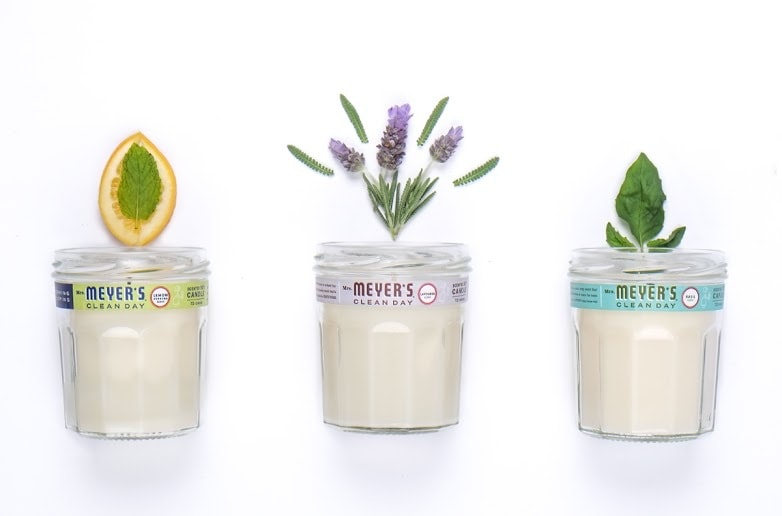 I really do love Grove Collaborative. Not only do they make it really convenient to have eco-friendly cleaning products delivered to my door (carbon offset, of course), but they have amazing customer service.
Just this last week, I accidentally opened a second account and ended up with a double shipment. I called them and a real person answered. By the time I was done explaining the situation, he had already looked up my account(s), fixed the problem, and sent me a shipping label to return whatever I didn't want at no cost to me.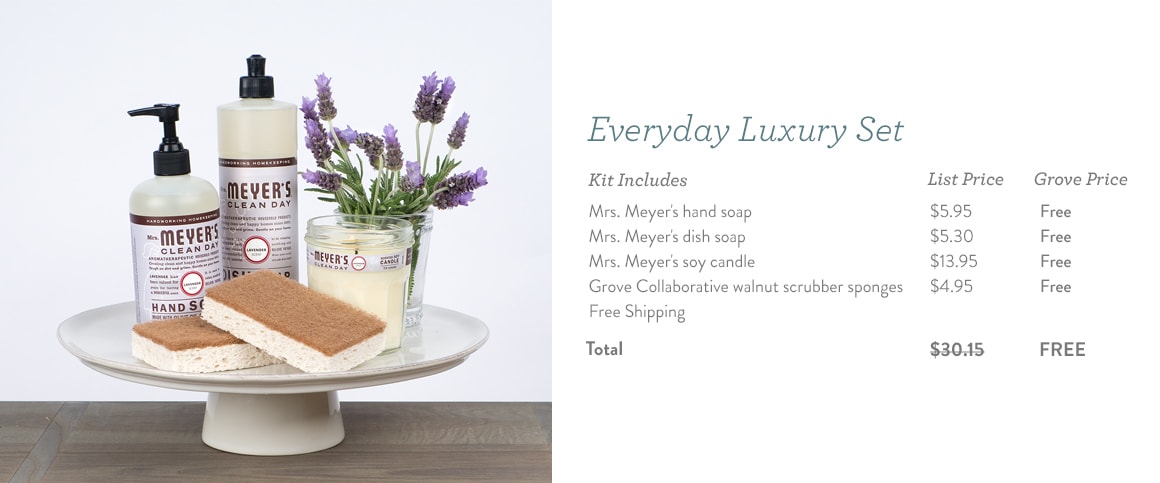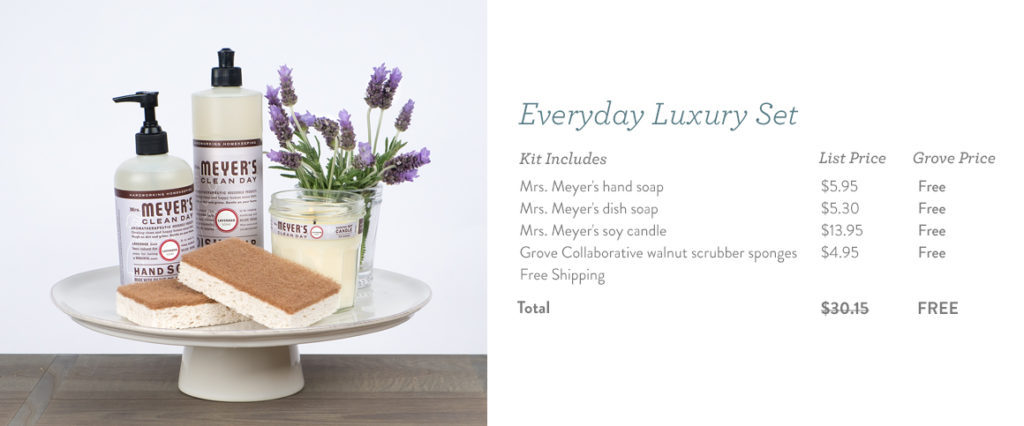 There are a limited number of sets available, and this offer is only good while supplies last or until Sunday, May 1 — so grab yours now. Here's how:
1. Sign up for Grove Collaborative here. You'll receive the Mrs. Meyer's Everyday Luxury Set for free when you sign up!
2. Answer 4 quick questions about your home. This takes under 30 seconds, and Grove Collaborative will use this to customize your first basket.
3. Once you've answered the questions, you can finalize your basket of products to suit your household needs by adding or removing items. (I love the Seventh Generation Glass & Surface Cleaner)
4. To receive this offer, your order needs to total at least $20. Choose the combination of products and scents you love and receive in your first box.
5. Click "Finish & Pay" and place your order.