Freezer Cooking Challenge: 6 Weeks to Fill Your Freezer
If you have been following my blog for long, you know how much I love freezer cooking. Last year, I shared my weekly freezer cooking sessions in an effort to keep a forever stocked freezer. I also love freezer cooking in preparation for a new baby, a busy sports schedule, back to school, or just because I can.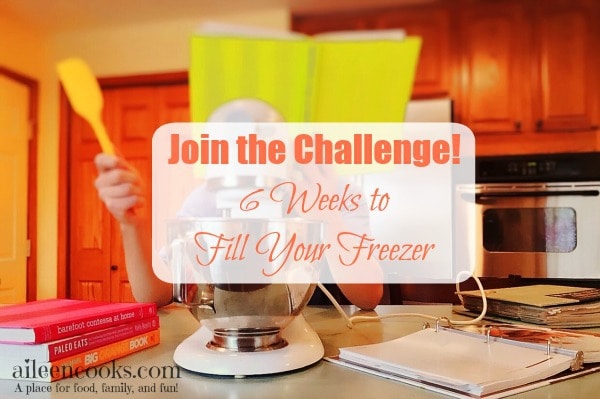 With that in mind, I am starting an All New Challenge next Wednesday: 6 Weeks to Fill Your Freezer. In this challenge, I will prep and freeze AT LEAST 18 meals over the course of 6 weeks. These meals will range from family friendly main dishes (like this Three Cheese Baked Ziti) to dessert (like these yummy Peanut Butter Cups). I will even make and freeze snacks (try these Chewy Fruit and Nut Granola Bars).
My motivation is our newest family member who is currently baking in my oven (9 weeks and counting). Your motivation can be to eat out less, feel less stressed, or have more control over your diet. There is no bad excuse to freezer cook. Let's do it together!
[bctt tweet="Join the Challenge! 6 Weeks to Fill Your Freezer! #freezercooking" username="aileencooks"]
The challenge is simple. Commit to preparing a minimum of 3 freezer meals each week. At the end of 6 weeks, you will have stored away 18 meals. That's a lot! The most painless way to do this is to plan on doubling or tripling a couple of meals each week. Alternately, you can multitask in the kitchen. Its really easy to make waffles while you're cooking dinner. They'll be done at the same time and you can just toss the waffles in the freezer for a yummy (and restful) Sunday breakfast.
I will share freezer cooking best practices along the way, along with some yummy new recipes. To join the challenge, sign up for my newsletter here. I'll send out my updates each week and you can check in and share what you're freezing, too! To get started, check out this post for a list of freezer friendly recipes (scroll to the bottom).
6 Weeks to Fill Your Freezer: Week 1
6 Weeks to Fill Your Freezer: Week 2
6 Weeks to Fill Your Freezer: Week 3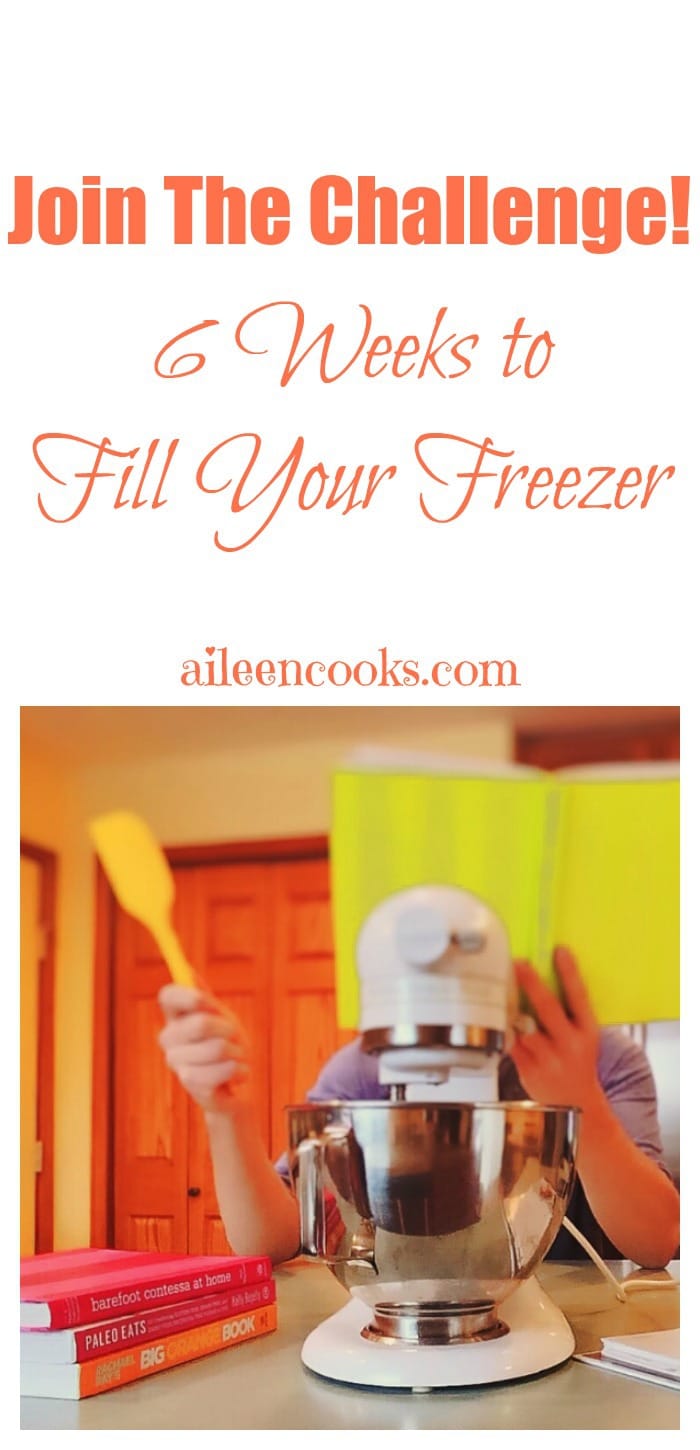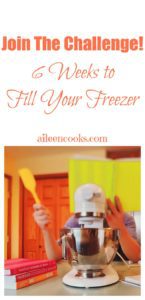 Image source: pixabay.com