6 Weeks to Fill Your Freezer: Week 4
I'm feeling really great about this challenge! Freezer cooking is seriously my form of nesting. I'm 35 weeks pregnant now and I don't have any urge to clean and prep my house (although, I did finally get around to washing the baby clothes). I just want to fill up my freezer so I know our  meals will be taken care of for a few weeks.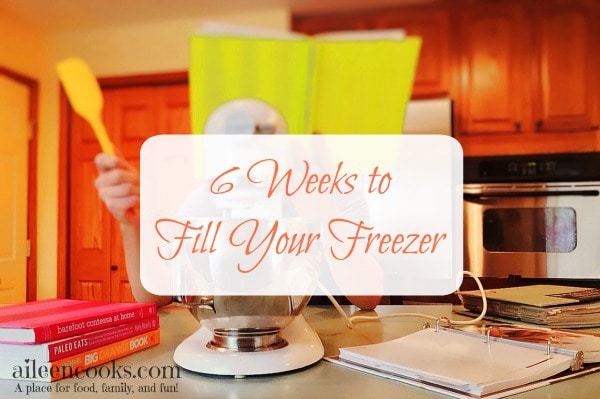 I like freezer cooking for baby because it's something I can control. I can't control when I go into labor or how my labor will go or the lack of sleep. I can control what food we put in our bodies and ensure my kids still get their special Sunday breakfasts.
This week I shared a new recipe for Roasted Garlic Three Cheese Lasagna and ended up making a triple batch. One batch was eaten with my sister and her kids during our weekly dinner and the other two were wrapped in foil and added to my freezer stash.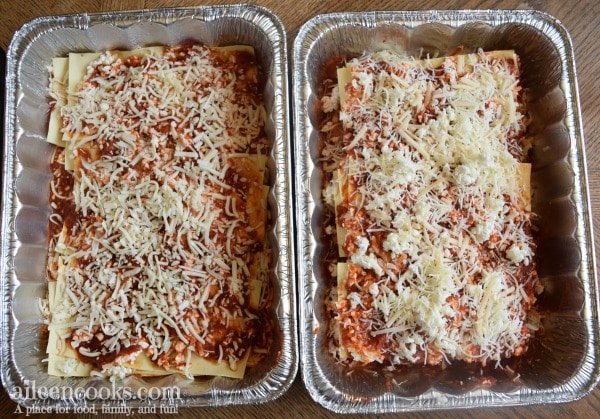 The other thing I made for the freezer this week was a loaf of Whole Wheat Chocolate Chip Zucchini Bread. I love how freezer friendly quick breads are and it's great to be able to defrost and enjoy them as if they were freshly baked.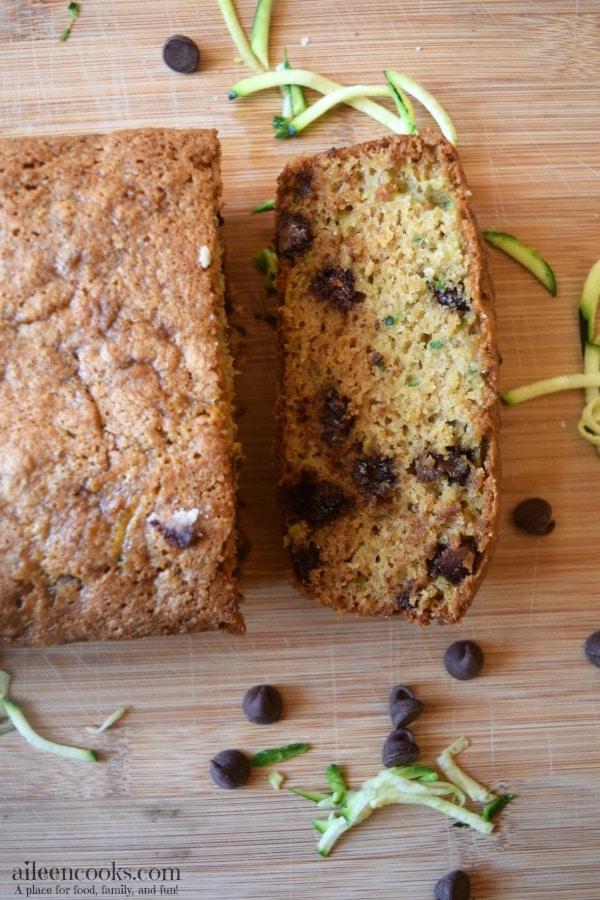 [bctt tweet="Stock your freezer with Three Cheese Lasagna and Zucchini Bread #freezerchallenge #foodie" username="aileencooks"]
Week 1-4 Recap
2 Lawnmower Taco Casseroles
2 Taco Stuffed Shells Casseroles
Double Batch Pancakes
Double Batch Chocolate Chip Waffles
Week 4
Double Batch Roasted Garlic Three Cheese Lasagna
Whole Wheat Chocolate Chip Zucchini Bread
What did you add to your freezer this week?