Katelyn has not been sleeping well lately and I think I finally got to the bottom of it. Night time diapers! We switched William to night time diapers around 9 months, but I had been putting it off with Katelyn because we are still buying (nap and bedtime) diapers for William and regular diapers for her. Well, I bit the bullet yesterday and bought night time diapers for her, too. She slept all night last night. Yipee! She actually slept all the way until 9 AM, which is crazy late for her. I decided to skip the gym today in favor of letting her sleep in and set to work on stocking my freezer.
When I went to Costco a few days ago, I bought a giant bag of baby spinach. So, I decided on double batch of spinach muffins. I have been playing around with this recipe and decided to try a multi-grain (whole wheat and flax) version. The recipe is a keeper – I will post it soon.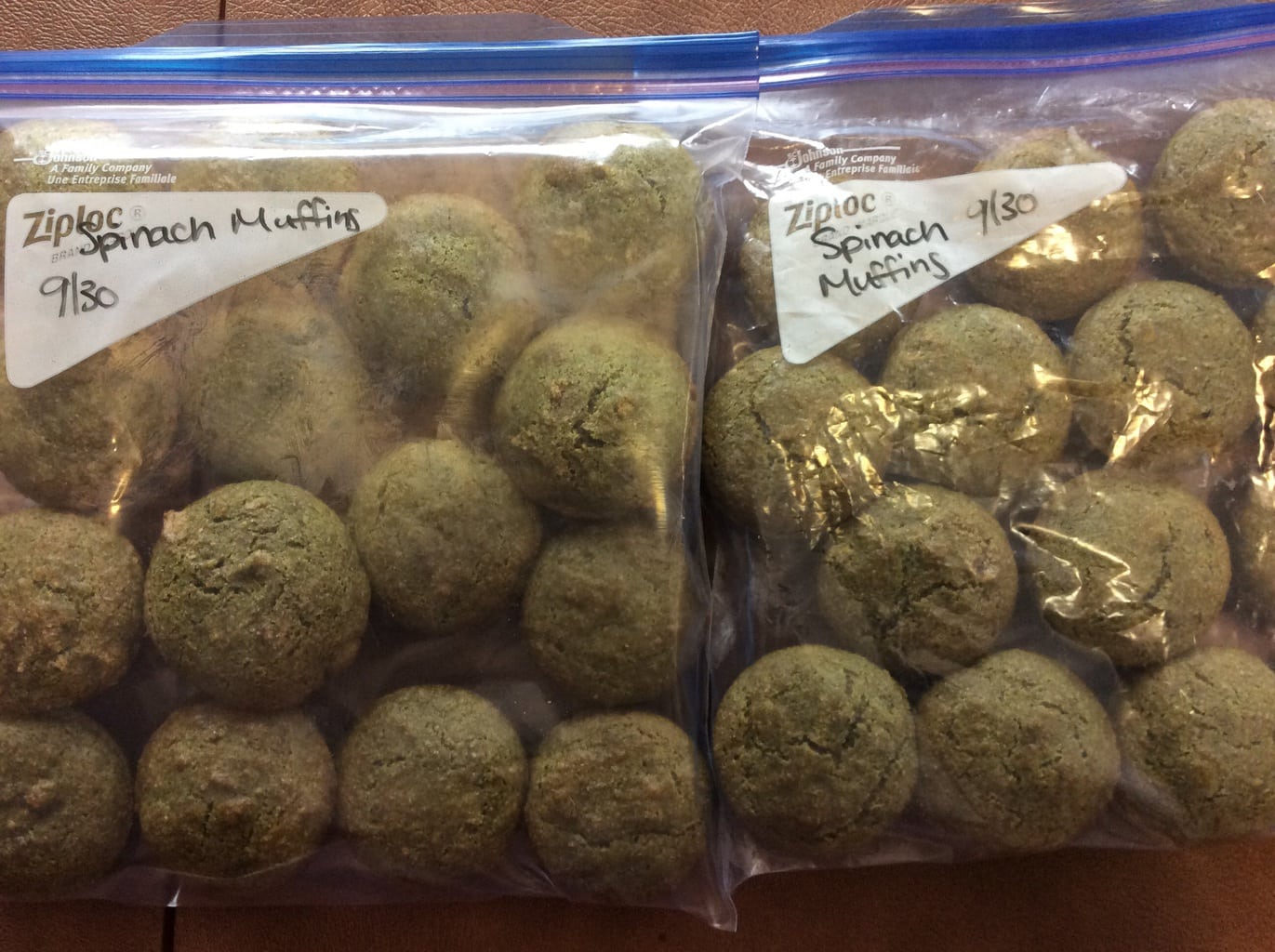 While the muffins were baking, I divided up another good portion of the baby spinach into smoothie packs for the freezer along with mango chunks and sliced banana for Peach Mango Green Smoothies. I will just have to add yogurt and milk when I'm ready to make them.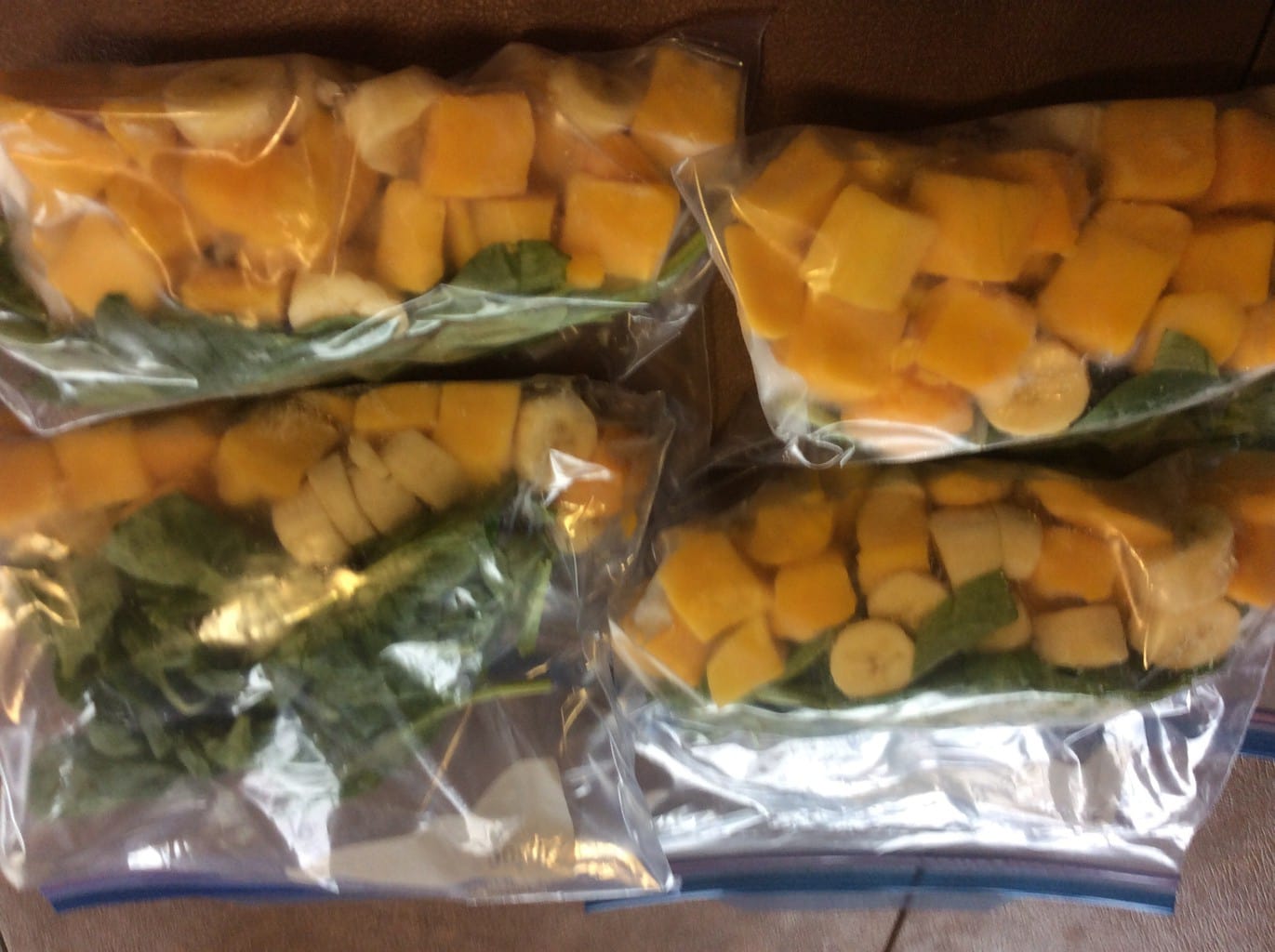 I also whipped up a batch of peanut butter cups to keep in the freezer for late night chocolate cravings.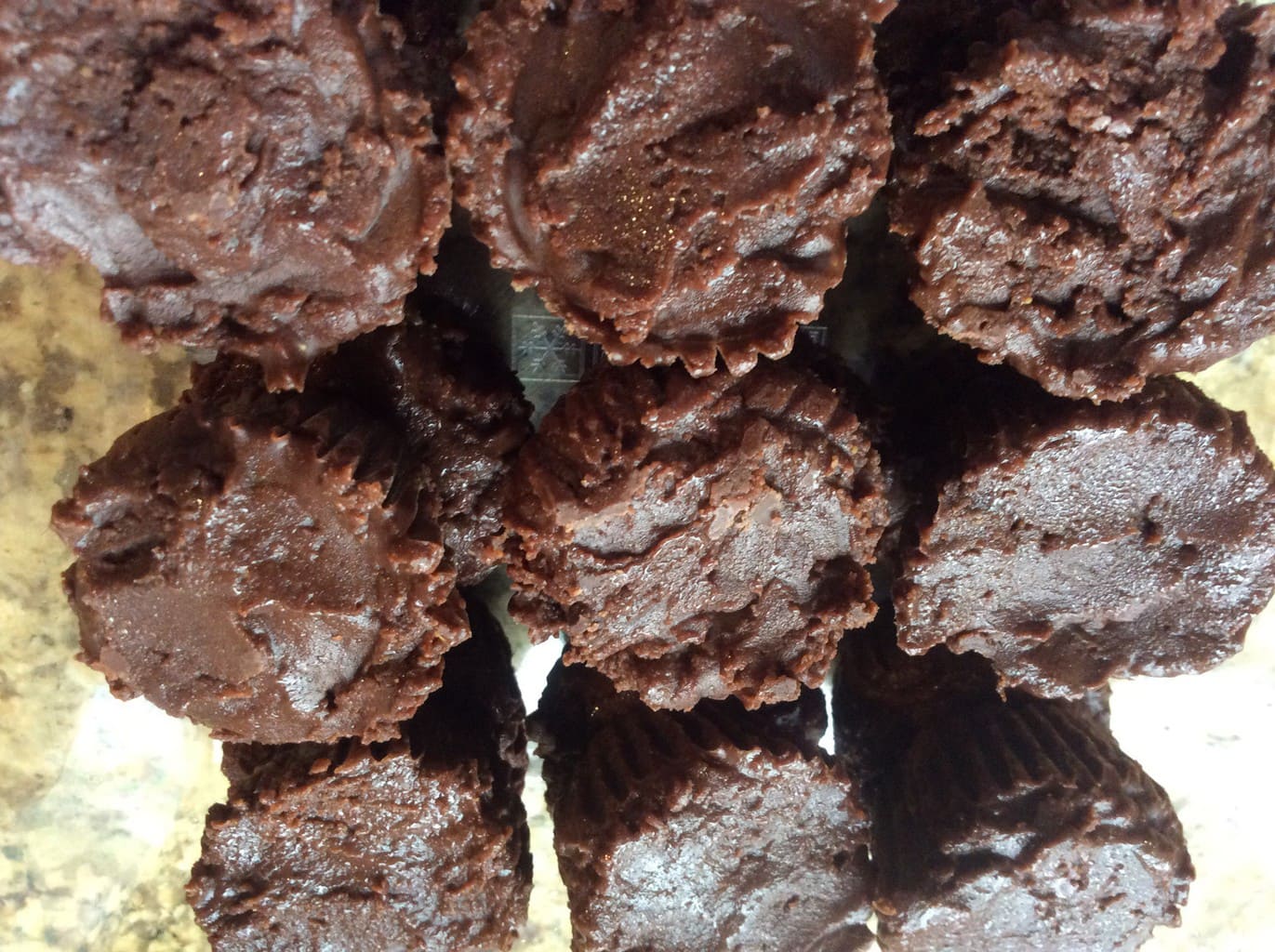 Lastly, I strained and divided chicken stock from a batch of Overnight Chicken Stock I had going the night before. It yielded 12 cups of stock. Not bad!
That's it for today. It was a very productive morning spent in the kitchen and being silly with my babies. They kept me company in the kitchen almost the whole time – as taste testers, of course.
What have you stocked in your freezer lately?