Friday Favorites is a place where I share what I'm reading and cooking this week along with anything else I have discovered that makes life easier or more fun!
Friday Favorites Week 5
This post contains affiliate links.
Favorites Articles
I love the creative ideas Nicole from Daily Momtivity suggests on a hosting an affordable party outside of your home. Read it: 10 Outside the Box Birthday Part Locations and Concepts from Daily Momtivity
Tiffany from unRehearsed shares the impact volunteering has had on her tween daughter and I hope to instill the same drive to serve in my children. This is a great read! Read it: 4 Reasons to Volunteer With Your Tween from unRehearsed.
Charnaie from Here Wee Read put together a huge list of children's picture books scheduled to be released in 2016. We love new books around here and this list made me want to order all of them! Read it: The Ultimate List of 2016 Children's Picture and Board Books by Here Wee Read.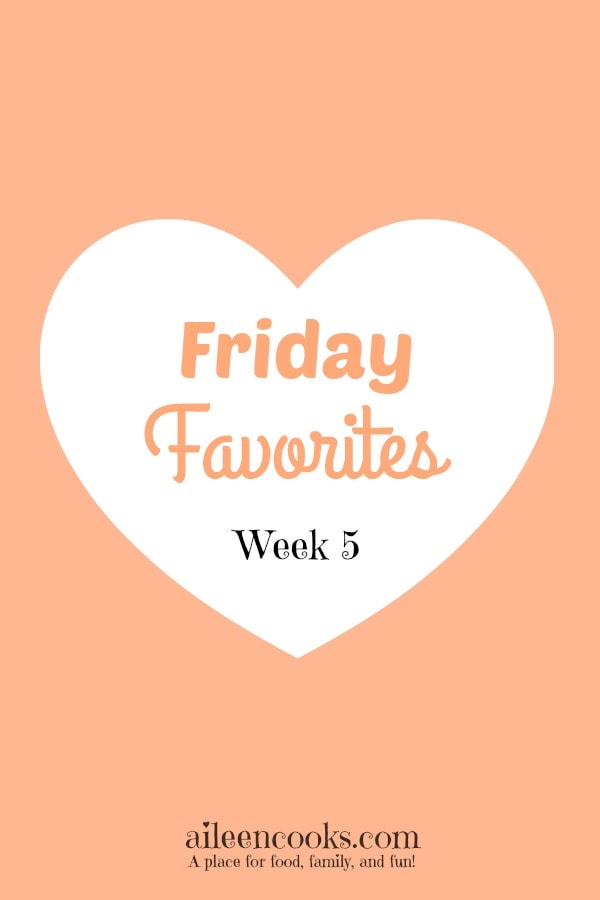 Books I'm Reading
Money Making Mom by Crystal Paine – I know I'm late to the game on this one, but I soaked up half of it one night. I highly recommend it to anyone who owns a business or is looking to start a business.
A Turn in the Road by Debbie Macomber. This book is part of a series and I'm pretty sure I'm reading them out of order, but it doesn't even matter. It's a good read about three generations of women who take a cross country road trip.
What I'm Cooking
I did a big batch of freezer cooking last week. I made a double batch of meatloaf and a double batch of Italian Meatballs. We also bought a lot of meat in bulk at Costco, so I divided it all up and vacuumed sealed the individual portions using my Food Saver. I love that thing! It seriously keeps our food fresh and free from freezer burn for so much longer!
I have also been doing lots of recipe testing in preparation for next week's super special series that starts on Monday. All I can tell you right now is to expect a bunch of new recipes from Aileen Cooks!
Posts This Week from Aileen Cooks
Freezer Friendly Beef and Cheese Burritos – Makes 20 to store in your freezer for quick lunches!
We are Marvelous Moms on Instagram
I've joined a new Instagram loop – every Wednesday evening at 5 PM PST. We are Marvelous Moms is a great place to connect with other moms and help each other out by answering questions, offering guidance, or find answers and support for yourself. I'm on Instagram as @aileencooks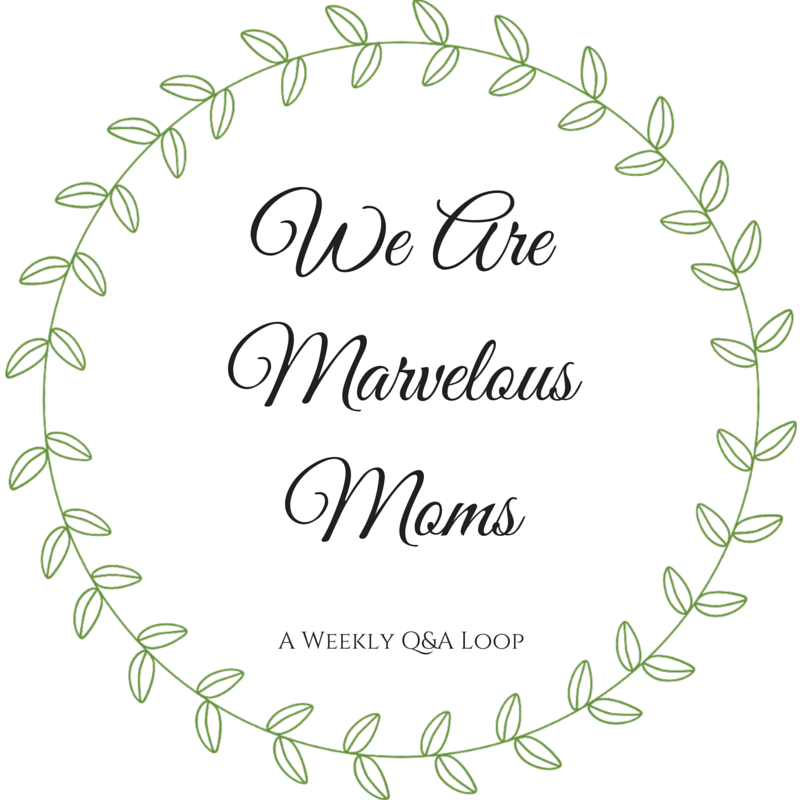 What are your favorites this week?