Friday Favorites is a place where I share what I'm reading and cooking this week along with anything else I have discovered that makes life easier or more fun!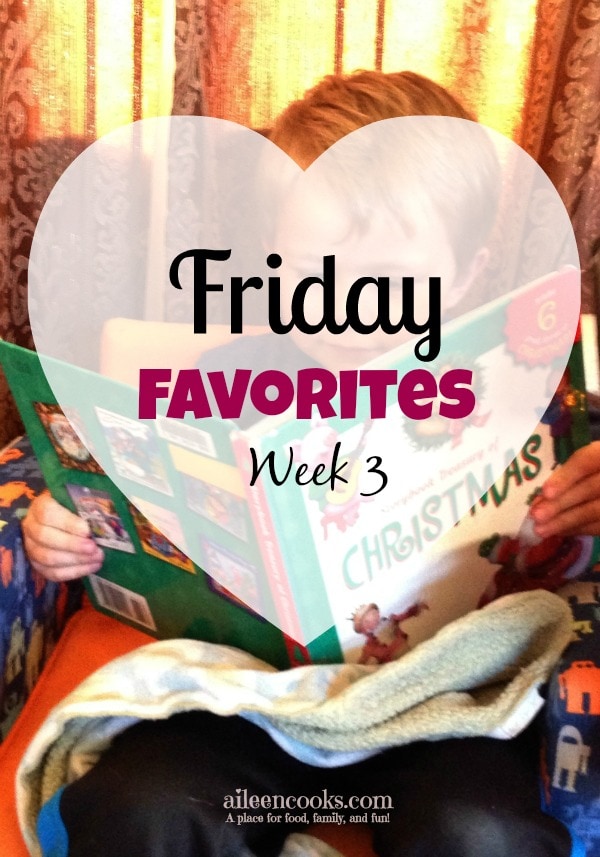 Since Friday was Christmas, this week's Friday Favorites is here a day late. I hope you all had a wonderful holiday! This week has been pretty relaxed. We spent Christmas Eve with extended family. My favorite moments were watching my kids play with their cousins, their faces full of joy. That's what Christmas is all about for me – experiencing the magic through the eyes of my children.
Christmas Day was spent as our little family unit. We woke up early with the kids, opened presents, ate breakfast (my husband made a delicious ham omelet), and enjoyed each others company. My hubby also surprised me by cleaning my "office" (aka the place where junk goes to die) and setting up a TV in there (that we already had) so I could watch movies while I sew, craft, blog – my choice! He got me a roku streaming stick to go with it, so now I am set. It was such a thoughtful and sweet surprise. 🙂 (I'm watching Netflix right now as I write this blog post, so I'd say it's going to get some use).
Books We're Reading
This week, I finished reading The Perfect Christmas by Debbie Macomber. I loved this book – it was the perfect easy read and gave me all of the warm and fuzzies that I expect from a romance novel. I was very intentional about making time to read and relax while my husband was on vacation for Christmas and I'm glad I did. Making that time for myself has really helped me feel happy and content.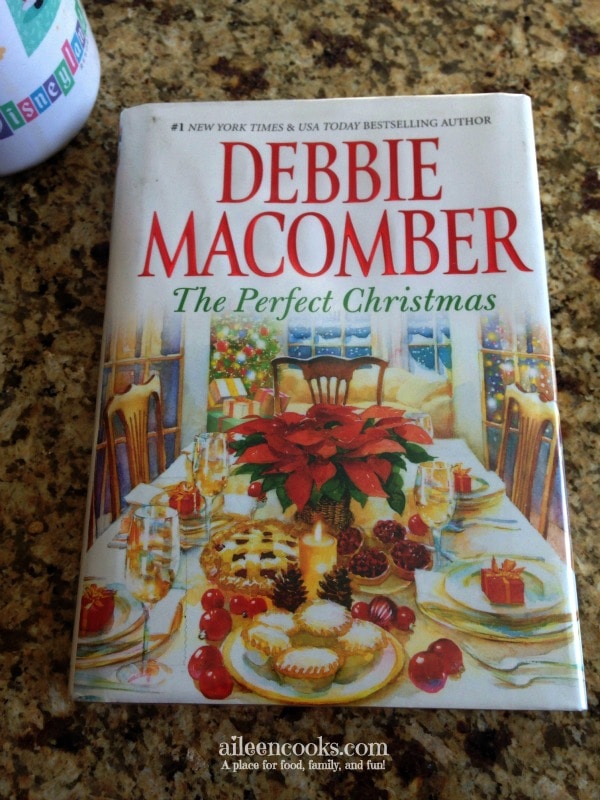 I have also been reading Storybook Treasury of Christmas to the kids. We borrowed this one from the library, but it's now on my list to buy because William absolutely loved it. It's a long one (over 100 pages), because there are 6 stories included. My favorite is The Night Before The Night Before Christmas and William's favorite is The Little Engine That Could and the Snowy Blowy Christmas. This book has been a wonderful way for me to get extra snuggles from my busy preschooler, so that may be part of why I love it so much!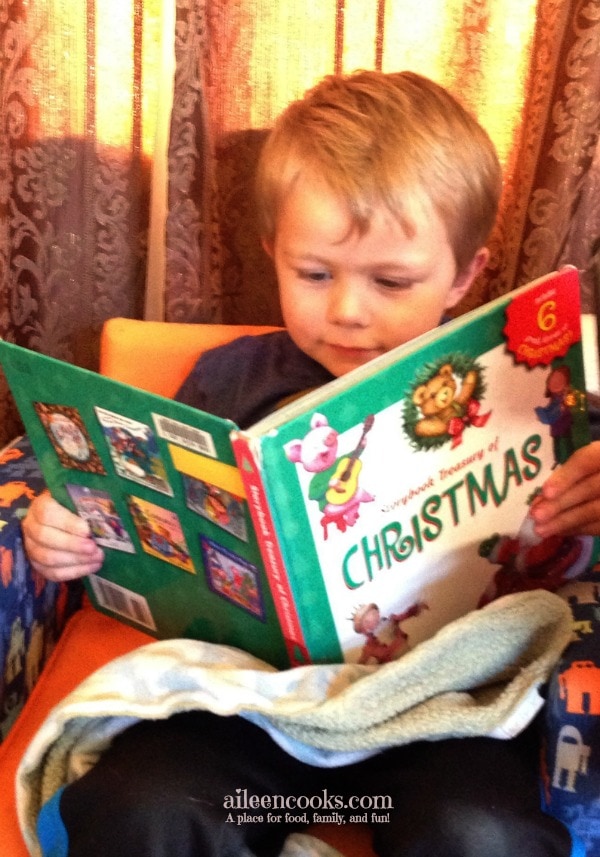 Recipes
The recipe I want to share with you this week is Twixsters Cookies from Mel's Kitchen Cafe. I baked three different kinds of cookies last weekend and these were the first to be eaten. They are a shortbread thumbprint cookie with caramel inside and chocolate drizzled on top. I know Christmas is over, so you may be saying "no" to the baking cookies at this point, but I just had to share. They were so good and made me feel like a total rock star (which is Mel's goal, BTW).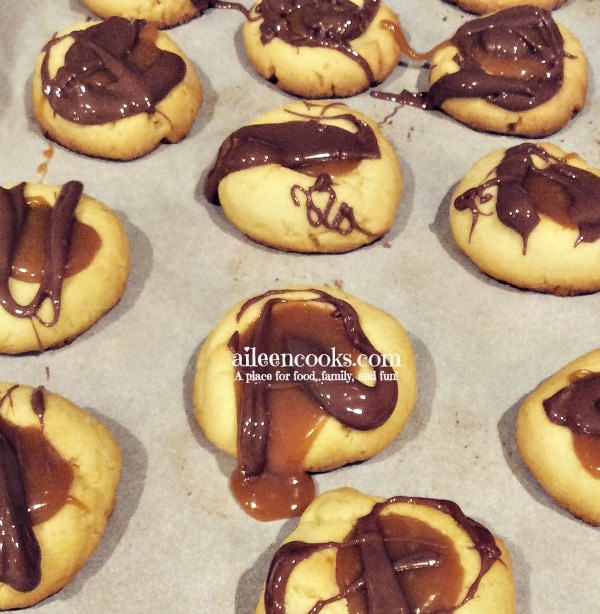 Another recipe I tried and like this week was Sugar Wafer Chocolate Mousse Pie from Cookies and Cups. I have mentioned this pie before and am so glad that I finally made it. This recipe is a keeper! My only regret was that my Mom wasn't their to try it, because she loves chocolate mousse. I guess that's a good excuse to make it again soon.
Make Over Your Mornings
I recently started Crystal Paine's Make Over Your Mornings eCourse and I am really enjoying it. As I have mentioned before, Crystal Paine is a huge inspiration for me. She is really motivational on her Periscope, so I knew I wouldn't be disappointed by this course. I am half way through so far and I have already started sleeping better (thanks to my newly established bedtime routine), am getting more done in the morning, and am setting realistic goals for 2016.
If you are interested in seeing what it's about, you can get the first day for free (just scroll to the bottom of the page). Crystal is also having a sale on Make Over Your Mornings right now. It's on sale for $9.00, which is almost half off the cover price.

Periscope
Are you on Periscope yet? I have discovered a few people on Periscope that consistently broadcast about topics I enjoy: @humbledhome (Erin Odom from thehumbledhomemaker.com), @MoneySavingMom (Crystal Paine from moneysavingmom.com), and my newest discovery: @JessicaGFisher (Jessica Fisher from GoodCheapEats.com).
If you want to connect, I'm on periscope as @aileencooks.
Posts From Aileen Cooks This Week
Adult Coloring Books: Are They Worth the Hype?
2015 Reader Survey
What are your favorites this week?

**This post contains affiliate links. If a purchase is made through one of the links, Aileen Cooks will receive a small commission at no additional cost to you. Any commission received goes towards the costs of running this site.**