We celebrated Katie's 3rd birthday party with a frozen theme at our local bouncehouse party place. She is all about Ann and Elsa these days and had her mind set on a Frozen party with cupcakes and bouncehouses for her birthday. She talked about it for months, so we had to make it happen.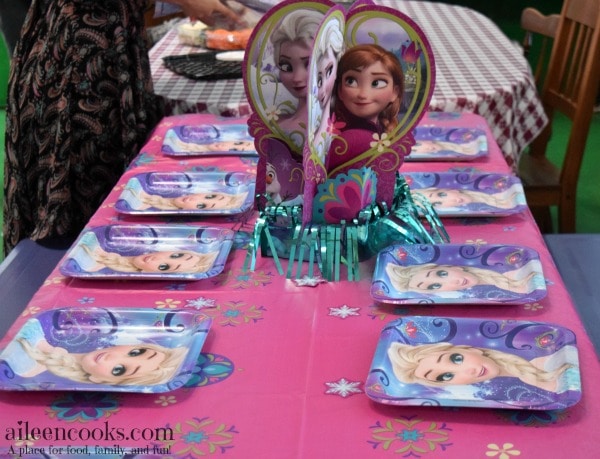 Boy, I'm glad we did! This was probably the easiest kid birthday party I have ever thrown. I ordered all of the Frozen party decorations from Oriental Trading Co. (with my sidekick right next to me, pointing out what she wanted), Bouncefarm provided the food and cupcakes, and we just had to show up with the guests. If you are planning to make your own food than check out this list of brunch recipes.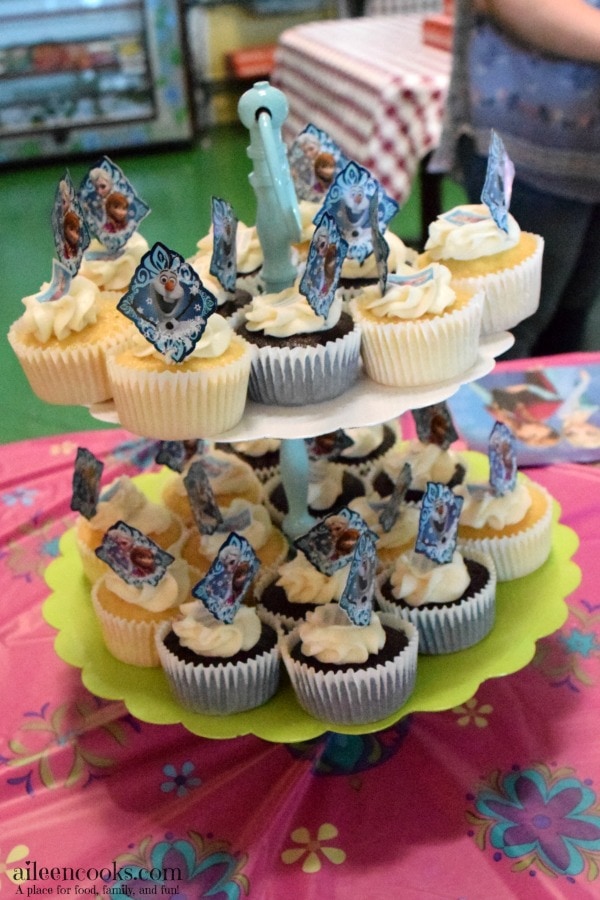 Katie got exactly what she wanted, down to the cupcakes.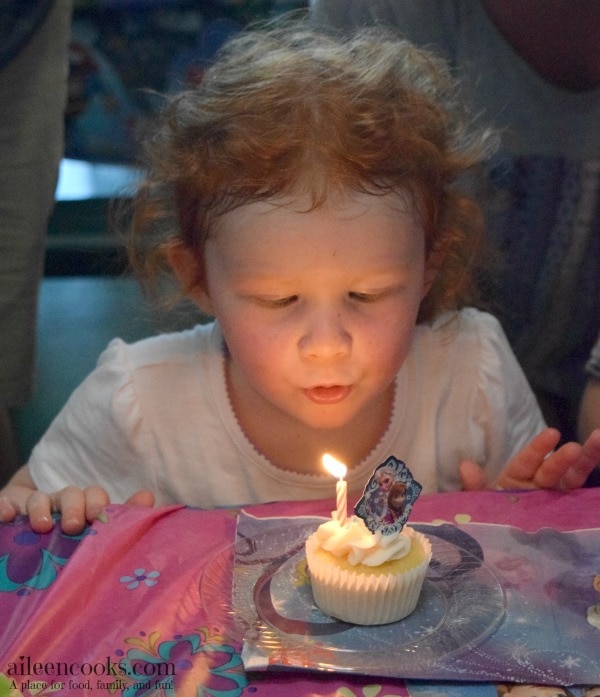 I love that these Frozen cupcake toppers made it really easy and simple to decorate a basic batch of cupcakes. I'm all about the anti-pinterest parties these days (at least, until we get to Allison's first birthday).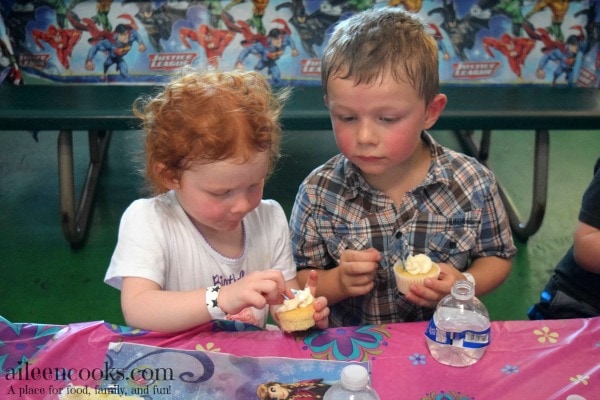 What was awesome about having the party at Bouncefarm was the kids were all tuckered out by the time we had cupcakes (note the sweaty faces above). They were running around and jumping and sliding almost the entire time.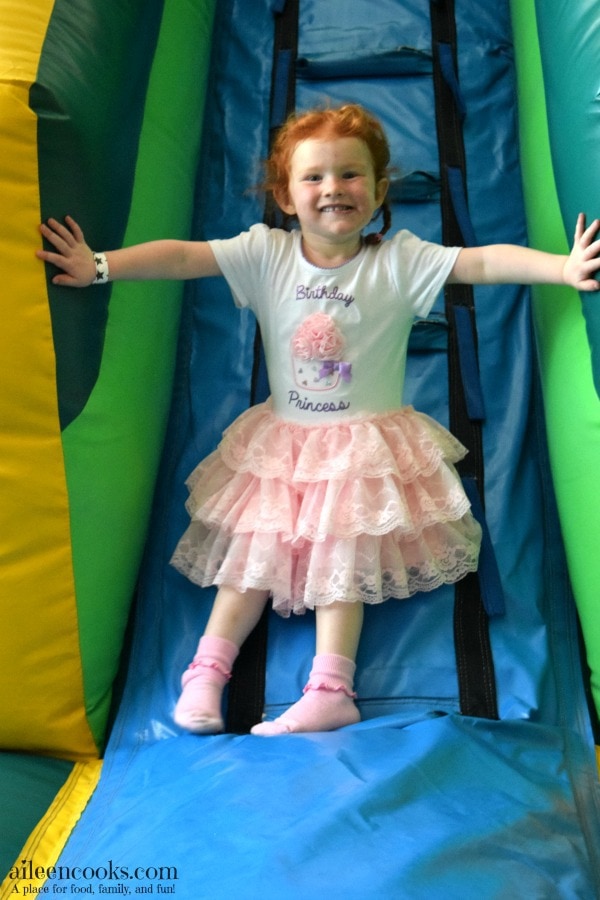 Katie's favorite thing was the giant slide (and this adorable birthday princess dress I found at Toys 'r Us).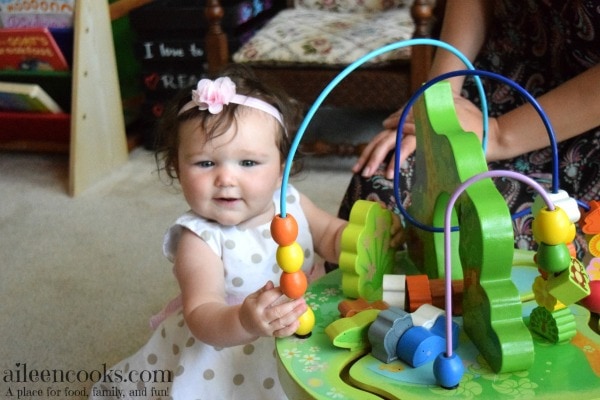 Allison even got in on the fun in their baby/toddler play area.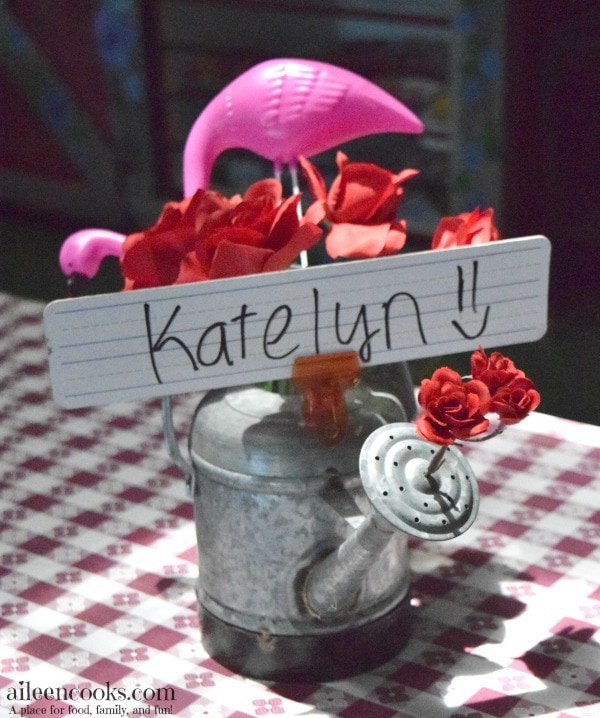 Since Bouncefarm traditionally throws farmed theme parties, they had this cute watering can on the table with Katie's name on it. She liked that little detail. 🙂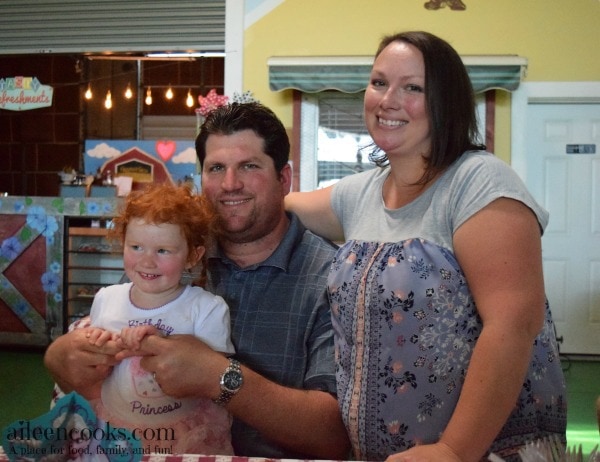 And of course, we had to tie her down for just a moment to take a photo with her. She gave us one good smile and was off and running again. It was a great day!
Related Posts: