This post was sponsored by photography.com. All opinions are my own. This post also contains affiliate links.
I am so in love with my gallery wall! I keep stopping on the stairs and just gazing at our beautiful family photos up on display in our home. It really makes our house feel like a home and is probably the fanciest photos I have ever had on my wall. Why didn't I make a gallery wall with canvas prints sooner?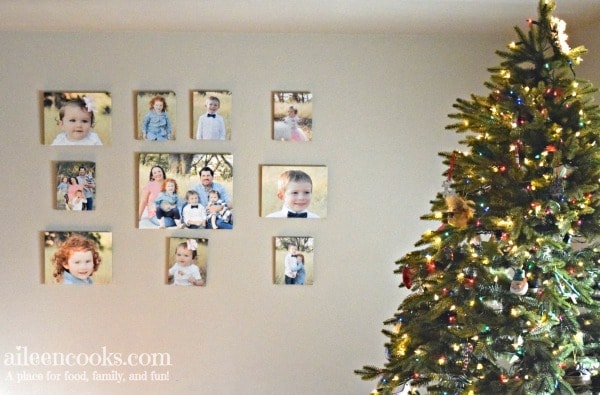 Since I'm so happy with how it turned out, I thought I would share what I learned from making my gallery wall and help you make your own family photo gallery wall.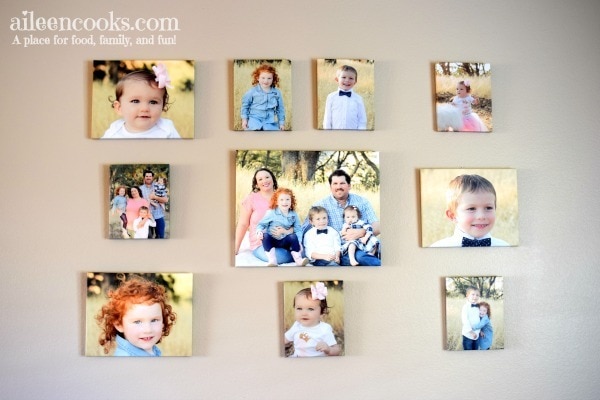 Here is how to make your own gallery wall:
Start by thinking about the type of material you will use. Canvas? Framed photos? Matching frames or mismatched?
Next, lay all of your pictures out on the floor and move them around until you come up with a design you like
Mismatching different sizes is a good thing. The trick to making it look complete is by keeping the outer corners lined up.
Don't be afraid to move pictures around multiple times until you find the right look!
Stand back and enjoy the view.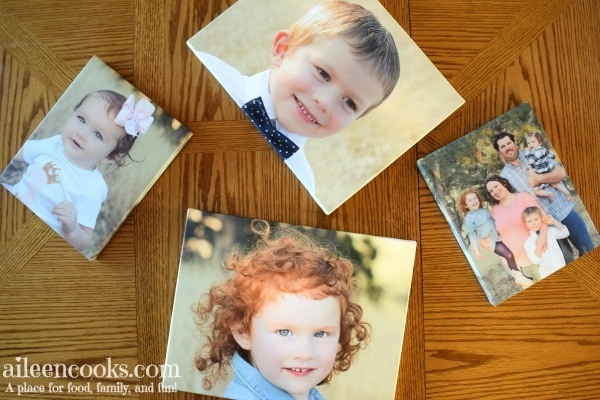 My canvas prints came from photography.com. I am over the moon in love with how they turned out. The canvas is really high quality and the pictures turned out great. They don't even look pixelated, which can happen with lower quality canvas. The reason it looks so good is because they use true stretched canvas material and use high definition printing on every material (they print on wood, glass, and metal, too).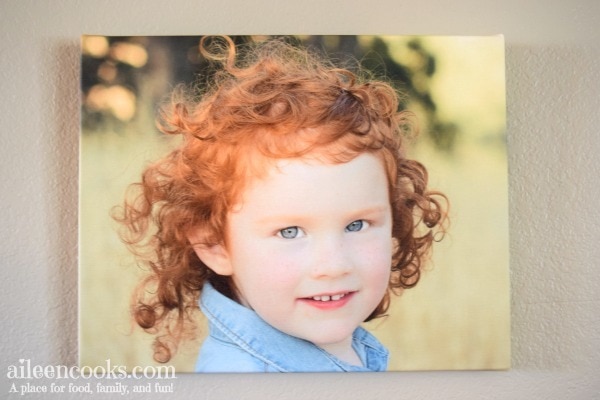 The other great thing about ordering from photography.com is their custom ordering system is super user friendly. I ordered all of these canvases shown + gifts for Christmas in less than an hour. Their printing/turnaround time is fast, too. Once they shipped my order, it was on my doorstep in just a couple of days. One of the best things was the hardware was already attached and ready to hang. I didn't have to try and hammer in an kind of saw tooth hanger, because I am not good at that.
Through the end of the year, photography.com is offering an exclusive coupon offer for Aileen Cooks readers.
Just click through this link to get the offer.
Once you make your own gallery wall, please share a photo and tag me (@aileencooks) on social media. I would love to see how your gallery wall turns out!