This post on garbage bag ghosts is sponsored by Hefty. All opinions are my own.
Not So Scary Garbage Bag Ghosts
These fun and frightful garbage bag ghosts are a wonderfully frugal way to decorate for Halloween. With just a few inexpensive items (that you may already have on hand) you can transform an ordinary garbage bag into a not-so-scary Halloween decoration for your home.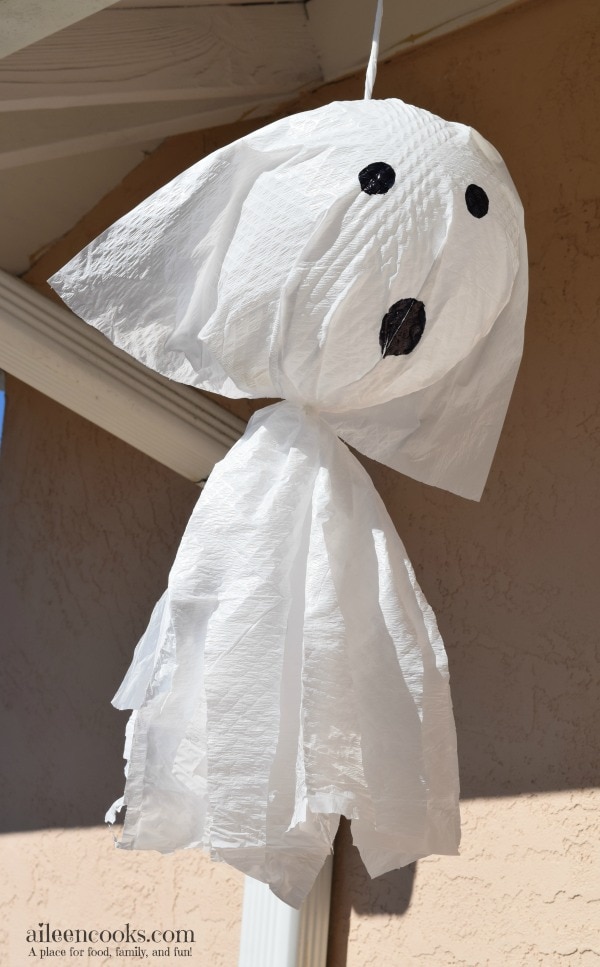 How to make garbage bag ghosts
Here is what you will need: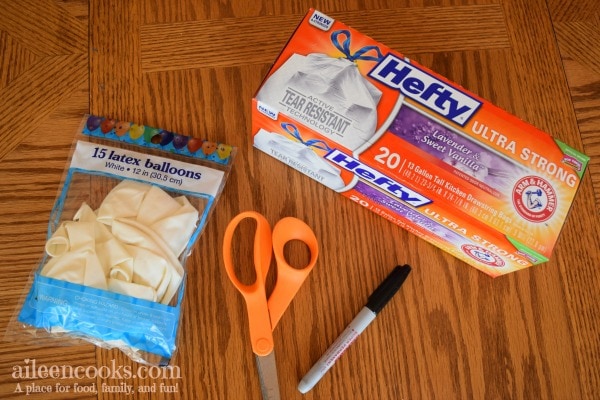 You may also like:
Cooking With Kids: Homemade Soft Pretzels
Tutorial for garbage bag ghosts:
Start by trimming the blue drawstring off the bottom of each bag.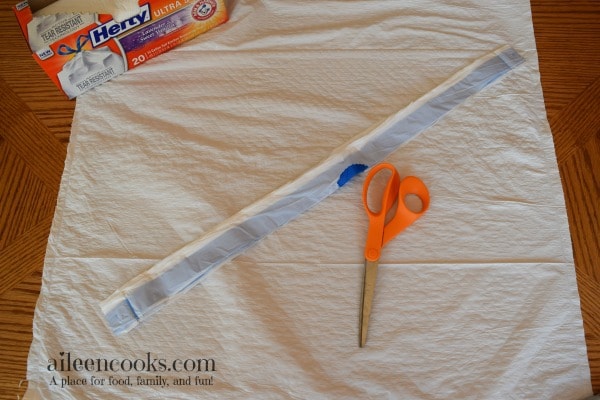 On one bag, cut an additional 4, 1 inch strips from the bottom of the bag. They don't have to be perfect. You will not be able to tell on the end product.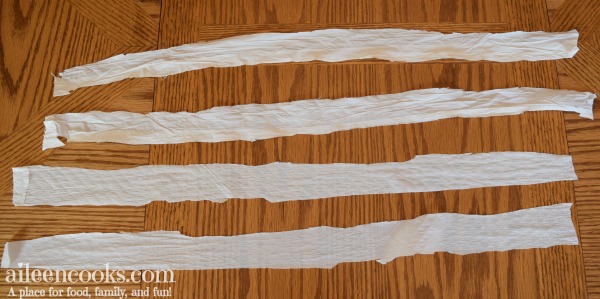 Take one of the remaining two bags and place a balloon inside of the bag. Center it in the bottom of the bag and tighten the bag around the base of the balloon. Tie it in place with one of the strips of plastic.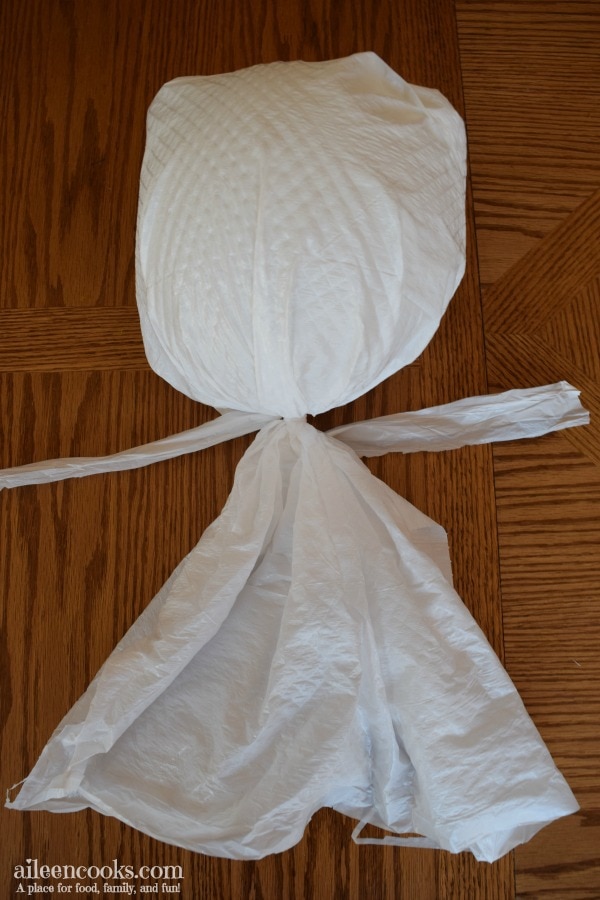 Cut vertical strips in the bottom part of the garbage bag ghost to give it a whimsical effect.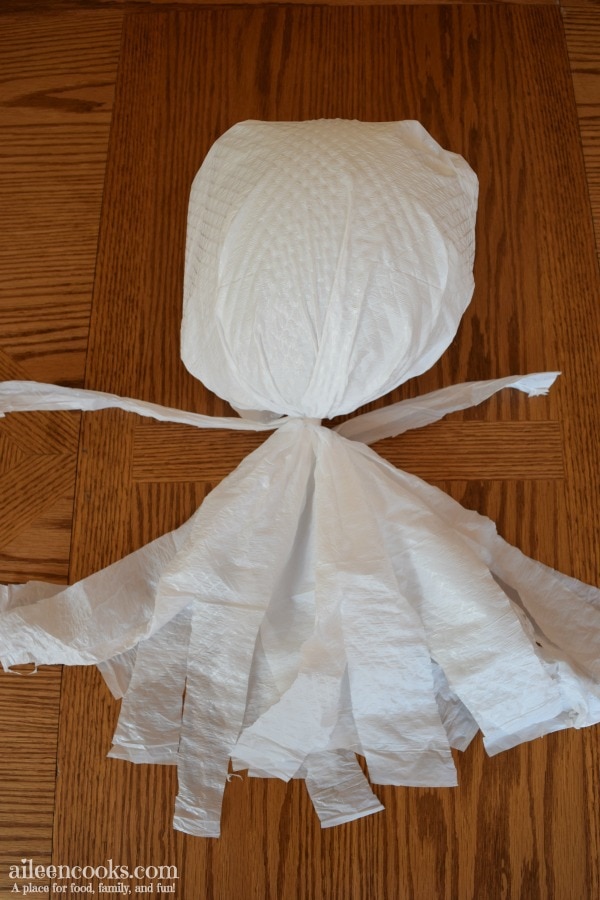 Using your scissors, poke a hole in and out of the top of the garbage bag ghost, just above the balloon. Be careful not to puncture the balloon. With another strip of plastic, twist one end of it and feed it through the holes at the top of the garbage bag ghost. Tie a knot in the two ends of plastic and trim the ends. Carefully feed the plastic through the hole into the knot is hidden inside the top of the garbage bag ghost.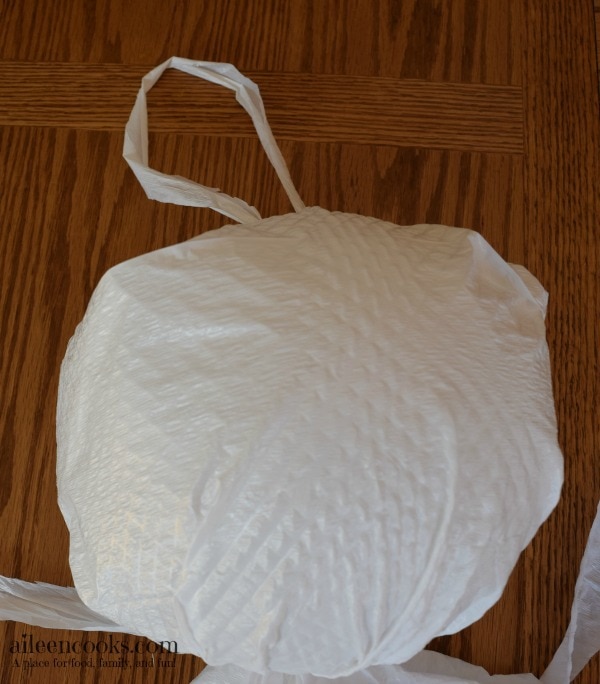 Lastly, draw a face on your ghost using the permanent marker.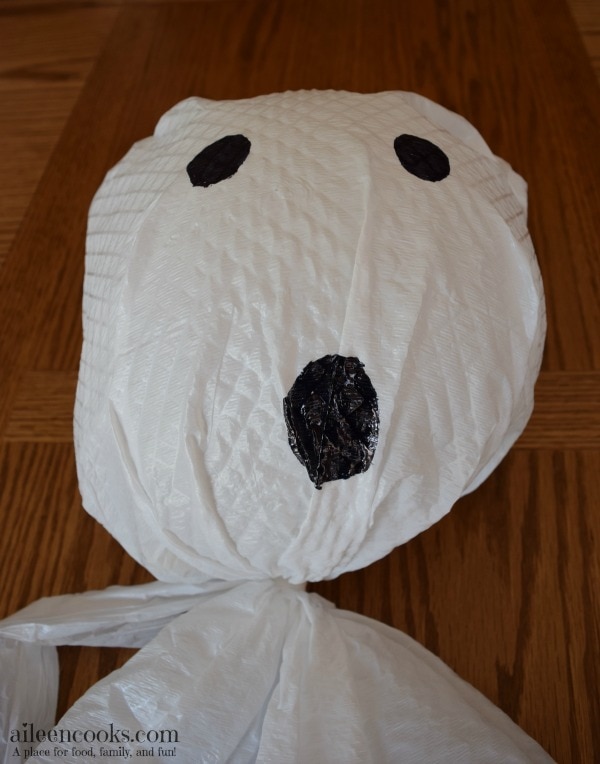 Repeat using the remaining garbage bag, balloon, and plastic strips.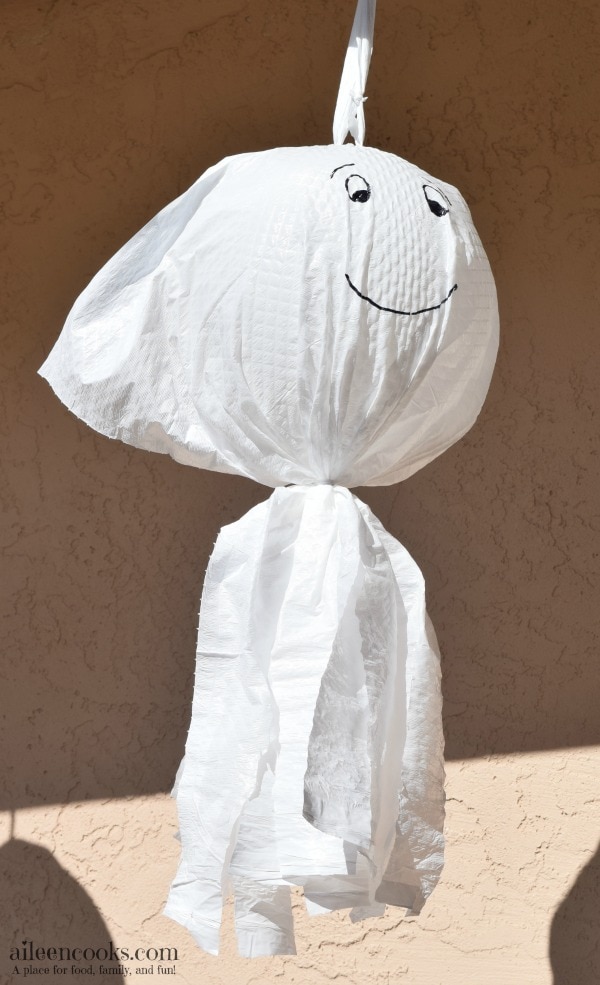 Hang your garbage bag ghosts up outside to greet trick or treaters on Halloween.
Be sure to check out our sponsor, Hefty Ultra Strong Trash Bags! They bring the strength of WWE wrestler John Cena to your kitchen with active tear resistant technology and a break resistant grip drawstring. You can pick them up at your local retailer and save $1.00 with this coupon.