This gift guide for foodies 2019 is sponsored. We received some complimentary samples to facilitate this post.
Do you have a foodie or creative home cook to buy for this year? Maybe it's you and you are looking for gift list inspiration? Look no further than our 2019 holiday gift guide for foodies!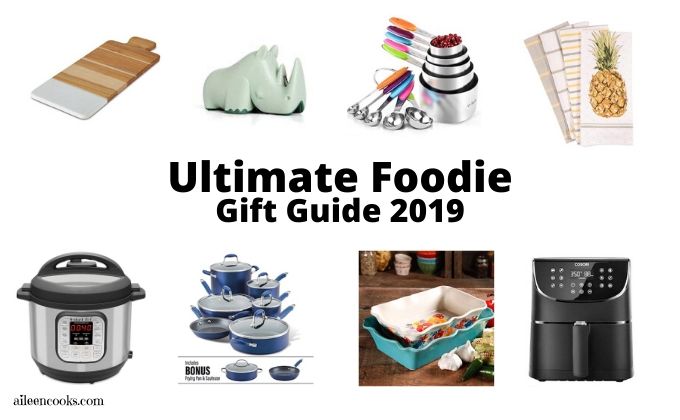 Other 2019 gift guides:
Best Gift Ideas for Foodies 2019
Crafted from durable teak hardwood and smooth Grecian marble, this dual cutting and serving board features a trendy brass accent strip and helpful lifting handle for a beautiful presentation on the dining table or buffet, or for easy meal prep with style.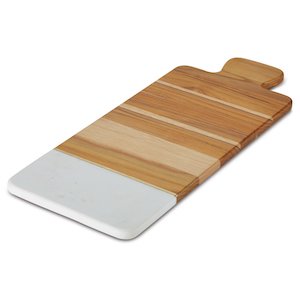 This holiday limited edition vital box is packed with all of these goodies. It's perfect for the seafood loving foodie in your life!
Wild Line-Caught King Salmon — four 4-oz portions, skin-on, boneless
Wild Alaskan Halibut — two 4-oz portions, skinless, boneless
Wild Patagonian Scallops — 1-lb bag, 80-120ct, dry pack
Wild Sockeye Nova Lox — 4-oz package, sliced, vacuum-sealed
Wild Fish Broth** — 24-oz pouch, paleo-friendly, gluten-free
Organic Red Raspberries — 1-lb bag, individually quick-frozen
Raw Cultured Garlic Flowers —17-oz jar, organic, unpasteurized
Recipe Card
**Please Note: Some orders will contain Chicken Broth in place of Fish Broth due to inventory issues.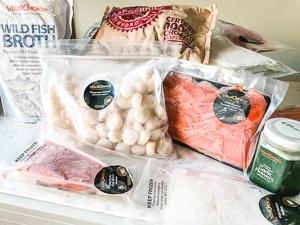 You won't find a blade sharpener cuter than this. It's a functional kitchen decor item that is perfect for the home cook in your life!
Our favorite pressure cooker! This awesome appliance makes yogurt, pressure cooks, slow cooks, sautés, makes rice, and so much more!
This basic piece makes a great gift because, as most home cooks know, you burn through measuring cups. I currently have a total hodge-podge, miss matched set and this one would be a perfect replacement.
The cookbook I worked on for a good portion of this year is out for sale, just in time for the holidays! I am linking to it on Amazon, but you can also buy it in-store at Target, Barnes & Noble, and Sam's Club.
Check out our 2019 cookbook gift guide
We have this set and absolutely love it! It was SO NICE to upgrade our mismatched set of pots and pans – many we had had since first moving out on our own. The helper handles on the sauté and skillet pans are a total game changer!
Equip your kitchen with convenience, versatility, and all of the cookware essentials in one gourmet cookware set. Balanced heat, exceptional cooking performance, and durable premium-quality nonstick across a stylish curation of must-have gourmet pots and pans. Hard anodized aluminum construction is sapphire strong for years of quality performance.
Set Contents:
Set includes 1.5-Qt Cov Saucepan, 3-Qt Cov Saucepan, 8-Qt Cov Stockpot, 4-Qt Cov Sauté with Helper Handle, 8.5-In Skillet, 12-In Deep Skillet with Helper Handle, 3-Qt Cov Sauteuse, and 9.5-In Skillet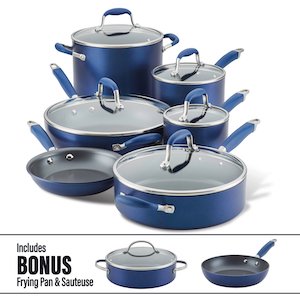 There isn't a better way to brighten your kitchen than with a set of new colorful dish towels. These ones are at a great price – under $20, too!
If the foodie in your life is more into meat, than Butcher Box should be on your list! They have high quality meat that gets delivered right to your door! Read my full review here. Plus, they are currently giving away free bacon for life!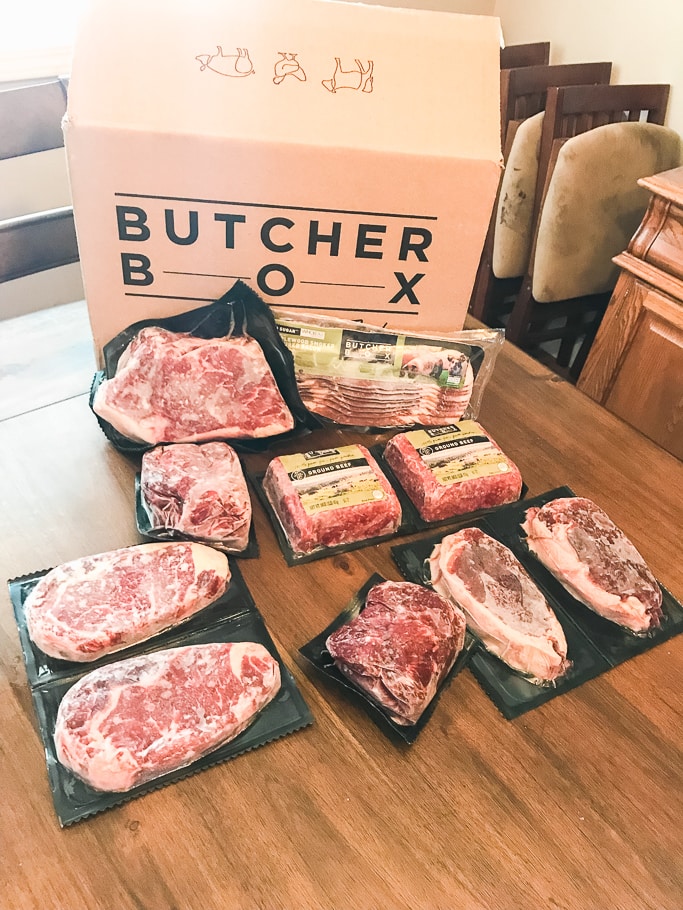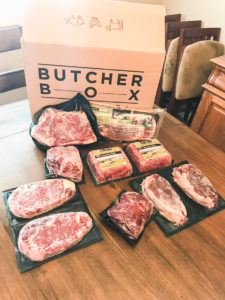 This is such a wonderfully pratical gift for the foodie in your life! They will love having their fresh salt available for a pinch at all times!
Give salt the proper place in creative cookery and in your creative kitchen, with the sturdy, stylish Anolon(r) Pantryware 5.25-Ounce White Marble Salt Cellar, with its beautiful Brazilian Teak Wood Lid.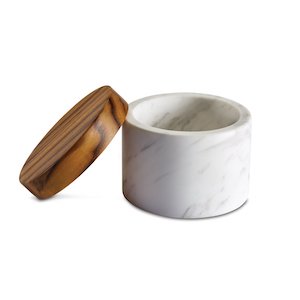 We jumped on the air fryer bandwagon this year and it has been so fun! My favorite thing to make so far, is Bacon. The Air Fryer we have and love is this large basket-style air fryer from Cosori. We also have their air fryer toaster oven on the way and will post a full review on it in January.
This adorable set has my favorite – florals. These bake wear sets are good quality and hold up well, too.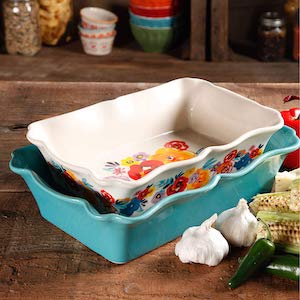 Did you get your favorite foodie a gift this year? What's on your list?