If you have followed this blog or us on social media for long, you have probably caught a glimpse at my adorable redhead middle child, Katie. Not really interested in the pacifier as a baby, she discovered a pacifier in a pile of toys at 1 year of age and was instantly hooked.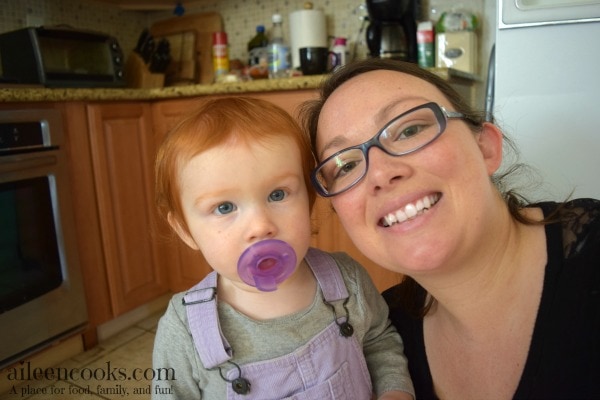 From the age of 1 to 2 1/2, you would find her with a pacifier in her mouth for most of the day (and all night). It gave her comfort and helped her sleep. But, we missed seeing her smile and it was hard to understand her speech with the pacifier constantly present. It was even hard to snap a photo of her without it because she would get (understandably) angry when we took it out of her mouth.
We tried a couple of tactics before finding one that stuck.
Only at Nap &  Bed Time
I tried to suggest this idea to Katie and she completely freaked out. I have friends who have made this work as an easy transition, but it just did not work for our strong-willed 2-year-old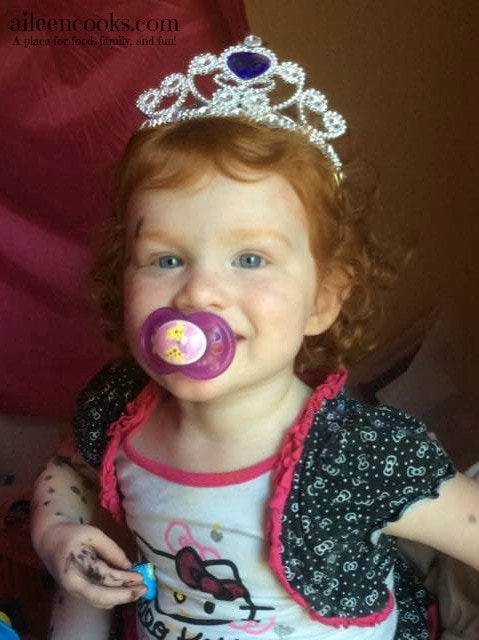 Losing the Pacifier
Katie actually lost the pacifier one day and we were without it for almost a month. I found one a few days later and stuck it in a high cabinet – just in case. Then one day, she scaled the counter while I was in the bathroom and found the hidden pacifier.
Keeping one she could find was a huge mistake on my part. She was SO happy that she had found her beloved pacifier, I couldn't bring myself to take it away. I was also very pregnant and due with her sister any day. We were afraid it would be too many adjustments at once, so we let her keep it.
How We Finally Got Rid of the Pacifier
As Katie got closer and closer to age 3, we knew it was time to get rid of the pacifier. Right after Christmas, we started talking to her about being a big girl and not having the pacifier anymore. We told her we wanted to see her pretty smile and hear her talk more.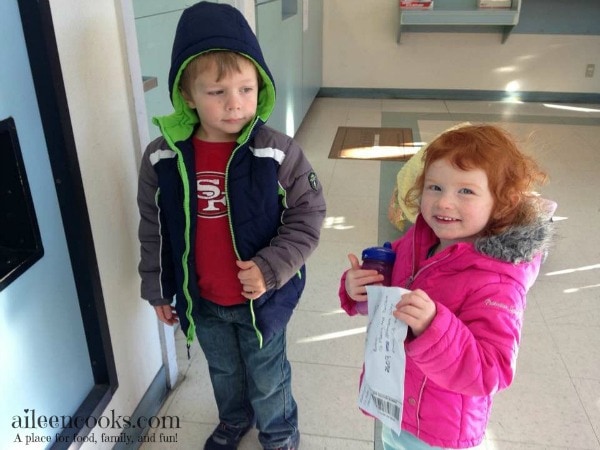 We explained to her that the new babies born at the hospitals needed pacifiers and since she was a big girl, she didn't need them anymore. We reminded her the night before that we would give them to the babies the next day. The big day arrived and we got an envelope addressed to "the babies at the hospital". We had her collect all of her pacifiers around the house and put them in the envelope.
She took them out 2 or 3 times, kissed each one, said goodbye, and put them in the envelope. We sealed the envelope, got in the car, and drove to the post office. She held the envelope in the car and as we walked into the post office. We had the postage put on and then she pushed the envelope through the slot.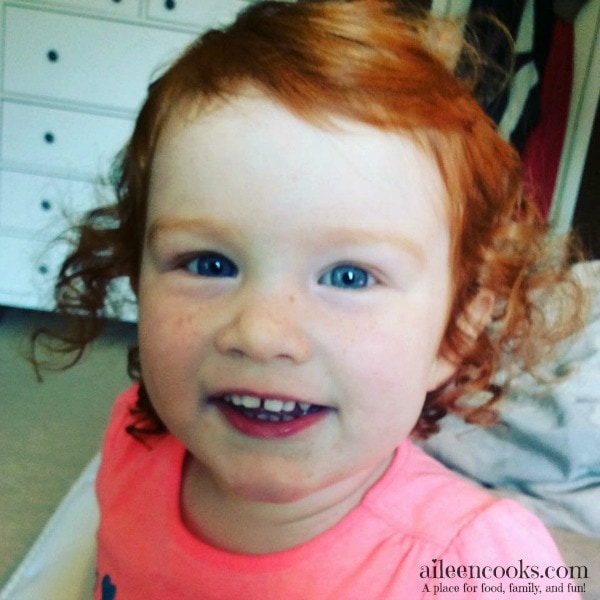 Afterward, we rewarded her with a trip to one of her favorite places. A place with indoor bounce houses. The distraction of getting to go somewhere fun helped with letting go of her pacifiers.
She asked about them a few times in the following days, but there weren't many tears. We reminded her of how generous she was to give them away and that she was a "big girl" now.
Has your child given up the pacifier? How did you do it?
Related Posts: