Have you heard of gratitude journaling? Have you been wanting to start your own gratitude journal, but don't know where to start? Today we are sharing how even the most basic beginner can get started on gratitude journaling and improve their outlook on life! Thank you to Promptly Journals for sending us a sample journal to facilitate this post. This post contains affiliate links.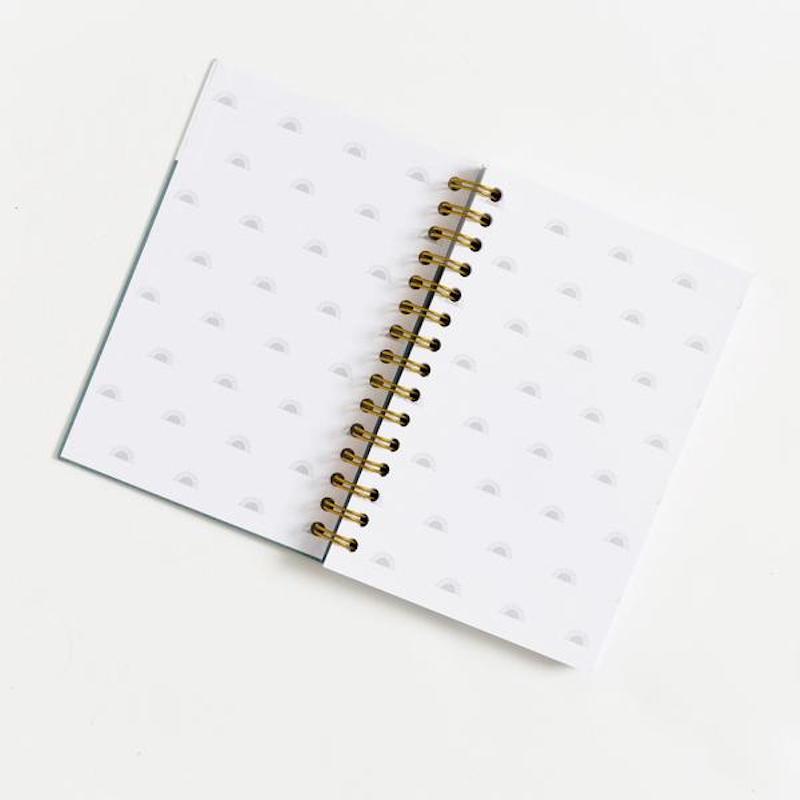 What is gratitude journaling?
Gratitude journalling is a form of journaling that focuses on writing down what you are grateful for in your life. It can be the smallest thing when you are down in the dumps and depressed – or bigger things when you are having a really great day or week.
According to researchers at UC Berkeley, gratitude journaling can actually reap great psychological rewards. But, what if you don't know where to start? What if putting pen to paper and coming up with something to say is a struggle?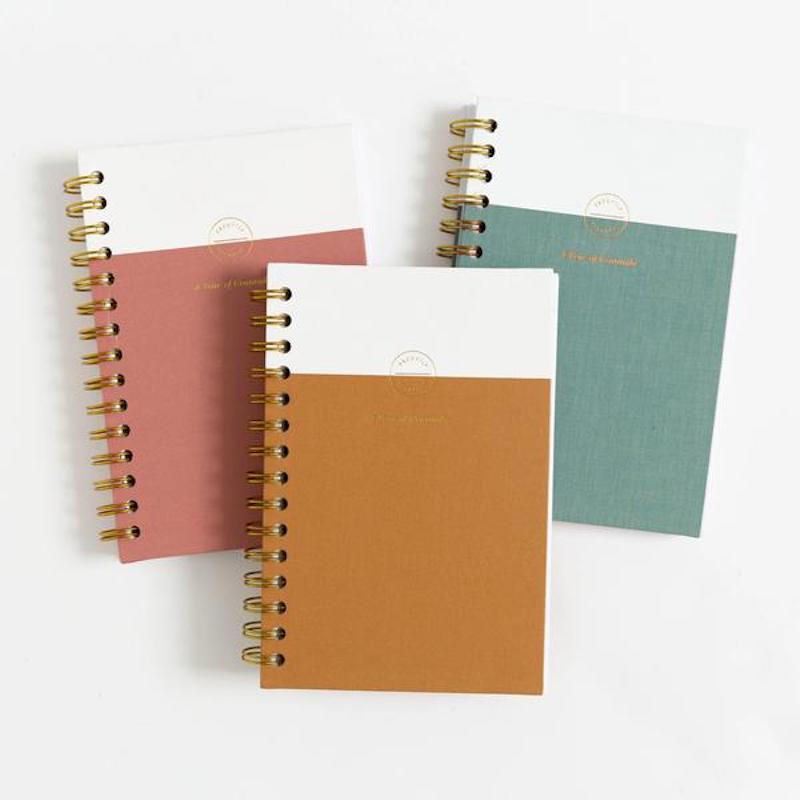 The Gratitude Journal for Beginners
That's wear Promptly Journals comes in. They are a company focused on creating beautifully crafted journals with all different focuses. One of their most popular journals is the Gratitude Journals.
Their gratitude journals are different because they offer daily prompts offering a place to start. You don't have to come up with your own ideas.
I tried out their gratitude journals myself and loved that the journal prompts were varied and I didn't feel pressured to answer every prompt. They have prompts for every day, but I skipped once when that didn't resonate with me and I still feel that it helped me feel an overall increase in my well-being and gratitude for my life.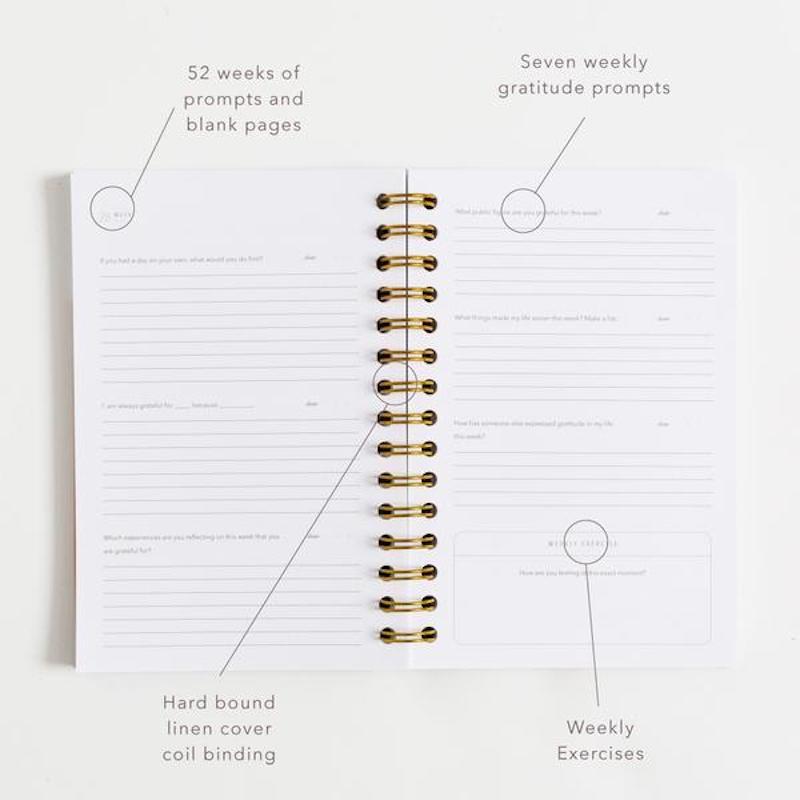 More about Promptly Gratitude Journals
It takes just a 3 minute per day commitment to get started.
The questions are reflection based.
The questions are simple enough that they work for adults and kids ages 6 and up.
They come in assorted beautiful coloring with thick paper and quality linen binding.
Blank pages are also included in every gratitude journal.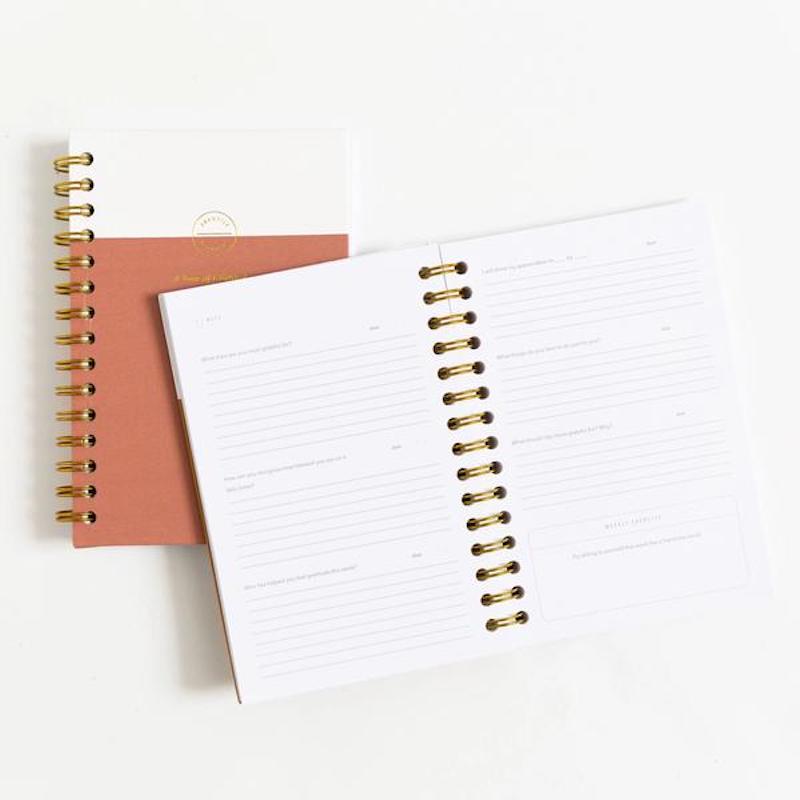 How to get started with Gratitude Journaling?
Set aside 5 minutes each day to write in your journal – and stick with it! I find it helpful to set an alarm.
Keep your journal near you if you will be away from home during your set time.
Be specific! Instead of saying "the weather is nice" you could write specifically how the air felt crisp and cool like the first fall day or the sun warmed you up and made you feel good. Not that you have to write about the weather, but you get the idea.
Try it and then change it up. A study from UC Berkeley suggests that gratitude journalling may work better if you skip a couple of days and only write in your journal a few days per week. If you feel like every day is too much, try every other day. Just make sure you stick with it!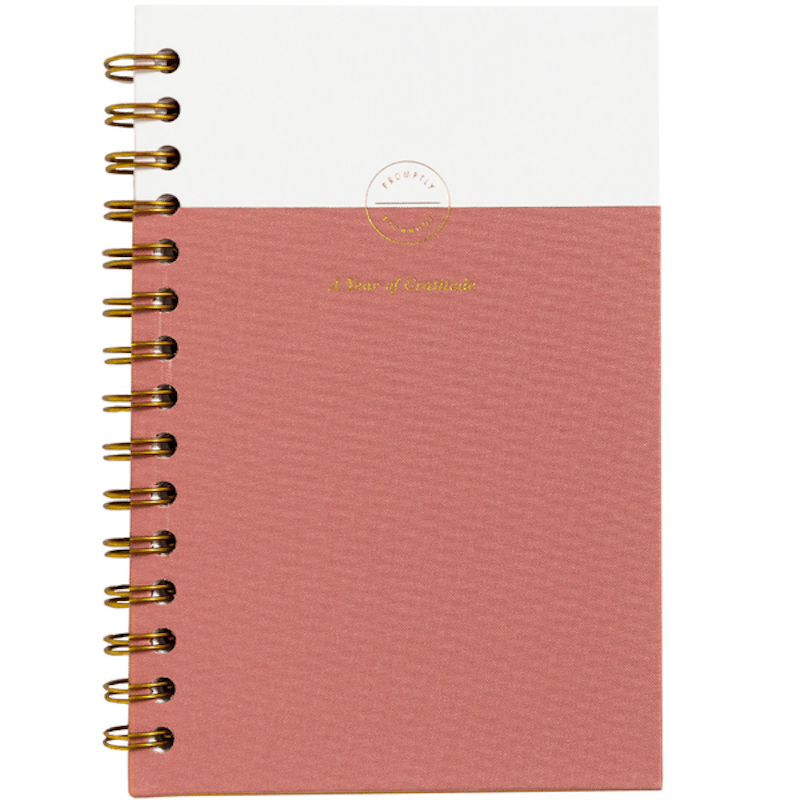 Other types of Promptly Journals
Promptly has several other lines of journals that may interest you, including:
If you are looking to try out gratitude journaling, but don't know where to start, then Promptly Gratitude Journals may be for you!
Don't forget to pin this!