This post about Grinch Movie Night is sponsored by Red Baron but the content and opinions expressed here are my own.
Enjoy a family movie night with this fun idea for Grinch movie night! We put together everything you need to have a fun family night.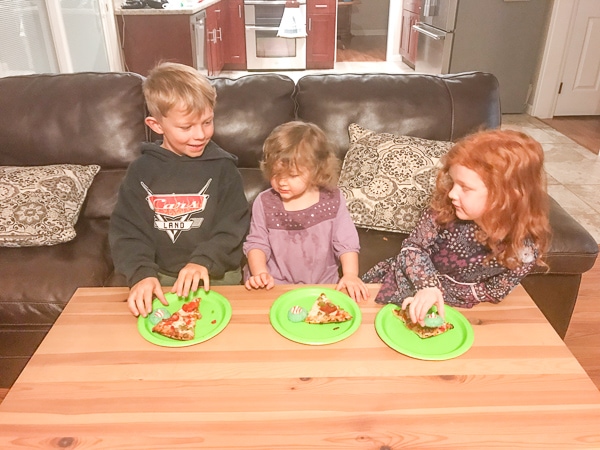 We have a standing tradition around here of pizza and a movie night. Every Friday night, we get together around our coffee table, enjoy some pizza, and watch a movie.
There were times when I made this overly complicated and made my pizza from scratch every single week and let the kids make their own most of the time, too. Now, there isn't anything wrong with this. In fact, I still love cooking with my kids.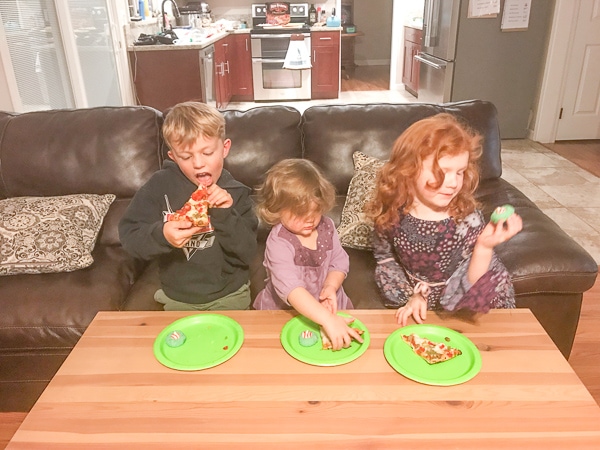 How to have a stress-free family movie night
But during the holidays, there is already enough chaos to go around. I look forward to family movie night because it's relaxing. There are zero expectations outside of pizza and a movie. Our kids really just want time snuggled up with us on the couch.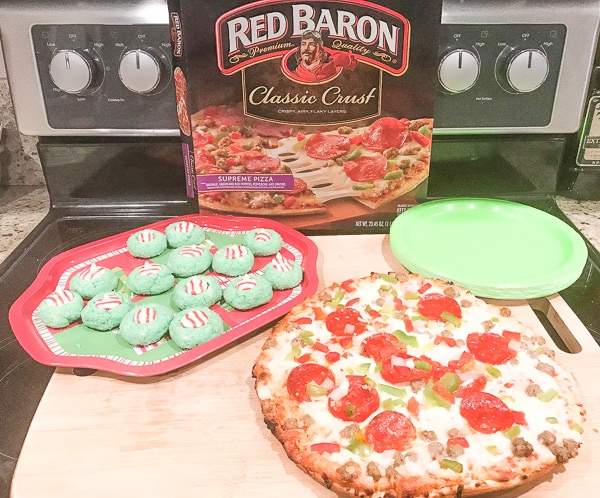 We put our phones away and just enjoy each other's company. One of my favorite ways to enjoy this time and not feel stressed out during the holiday chaos is to make a Red Baron pizza (or two).
I like to keep a couple in my freezer as an easy way to enjoy a meal together and give myself a night off from cooking, too. We enjoyed their Red Baron Classic Crust Cheese Pizza while decorating for Halloween and this time we had the Red Baron Supreme Pizza.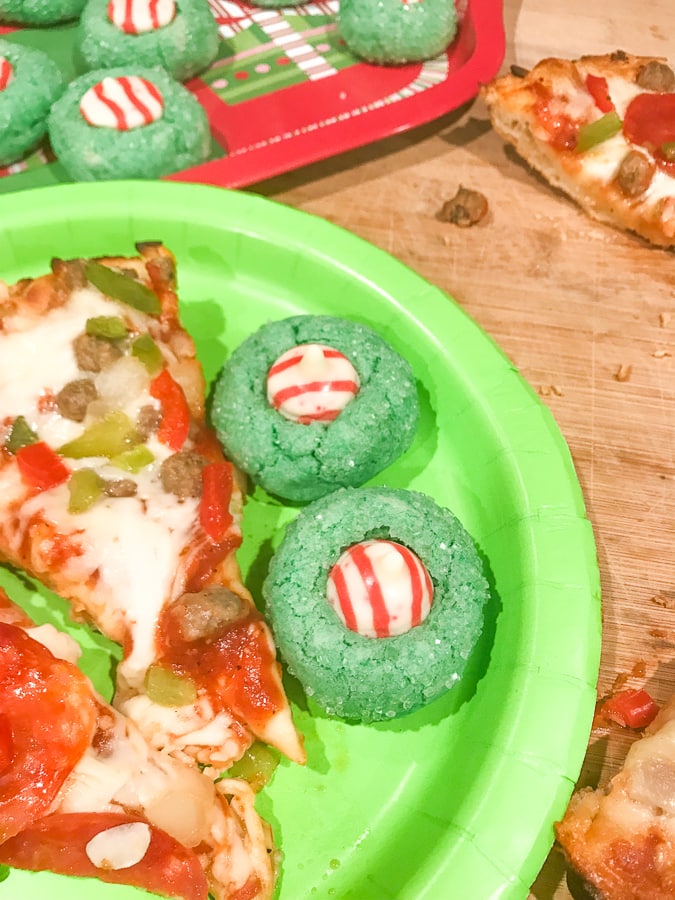 My kids truly surprise me with their appreciation for toppings on a pizza. Both girls love, I mean LOVE the sausage on this pizza. They will eat all of their pizza and then go after my toppings.
Planning a Grinch Movie Night
For our Grinch movie night, we played the live-action version of How the Grinch Stole Christmas with Jim Carrey (thank you Netflix). We gave them the cartoon version in their Christmas Eve Box the year before, but we like to change things up on pizza and a movie night, so we watched this one. You could also try making Grinch Cinnamon Rolls or Grinch Cookies to go with it.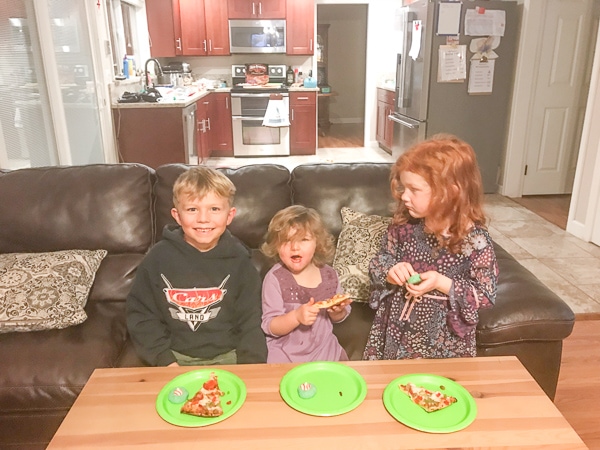 To make it extra fun, I picked up some bright green paper plates to go with our theme. I had also just made a batch of Grinch Christmas Cookies, so the kids got to have them as dessert along with their pizza.
I had also planned to do a Grinch craft (like this one) but decided to skip it at the last minute because I just wanted a calm night. The kids didn't notice or care. It was a perfectly simple night spent together as a family.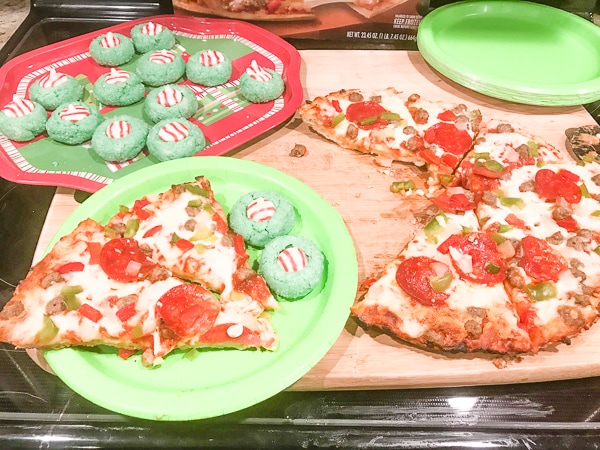 Have you had a chaotic night around the holidays? Tell us about it below and make sure to pick up a box of Red Baron Pizza for a night off from Holiday Chaos!