Disclosure: This post is sponsored by HelloFresh. All opinions and content are 100% my own.
I have been really curious about HelloFresh, so I decided to reach out to them to see if they would send me a box to review. Guess what? They said yes! They sent me a family box and I opened it up and explored the contents on Facebook Live. Then, I got to cooking. I didn't really know what to expect – other than I was getting ingredients and recipes sent to my house.
My first thought was, wow, this box is huge! Which makes sense, because it had three dinners + three blocks of ice in the box. Then, I got to opening it and was surprised by everything they sent me. So many healthy ingredients and fresh vegetables. I could even smell the garlic through the bag! (Note: Use the code Cooks35 for $35 off your first box!)


Here is what HelloFresh sent us:
Ultra-Creamy Risotto
I was most excited about this dish (and made it first) because I had never made risotto before. I know, I run a food blog and had not made risotto. Where had I been?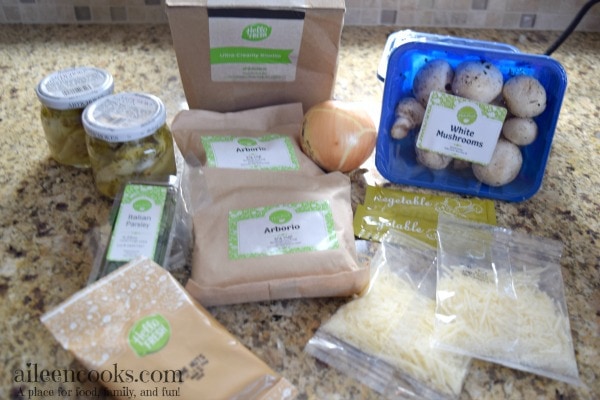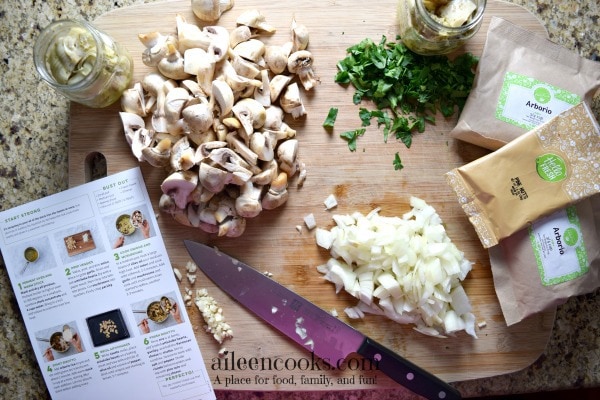 I loved that this recipe was easy to make and delicious. The mushrooms were really fresh and the arborio was tender. It was really fun to have everything all ready for me to just jump in and not follow the directions. It turned out great and the whole family enjoyed it.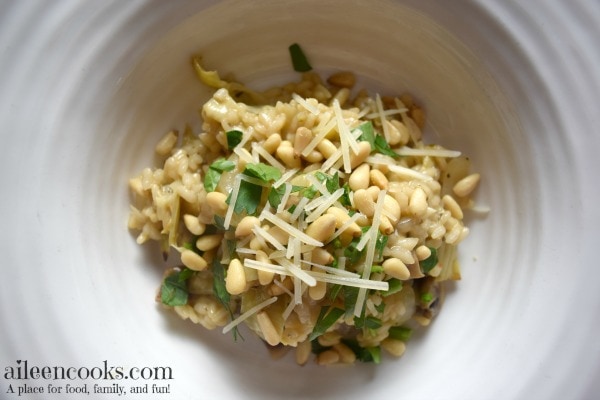 Spiced Cauliflower Mac 'n Cheese
This recipe was the closest to meals I make regularly for my family. I knew we would all like it, because I tend to make some type of pasta dish (like this one) each week and roast veggies regularly.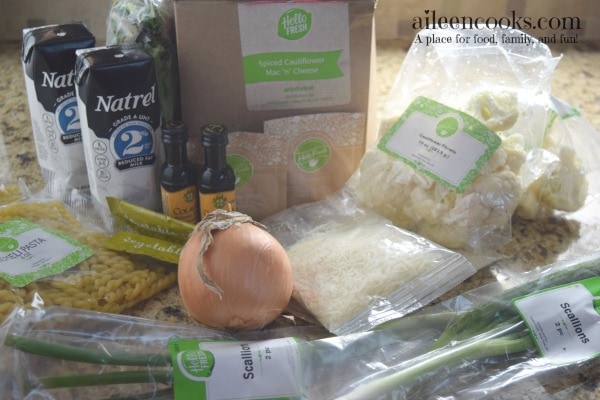 Although this was a regular technique for me – I appreciate that it is another cooking technique a home cook may not know and would learn. The step-by-step instructions also include pictures, which makes learning a new technique easier.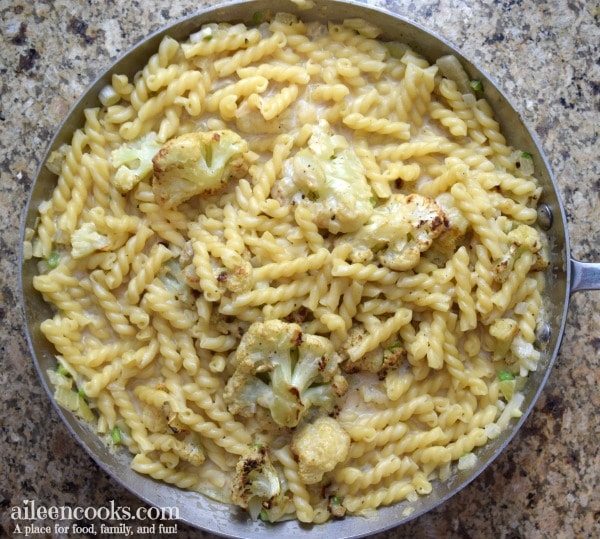 Jamie's Super Food Supper
This recipe had more steps than the others, but it didn't end up taking me any more time than the other two. I cooked everything simultaneously and ended up with a healthy meal that both of my kids liked eating.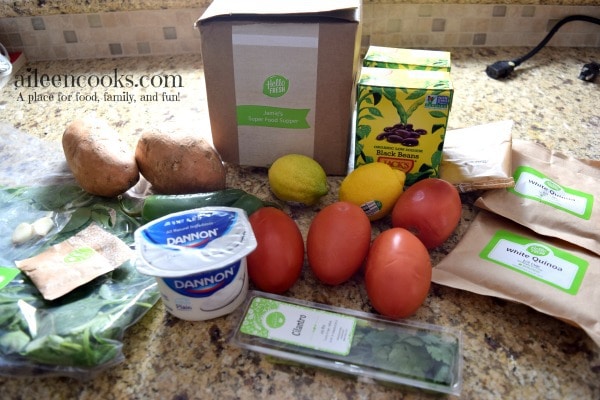 It's hard not to find something to like in this meal, because it was filled with quinoa, roasted sweet potatoes, homemade salsa, black beans, and a lemony yogurt dressing (that both of my kids loved). My son even announced that he "loves salad" during this meal. That is not a normal statement for my him. 🙂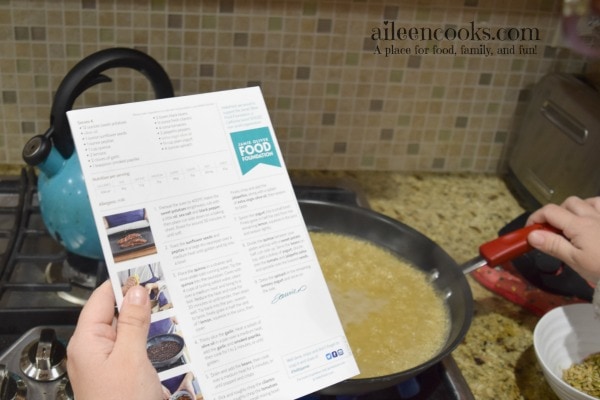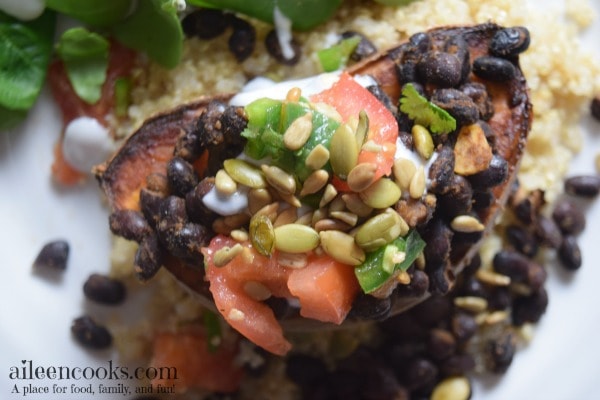 Keep in mind:
You should have some cooking experience – these are not pre-made meals, but the directions are very well written
It still takes time – each meal took about 45 minutes to make
No wasted food ingredients, but you do have to dispose of the packaging
Pros:
Gives me a break from meal planning and grocery shopping (for dinner anyway)
Fresh ingredients
Delivered directly to my house
Got me excited about cooking
Introduced my family to flavors and ingredients we don't normally consume
Cons:
Although everything is guaranteed to arrive fresh, it's possible something may not be fresh if you wait to long to cook it. Unfortunately, the greens for our third meal had gone bad by the time we got to them.
My Opinion:
Overall, I really enjoyed making the Hello Fresh meals. It was fun to be exposed to three different cooking methods in one week. I also really liked that I didn't have to think about meal planning or grocery shopping for dinner. It was really nice to have a break from the dinner-time grind while still offering my family healthy, balanced meals.
If you are interested in trying HelloFresh, new customers can get $35 off their first box with the code Cooks35.