This holiday style post was sponsored by PinkBlush. All opinions and content are my own.
Who's ready for the holidays? We've been having some fun with the kids, looking at Christmas lights, decorating rice krispie treat reindeer, and decorating gingerbread houses. My husband is off for the next couple of weeks and I'm looking forward to spending time with him, the kids, and our extended family. One of the things that comes hand in hand with the holidays is lots of get togethers and parties. I was in need serious need of a holiday style upgrade, and PinkBlush came to the rescue!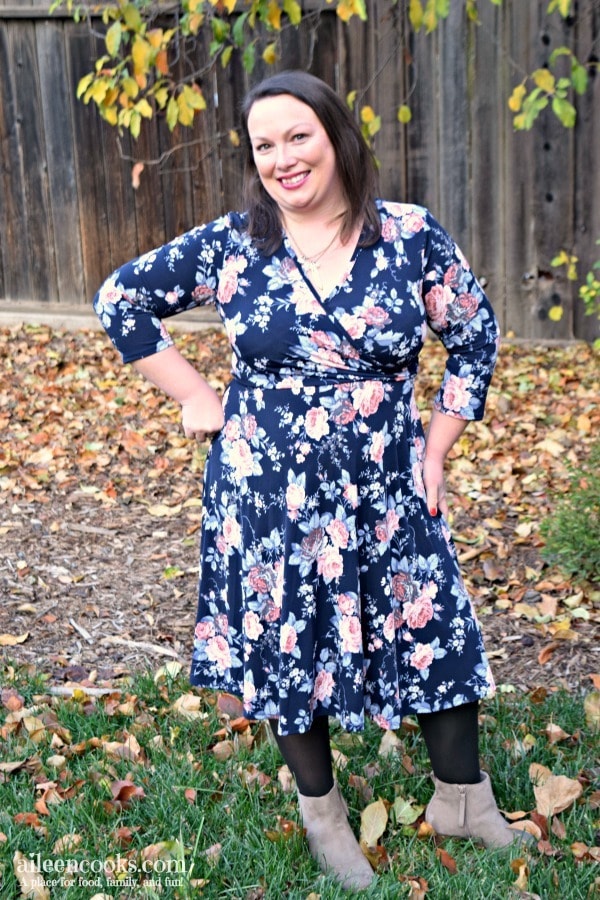 I love PinkBlush because they have everything floral. It was so hard for me to pick just one floral wrap dress. I seriously wanted them all! I love, love, love wearing florals. But florals mixed with a wrap dress – heaven. As a woman who has had three babies, I need a good dress that makes me feel good.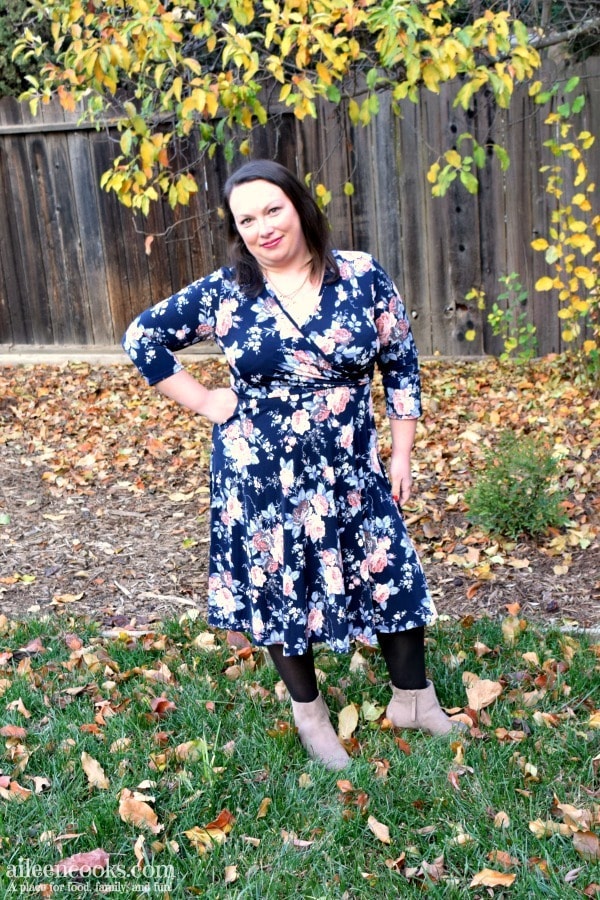 Wrap dresses are a closet staple and they never go out of style. Why? They are so flattering – on every body type. I loved them in my 20s (pre baby) and love them even more in my 30s (post babies).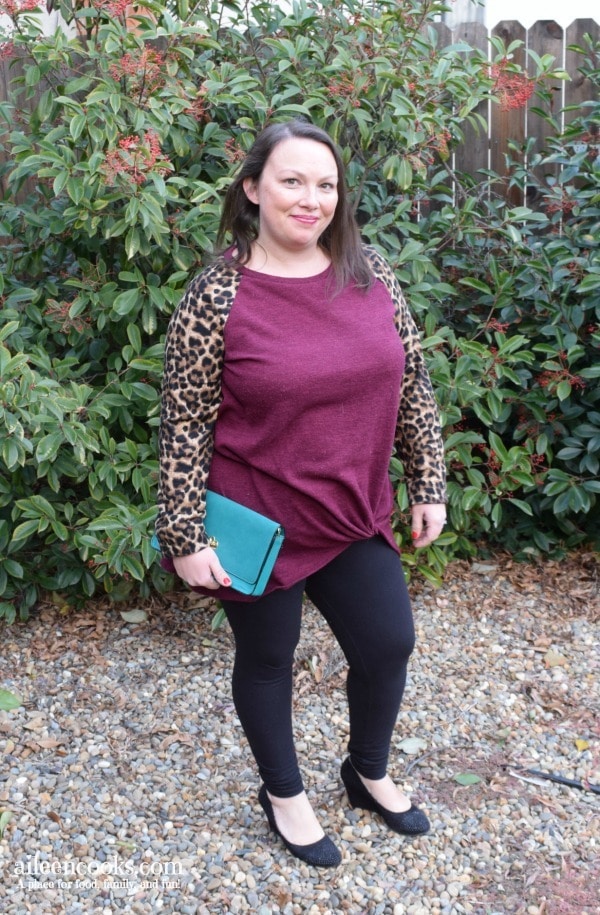 The favorite item I picked out was this adorable and sassy sweater. I love the leopard print sleeves and the longer length,because I basically live in leggings. This sweater makes my leggings feel dressy. All I had to do was pair it with a fun bag and heels. The other thing I want to say about this sweater is that it fits true to size. The sleeves are a little long for my 5 foot tall frame, but they easily folded under and stay put (something us short girls know all about).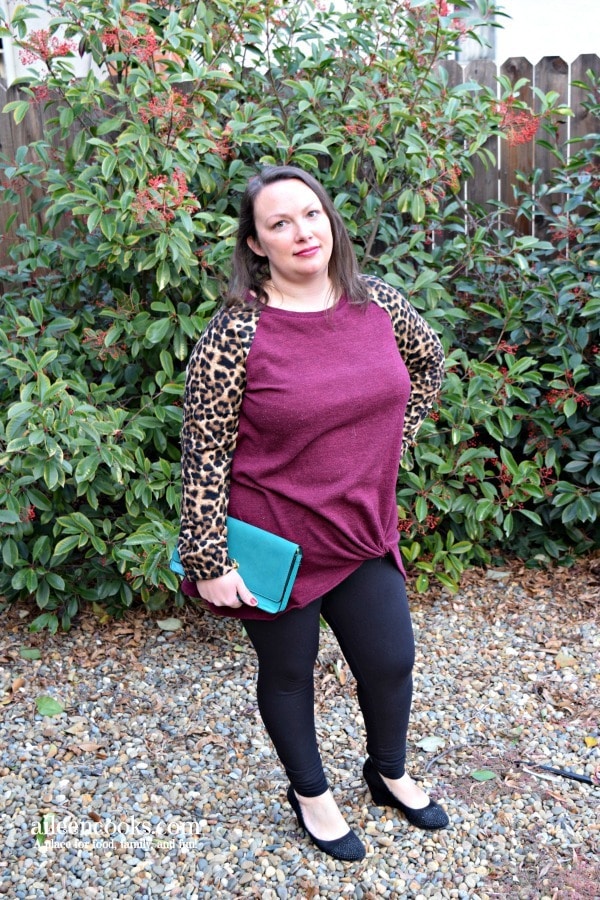 Since the ladies at PinkBlush are so amazing, they are also partnering with me to give away $75 gift card to PinkBlush to one of my lucky readers! Simply fill out the form below to enter the giveaway. Good luck!