If you have tile floors, you know how gross the grout gets after awhile. In my kitchen, my tile is an off-white color and my grout was almost black. Yuck! I hate to admit it, but I had never really given my grout a deep clean since we have lived in the house (6 years). Of course, I mop my floors regularly, but the grout sits a little lower, so it never really gets fully cleaned. I decided It was time to deep clean my grout.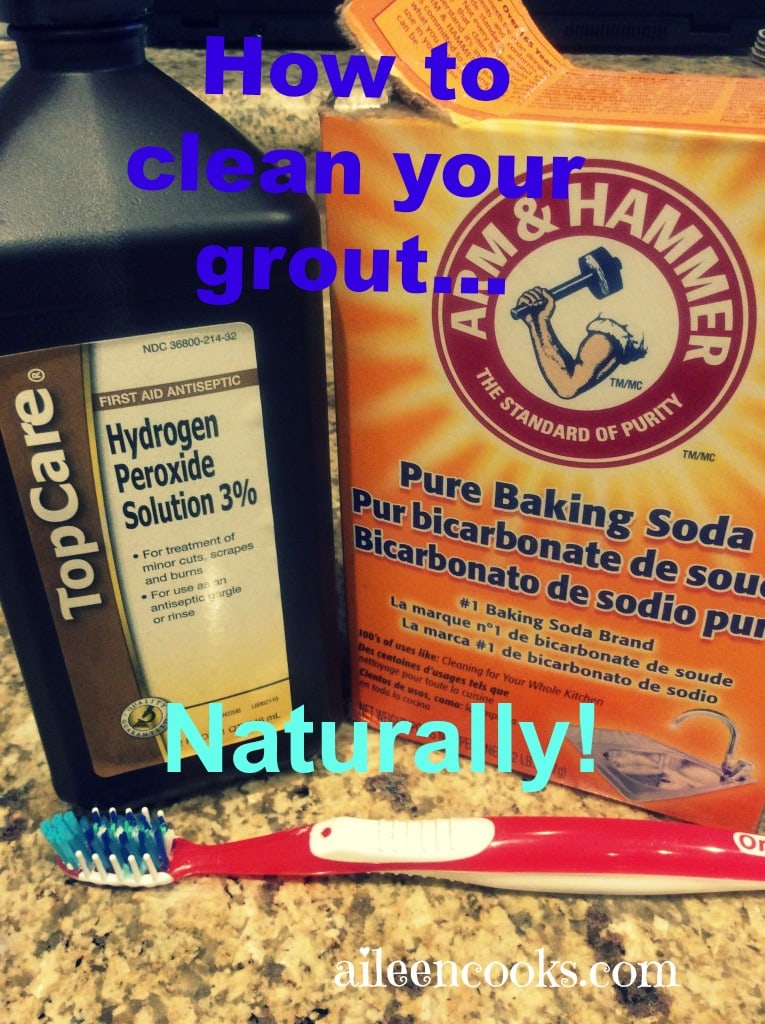 Since, I try and stick with homemade, natural cleaning products. I set out to come up with a solution to my dirty grout problem. Of course, I didn't need to look any further than my green cleaning arsenal. I already had the ingredients I needed on hand: baking soda + hydrogen peroxide.
I applied the cleaner directly onto my grout and let it sit for 10 minutes. Then, I scrubbed it with an old toothbrush. It made a huge difference! The dirt came up relatively easily, and then I wiped up the grout cleaner with a moist sponge.
This recipe makes roughly two cups of grout cleaner. Depending on your area and how much time you have, you may want to clean your grout in stages.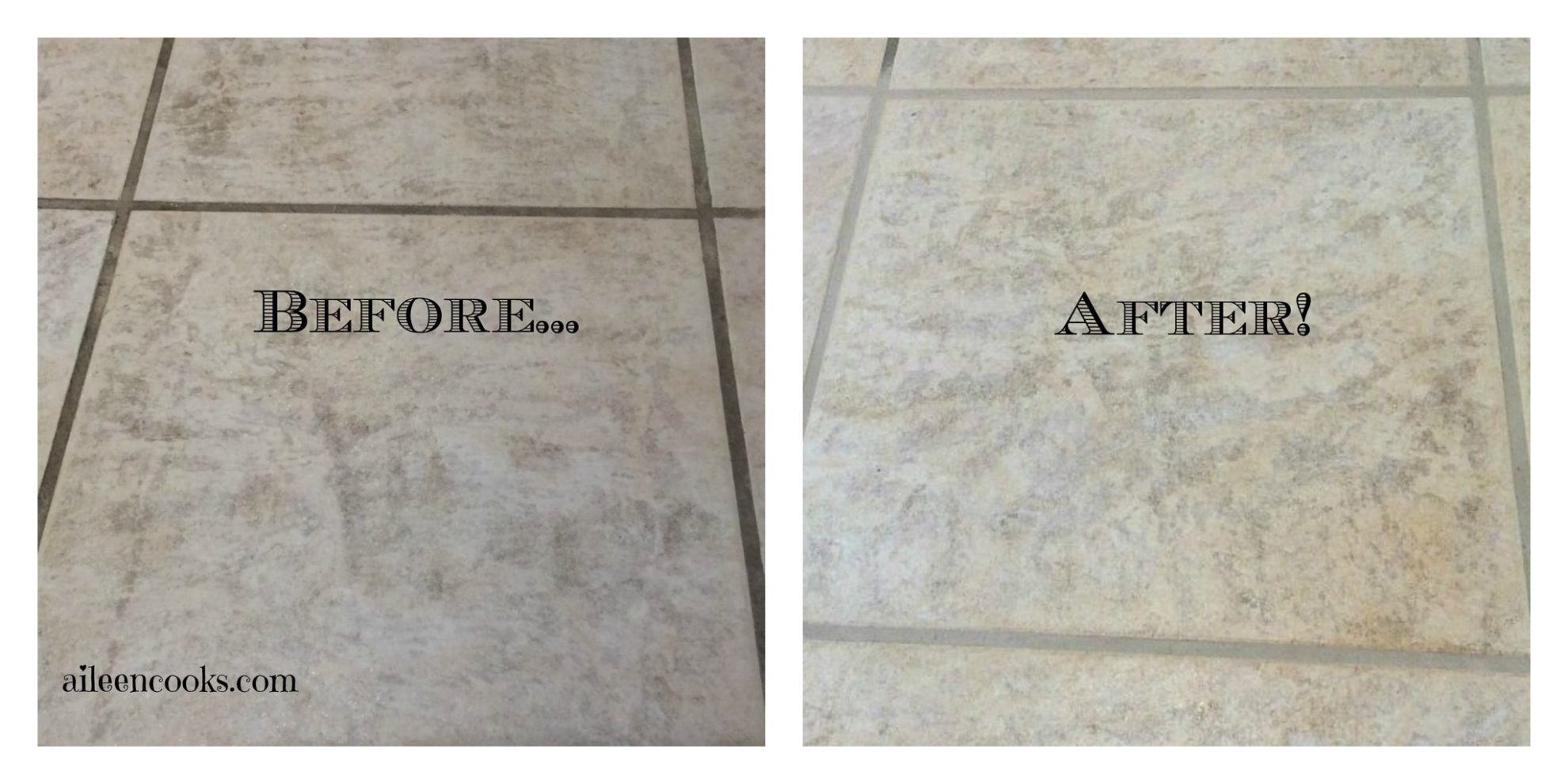 Here is the before and after of my grout cleaning. I'm really happy with how it turned out and I think you will be, too.
Ingredients for homemade grout cleaner
2 cups baking soda
2/3 cup hydrogen peroxide
How to make homemade grout cleaner
Mix ingredients together until paste forms.
Apply directly to grout and let sit 10 minutes.
Scrub with a toothbrush and wipe up leftover grout cleaner with a sponge.
How often do you clean your grout? What products do you use to clean your grout?