Reusable Swiffer Pads Tutorial
Making your own Reusable Swiffer Pads is an easy and frugal way to remove some of the chemicals from your cleaning products.
Reusable Swiffer pads were one of the first things I made when I made the jump into natural cleaning. I was pretty dependent on my wet mops and would burn through 2 or 3 every time I mopped the floor. That was not easy on my budget or the environment.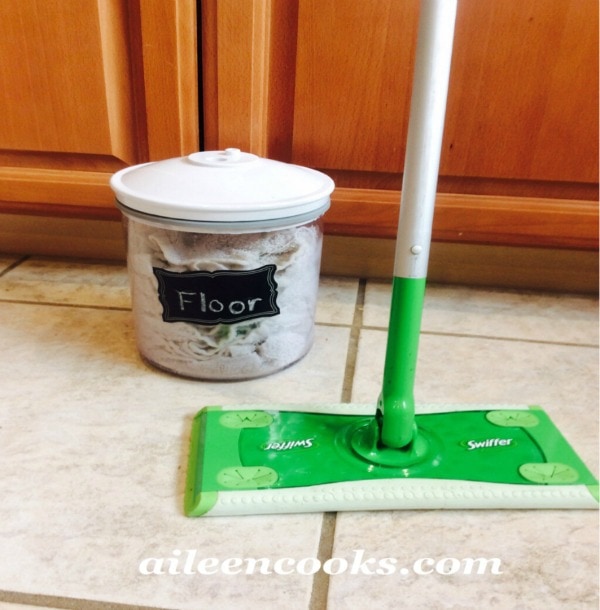 Why make your own reusable Swiffer pads?
What really made me look at the products I was using to clean my home was after my 2nd child was born. I was suddenly very aware of her being on the ground and potentially ingesting toxic chemicals.
I should have seen this as a premonition because fast forward 16 months and this girl puts EVERYTHING in her mouth. She certainly keeps me on my toes.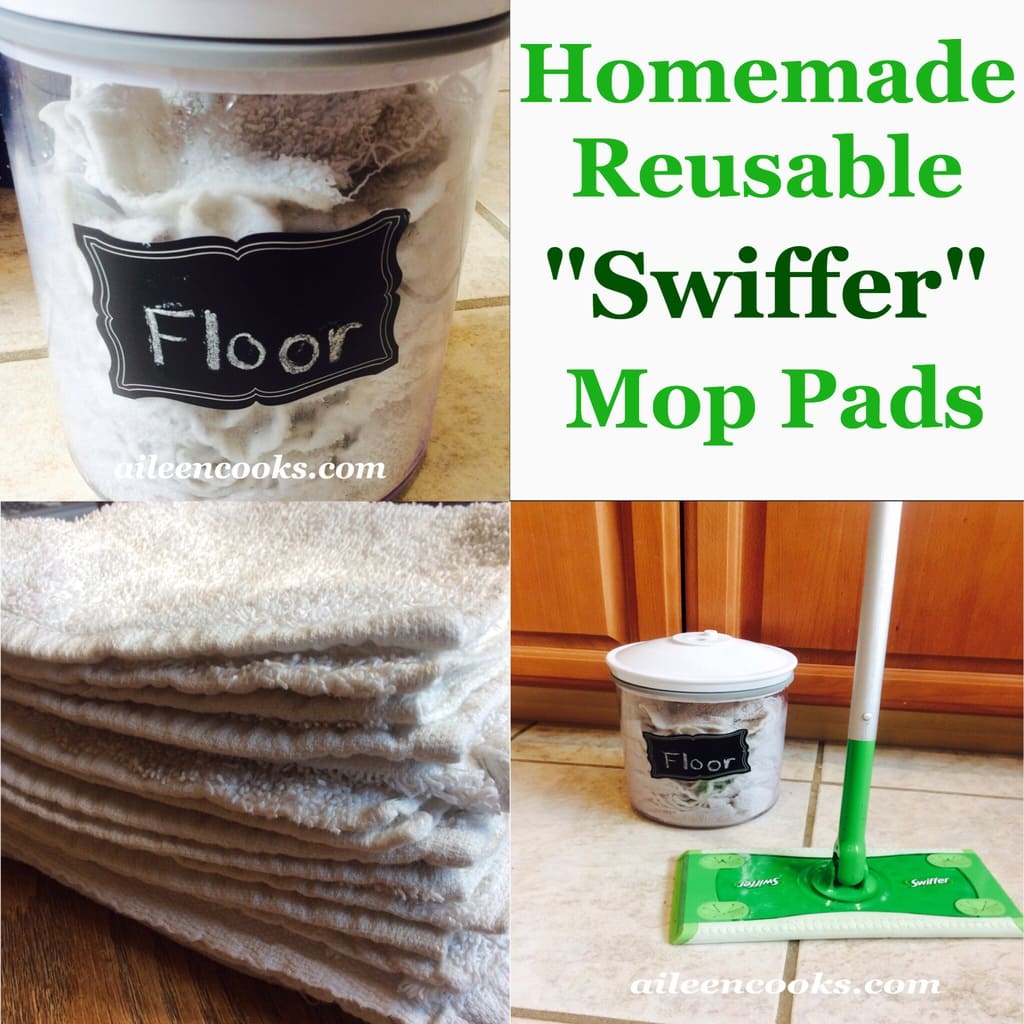 You may also like:
Luckily, I don't have to worry (as much) about her picking up a cheerio off my kitchen floor and eating it. As long as my floors are clean, I have more control over what she is being exposed to.
So, enter these DIY Swiffer mop pads. You will need a Swiffer mop or similar swivel mop or sweeper that has grips on top to grab the reusable mop cloths.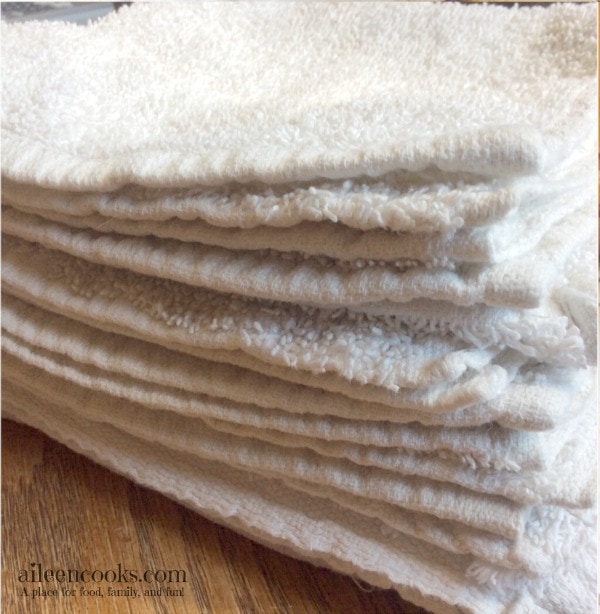 How do you make reusable Swiffer pads?
For the reusable wet mop pads, I use plain white towels cut in half (similar to these). I also use these towels for almost all of my cleaning – instead of paper towels. I have found that using towels instead of the disposable pads actually work better. The towel's crevices scrub my floors much more effectively, so I can spend less time on my hands and knees scraping food and dirt off the ground.
Start with 5 14-inch by 14-inch absorbent towels.
Cut them into 14-inch by 7-inch rectangles.
Fold the cut towels in half.
Place them in an air-tight glass or plastic storage container.
Pour the homemade Swiffer cleaning solution over the reusable Swiffer pads.
Store with the container lid closed.
How do you make a Swiffer cleaning solution?
The cleaning solution is a simple mixture of 1 1/2 cups distilled white vinegar + 1 1/2 cups distilled water + 20 drops orange essential oil.
In a medium mixing bowl, combine 1/2 cups distilled white vinegar with 1 1/2 cups distilled water.
Whisk in 20 drops orange essential oil.
Pour the cleaning solution over your prepared reusable mop pads.
Mix the solution together and pour over 10 towels cut to fit your mop. Store in a jar with an airtight lid. It will keep for 1-2 months.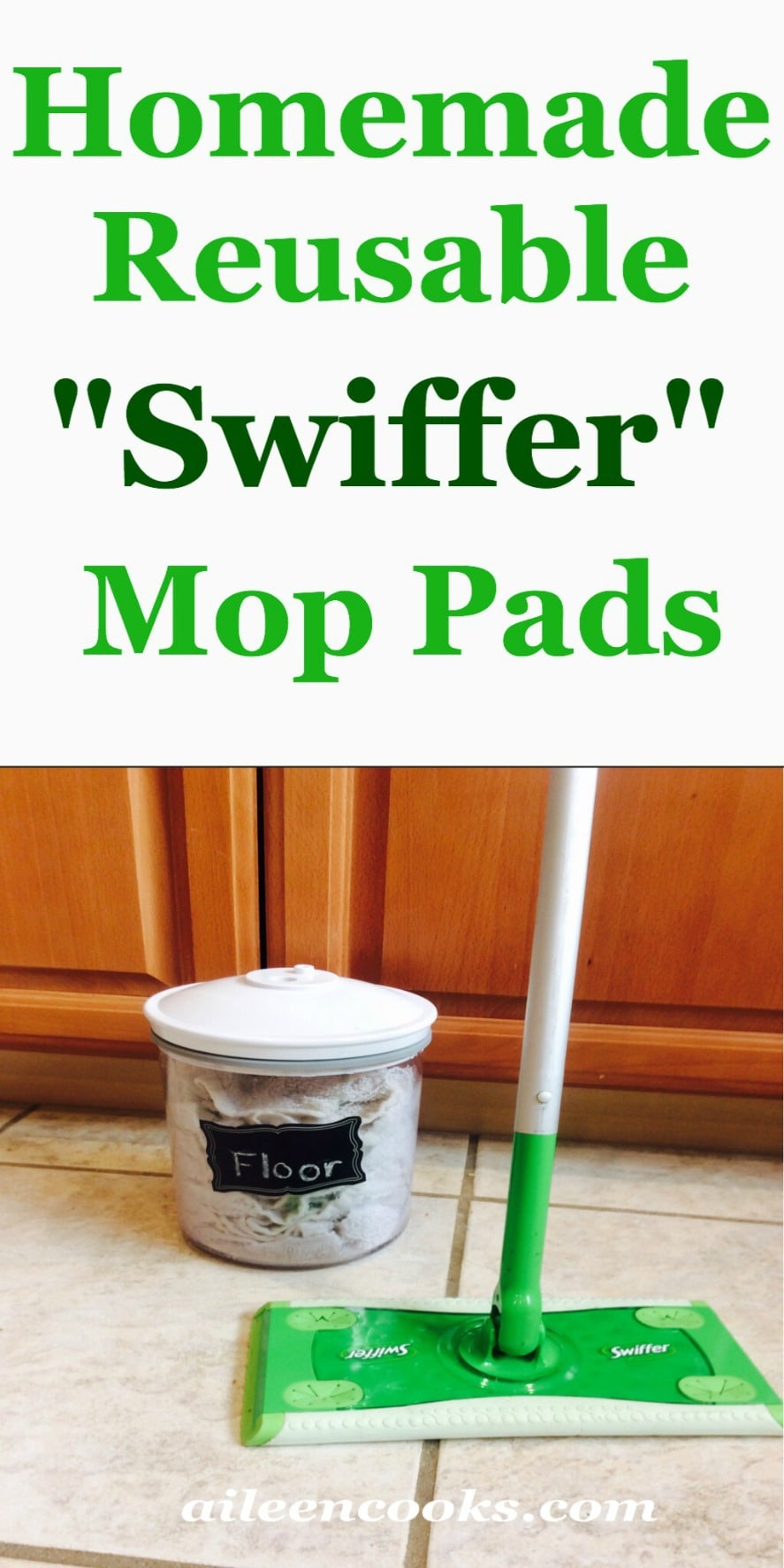 Have you made your own Reusable Swiffer Pads? What did you think?