Do you want to learn how to cook with kids but don't know where to start? We have everything you need to know, plus an entire library of cooking recipes for kids!
Learning how to cook with kids seems like a daunting task, depending on your personality and the age and temperament of your children. I know for me, it is hard.
I am a control freak.
There, I said it. I like to control things. I don't like it when my son decides to stick his entire arm into my bulk bag of flour. I don't like it when my daughter pours sprinkles all over the floor. But you know what? They love it.
They love getting messy, exploring the ingredients. Through trial and error, they learn what happens if they stir that bowl of dough really fast, or if they try to scoop up milk with their hands.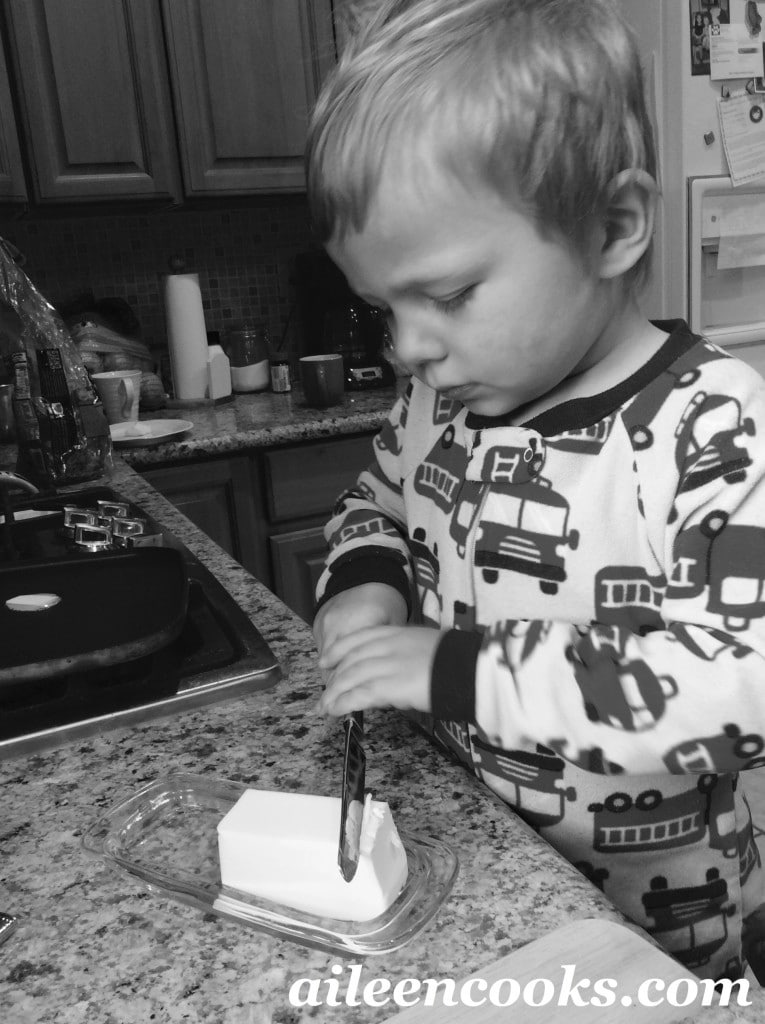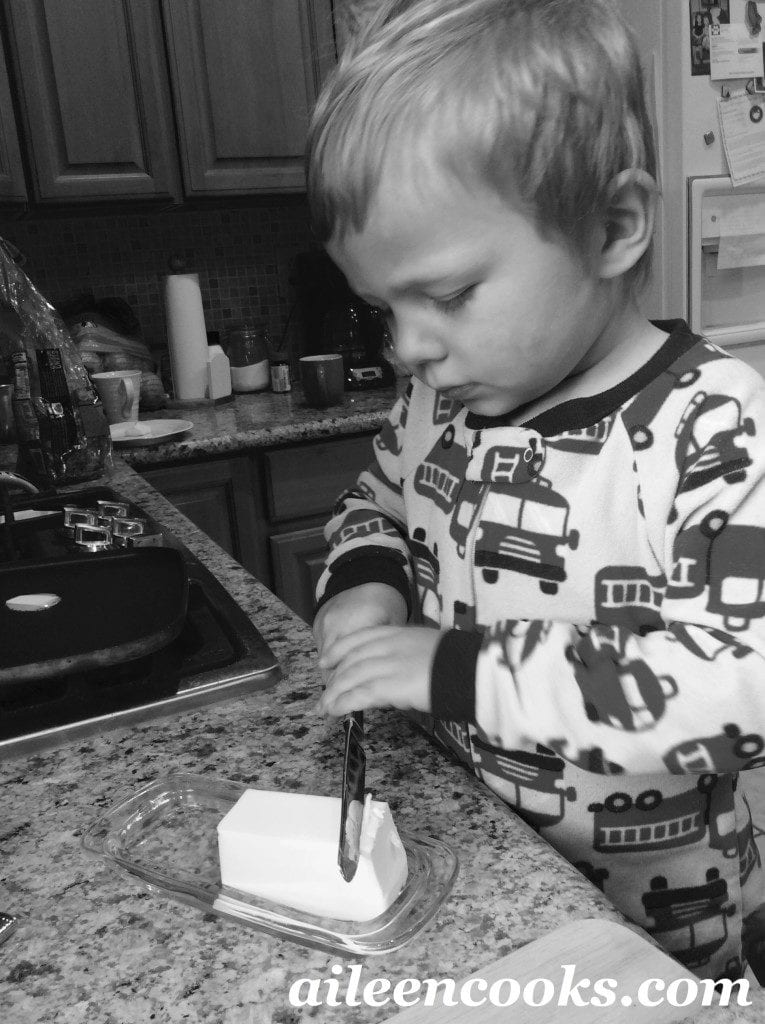 Why cook with kids?
For me, getting my kids in the kitchen is much more about letting go. Allowing them to be little and have fun. I want them to have fun – to enjoy their time in the kitchen. Not only for the memories they will produce, but to instill a love for cooking.
Home cooking is really important to me and I want my kids to leave the nest with an understanding of how to prepare a healthy meal for themselves. I want them to know how to make a meal plan and a shopping list.
I want them to understand the concept of budgeting. That all starts in the kitchen. With little sticky hands messing up my pretty appliances and cabinets. Flour covered faces and handprints all over Mommy's shirt.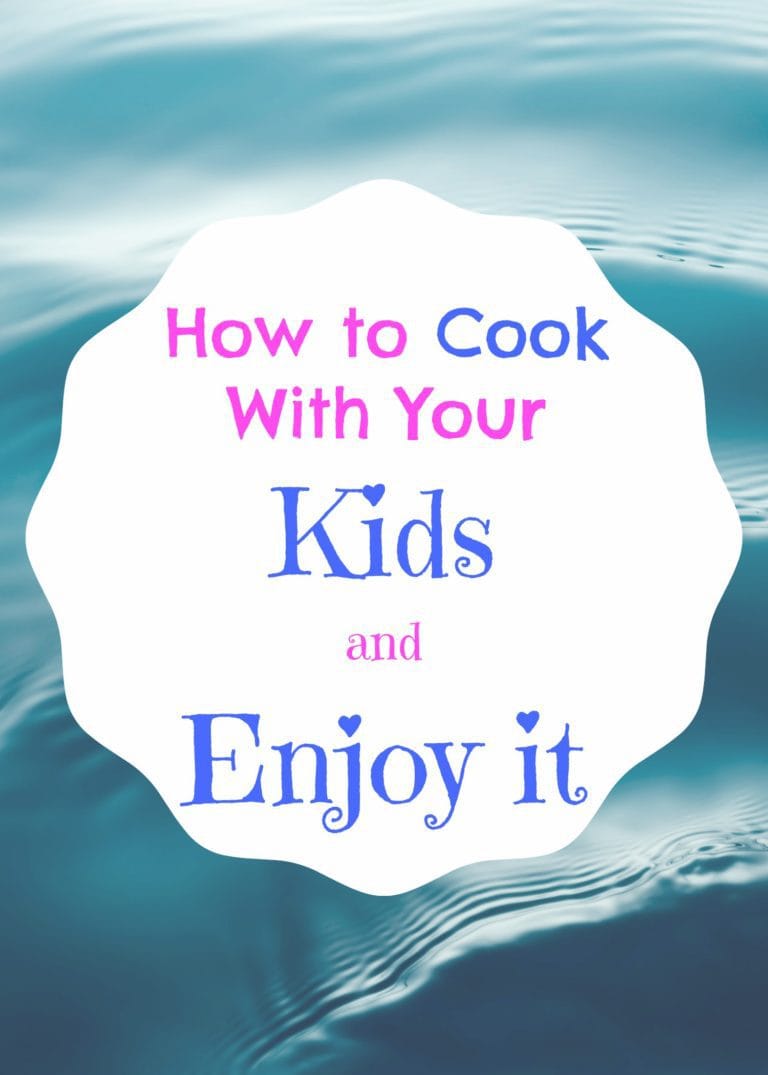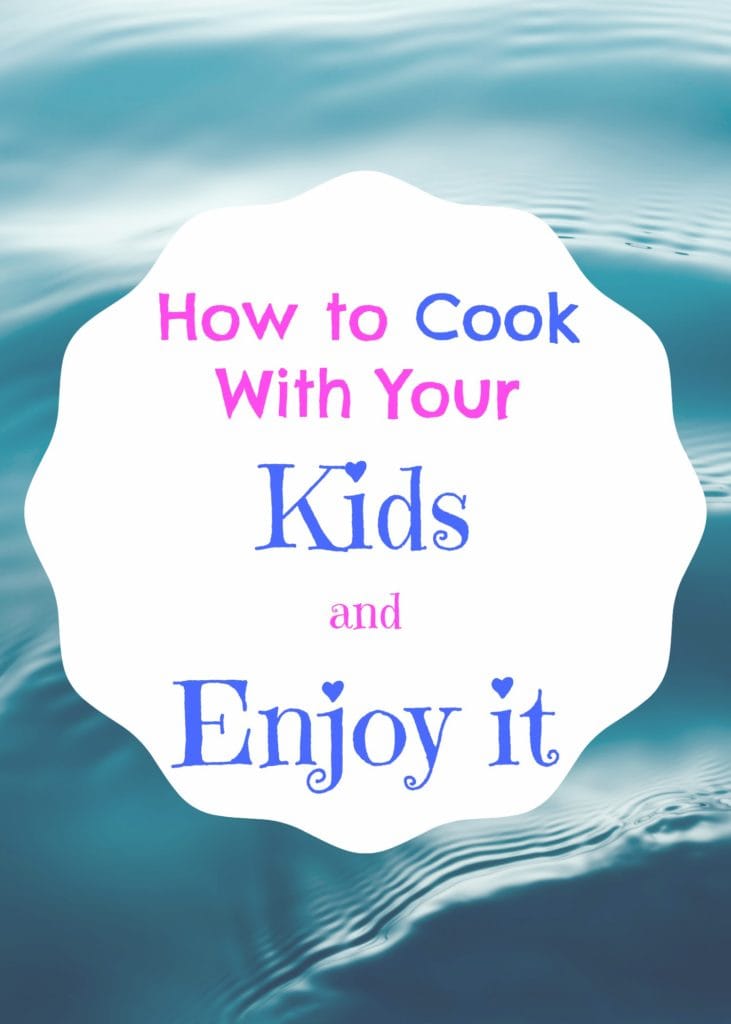 How to Cook With Kids
The first thing you want to do is make a plan. Decide what you want to make with them. Buy all of the ingredients and set a time to do it where there isn't much else going on.
Set up your ingredients before you invite them to cook with you can save a lot of stress and messes from busy hands.
Start when you are in a good mood
Give yourself grace. If you had planned on cooking with them, but are feeling totally stressed out and grumpy – skip it. If your plan for cooking with your kids doesn't go according to plan – that's okay.
Cook with your kids on a good day. If it's a super cozy, rainy day, and everyone is relaxed; bake some cookies with them. Bake some bread. Embrace the happy feelings and use those times to teach them how to make something new.
Get your kids involved in the plan
Let them pick the meal. Pull out a bunch of different cookbooks (books with pictures are better for kids who can't read) and let them decide what to have for dinner. Make a shopping list and purchase the ingredients together.
Then, make the meal together. If they are older, let them try to do it alone! Just stand by in-case they need help.
Cooking with Toddler and Babies
Let them watch. If your kids are super little – put them in a high chair and show them what you're making. Tell them about each step. Babies love it when you narrate and will enjoy watching you cook.
Toddlers love to scoop, pour, and mix. Let them. Be okay with the mess and decide it doesn't matter. Enjoy their happiness and pride in helping you.
Ask them to push the button. Helping you in the kitchen can be as simple as turning the blender on. Getting the milk or butter out of the fridge for you. Holding the box of pasta.
Give them their own bowl, dough, whatever. Set them up with a bowl of flour or a little bit of the pizza dough and let them play with it. You don't have to add it back into your main ingredients, and they will feel included and get to practice.
Cooking recipes other than sweets
It's a good idea to offer a well-rounded experience and make something other than sweets with them. I'm all for baking cookies with your kids, but there is so much more to cooking than dessert. You can start small – let them spread peanut butter on their sandwiches. Help them whisk the eggs. Include them in the day-to-day cooking.
Let them decide on ingredients. Make individual pizzas, a baked potato bar, a chili bar. Set out all of the toppings and let them decide and add the toppings themselves.
Setting good habits
Ask them to help you wash the dishes. Now, this is another one that will be messy at first. But, cleaning up is a big part of cooking. So, if you are still in a good mood after cooking, let them get their hands in the water and help you clean up. They need to learn that part, too.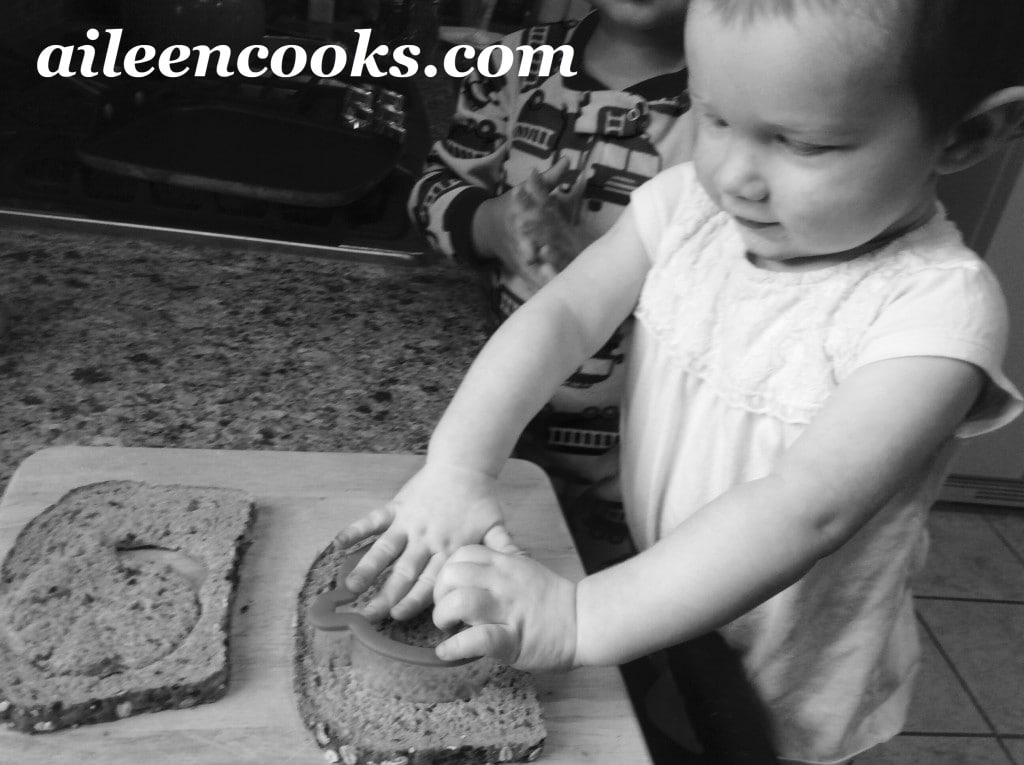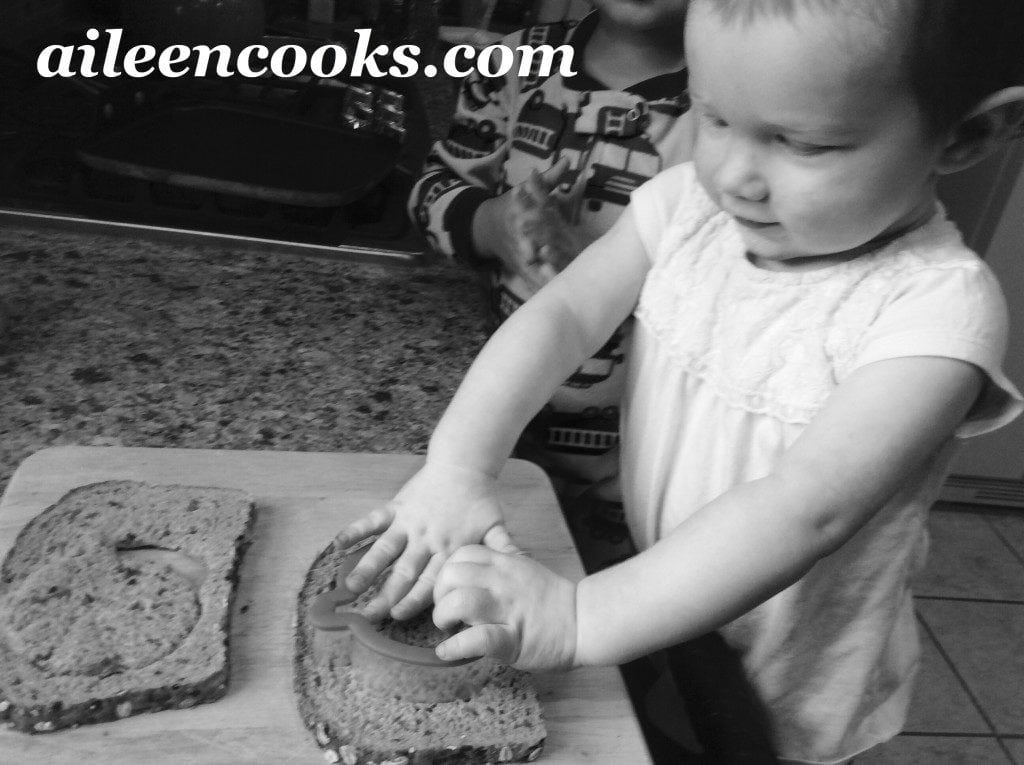 Start Small
This isn't to say that I always cook with my kids. I don't. There are many times when I make breakfast/dinner/lunch without my children's help. But, I do make time. I even schedule it most of the time. It's important to me – so I make it a priority.
Now that you're mentally prepared to cook with your kids, check out this list of recipes!
You can learn how to cook with kids and enjoy it. Just start small and go from there. Figure out what works for you – just get them involved. You are giving them a gift of your time AND the tools needed to feed themselves as adults.