How to Bring a Meal to a New Mom
How to Bring a Meal to a New Mom
I am a huge fan of giving meals as a way to show support, care, or love. I think feeding people might be my love language. It makes me happy to have a tangible way to contribute.
Having a baby is a big deal. Pregnancy and birth takes a toll on a women's body and all she really wants to do after having her baby is snuggle her baby. This is why giving a meal is so helpful. You're feeding her – she needs the fuel – and taking something off her (or her family's) plate.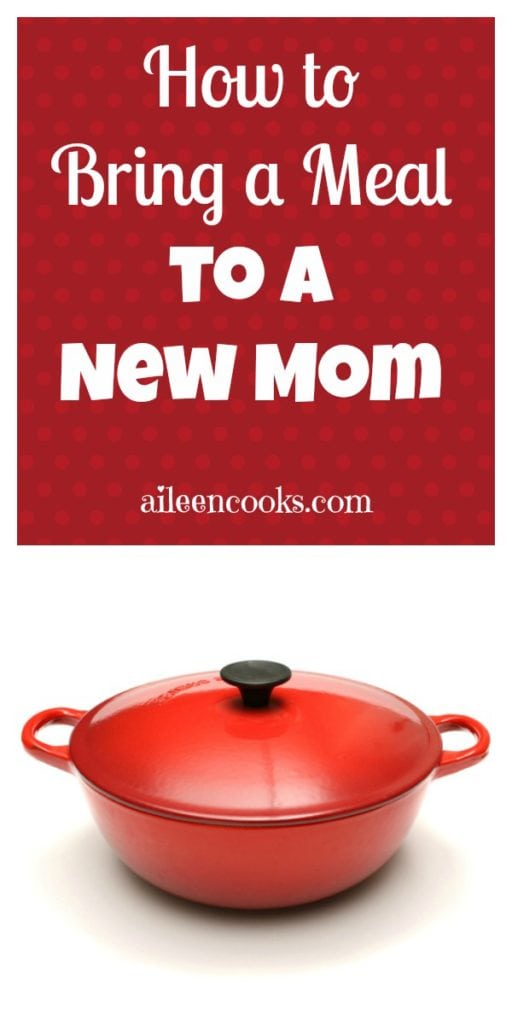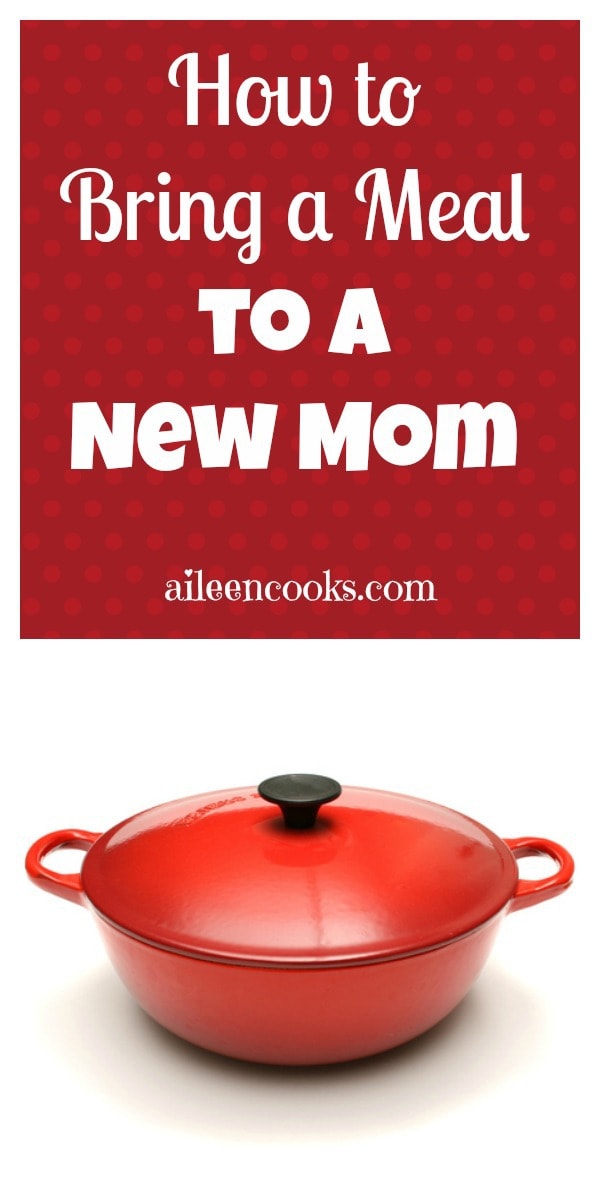 After making quite a few meals for friends and family over the last few years, I have come up with some guidelines to make bringing a meal to a new mom go smoothly:
Bring it in a box. Carry everything in a box for a quick and easy drop off. It doesn't need to be a pretty box – a diaper box or amazon prime box works just fine.
Make extra. If possible, make a big batch so your friend has enough for a few meals. Leftovers are king when there is a new baby in the house. This baked ziti makes excellent leftovers.
Bring sides or dessert. Think a bag of salad, garlic bread, chocolate chip cookies, or peanut butter cups. These items do not have to be home-made (although they certainly can be), but it will make the meal extra special for your friend.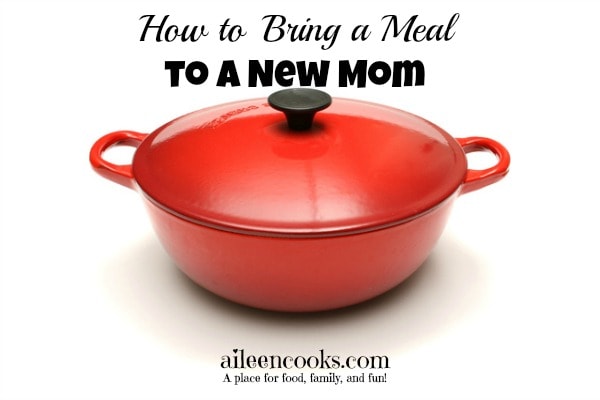 Use disposable baking dishes so she doesn't have to worry about returning anything to you.
Don't stay long. Depending on your relationship, you should really only stay between 5 and 20 minutes. Your friend is probably really tired. Unless she insists, I would drop the food off, smile at the baby, and go.
Pack snacks. New moms tend to put themselves at the bottom of the priority list. Packing easy to grab snacks for her offers an extra boost of energy and nutrients. Strawberry Banana Muffins, Trail mix, string cheese and granola bars are all great options.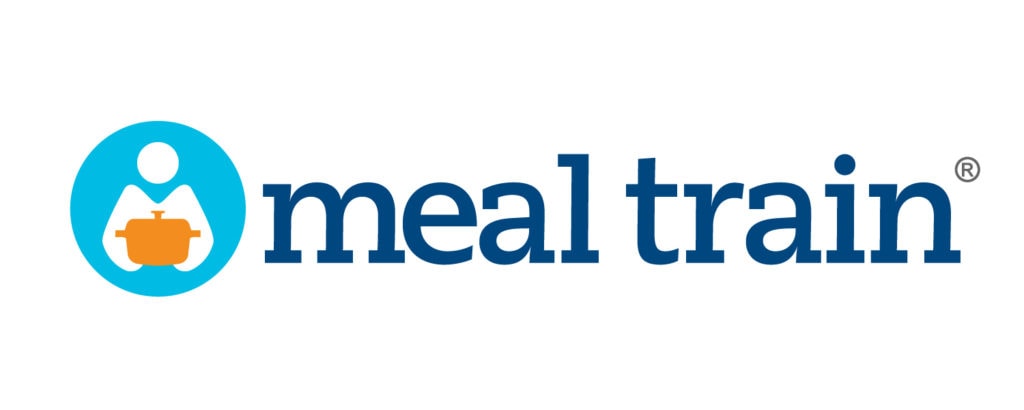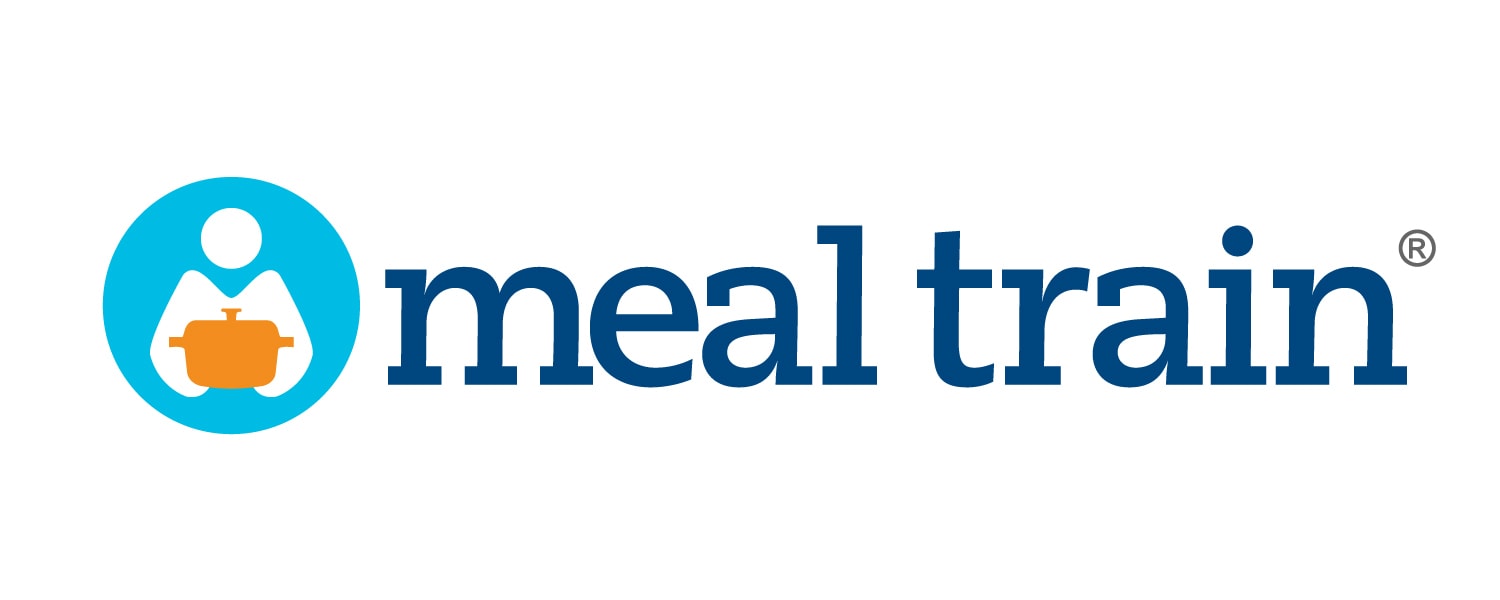 Check out Meal Train. My mom's group schedules all of our new mommy meals through this service. It's free and is a great way to schedule multiple meal deliveries.
Include paper plates and plastic cutlery. Less dishes to wash is a huge help!
What would you add to this list?
photo credit: freeimages.com