I Gave up on Homemade Laundry Detergent
I've had these great waves pushing me toward being a crunchy mom. Like any mom, I want what's best for my kids. I've gone back and forth with buying organic food, breastfed past a year, and have gone full-on, all homemade cleaning products. I've even shared a few with you: homemade swiffers and homemade grout cleaner.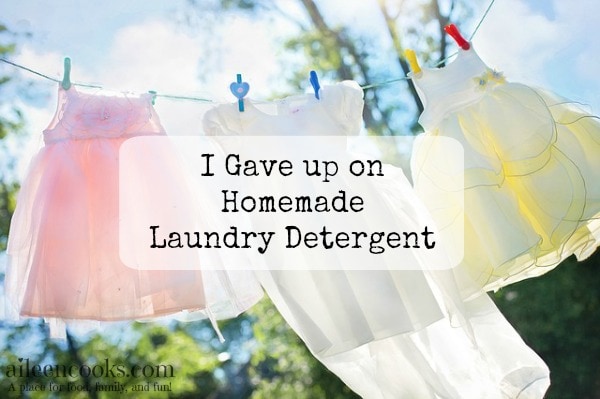 After Katie started crawling, I became hyper sensitive to the chemicals she was exposed to while crawling around on the ground. That's when I went full-on crunchy mama and invested in distilled white vinegar, giant bags of baking soda, and liquid Castile soap.
I made my own all-purpose cleaner, grout cleaner, swiffers, toilet bowl cleaner, and laundry detergent.
The problem with the homemade laundry detergent, was our clothes just weren't getting clean. They also weren't smelling clean.
[bctt tweet="The Problem with Homemade Laundry Detergent is our clothes weren't getting clean" via="no"]
The first detergent recipe I used was borax free. After a few months, I realized that just wasn't cutting it, so I gave in and bought some borax. I had high hopes for this homemade laundry detergent. I really did. I thought all of my problems would be solved. It was super cheap to make, our clothes would be clean, and my kid's sheets would no longer smell like pee.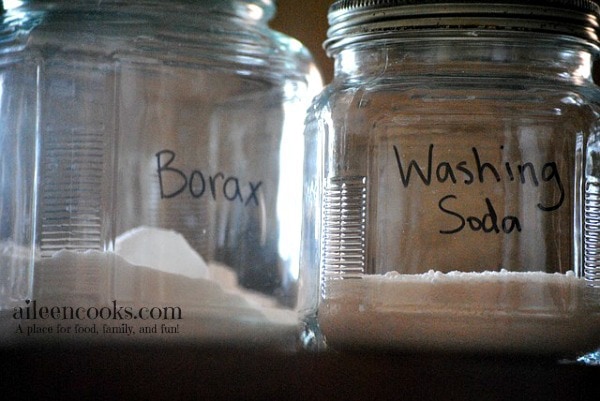 That was the case, as long as I washed everything on the highest heat possible, twice. I went along with this method for several months, drowning in laundry every day. If you have kids, you know how much laundry is produced. I just couldn't go on doing loads and loads of laundry that was only semi-clean, every day.
I finally broke down and bought some Tide. That cut my laundry time in half (or less) thanks to the express wash cycle and clothes getting clean the first time. Sadly, Tide is the complete opposite of my natural cleaning goals, so the hunt continued.
I have finally settled on Seventh Generation Natural Laundry Detergent in Lavender and Blue Eucalyptus. It works surprisingly well! Our clothes are coming out clean and fresh after the express wash and I don't find myself re-laundering to get rid of the horrible pee smell that inevitably happens to sheets when paired with little kids. (Note: this is NOT a sponsored post)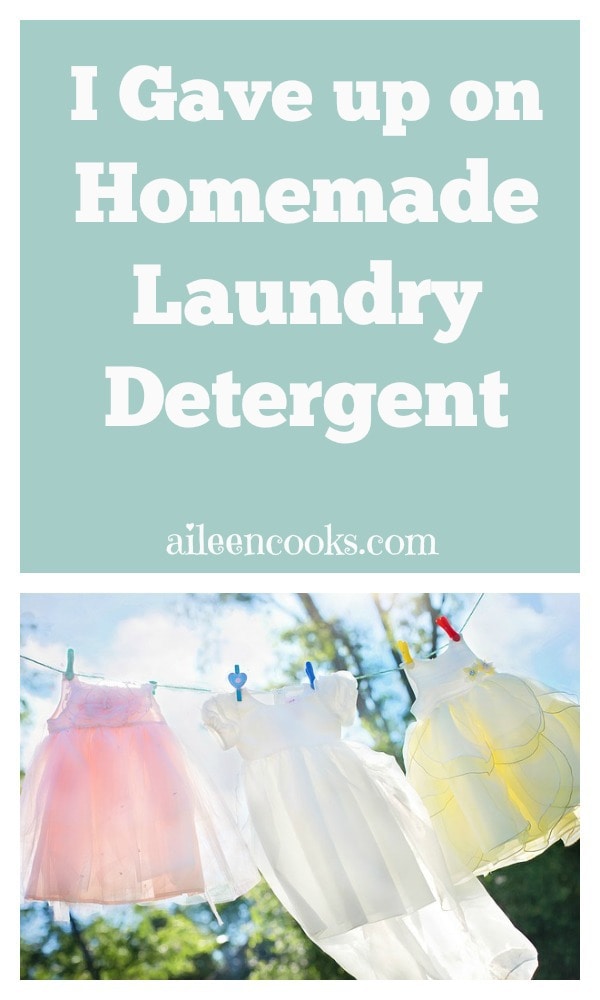 I've also started using the Seventh Generation Natural Laundry Stain Remover. It works really well, as well as any of the other non-natural stain removers we have used over the years. My daughter is a messy one and all of her clothes seem to be light colors, so we burn through a lot of stain remover just on her clothes. I can spot clean her stained clothes and only wash them once, the majority of the time.
Now, these products are not perfect for the environment or our health. The Environmental Working Group rates Seventh Generation's Laundry Detergent as a C and their Stain Remover as a D (thanks to boric acid, which was in my homemade stuff, anyway). Like I said, it's not perfect, but I will take those ratings over Tide's rating of an F any day.
There you have it, my journey to homemade detergent and back.
Where do you stand? Do you make your own detergent?
Picture Credit: Pixabay.com