Learn the best way to make instant pot pasta along with a handful of tried & true instant pot pasta recipes to get you started!
Cooking pasta in your instant pot is a total game changer. You can cook everything all in the same pot, making clean up a breeze. It also cuts your pasta cooking time in half. That's right – in half!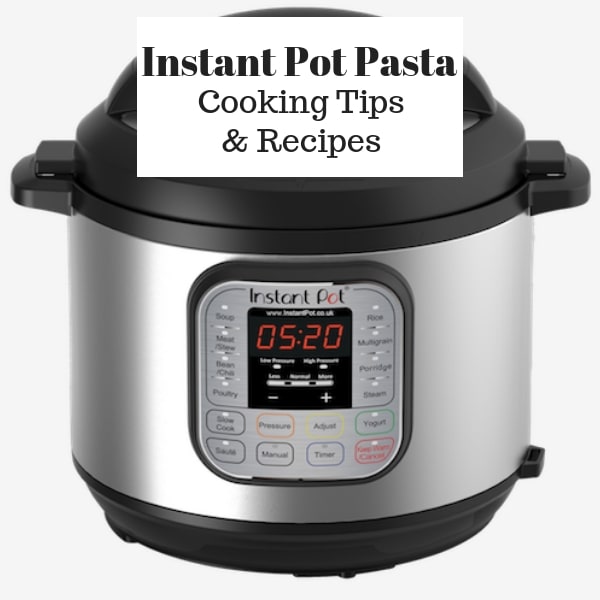 Now you might be thinking about the time it takes for your instant pot to come to pressure. That's the same time you would wait for your water to boil. Then, you only cook your pasta for less than half the time as recommended on the box. It really does save time in the kitchen!
How to cook pasta in the instant pot?
There are a few different methods for cooking pasta in the instant pot. If you are just looking for an instant pot plain pasta recipe, add 4 cups water to 1 pound of pasta and a sprinkle of salt. Cook it on high pressure for half the recommended time on the package, minus 1 minute. Do a quick release and drain the water. Easy peasy.
My guess is, you probably are not looking to just cook noodles. You want a whole meal. In one pot. In a short period of time with minimal cleanup. Yep, me too.
I've got you covered with more instant pot pasta cooking tips and recipes. Keep reading!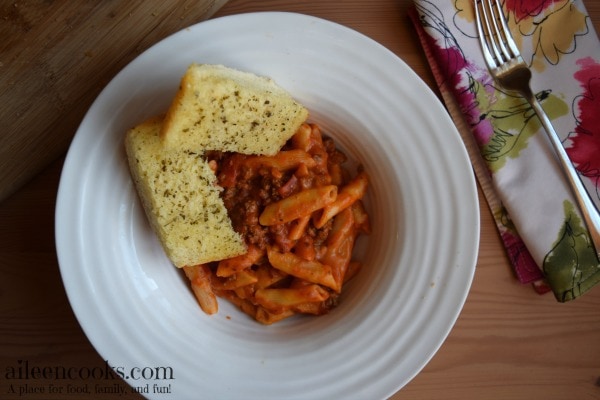 To Stir or Not to Stir
Depending on the recipe, you may be directed to cover your noodles in water and top that with your sauce ingredients. No stirring. This method helps to keep your sauce from getting too watery.
The problem is, if you don't have enough water in there with your noodles than all of the water may evaporate, giving you uncooked pasta and a BURN notice on your pot.
Other recipes advise you to stir. I prefer the stirring method because it prevents the problematic burn notice when food gets stuck to the bottom of the pot. Stirring your sauce and pasta together tends to keep enough liquid in the instant pot for it to run effectively.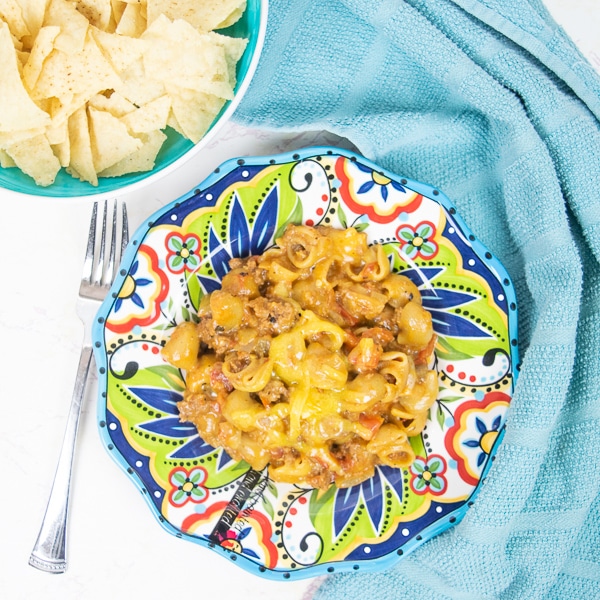 What if my instant pot pasta sauce is too watery?
If your instant pot pasta comes out with a watery sauce, the best thing you can do is turn on the saute function and bring it to a boil. Then, just let it cook down for a couple of minutes. If you are worried about your pasta getting overcooked, you could remove it and set it aside while the sauce thickens.
I have never felt the need to do that. So long as you are only cooking down the sauce for a couple of minutes, you should not have a problem.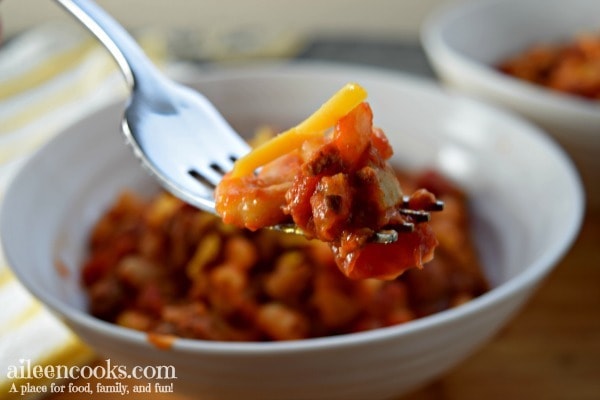 Can I cook spaghetti in my instant pot?
You may have heard after purchasing your instant pot that you cannot cook spaghetti. I avoided cooking spaghetti at first, too. I finally decided to test it out with this instant pot spaghetti and meatballs recipe and had no problem cooking spaghetti in my instant pot.
The trick is all in the release. I use a controlled quick release instead of a regular quick pressure release. Basically, I move the valve back and forth to let the steam out in small spurts.
I believe this prevents the pressure valve from getting clogged. It also helps to have a thick sauce in the instant pot with your spaghetti.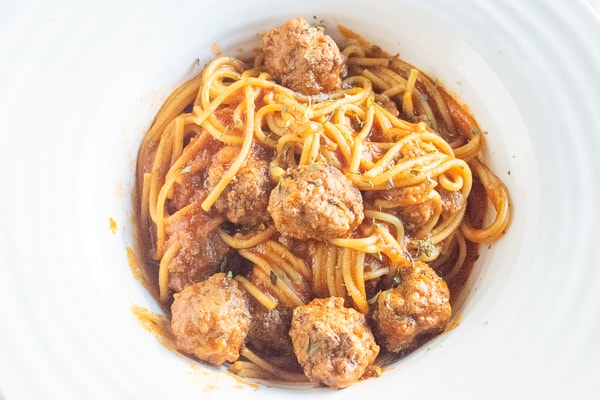 Instant Pot Pasta Recipes
Below is a collection of instant pot pasta recipes to get you started with cooking pasta in your pressure cooker. Be sure to check back as we will update this page as we learn more tips and publish new instant pot pasta recipes!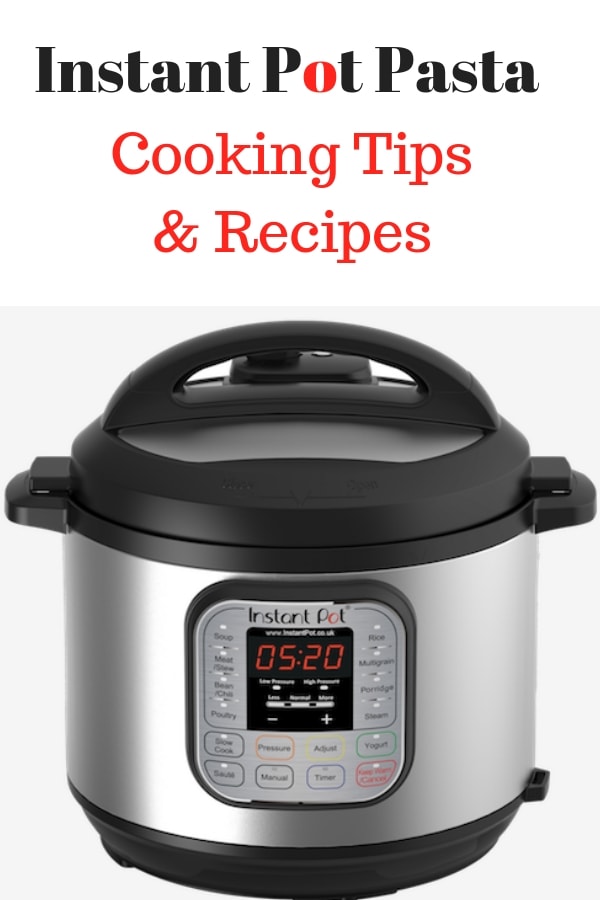 We love making instant pot pasta and hope you will, too. These tips and recipes will have you on the way to making a quick and tasty meal for your family.