An honest review of KidPik, the clothing subscription box for girls! See what was inside our preschool-aged daughter's box! We share what we loved and what we would skip next time. Thank you to KidPik for sending us this sample box to facilitate our review!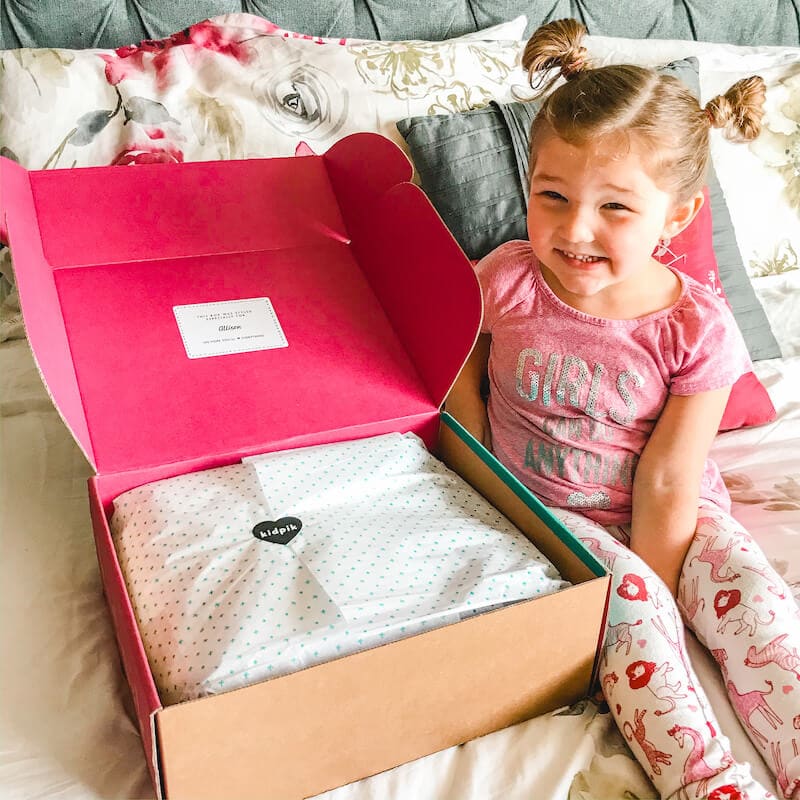 If you aren't familiar with KidPik, they are a clothing subscription box for kids. Before getting a box in the mail, you fill out a special survey with your kid to establish their likes and dislikes, favorite colors, and overall style by selecting outfits they do and don't like. You can also specify things like modest only clothing and opt out of jeans.
My preschooler has a classic style and is not as into frills and lace. She likes clothes she can play in that are fun and comfortable. If you want to see more girly looks, check out our KidPik vacation box review done by my girly-girl kindergartener.
KidPik Unboxing Video
(watch on YouTube here)
.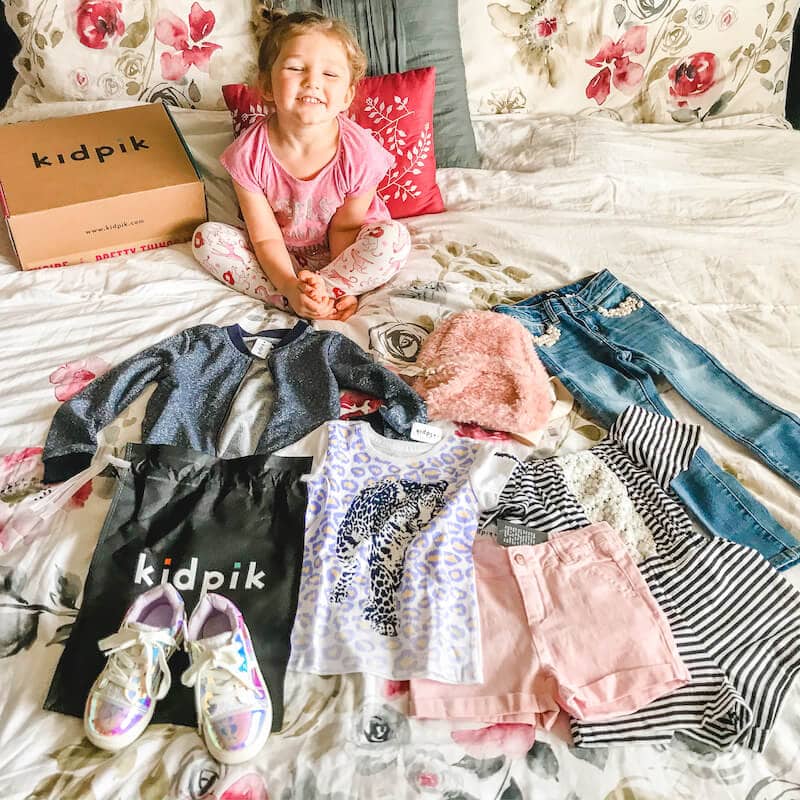 Please give our YouTube channel a like and subscribe. ❤️
KidPik Subscription Box Review
My daughter was very excited to open her subscription box. She remembered when her sister got hers in the mail last summer and was happy to have a turn!
I loved that the closed matched her personality. They were still girly – but in that classic way. Her favorite item was the fuzzy backpack. She carries it around everywhere and it is perfect for preschool. I love that it's well-made and has held up really well – even with being dragged all over the house filled with toys.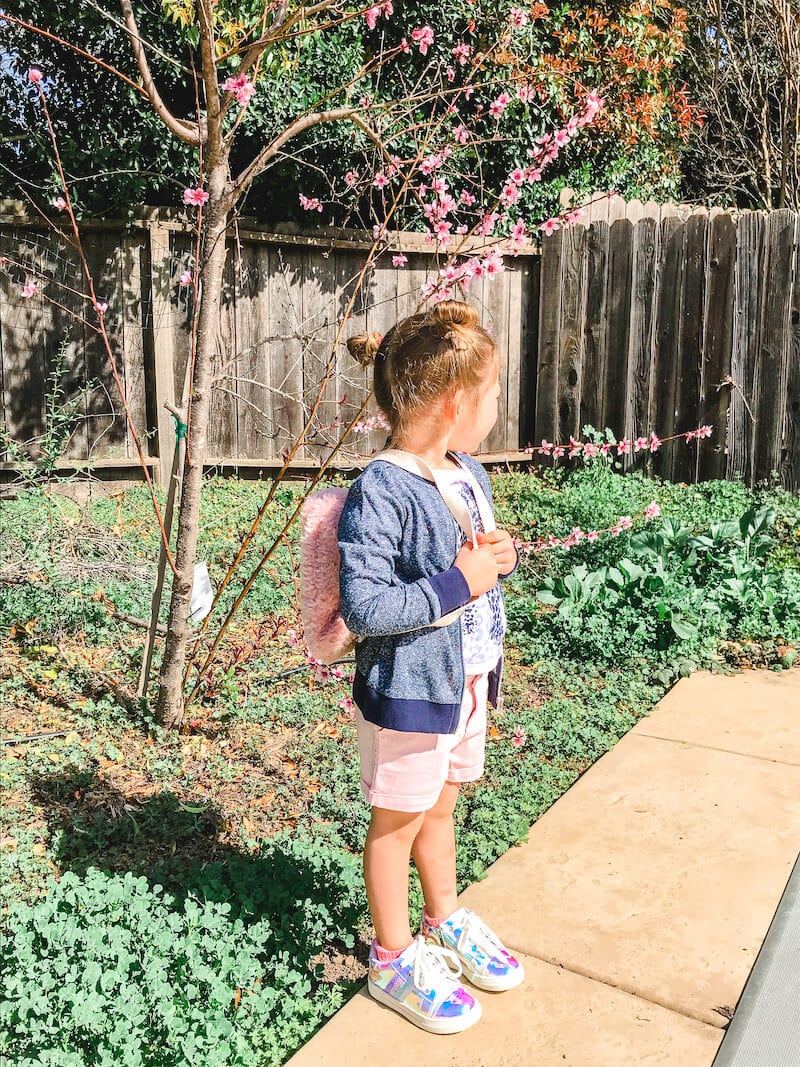 The shorts that came in the KidPik box are light pink and not too short. They are very soft and comfortable – perfect for a busy little girl. The jacket is also a favorite. It's the perfect spring staple that she wears multiple times per week.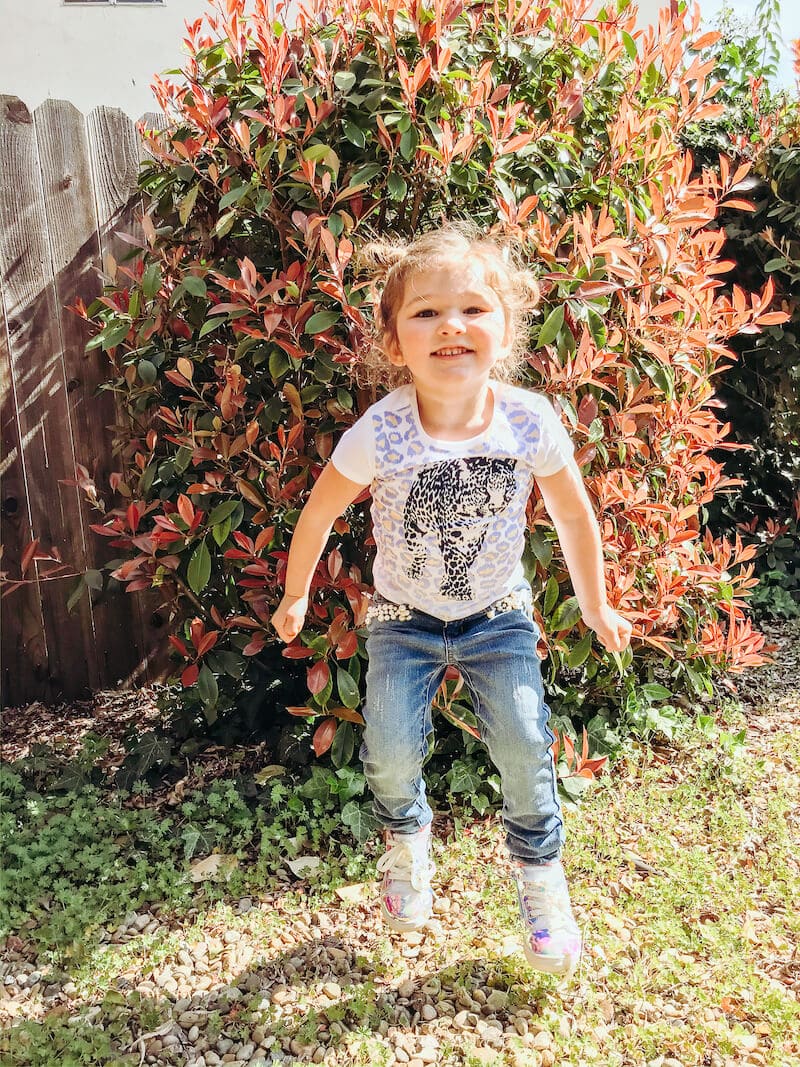 The tee was really fun and perfect for her personality. She LOVES the Zoo and asks to go almost every day, so this shirt made her very happy. The jeans were soft and comfortable and had a fun embellishment of faux pearls at the pockets. We have washed them several times and they are still good as knew. Nothing has fallen off.
Another favorite of my daughter is the shoes. Technically, they are tie shoes, but at 3.5, she hasn't mastered that skill yet. These shoes are cool because they have a zipper on the inside she just has to zip them up and down to get them on. My only compliant with the entire box is the shoes don't always stay zipped, so if we are on a long walk, we have to stop and fix them for her relatively often.
I found with my other daughter's KidPik box that her shoes didn't hold up very well, either. So, if you do order a box, you might want to skip the shoes. But that's your call. All of their shoes are really cute, they just aren't going to last for months and months if worn regularly.
Update: Allison has had these shoes for 4 months and they are still going strong! I think the other shoes we had must have been a fluke, because these shoes are total keepers. She will likely grown out of them before ruining them.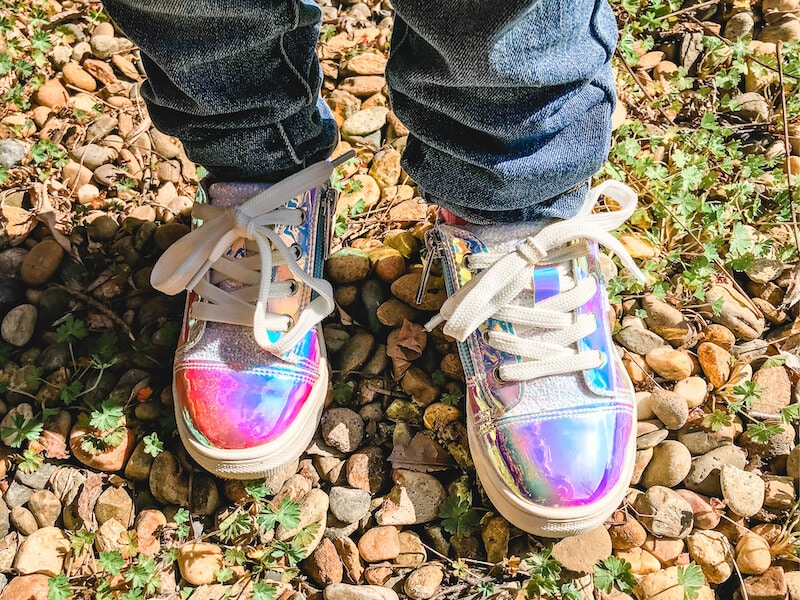 The last item that came in her box was a navy and white striped romper. She did not like it until she realized it wasn't a dress. When she realized there were built-in shorts, she couldn't wait to try it on. She isn't a huge dress girl but she will wear shorts all day. This romper was easy to put on, super soft, and has the cutest little cutout in the back.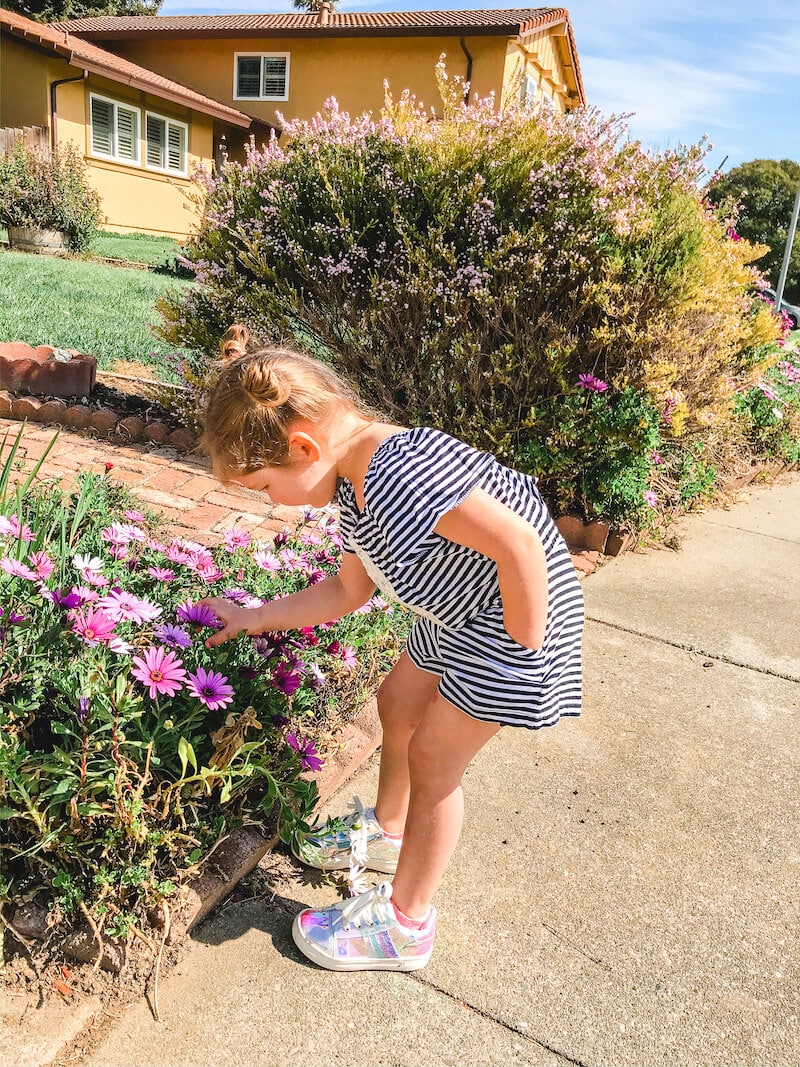 If you're interested in trying KidPik, you can try it here. This is a subscription box service that allows you to try on the clothes and send back anything you don't like. It keeps you from going in-store to shop and is a fun way to surprise your girl with new clothes!