This Kidpik Vacation Box Review is sponsored by Kidpik. We received a complimentary box to facilitate this review. All opinions are my own.
My sweet and sassy 5-year-old daughter got the Kidpik vacation box in the mail last week. Specifically, she got the Tropical Vibes box. She instantly fell in love with all of the clothes.
There really is nothing like getting a box of clothes just for you in the mail. It was a lot of fun to unbox it with her. The clothes are perfect for summer trips!
You may also like our KidPik Subscription Box Review (by this girl's little sister who has a complete different style).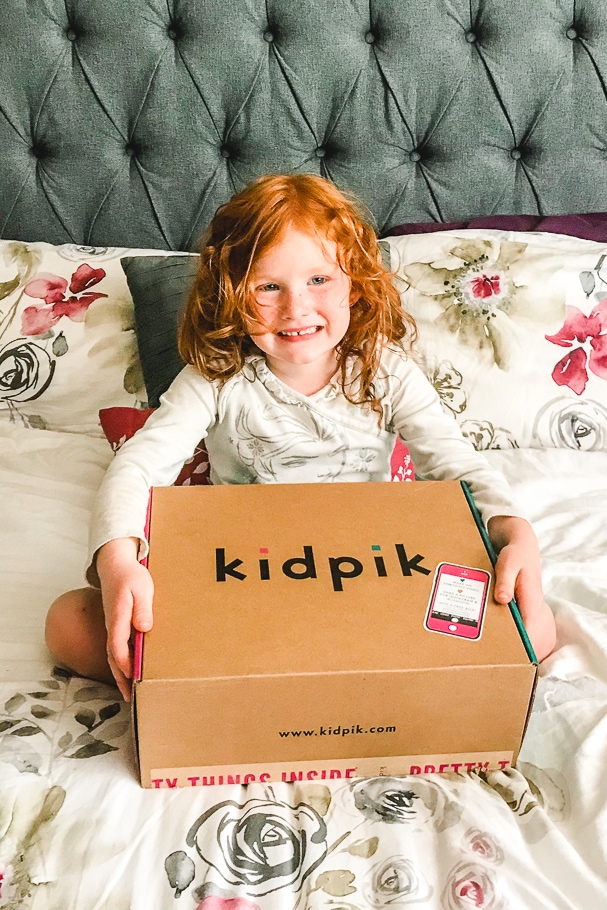 About Kidpik
If you have never heard of Kidpik, they are a clothing box that offers unique and limited edition styled high-quality kid's fashion, footwear, and accessories. They offer sizes 4-16 and shoes up to size 6. They offer the excitement of personal styling with the ever-popular unboxing experience.
Kidpik has also launched Basics by Kidpik, a collection of soft and stretchy fashion pieces for girls that come in a rainbow of colors. The pieces start at $7.50 and offer a discount when buying two of the same piece.
The box we are reviewing is part of the Vacation and Camp Box line that offers a curated box with multiple outfits. It's perfect for gifting.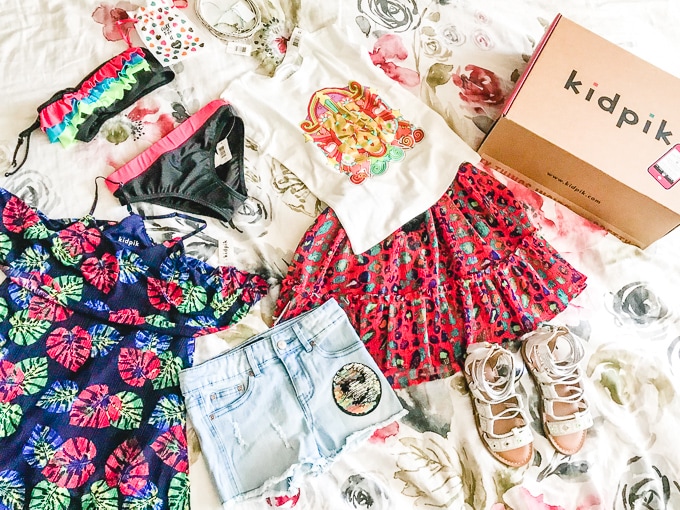 Kidpik Vacation Box Review
The clothes in the Kidpik Vacation Box are great quality with beautiful details. My daughter was gracious enough to model all of the outfits for me. 🙂
She started with the t-shirt and skirt. I love that the t-shirt coordinates with both the shorts and skirt. The tassel details on the skirt and sandals are absolutely adorable.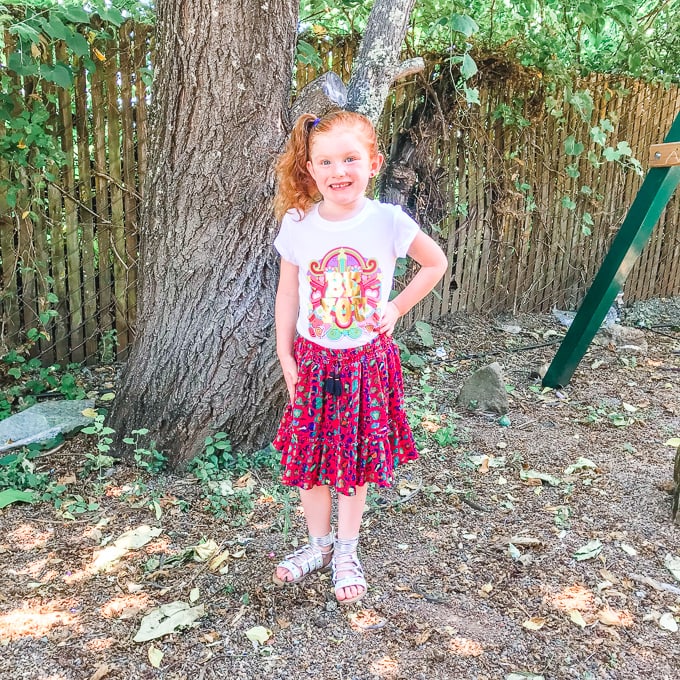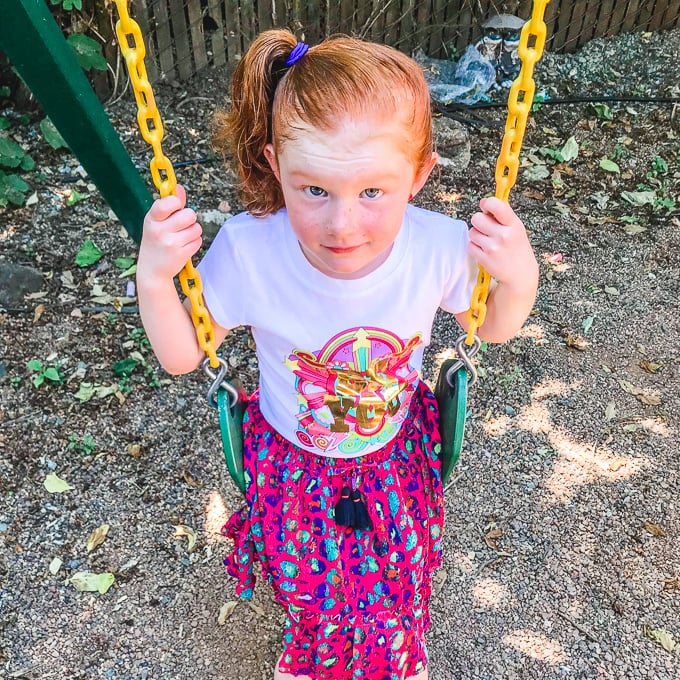 Next, she tried on the dress. It was just the right length – not too short yet not so long that she can't run around. The criss-cross straps on the back were super cute, too. The box also came with a bracelet and necklace (pictured below).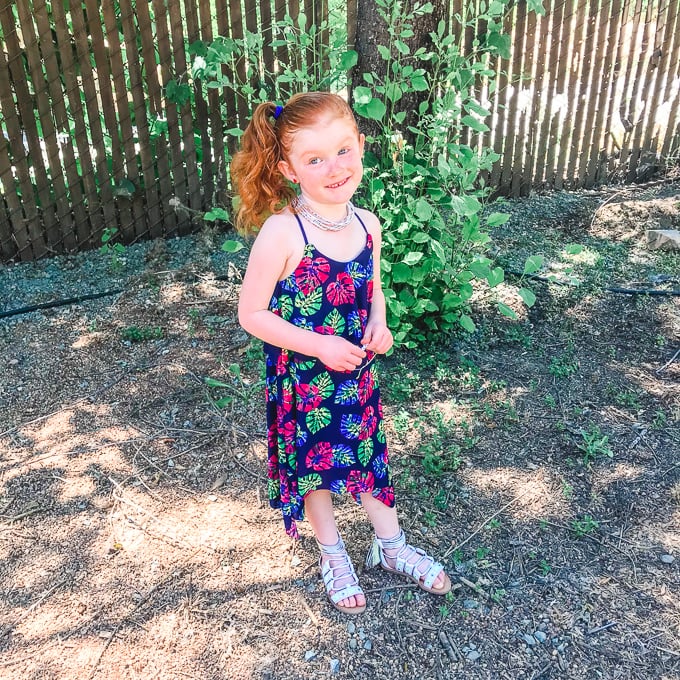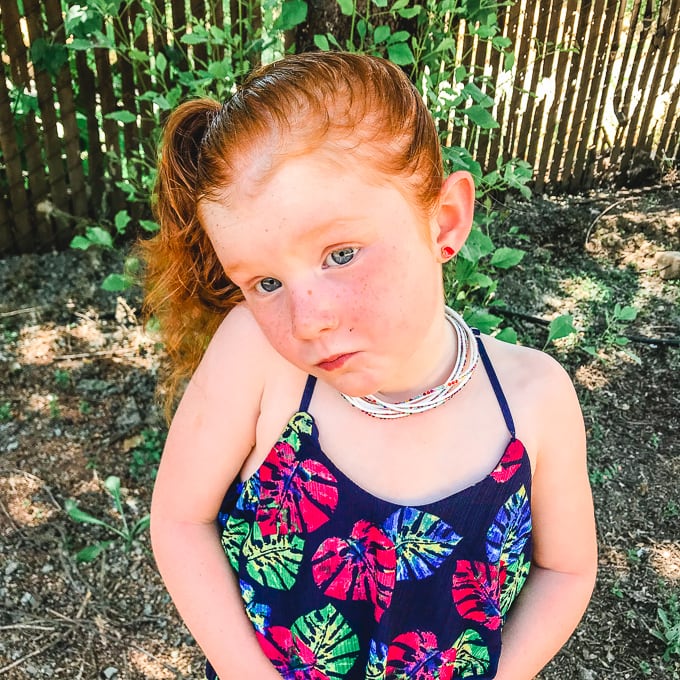 We saved her favorite for last – the swimsuit and shorts! She was most excited about these pieces – and the opportunity to go swimming.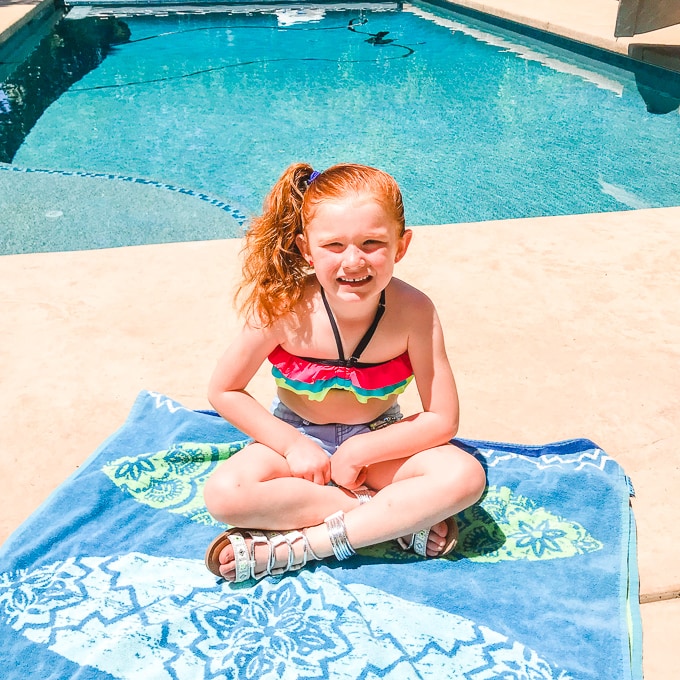 Shipping
The Kidpik vacation box shipped very quickly. We received our box within just a few days of placing our order. I was impressed with how fast it arrived. The packaging was low-fuss. The clothes were neatly wrapped in tissue paper. The jewelry was in a small cloth bag and the shoes came in a draw-string bag. Both bags can easily be reused.
If you are looking for more posts like this Kidpik vacation box review, you may like our Just 4 Kids BabbleBoxx Review and our Green Kid Crafts Review.
My daughter and I were so happy with the quality and style that arrived in her Kidpik Vacation Box. We look forward to trying more of their clothes in the future!