This post was sponsored by Ling Ling, all opinions expressed in my post are my own.
As you may have caught on social media last week, I got to go spend the evening in San Francisco at a cooking event with Ling Ling. This event was hosted by Chef Katie Chin. If you haven't heard of her, she is an Asian food expert, cookbook author, and busy mom – just like me (only the last part)! She's also a total hoot and had us laughing a lot. As you can see, Katie is full of personality.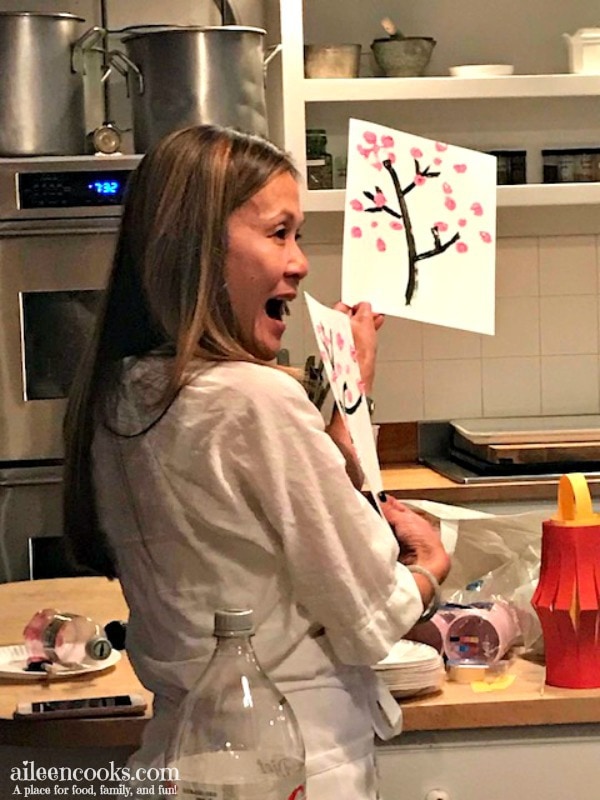 Katie shared some easy and delicious Asian recipes perfect for Chinese New Year. We were broken into teams and my team was responsible for these amazing Kabobs.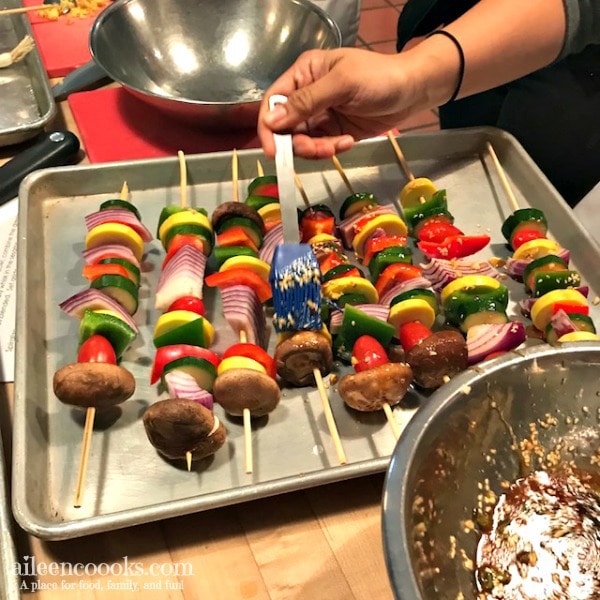 The recipes we made paired perfectly with Ling Ling's Fried Rice, Noodles, and Pot Stickers. Everything Ling Ling makes is delicious. I grew up eating their pot stickers and always have a bag on hand for quick lunches or dinners. If you haven't tried them before – add it to your list! They come in chicken and pork and both flavors are paired with yummy vegetables.
The Fried Rice is amazing. They are restaurant quality flavors from China and Japan, yet take just a few minutes to heat up. I recommend you try them in Yakitori Chicken or Chinese Style Vegetable.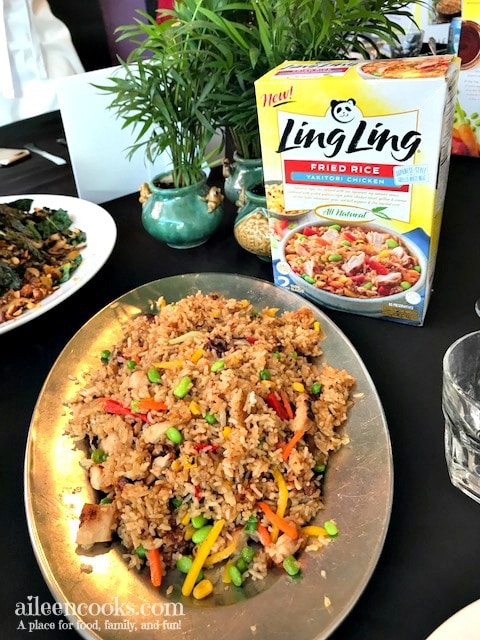 Now, let me tell you about the noodles. They were so good and they disappeared lightning fast! They are authentic Asian style noodles that come in two flavors – Drunken Noodles and Yakisoba Noodles. All of us around the table couldn't get enough of them (and we ate them all). Stay tuned: I'll be sharing a recipe pairing with them in the next couple of weeks. 🙂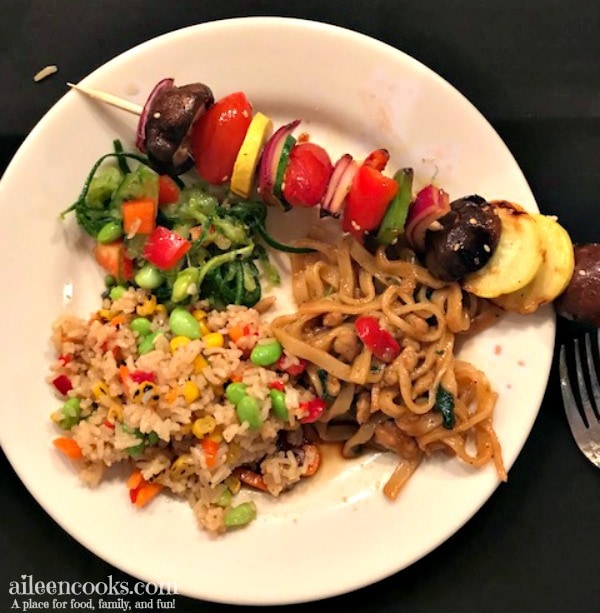 Another really fun thing we did at this event was Chinese New Year inspired crafting! We made these adorable lanterns and even got to put glitter on them. Isn't everything better with glitter? I think so. The best thing? The glitter mess didn't end up at my house. Ha!
Seriously though, this was such a fun and easy project. I plan to do it with my kids. I may even share it here if I have a chance to take some step-by-step photos amidst the chaos. No promises though. Crafting with three kids is no joke. I'll just leave you with the picture of the finished product for now.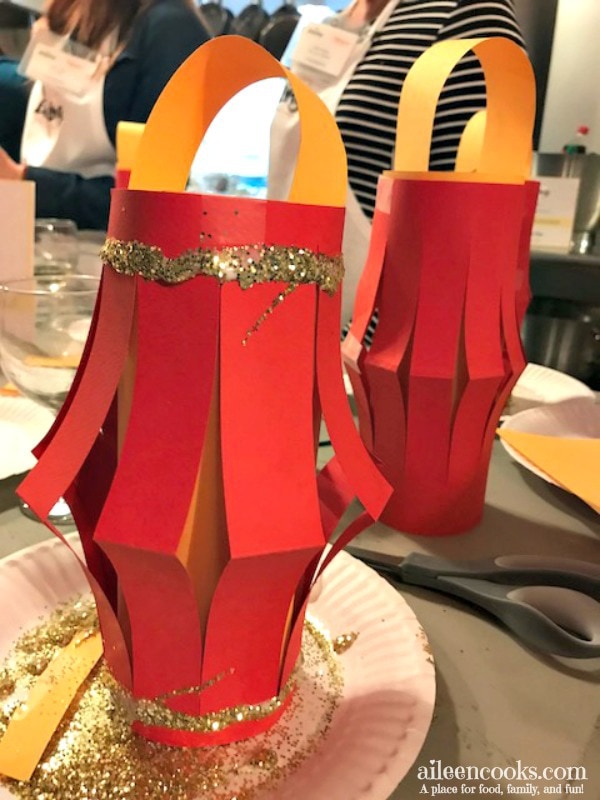 I had so much fun at this event and feel so lucky to have the opportunity to partner with Ling Ling. I truly love all of their products and feel honored to get to partner with them again, learn from an awesome chef, and get to meet other local food bloggers.