Are you looking for a sugar-free multivitamin option for your kids? Keep reading to see if Little DaVinci® Mighty Vite's might be the right choice for your family. Disclosure: I received this product for free from Moms Meet (momsmeet.com) to use and post my honest opinions. Compensation for this post was provided and this page may contain affiliate links. All opinions are my own.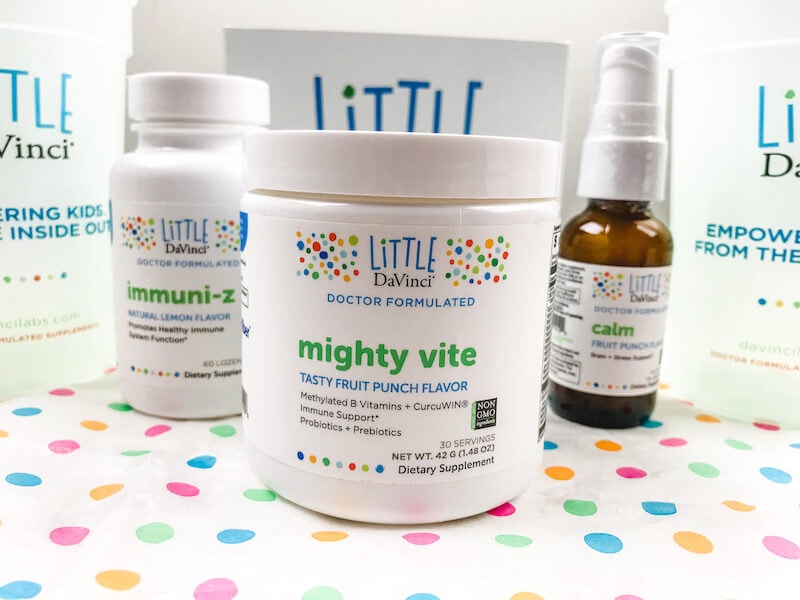 Sugar-Free Multitvitamin for Kids
We had the opportunity to try out the Little DaVinci Mighty Vite with our kids, ages 5 and 7. I like that this powdered vitamin supplement was sugar-free as many vitamins for kids have lots of sugar added to them. It is a children's multivitamin unlike any other that addresses immune support, digestion support, and inflammation support. Learn more about health claims here: davincilabs.com/pediatrics.
What to mix it with?
This vitamin supplement is in a ready to eat powdered formula. It does have a light flavor and can be just mixed with water. If your kids aren't a fan of the flavor, you can mix it into a smoothie, yogurt, or applesauce. You can really mix it into anything your kids regularly enjoy eating.
I found serving it in smoothie form was the best way to get my kids to consistently take their vitamins. It mixes right in and doesn't effect the flavor of the smoothie. Some smoothie recipes we love are Peach Pineapple Smoothie, Blueberry Kale Protein Smoothie, and Orange Spinach Smoothie.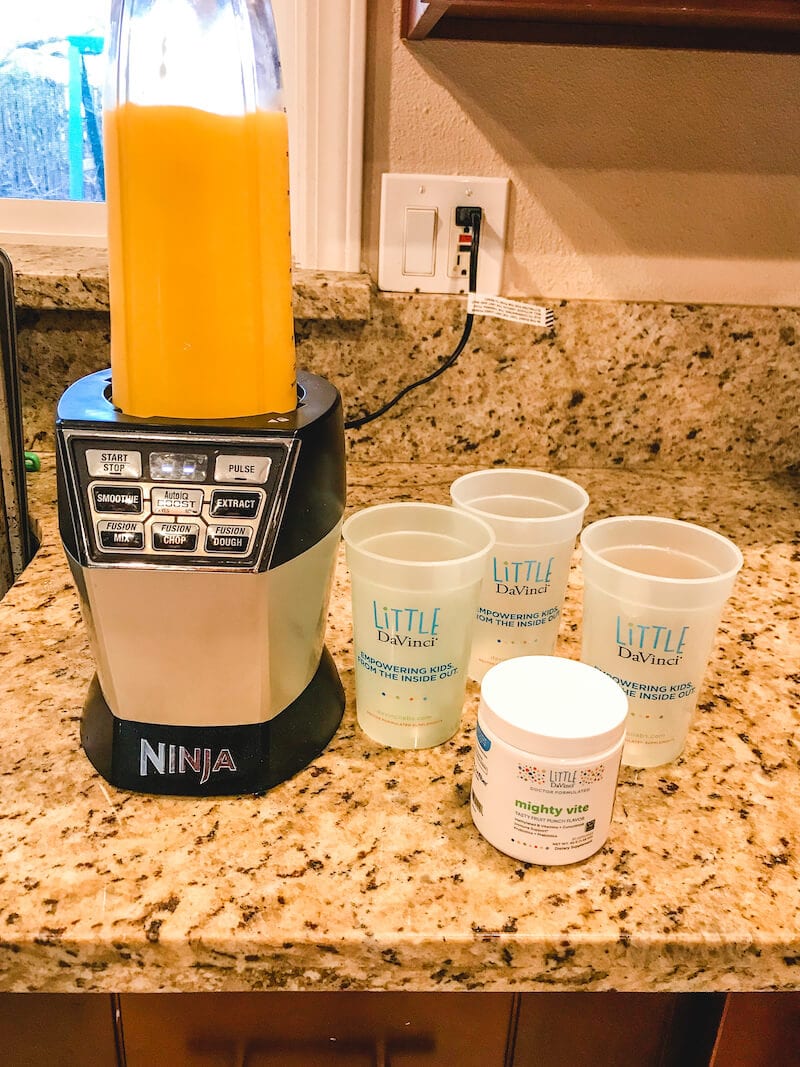 You may also like: Benefits of Probiotics for Kids
Why do we like Little DaVinci Might Vite?
Overall, we really like this sugar free children's vitamin. Here is why we liked it:
No sugar added formula
Powder form makes it easy to mix it into other foods
Easy to use scoop
Available online, so I don't have to hunt it down in-store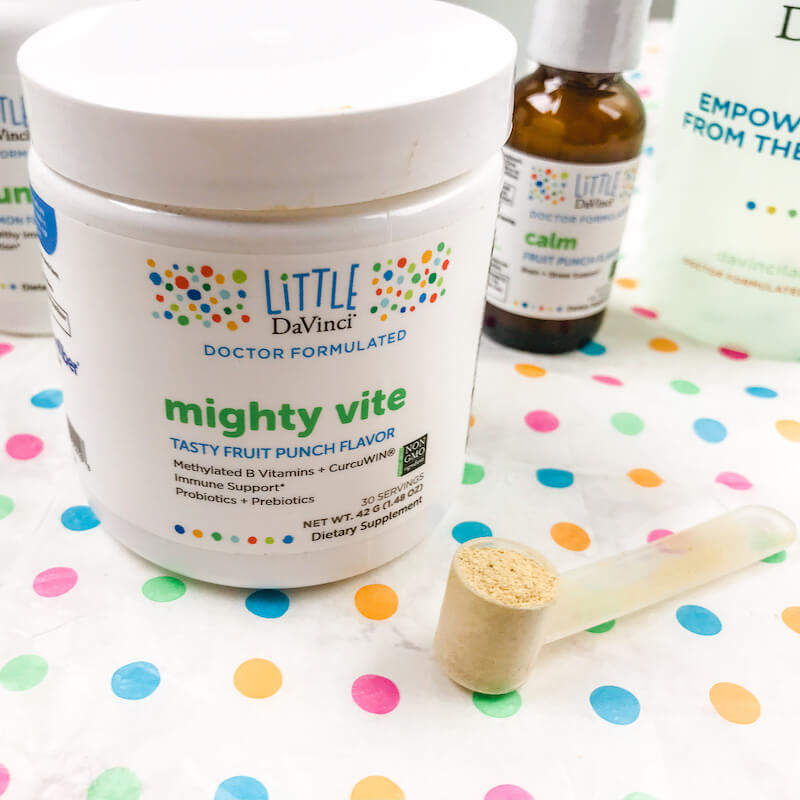 Little DaVinci Coupon Code
Save 20% on any purchase on Little DaVinci®'s website at momsmeet.link/davincishop with the promo code MOMBLOG. Offer ends June 3, 2020.