Little Duckies Kid's Bathroom Reveal
I started revamping our guest bathroom into a kid's bathroom when I got pregnant with my first-born, 4 years ago.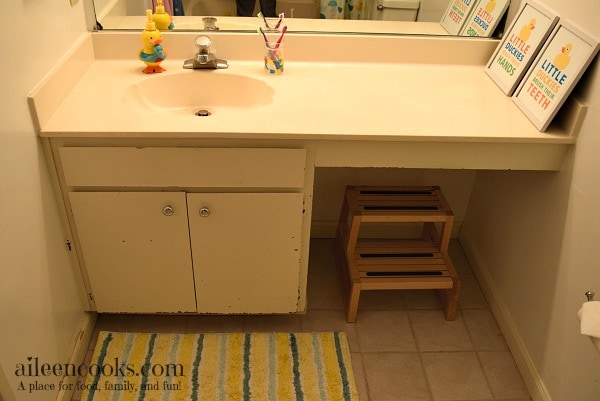 The bathroom was boring and a little gross. The paint on the wall was blue-green and pealing. The bathroom had sat unused and empty since we moved into the house. After all, it was just the two of us in a 4 bedroom, 2.5 bathroom house. Our families lived close, so we never had guests staying over.  We didn't have a need for that bathroom until I got pregnant.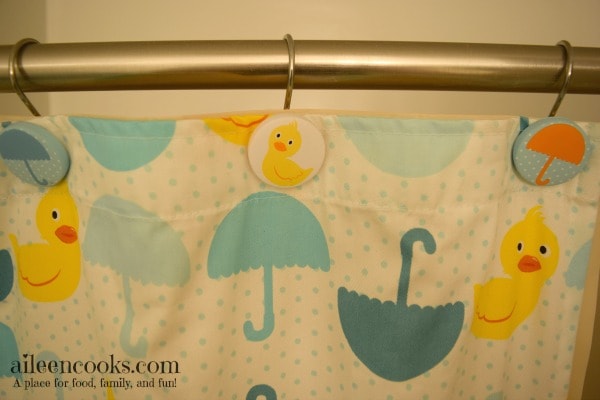 Just like the nursery, I stressed over the theme, colors, decor – everything! I wanted something gender neutral and fun for our kid's bathroom. I finally decided on a duck theme when I discovered a duck shower curtain that I just couldn't live without. The colors were blue and yellow – one of my favorite shades of blue. The curtain has ducks, polka dots, and cute little umbrellas with scalloped edges. I was even able to find matching hooks with ducks on them. So cute!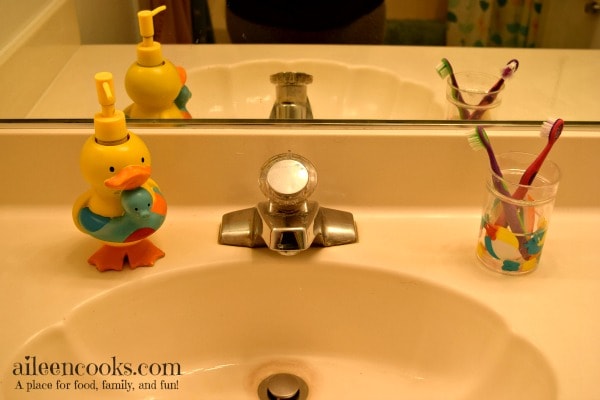 From there, everything else fell into place. I purchased the bath mat and garbage pail from the same line and the soap dispenser and tumbler from a similar line. We also repainted the bathroom white and changed the toilet seat.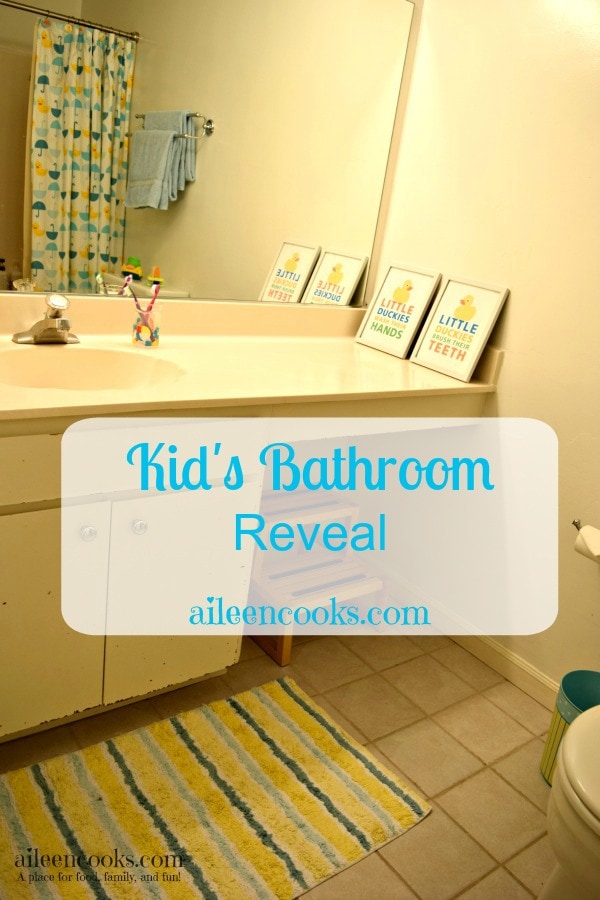 I decided to go a different route for towels and found a set that matches the shade of blue that I loved. I also mounted command hooks to the back of the door to hang hooded towels. As you can see, I now have two kids. Sometimes these projects take a long time to finish!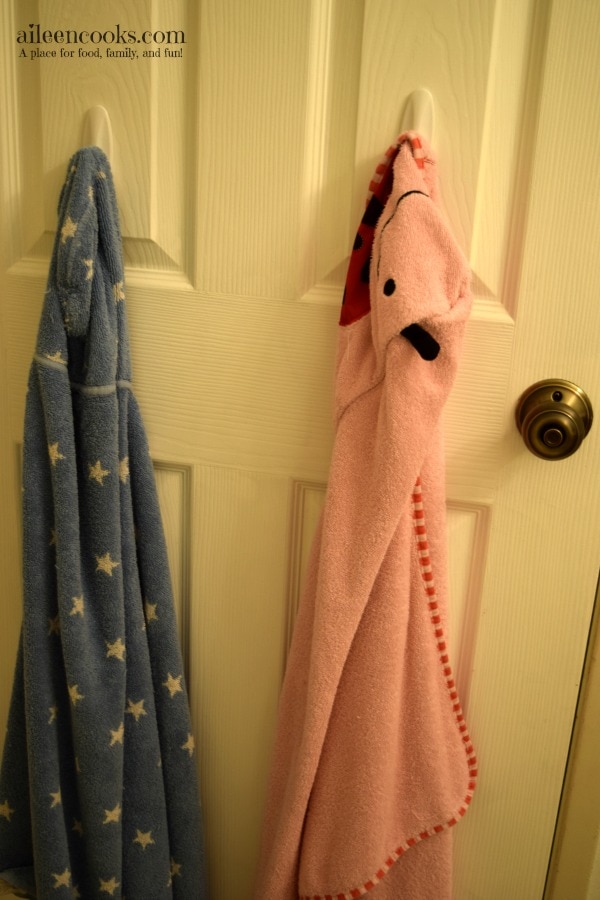 I used bath toys to add a little extra fun to the bathroom decor.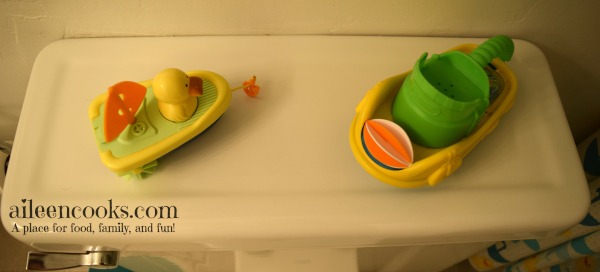 The final touches on this bathroom came with the adorable little duckies prints from Hop Skip Jump Paper on Etsy.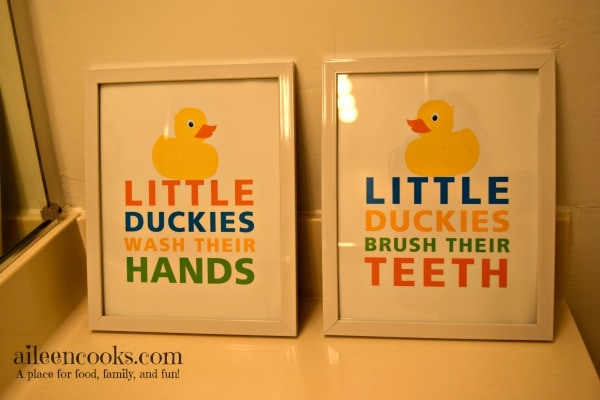 Do you have a kid's bathroom? How did you decorate it?