Well, it's been an interesting week in our household. William came down with hand-foot-and-mouth. Which, if you have ever experienced this, means my kid feels perfectly fine but we are on lock down until it clears up. A 3 year old (and 1 year old) locked in the house for several days, bursting with energy, has been a challenge. I think we may spend the entire day at the park once our quarantine ends.
We have tried to make the best of it. The kids have been helping me in the kitchen a lot. They helped bake cookies and made mini pizzas (post coming soon). William has surprised me by how independent he has become. He made the mini pizzas almost entirely by himself (I helped with the toaster oven) and I have caught him in the act of cleaning up two spills by himself this week. These are big steps for my little guy. It's bittersweet to watch him grow, but at least I still have Katie to baby. 🙂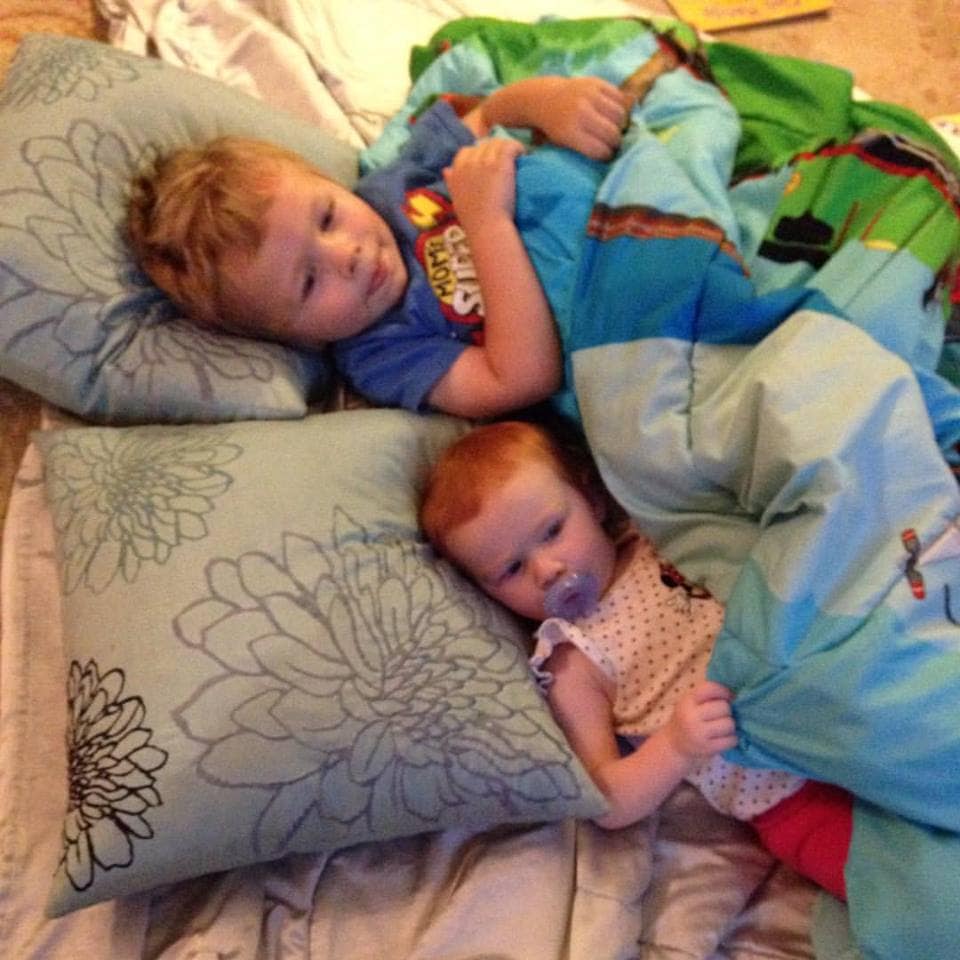 I have also had some exciting things happen in my blogger life these past 7 days. I had two guest posts published! This is a big deal for me, because they were published on two blogger's sites whom I highly respect and admire: Money Saving Mom and The Humbled Homemaker.
I also launched my Etsy Shop this week. It's still getting off the ground, but I have high hopes.
Favorite Things This Week
These Cinnamon Sugar Cutout Cookies from Bake at 350. Boy were they good! We ended up skipping the icing and didn't miss it at all! If you are looking for a change from your regular sugar cookies, I highly recommend trying this recipe.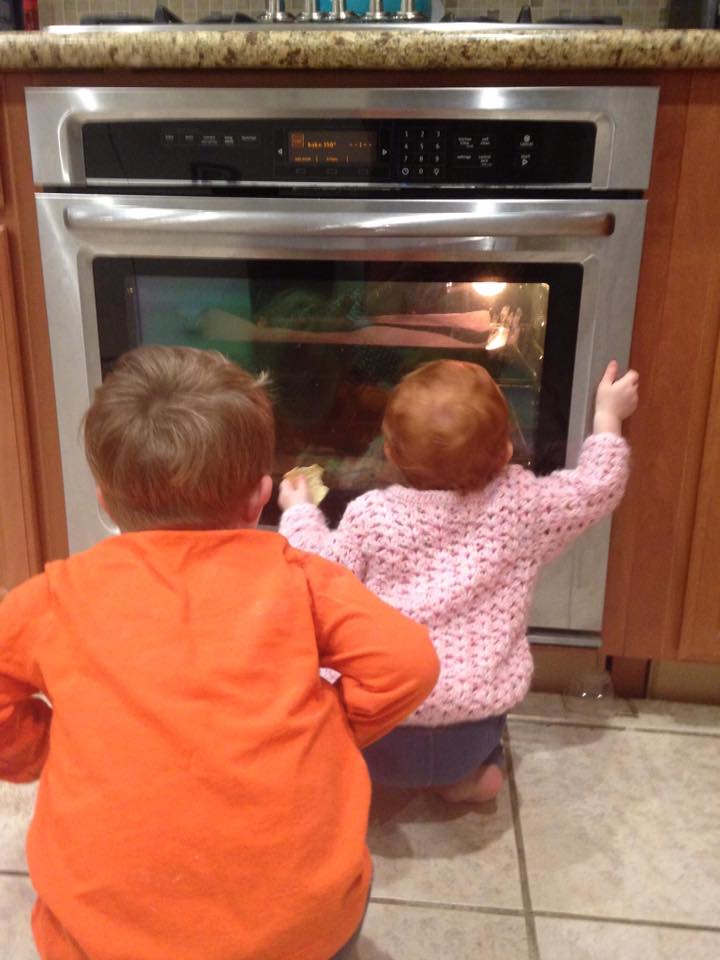 If you still have ordered Christmas Cards, I highly recommend ordering them from Walgreens. I managed to get 40 5×7 glossy photo cards for $23 after tax. I used the coupon code holidaycrd50 – it should still work. My cards were ready the same day and I am very happy with the quality. They also offer two-sided card stock photo cards for a little more money.
Also, shout out to the women working at Walgreens photo! She helped me for 30 minutes as we searched for my order, re-ordered my order, still couldn't find it, and called corporate, before realizing it was Under My Maiden Name. Ooops! She was super nice about it, even though I could tell she had already had a long day. There are angels among us. She had the opportunity to make my already rough week worse and she handled the situation with grace.
This review on Children's Book Subscription Boxes from Here Wee Read. We ended up ordering a Koala Krate (affiliate link) for William, but I want to order one of these book boxes for Katie in the future. If you are looking for a non-toy gift for a child, this may be a good option for you!
Sunglasses from SmartBuyGlasses. I got some adorable sunglasses from SmartBuyGlasses recently and absolutely love them! They sell so many brands of in-style eyewear for great prices! They offer free shipping, 100 day returns, and a best price guarantee. Make sure you try their Lens Scanner App, too!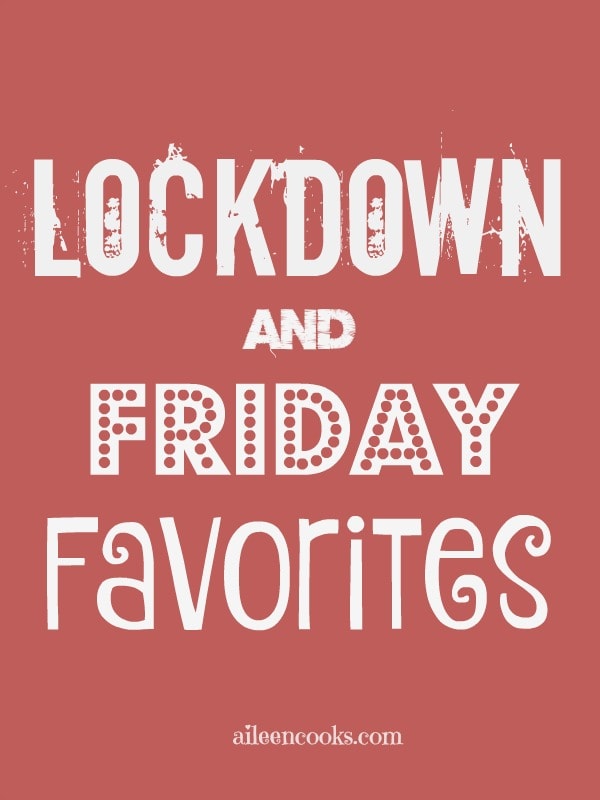 Favorite Reads
Parenting a Strong Willed Child: When the Routine Changes by The Educator's Spin On It
Amanda makes some really great tips about keeping your routine in during the hustle and bustle of the holidays. Even if you don't have a "strong-willed child", this post may be helpful for you. I know both of my kids thrive on routine and it is something we plan on keeping in during the holidays, even if it means we have to say "no" to some holiday activities.
You're Doing a Good Job by Toni Hammer on Huffpost Parents
A friend posted this on Facebook this week and I had to share. This is the encouragement I needed this week! I'm starting to tear up just thinking about it. It's that good.
In Case You Missed Them, Posts From Aileen Cooks This Week
7 Stocking Stuffer Ideas for Preschoolers
Baby It's Cold Outside Free Printable + Announcement
How to Make Italian Breadcrumbs
If You Want to Connect on Social Media
You can find me on Facebook, Instagram, Pinterest, and Twitter. I would love to connect with you!