Kontu Blocks are magnetic STEM blocks made of wood! They have hidden magnets inside, which makes them a favorite for kids ages 3 to 8! This post is a full review of Kontu STEM Blocks from a mom of kids ages 3, 6, and 8. We were sent a complimentary set of Kontu blocks to facilitate this review.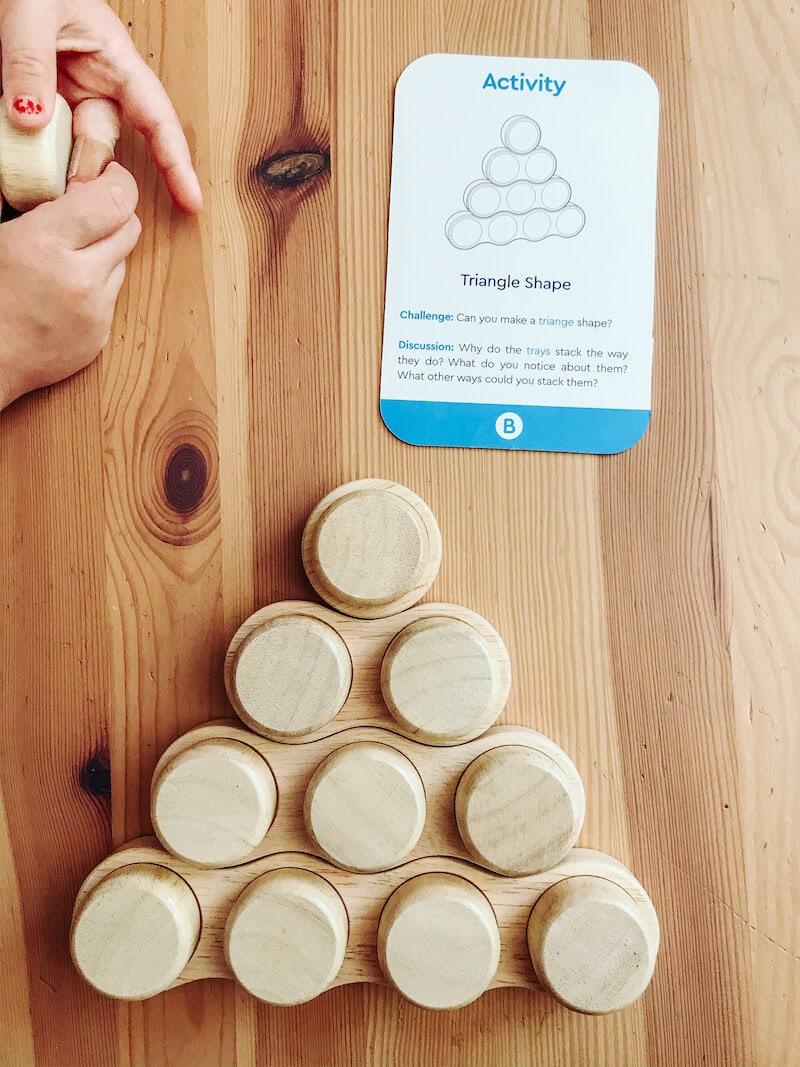 ABOUT KONTU
Kontu® STEM Blocks are magnetic wooden blocks that engage children in STEM concepts, especially early mathematics. The blocks and included activities promote the development of numeracy and math-positivity in early childhood. Discover all three award winning kits at KontuKids.com.
The handsome wooden blocks are made in Thailand from sustainable rubber tree wood and securely embedded rare-earth magnets. Easy to grasp with even small hands, these STEM Blocks help develop fine motor skills and allow toddlers to understand how structures fit together. Retailers have been impressed.
They were also awarded the Parents' Choice Gold Award!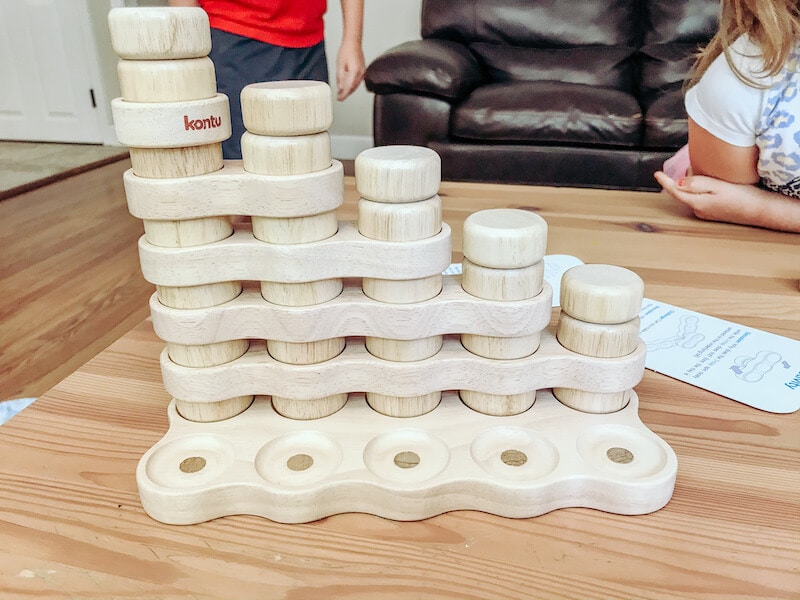 Kontu Magnetic STEM Blocks Review
I opened up the box of Kontu blocks with my 3 year old daughter and 8 year old son. We have other magnetic STEM blocks but these are SO different!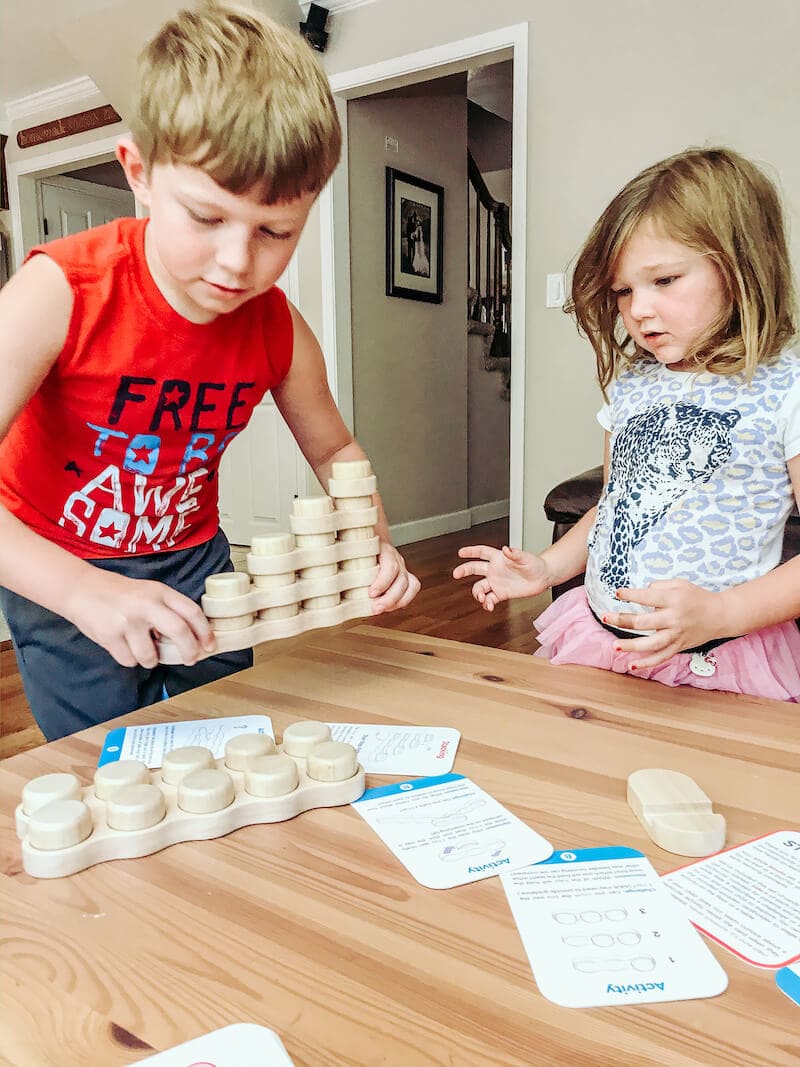 Not only do they come with the round magnetic blocks, but they come with different sized magnetic trays to hold the blocks.
The two pieces together account for lots of different creative building! My kids started by stacking the blocks as high as they would go and then they experimented with building simple structures.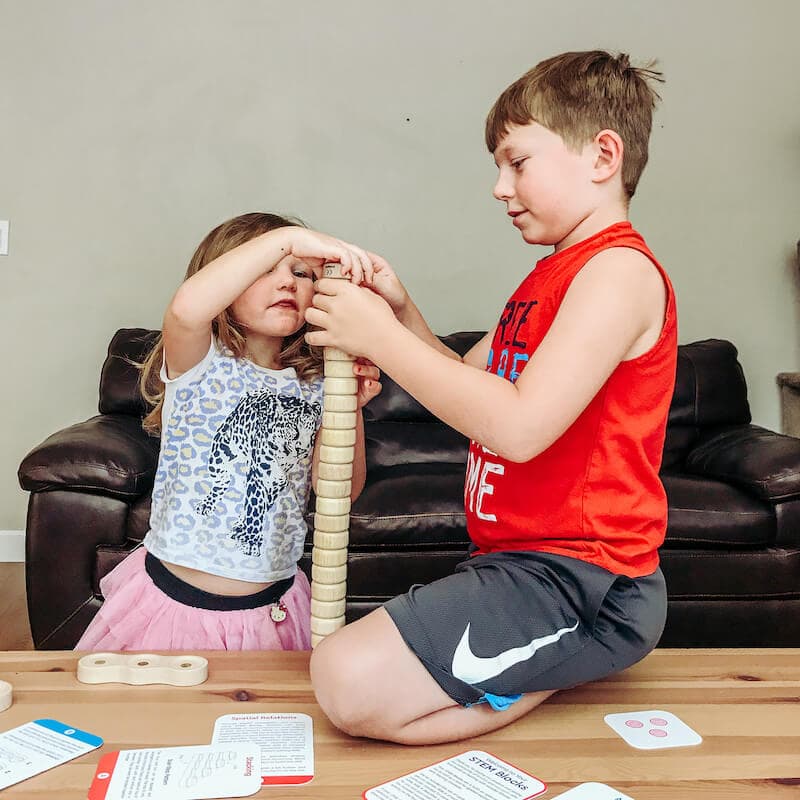 You may also like:
Making it Educational with Magnetic Blocks
If you're looking to make the Kontu wooden STEM blocks a little more educational, you can utilize the included cards. One set of cards gives ideas with easy visual directions on structures to build while the backside expands on ways parents can ask questions and teach their children about magnetism, weight, counterbalance, joints & hinges, and more.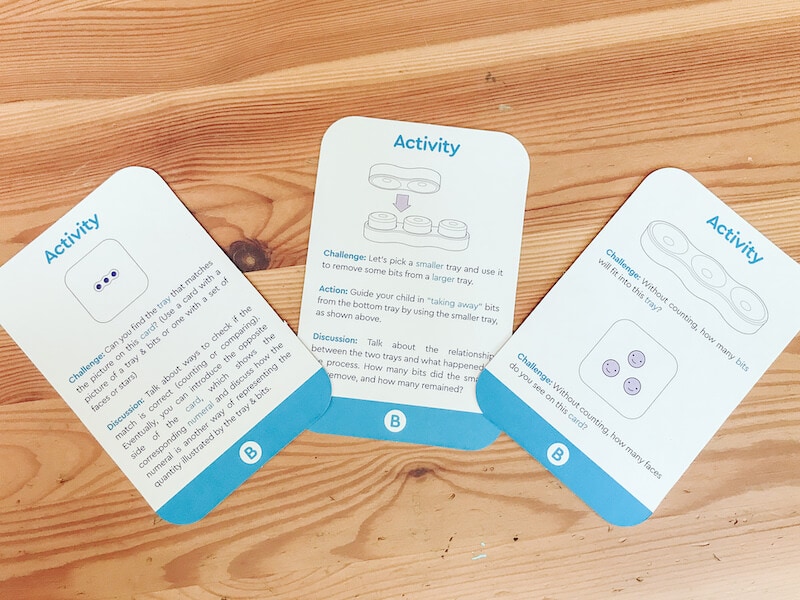 The second set of cards is all about early mathematic concepts. The cards show numbers in several different ways – so they work with various age groups. Kids can divide up the blocks and practicing adding and subtracting in a tactile – hands-on way. Thee blocks are great for visual and kinesthetic learners!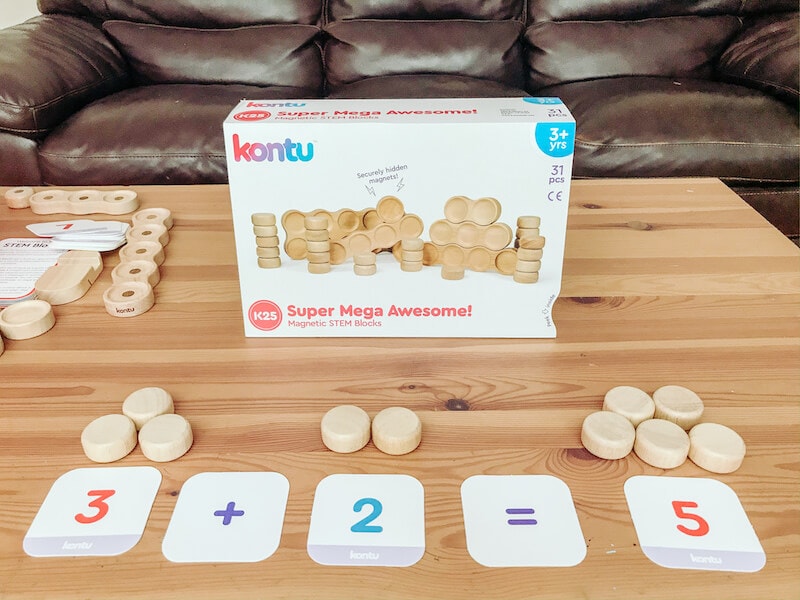 What do we think about Kontu wooden blocks?
These blocks are high quality wooden blocks. I LOVE that they have magnets inside of them! My kids really enjoyed playing with them and I know they will be a staple in our household as we homeschool next year.
The price tag on these blocks are on the higher side (when compared with non-magnetic wooden blocks). However, they are made with quality wood and the addition of the magnetics makes it worth the price. They would make a great investment in your household – especially if you are looking for fun ways for your kids to learn STEM concepts.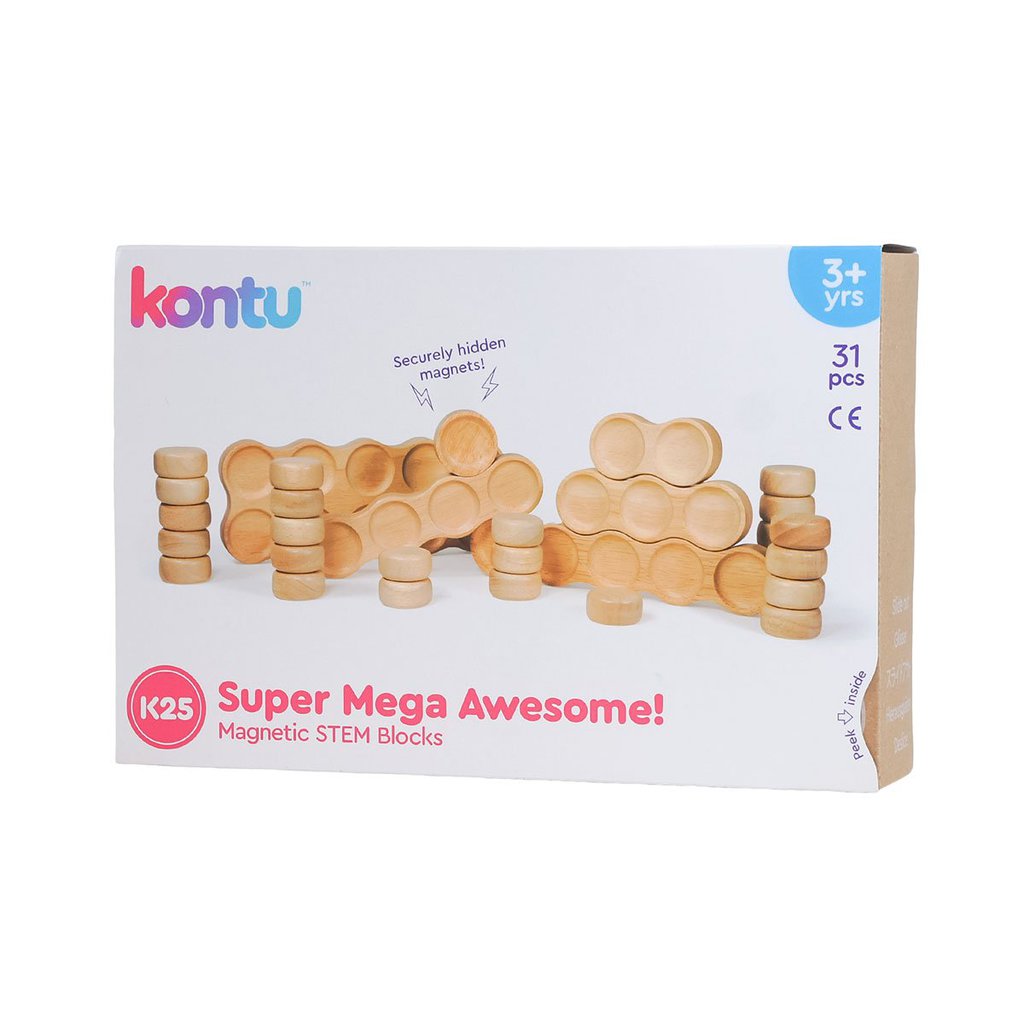 Where to buy Kontu Blocks?
You can purchase Kontu STEM blocks on their website, KontuKids.com. They also sell them at a handful of other smaller retailers, you can find the full list here. We will keep an eye out and will update the post if they start selling through larger retailers. There website is very easy to use, so I recommend just hoping over and buying them there if you re interested. 🙂
I also recommend you follow them on Instagram as they have been sharing some fun ways to use their wooden blocks. If you aren't already, you can follow me, too.
Pin This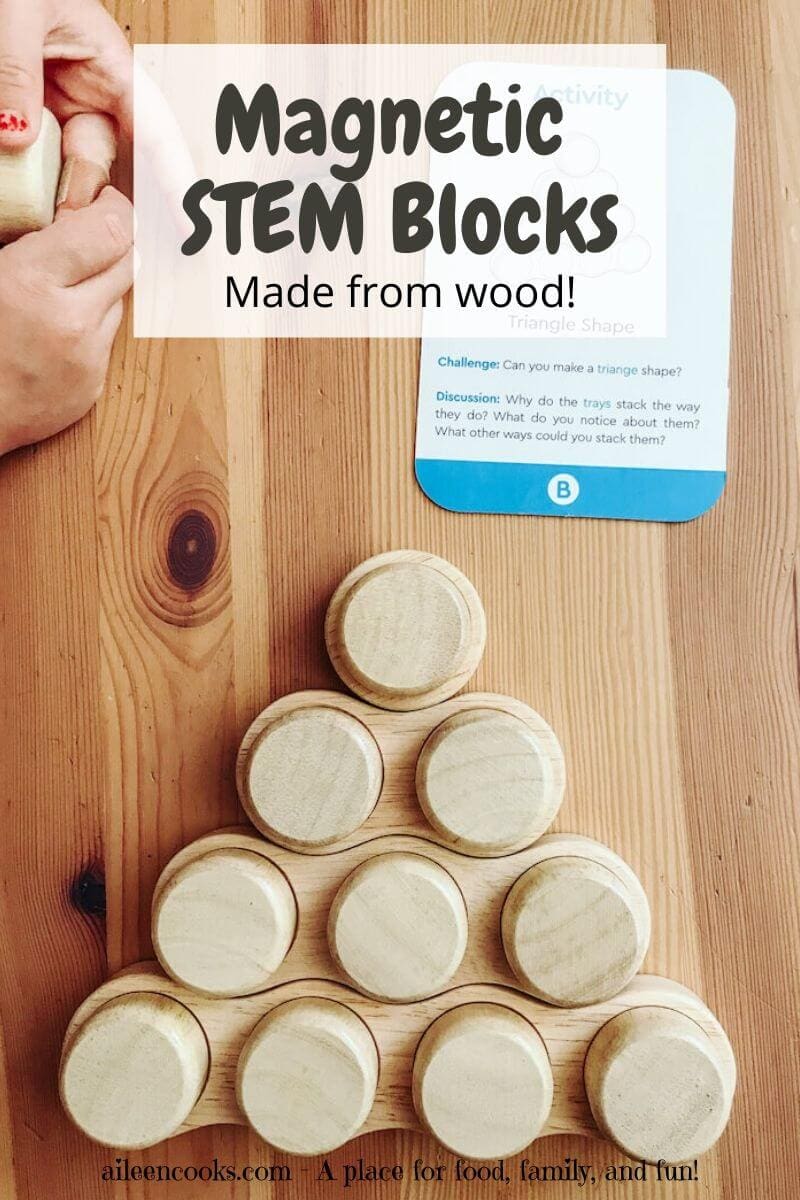 Overall, we loved Kontu STEM blocks and recommend them to families looking for more STEM toys for their kids.