Are you looking for thoughtful items to gift a new mama and her baby? Maybe you're looking to get something for yourself, baby, or older sibling? Keep reading for gift ideas for the new mama in your life! Thank you to BabbleBoxx for sponsoring this post!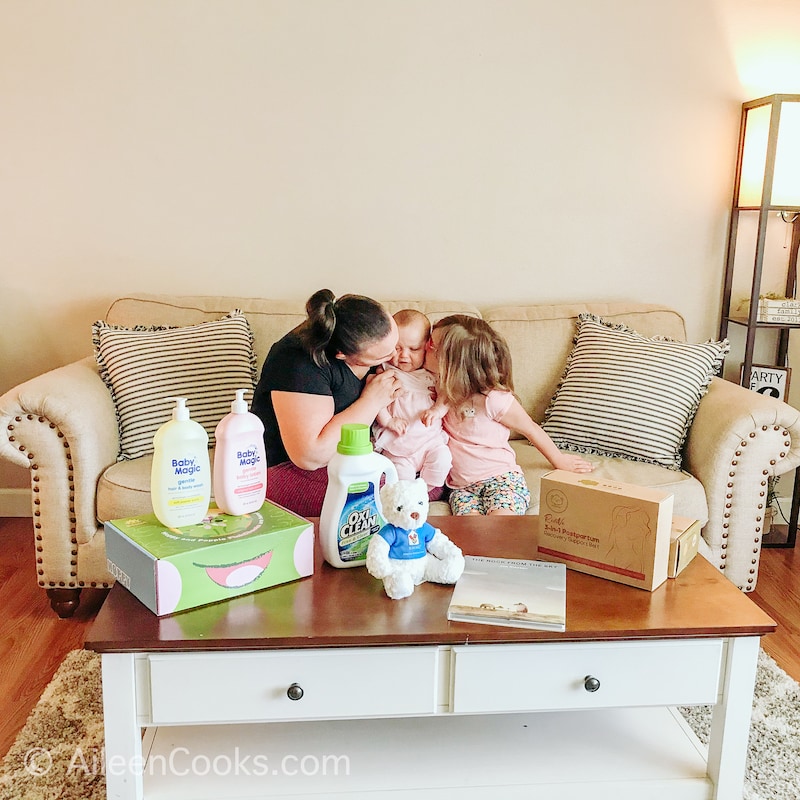 In case you're new around her, I'm Aileen. I am a mama to four kiddos – including a baby girl born last November. My other kiddos are an 8 year old boy, 6 year old girl, and new big sister – age 4!
Today, I'm taking some time to highlight some brands who make great products that would make great gifts for yourself or a new mom in your life!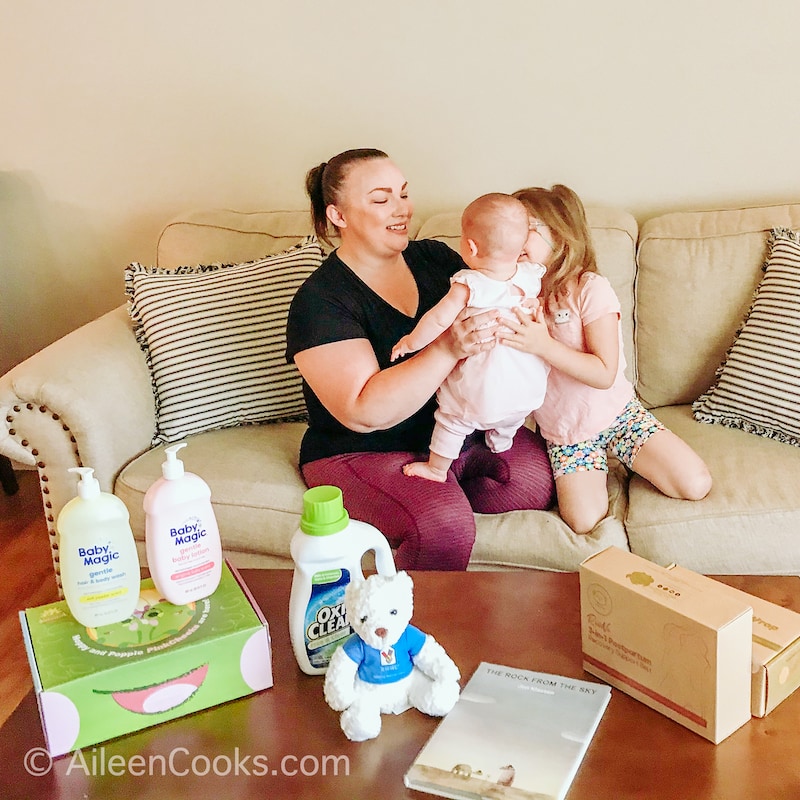 Ronald McDonald House Charities®
First up: Ronald McDonald House Charities (RMHC). Now, they are not technically a "gift" but oh-so important! Did you know that RMHC is a non-profit with chapters in 62 countries and regions around the world and provides more than 2.6 million overnight stays per year.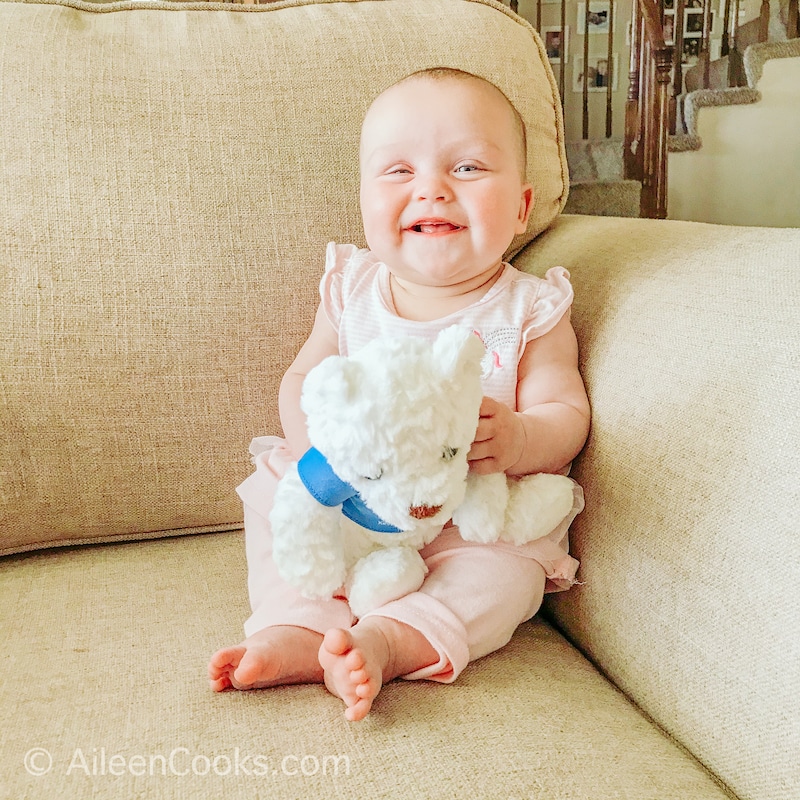 Ronald McDonald House Charities has three core programs:
Ronald McDonald House – a program dedicated to providing temporary lodging, support, and resources for families who travel far from home for their child's medical care. I actually visited our local Ronald McDonald House a couple of years ago with my middle daughter. See my full blog post and pictures here.
Ronald McDonald Family Room – this program provides a private space for families inside the hospital.
Ronald McDonald Care Mobile – a program focused on bringing medical, dental, and health care resources to underserved communities.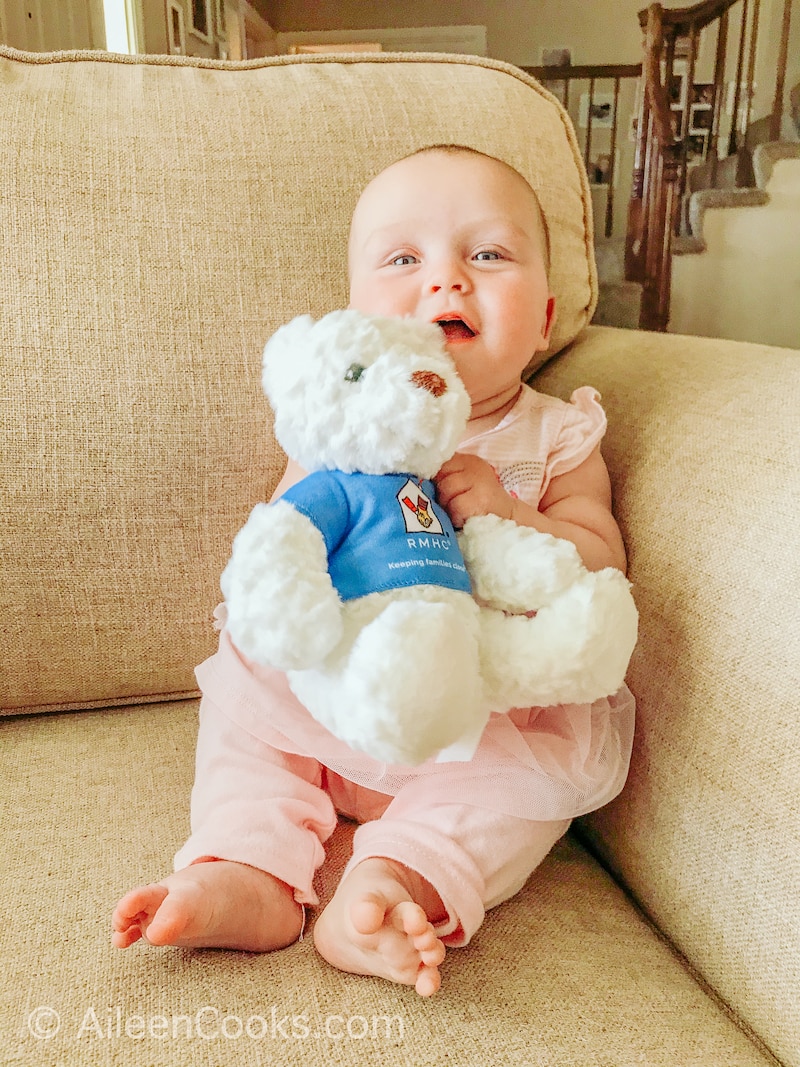 If you are looking for a way to gift a new mom something meaningful, consider making a donation to Ronald McDonald House Charities in their honor. Donate here.
Baby Magic® Gentle Baby Lotion and Gentle Hair and Body Wash
If you're looking for a simple gift for mom and baby that you know they will use – Baby Magic is it! I have been using Baby Magic with my newest baby since birth and absolutely love it.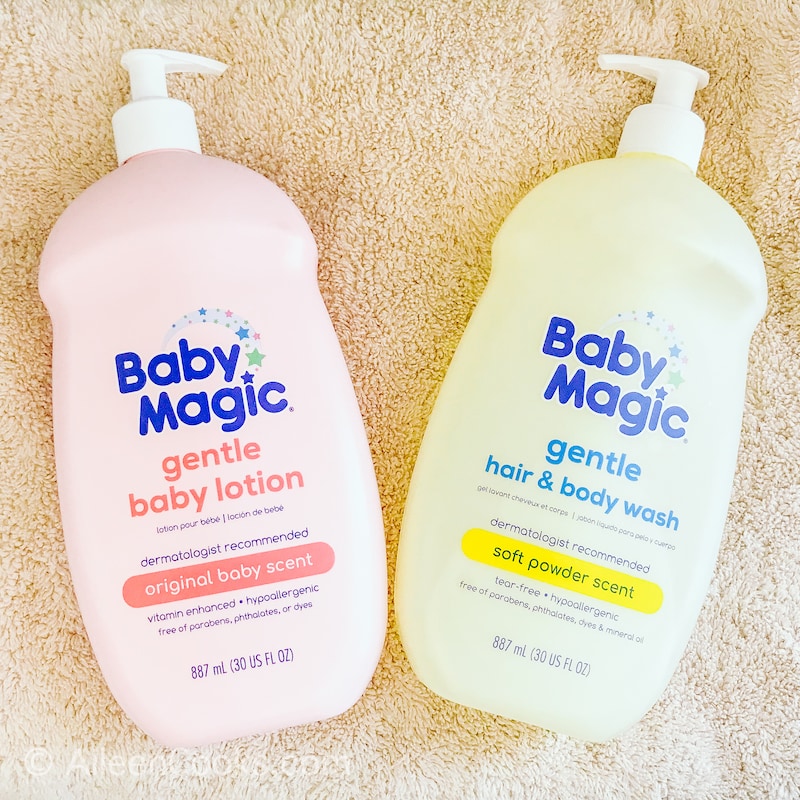 Gentle Baby Lotion and Gentle Hair and Body Wash from Baby Magic have been around for 65 years. Every Baby Magic product is dermatologist tested and crafted for baby's delicate skin. It's made without parabens, phthalates, dyes, and sulfates.
I love the baby wash because it's super gentle. It's truly tear free and leaves my baby's skin soft and clean. It lathers up really well, so I can get my slippery baby in and out of the bath relatively quickly (very important when you have three other kiddos under foot).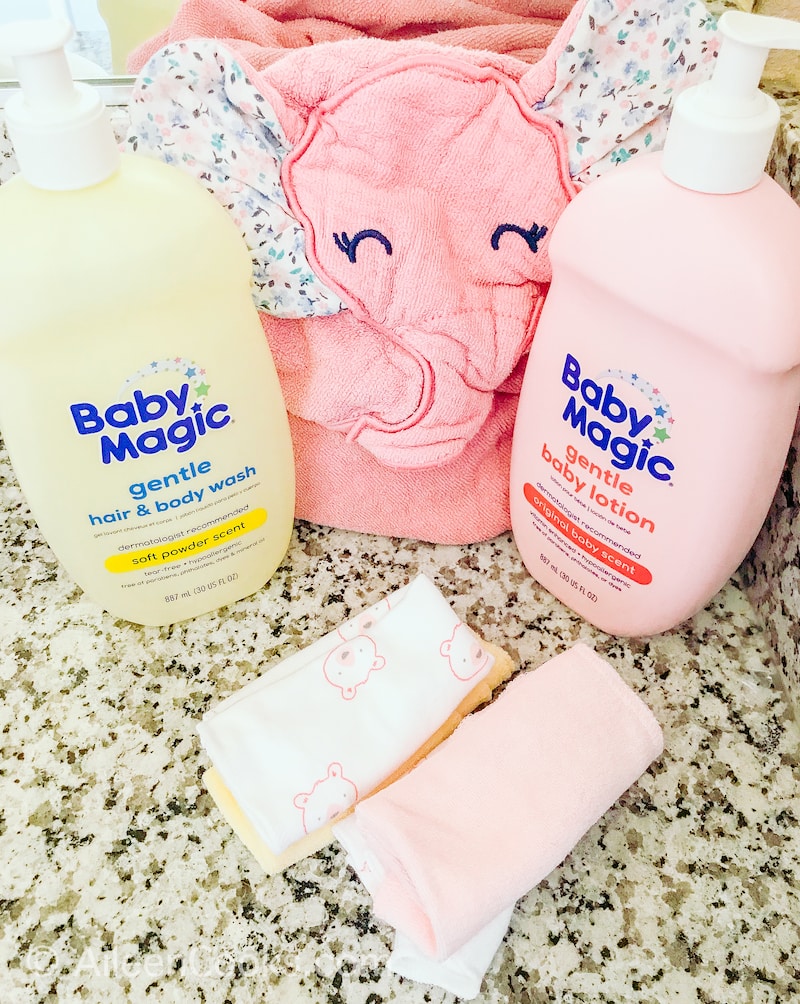 The Gentle Baby Lotion has that classic scent that has been a favorite across generations. I love lathering up my daughter with lotion after a bath because it helps get her into that bedtime mode and has really helped with the dry skin on her feet and face.
Read more about Baby Magic's Gentle Baby Lotion and Gentle Hair and Body Wash.
Rock from the Sky, by Jon Klassen from Candlewick Press
A children's book is always a good gift idea for a new mom and baby. Rock From the Sky is a picture book by Caldecott Medalist, Jon Klassen. It's a hilarious story about friendship, fate, shared futurist visions, and that funny feeling you get that there's something off somewhere.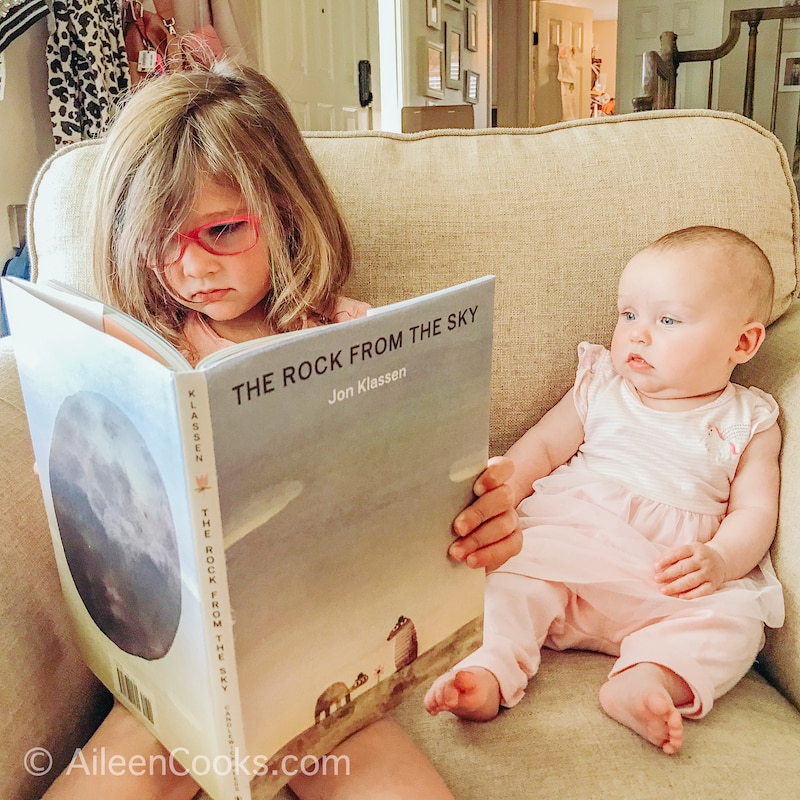 The pictures in this book were a lot of fun and my 4-year-old enjoyed "reading" the book to her baby sister several times. She showed her every single picture and explained to her what she thought was happening in the story.
I am a huge fan of well written children's books and read to my kids ever single day. It's one of my favorite parts of the day and I am always excited when someone gifts us a new book to enjoy.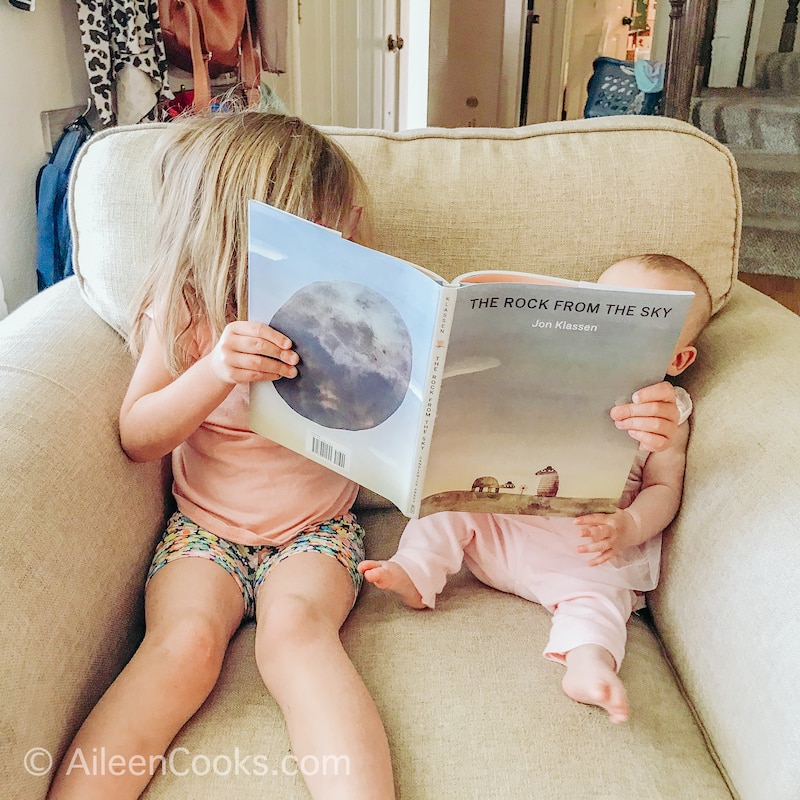 Rock From the Sky can be purchased on Amazon or Bookshop.
Baby Wrap Carrier and 3-in-1 Postpartum Recovery Support Belt from KeaBabies
I am a huge fan of KeaBabies and own several of their products. Their products are always great quality, ship quickly, and have well-written directions. In addition to the two items I'm featuring today, I also own and love their diaper bag backpack and many of their baby headbands.
Two amazing gift ideas for new moms are the Baby Wrap Carrier from KeaBabies and their 3-in-1 Postpartum Recovery Support Belt.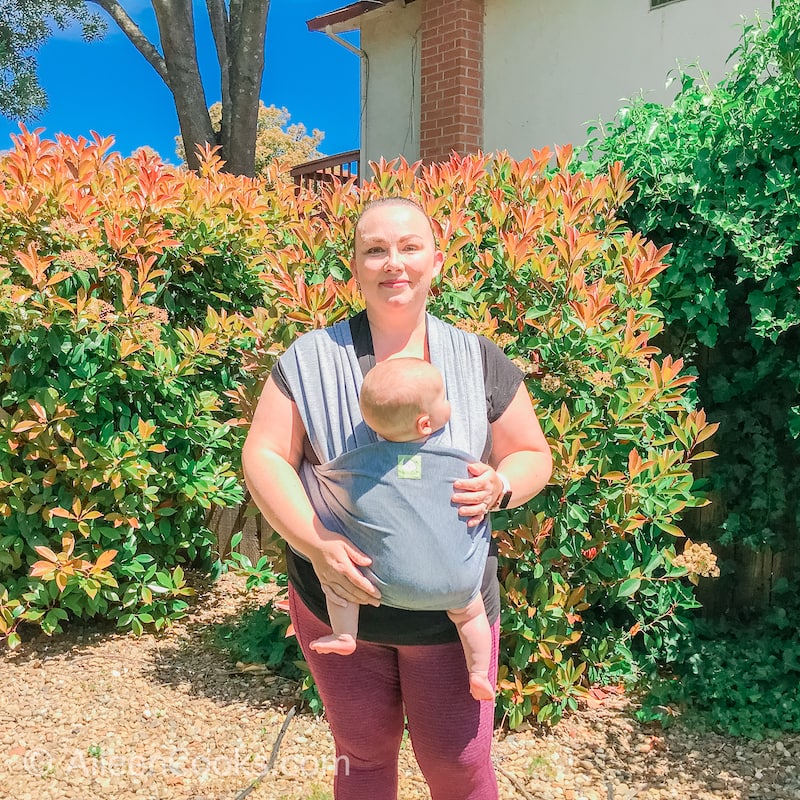 The Baby Wrap Carrier has the perfect stretch and provides even weight distribution on your back. Being hands-free is especially important when you have more than one child and the Baby Wrap Carrier gives me that! It's no wonder that their tagline is "Create Wonderful Moments Together"
I love that the fabric is super soft and comfortable for baby and keeps her close enough to nurse or take a nap. They also sell them in multiple colors! I own the Classic Grey and Royal Magenta.
If you're nervous about using a wrap-style carrier – don't be! I used to be scared of it, too. KeaBabies includes a great instruction booklet with pictures that shows you exactly how to use the wrap. It's way less complicated than it looks!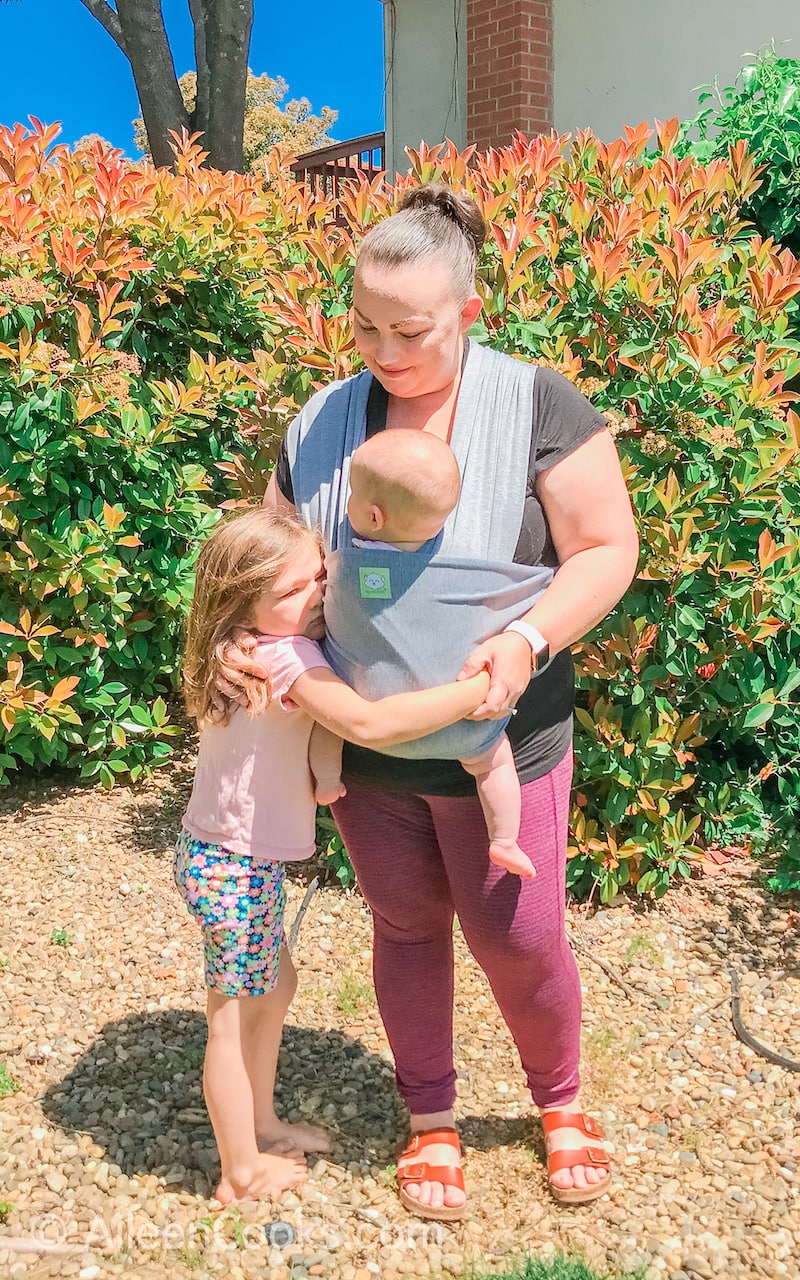 The 3-in-1 support belt is also a great gift for yourself or a new mom whom you are close to. It is a bit more of a personal item, but it is a wonderful gift. The support belt is not something I would have thought to buy for myself. Yet, it helps with my lower back pain – especially when I hunch over too much while nursing.
The support belt also helps me feel more "pulled together" as I recover from my 3rd c-section. It's a great way to give yourself some self care during those first months of postpartum.
Shop for KeaBabies products here and get 10% off your order. join their Facebook Community: The KeaCommunity.
OxiClean™ Free & Clear
If you're a mom, you know that never-ending laundry is inevitable. The thing I didn't anticipate was just how messy my kids would be!
My daughters especially, get stains on EVERYTHING! I have learned that using a stain fighter, like OxiClean Free & Clear with every load makes a huge difference in getting the stains out so their clothes last longer!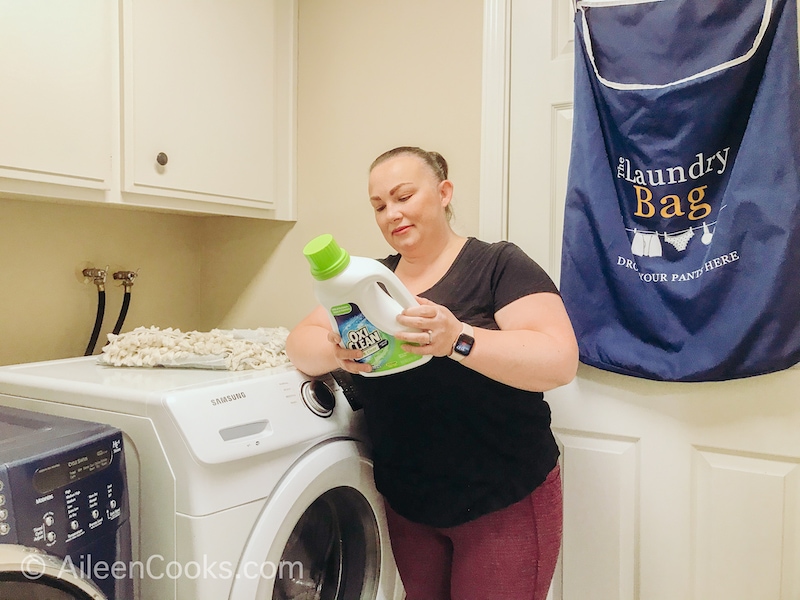 OxiClean's all new Free & Clear line is specially formulated to remove your toughest stains while being gentle on your clothes. With a new baby, I'm always worried about the chemicals they are exposed to. That's why I like that OxiClean Free & Clear is free of dyes, perfumes, chlorine, and optical brighteners. It works in all wash temperatures and even HE machines.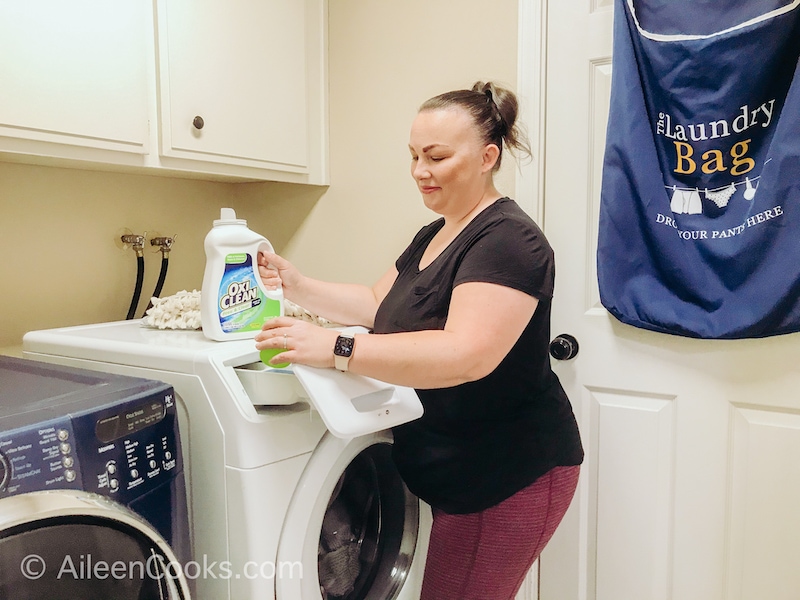 A little basket filled with OxiClean and a set of new baby towels would be an adorable and practical gift for the new mama in your life!
Learn more about OxiClean Free & Clear here and shop for it at Target here.
PinkCheeks Gift Box from Hoppy & Poppie
Last (but certainly not least) is the PinkCheeks Gift Box from Hoppy & Poppie! This gift box is especially amazing if the new mama in your life is also the mother to a new big brother or sister!
This gift set is an emotional intelligence bundle for babies, toddlers, and preschoolers. It includes two board books with slide and touch n' feel features, two 6″ soft stuffies with zippered pocket and hooks, a character blank to go with the stuffies, and 13 youth-sized wristbands.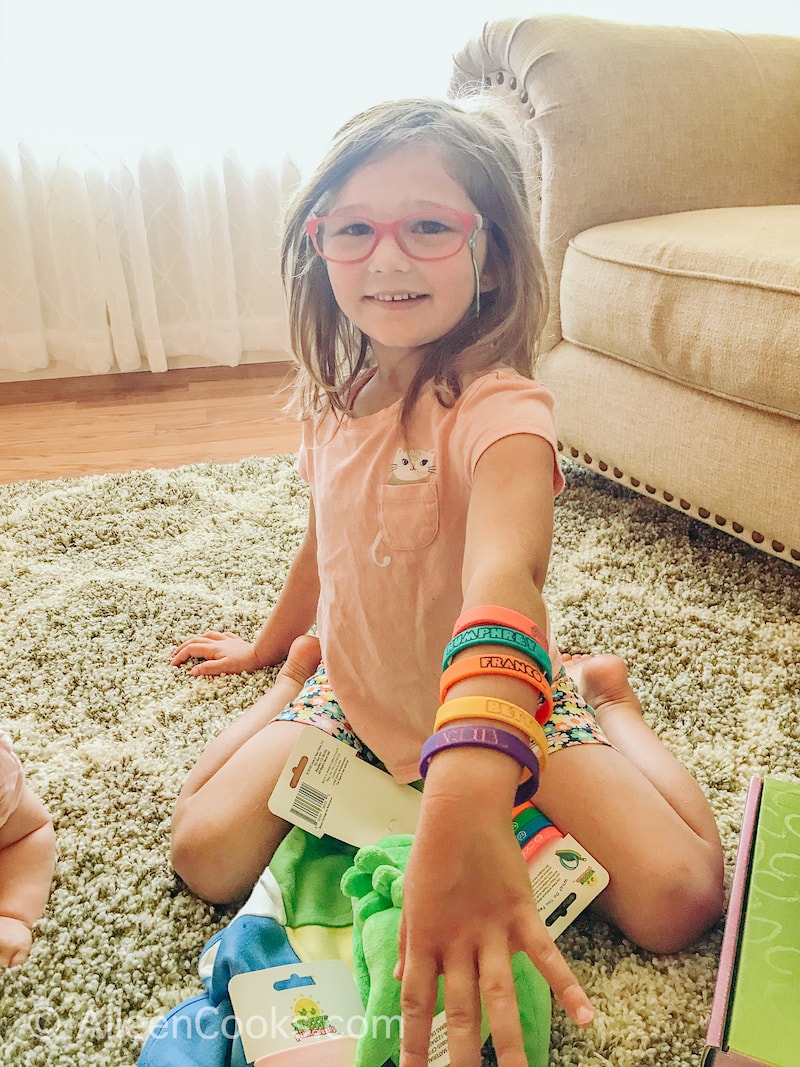 The two board books are designed to teach emotional intelligence in an enjoyable way while the wristbands are an easy way for young children to express how they are feeling by wearing the corresponding wristbands. They are also able to place the wristbands inside of Hoppy & Poppie to identify how those characters are feeling.
The Patoot Character Blanket is a friend to Hoppy & Poppie and takes you through a journey of emotions in the What We Feel board book. Children will enjoy acting out what happens in the books with the stuffies, blanket, and wristbands.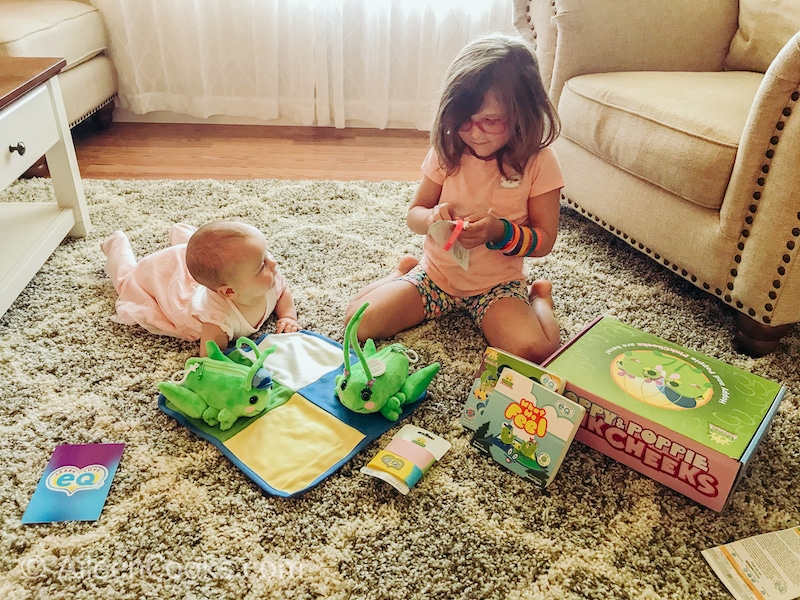 Learn more about Hoppy & Poppie here and be sure to sign up for their free starter guide here. Shop for Hoppy & Poppie here and subscribe to their blog here.
Coupon Code: Use code Friend10 for 10% off your order. (coupon code is effective 4/15/21-5/31/21)