After over a decade of living as a grown up, and many years of sleeping on a mattress on the floor, we finally have a master bedroom I look forward to laying in at the end of the day. Our master bedroom is cozy and stylish. Some of the pieces just plain make me happy. Come and see!
Grey Fabric Headboard with Beautiful Details
The first big change we made to our master bedroom was adding a tufted fabric headboard. This one is actually a full bed, so the entire thing is fabric.
It's big and heavy and should last us many years. The fabric on this bed is actually more like a denim color than grey. I was pleasantly surprised by the color (it looked more grey online). The fabric is soft and does not feel like your laying on denim. Our bed is from Jet.com.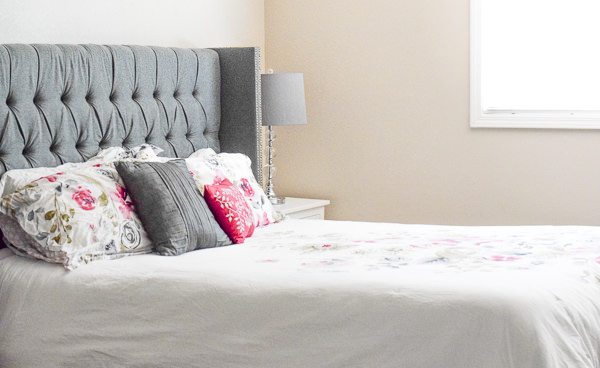 Our bedding makes me so happy. It is the Chic Home Aylett Rose Floral Cotton Reversible 5 Piece Comforter Set from Overstock.com.
I have never been much of a bed maker, but I am now. Having my bed made with this white floral bedding brightens my day. Even though it's bright white, I have managed to keep it clean.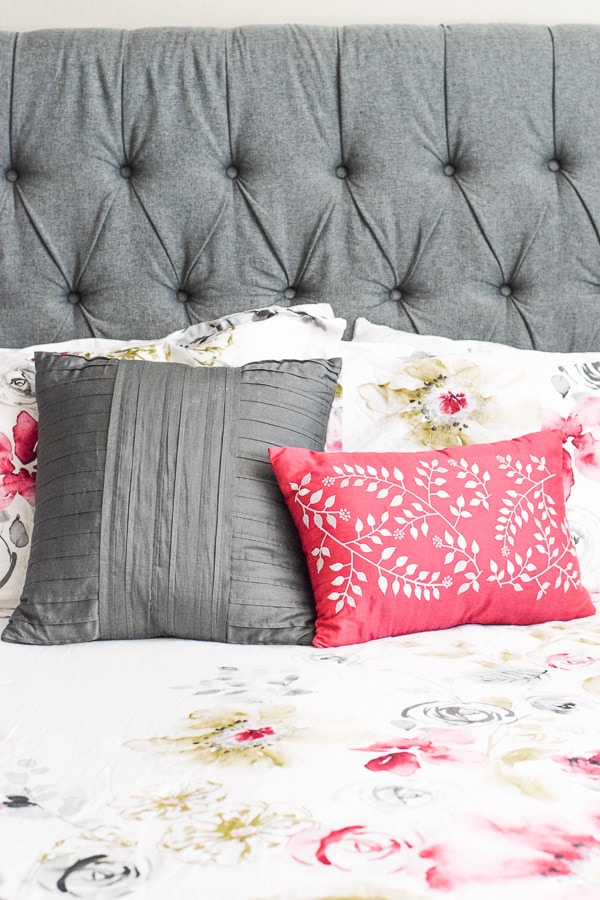 Keeping a White Bedspread Clean
The kids have gotten all kinds of things on it – from dry erase marker, to cheese. I just spot clean it with a bleach pen and it comes out bright white again. My girls love the throw pillows and love laying on them or "borrowing" them for their rooms.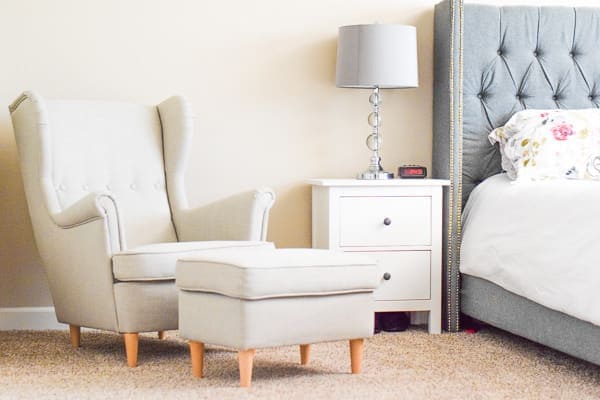 Simple White Nighstands with Modern Lamps
The next thing we added was these white end tables. They are simple, bright, and not too big. They are the Hemnes 2 Drawer Chests from IKEA.
Our table lamps used to be mismatched. When one of our old lamps broke, I knew it was time to replace them and get a matching set. I love the simple grey lampshades, they work really well in our space. They are the Safavieh Lighting Keeva Grey Shade and Clear Crystal Ball 27-inch Table Lamp also from Overstock.com.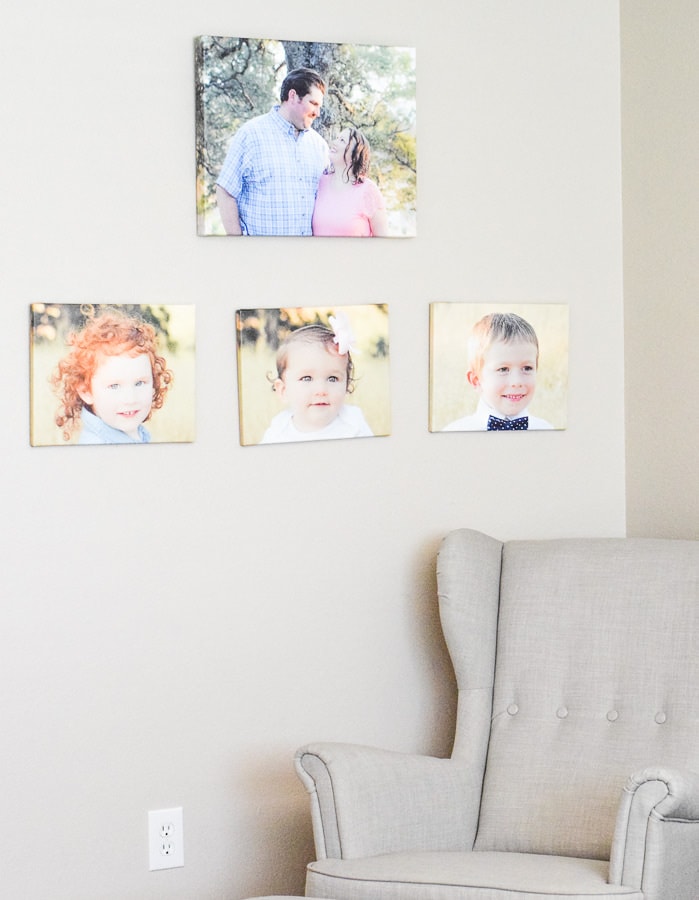 A Special Place to Sit with our Favorite Photos
To go with the bed, we decided on a tufted fabric chair from Ikea. Its footprint isn't huge and fits just right in the nook in our master bedroom. The chair is the Strandmon Wing Chair in Nordvalla Dark grey.
Above our chair are our family photos from last fall's family photo shoot. They are printed on Canvas from photography.com. Around the corner toward our bathroom, I hung these beautiful feather hooks I found at Target.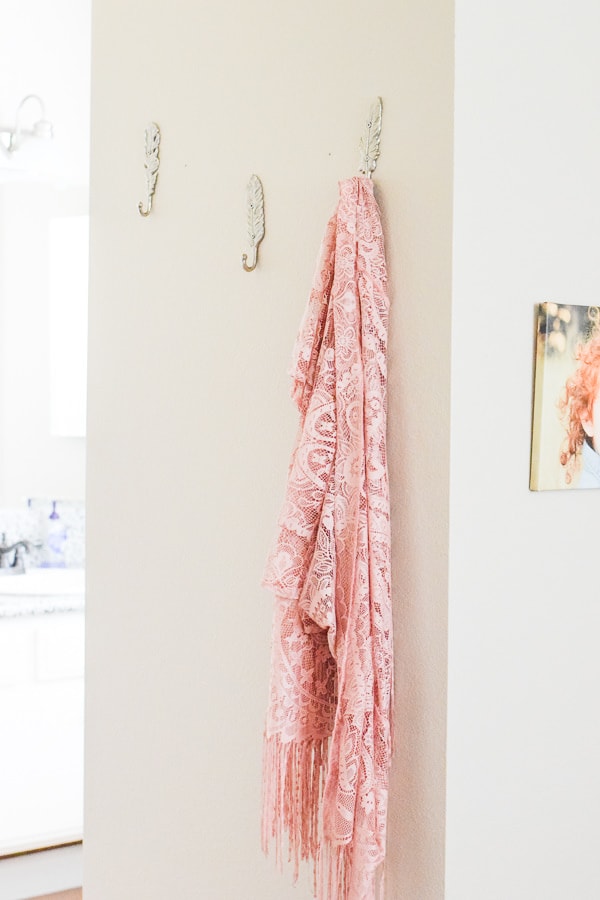 That's all for our master bedroom reveal today. I am so in love with how it turned out. It really is nice to finally have a grown-up bedroom I can enjoy!