This post on meal bowls was sponsored by Green Giant™ Fresh as part of an Influencer Activation for Influence Central and all opinions expressed in my post are my own.
Green Giant Fresh has an awesome new line of microwaveable fresh vegetable meal bowls that come in a variety of flavors from around the world. They are super easy to make because they can be microwaved and eaten all in the same bowl.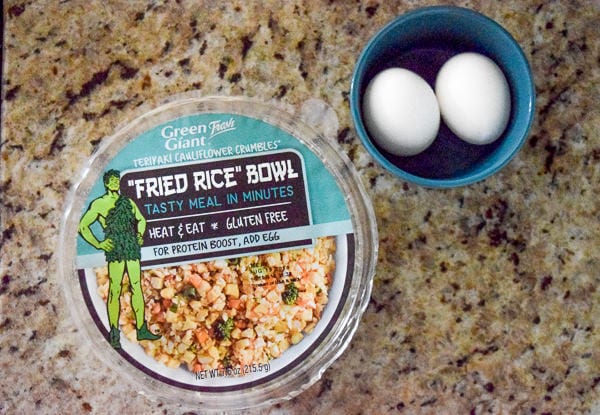 Green Giant Fresh is the solution we have all been looking for – a healthy convenience food. The Green Giant Fresh line is perfect for busy moms who struggle to find time to feed themselves well. A couple of other great lunch options are Turkey Cream Cheese Roll-Ups, Buffalo Chicken Roll-Ups, and Chicken Salad Lettuce Wraps.
They are also a great option if you are looking for easy ways to incorporate more vegetables into your kids' diets. All of the bowl varieties come with flavorful sauces that make eating fresh vegetables much more tasty and fun.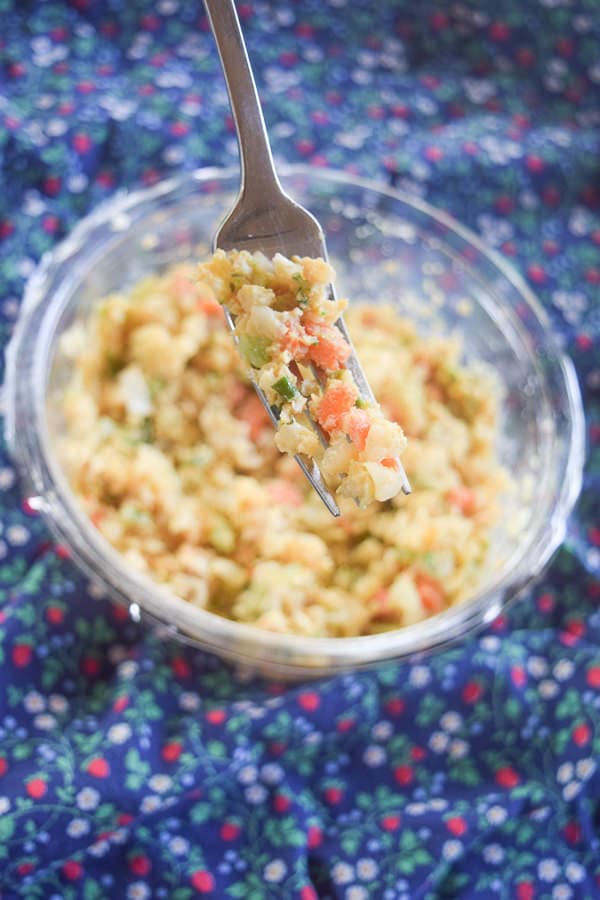 I have been known to eat my kids' leftovers, just because I don't have the time or mental energy to find something suitable to eat. Between running my kids to and from school, play dates, running errands, etc. – it's hard to make eating a wholesome lunch a priority.
If you are like me, I highly recommend trying Green Giant Fresh. They are available at Kroger, Albertson's, Super Target, Raley's, and more!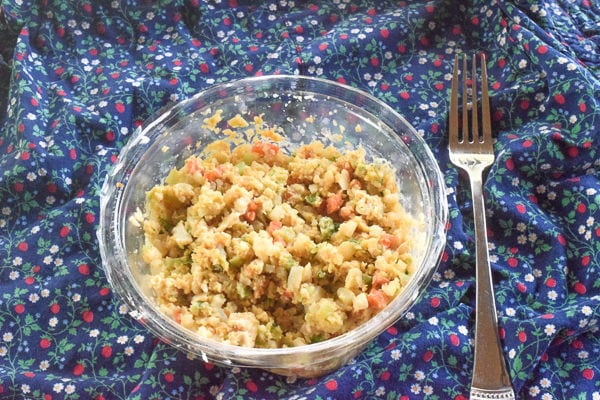 The bowls are 100% vegan and vegetable based. If you want a little something extra, you can mix in some protein.
Here are some mix-in ideas:
Chopped up lunch meat
Eggs
Beans
Rotisserie chicken
Peas
The first flavor I tried was the 'Fried Rice' Bowl (the 'rice' is cauliflower crumbles). I mixed in two eggs before cooking.
It was ready in just a few minutes and smelled so good – especially when I mixed in the teriyaki sauce. The eggs made it nice and filling and didn't add more than 30 seconds to my prep time. I always have eggs in my fridge, so I like that they are an optional mix-in for added protein.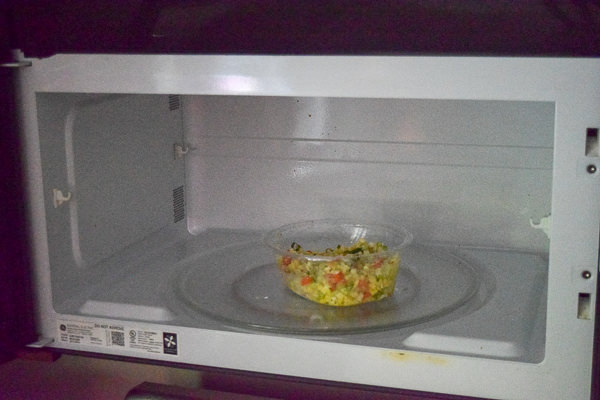 Other meal bowl varieties available:
Buddha Bowl
Burrito Bowl
Pad Thai Bowl
Ramen Bowl
Rancheros Bowl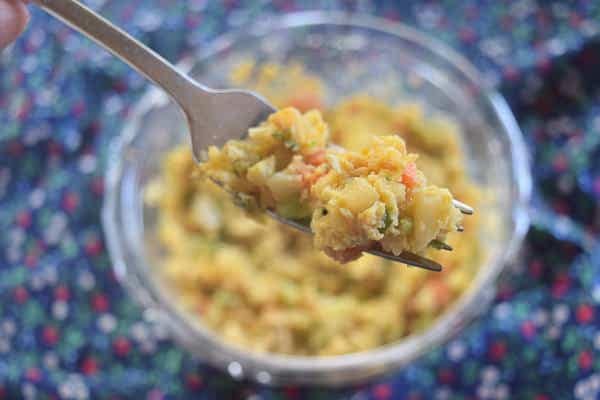 I am so excited about this new line of meal bowls and hope you are, too. They are a total game changer when it comes to healthy convenience foods.
I'm glad to not only have something that can be ready in minutes with little prep time but to have a vegetable option that is not salad. Sometimes I need something that is going to warm me up while filling me up.