Learn how to make these adorable mermaid favor tags using the print then cut feature on your Cricut!
I love crafting for birthday parties. It's so fun to create something completely custom that matches a fun party theme. Paper crafting with my Cricut is what I do most often. It's easy, fun, and inexpensive!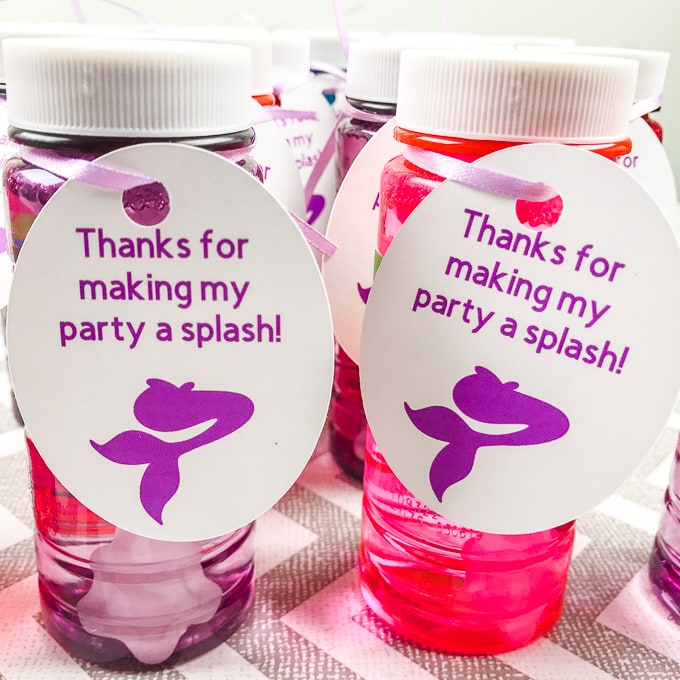 I made these mermaid favor tags for my daughter's Little Mermaid themed birthday party. I used the Cricut print then cut feature on white cardstock with purple ribbon. The bubbles were from Dollar Tree, so overall, it was not an expensive project. And I'm so glad to not be handing out a bag full of candy or plastic trinkets.
Don't have a Cricut? You can order similar mermaid favor tags on Etsy!
Materials needed for mermaid favor tags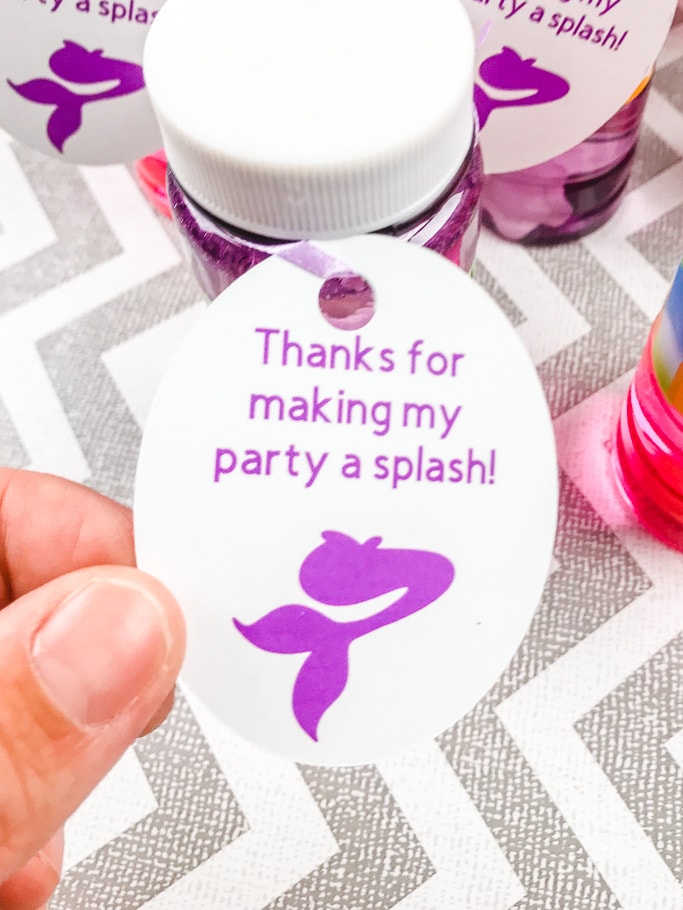 How to make mermaid favor tags
Find your mermaid shape. I searched "free mermaid tail SVG" in google and found this package of free mermaid tail SVG.
Upload the mermaid tail into Cricut Design Space as a cut file.
Start a new project in Design Space.
Go to shapes and select circle.
Click on the little unlock icon and stretch your circle into an oval.
Click the lock icon again.
Change the size in the top menu bar to 2.5 inches high.
Go to upload in the left-side menu bar and select your mermaid tail.
Shrink your mermaid tail down until it fits inside the bottom half of the oval.
Click on Text in the left-side menu and type "Thanks for making my party a splash".
Change the font to Janda Happy Day. If you don't have that font, you can download it for free on dafont.com.
Shrink the text down until it fits in the top half of the oval, leaving room at the top for a hole punch.
Change the font color and mermaid tail to the color purple.
Select the oval, font, and mermaid tail. Press flatten at the bottom of the right-hand menu.
Press the duplicate button 23 times, so you have a total of 24 favor tags.
Press Make It.
Place the white cardstock inside your printer and select Print when prompted.
Transfer the printed card stock to a Cricut mat.
Set the material to medium card stock load the mat with the card stock on top.
Press the Cricut button to start cutting.
Repeat with remaining two sheets of cardstock.
Remove cut ovals from Cricut mat.
Punch a hole in the top of each oval.
String a 5-inch piece of ribbon through the hole and tie the ribbon around a bubble bottle.
Repeat with remaining bubbles and favor tags.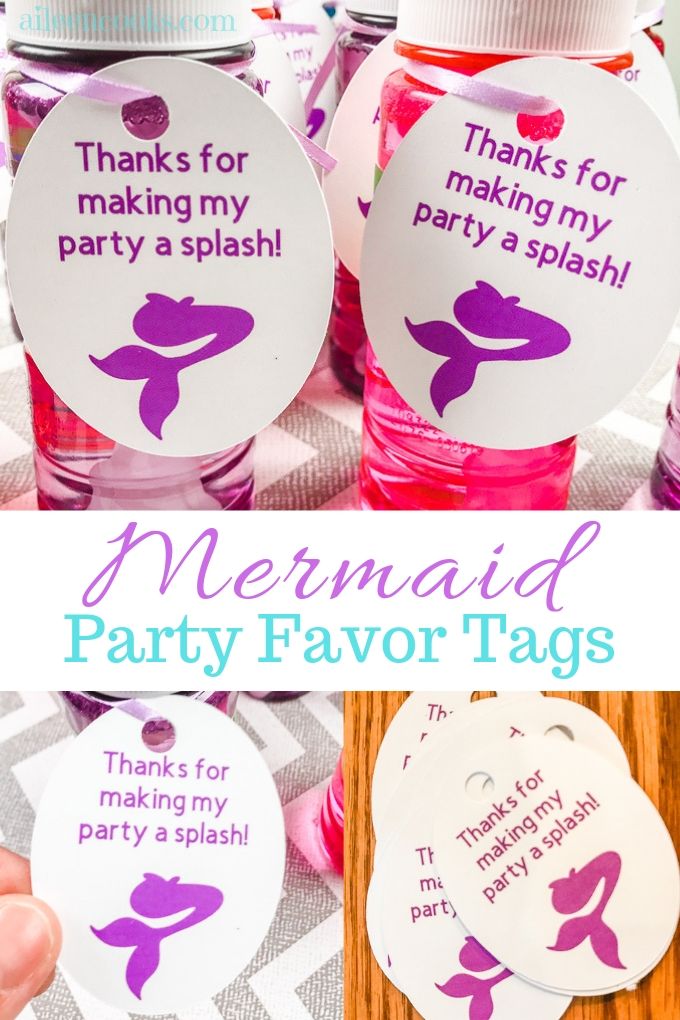 These mermaid favor tags were a huge hit at my daughter's mermaid birthday party. We hope you enjoy making them!