I have slowly but surely decorating our new home and making it the way I want it. The trend I love lately is everything modern farmhouse. I can't do a full bathroom remodel, so I thought adding a modern farmhouse bathroom tray would add a nice touch and make my guest bathroom feel more put together.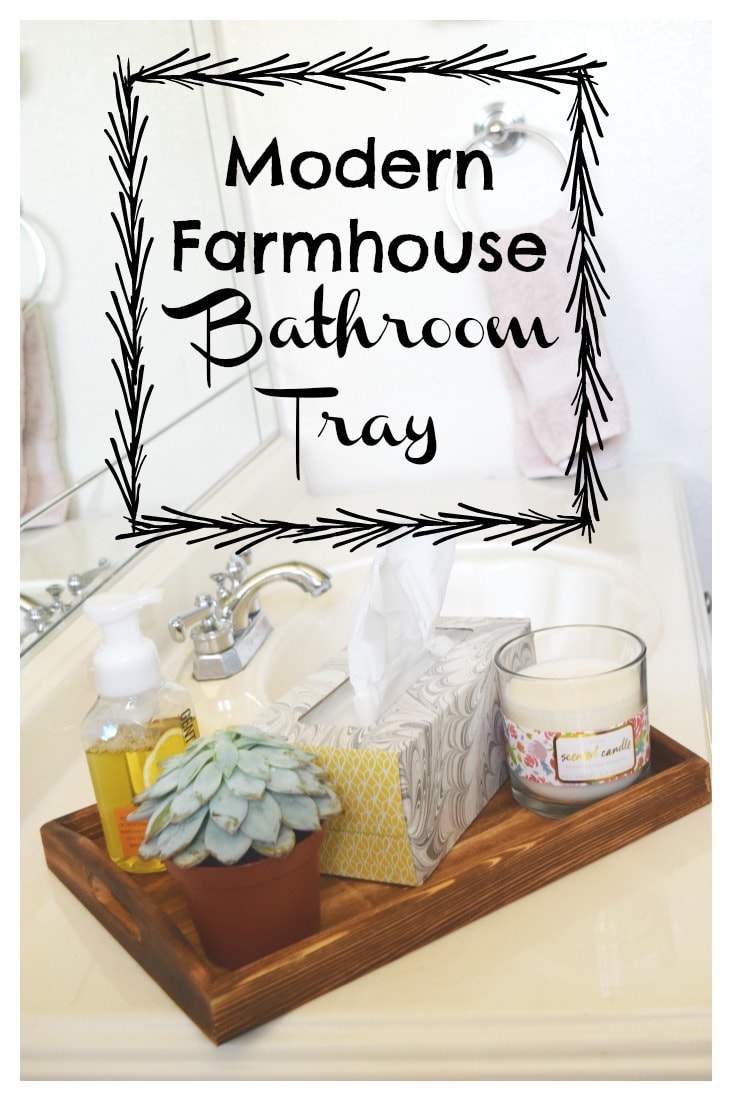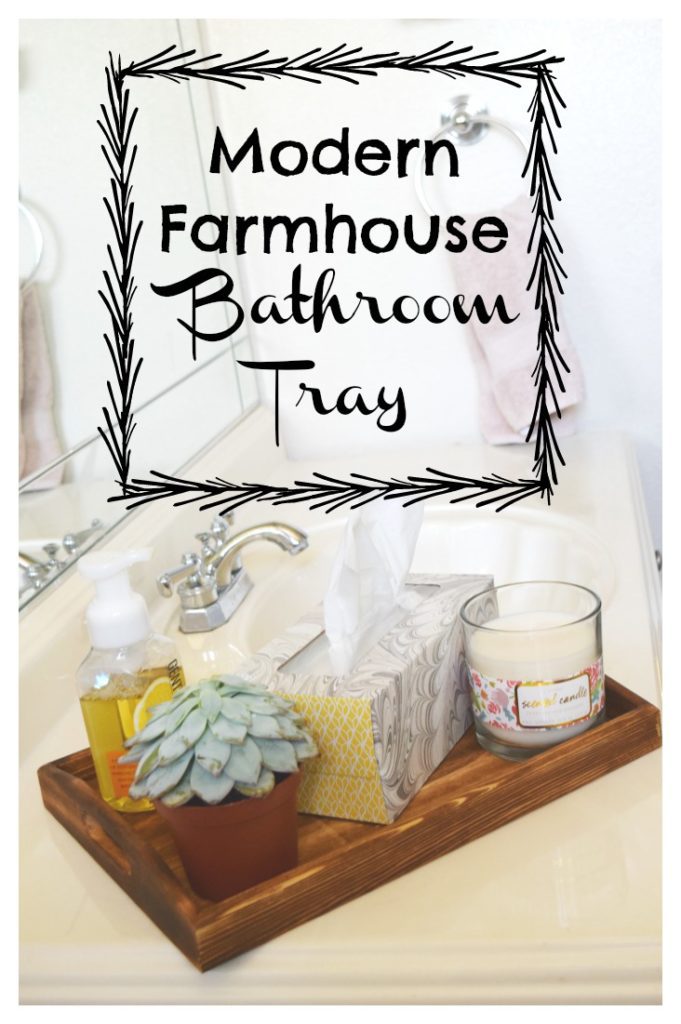 I added just a few luxury items to my bathroom tray. I wanted it to be simple and decorative with that modern farmhouse feel.
Kleenex is the first thing that came to mind. I love having it on hand year-round to wipe little faces, take of lipstick, and just because it looks pretty in the box. Kleenex tissue is one of those things we always had on-hand growing up and I love having it on hand for my family and guests. I also like that Kleenex has moisture activated blue dot layer with special anti viral formula to kill cold and flu viruses.
I paired the Kleenex with a pretty and delicious smelling candle. It's prefect in the bathroom because it adds a nice scent, even when not lit.
Next, I added a hand soap dispenser in a pretty color. Soap is a must in the bathroom, but that doesn't mean it can't be decorative.
Finally, I added a small succulent to the bathroom tray. Because nothing says modern farmhouse like a succulent! 🙂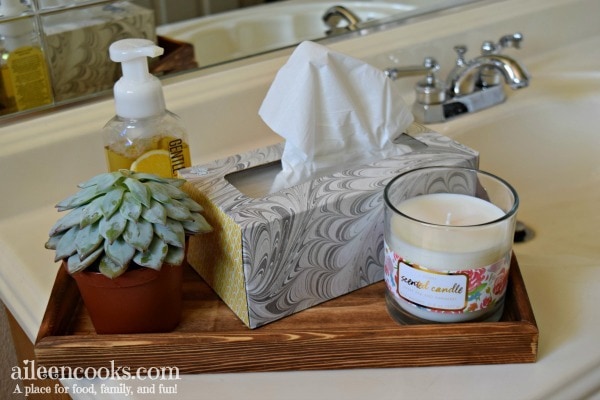 I picked up the Kleenex at Walmart. I love shopping their because it helps me stay on budget. They also have a nice option for online shopping with free 2 day shipping. It's nice to not always have to schlep to the store with 3 kids in two.
On the day I bought the Kleenex – my kids were out with their dad and I got to peruse Walmart all by myself. It was glorious. I must have gone up and down every aisle, and the makeup aisles twice. Sometimes, you just need some time to shop. Ya know? I even had time to snap a picture of the tissue aisle. Fully stocked, as usual. 🙂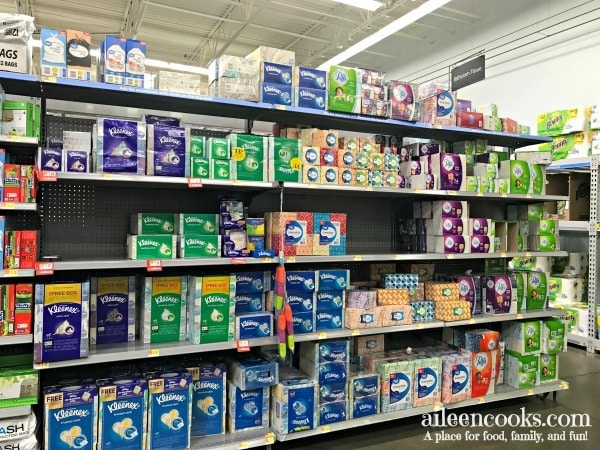 Anyway, I love the way my bathroom tray turned out. I love how simple and practical it is.
Now that I've added my modern farmhouse bathroom tray to our home, I'm thinking about all the other little changes I can make to decorate our home. Stay tuned!