We have all been there. You're in a deep sleep and something jolts you awake. Maybe it's a baby crying, neighbors dog barking, or (like me) your husband waking up before dawn to go to work (thanks for working so hard for us, hubby!)
Whatever causes you to wake up, your mom brain turns on. You're making to-do lists in your head, going over something that happened the day before, or anticipating something that's going to happen in the future.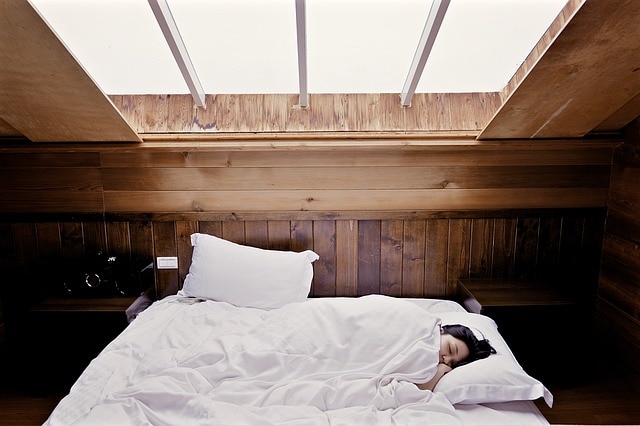 For a long time, I would start scrolling Facebook. Two hours later, I would still be awake! Maybe it's the blue light? Maybe it's that my eyes are open and I'm thinking even more about all the things in my life. Whatever it is, it was not working.
Sleep is important for all of us and it needs to be a priority. You need to go back to sleep! 
I know, easier said than done.
Here is How I Turn Off My Mom Brain at Night
Instead of hopping on Facebook, I listen to an audiobook.
I open my Scribed app, turn on whatever audiobook I'm currently listening to (I'm on the fifth book of the I Am Number Four series as I write this). I set the "15-minute" sleep timer, close my eyes and lay down.
Then, I try to be intentional about deep breathing as I listen to the story. Not the entire time, but I take 5 or 6 deep breaths as I lay my head on my pillow.
Sometimes, I am still awake when it shuts off and need to restart the 15 minutes. Most often, I am asleep by the time it shuts off (or close enough to it).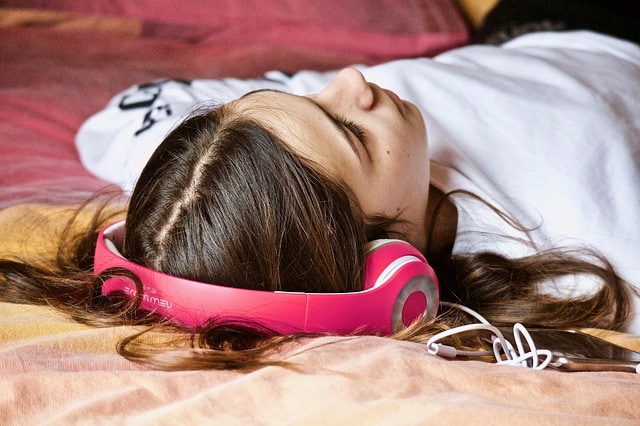 If you're not sure about audiobooks, you can get a 30 day free trial of Scribd (Affiliate link) and see if it works for you.
I know everyone is different, but this has helped my quality of sleep so much, that I just had to share it with all of you.
Good luck and happy sleeping!