More Mom and Baby Gift Ideas
This post is sponsored by BabbleBoxx. All options are my own. It's that time of year – the holiday season! It's time for cooler weather, good food, and gift giving. If you have a mom or mom to be in your life, than this post is for you!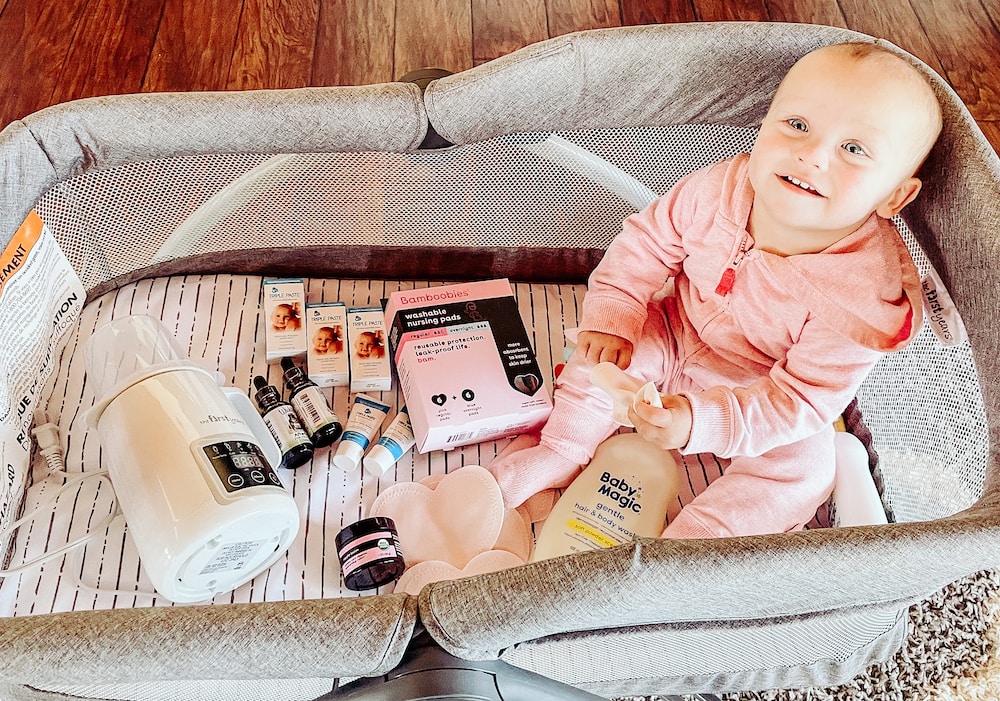 Today, I'm highlighting some gift ideas for soon-to-be moms and new moms. Make sure you check out my other posts, too:
More Mom and Baby Gift Ideas Winter 2021
There are some great items on this list, with items for both mom and baby. Here is a sneak peek picture: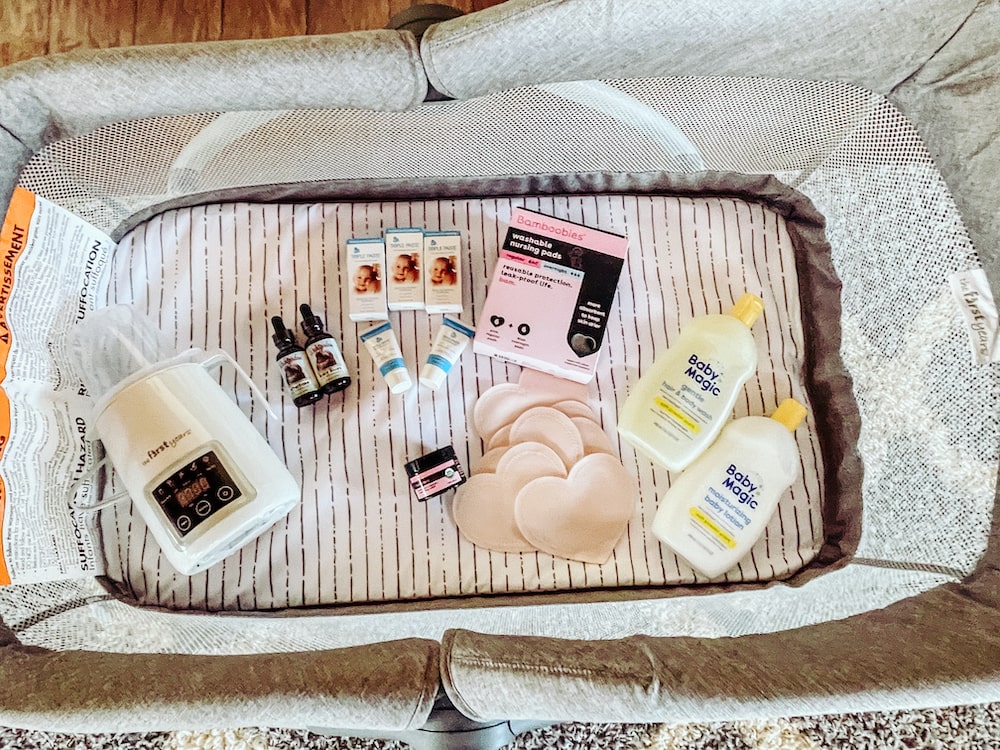 Bamboobies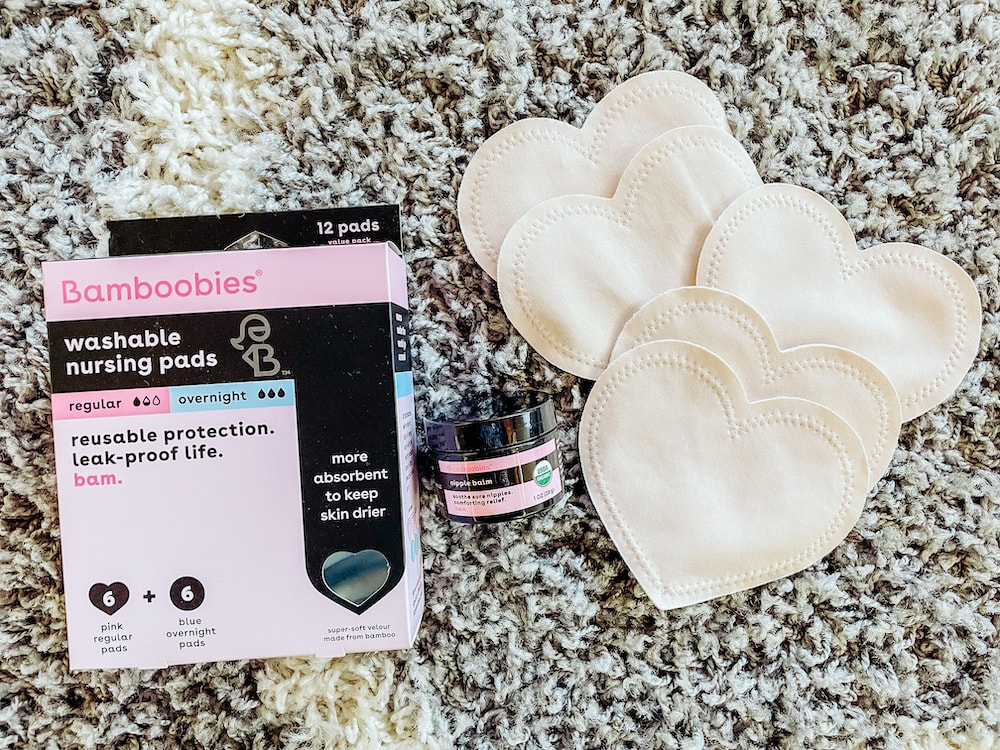 Okay, first things first. Bamboobies! Bamboobies was created by a real-life mom who was tired of the lack of comfortable and reusable nursing pads on the market. So, she created her own brand of breastfeeding products.
Bamboobies washable nursing pads are the #1 sustainable washable nursing pad. They are super-soft velour, made with renewable bamboo. They are heart shaped, which is designed to hide well under your clothes, no matter your breast size or shape.
Bamboobies Organic Nipple Balm is the #1 organic nipple balm. It's safe for mom and baby and does not need to be wiped off before feeding. It is also free from lanolin, paragons, phthalates, synthetic fragrances, and animal testing.
Bamboobies Promo Code: BABBLEBOXX (valid 10/15/21-12/31/21) Only valid on full price items at bamboobies.com. Offer cannot be combined with other coupons. Not valid on previous purchases. Discounts not valid on Gift Cards.
The First Years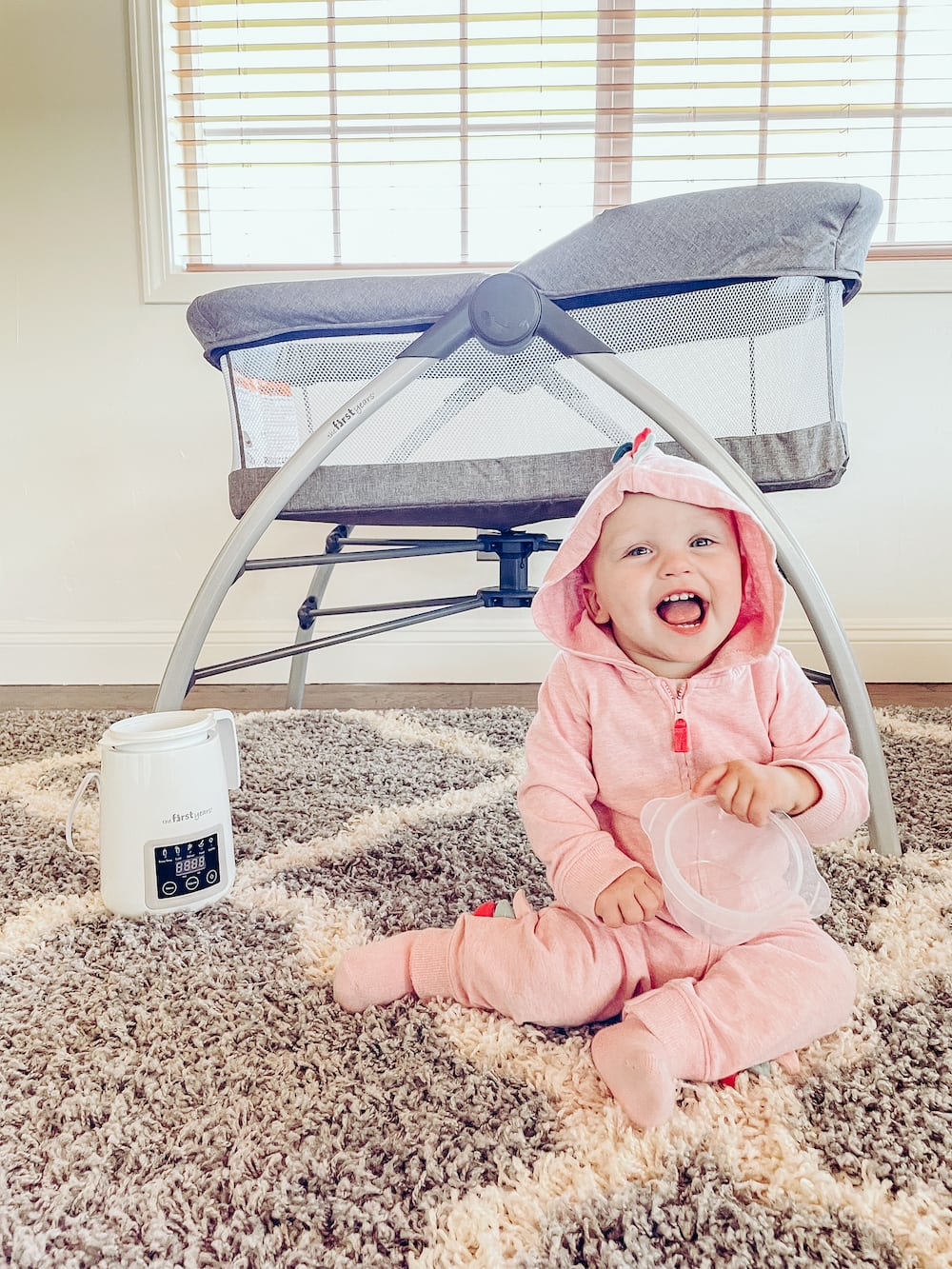 The First Years is a great brand that makes wonderful baby products that work well and last. The two items I want to highlight today are their First Dreams 3D portable Bassinet and Gentle Warmth Digital Bottle Warmer.
The First Years First Dreams 3D Portable Bassinet is a potable bassinet that is easy to keep at your bedside and bring with you on trip – or even around your home. It has full mesh sides, so you can see your baby from any angle. It also has a one-hand 3D fold that will make it much easier to fold while simultaneously holding your baby.
The First Years Gentle Warmth Digital Bottle Warmer uses a water bath to consistently and evenly heat breast milk, formula, or baby food. You can even use it to heat frozen breast milk! It includes a digital touch screen that allow for cutomization of times. Plus, it work with most bottles, milk storage bags, and baby food jars!
Baby Magic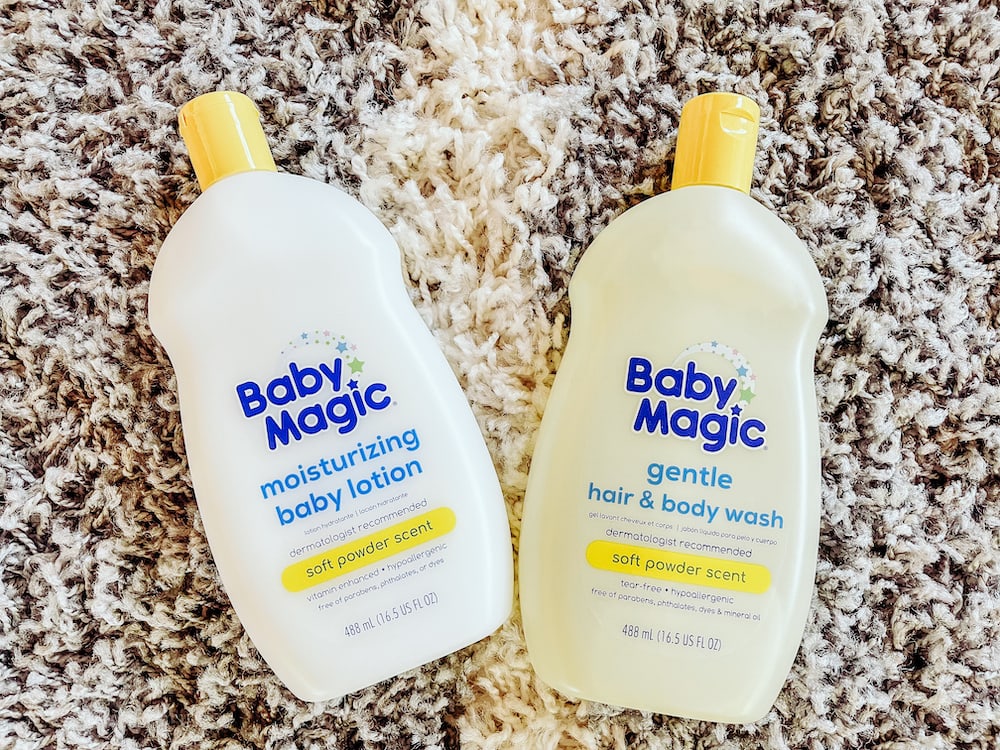 Baby Magic has been trusted by parents for over 70 years. They make a line of baby wash and lotion the is dermatologist tested and crafted for baby's delicate skin.
The Baby Magic Moisturizing Lotion offers a light scent that replenishes the moisture with calendula, coconut oil, and aloe. The baby lotion is made without dyes, sulfates, phthalates, and parabens.
Baby Magic Gentle Hair & Body Wash gets your baby clean from head to toe. It's a tear-free, hypoallergenic, allergy-tested, and sulfate-free formula that is enriched with calendula and coconut oil. It is ideal for daily cleansing of dry and sensitive skin.
WishGarden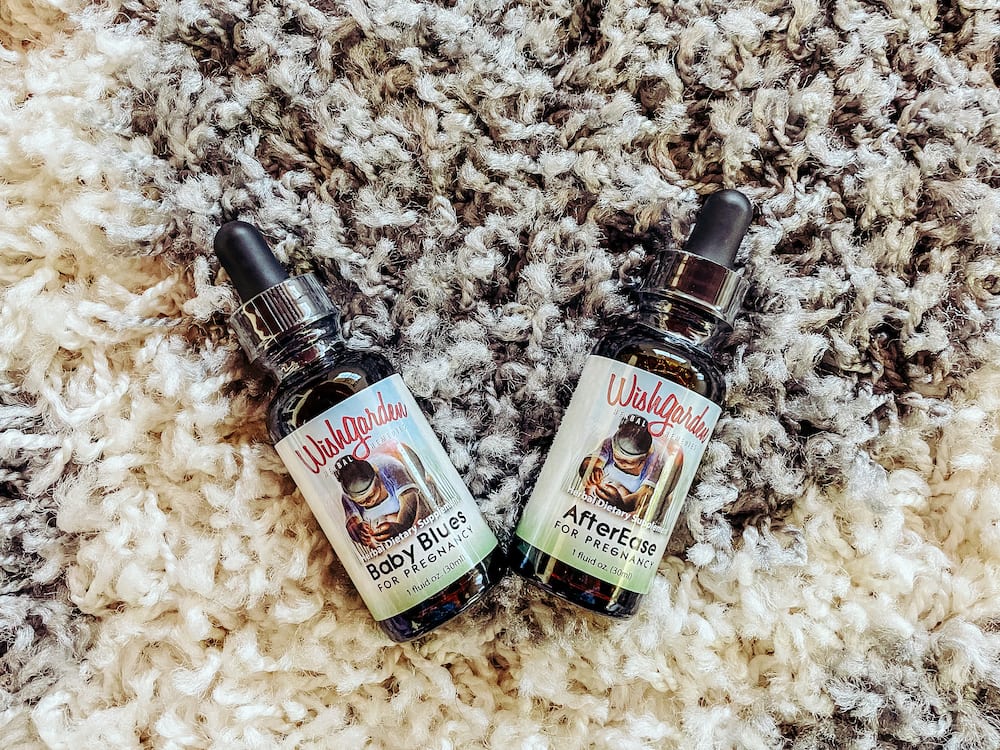 WishGarden creates liquid herbal extracts for pregnancy. WishGarden was founded by a midwife and with 40+ years' experience making herbal formulations for pregnancy and childbearing, WishGarden is the trusted name in all-natural pregnancy support for moms-to be, new mothers, doulas, and midwives.
AfterEase is a formula made to soothe normal and temporary afterbirth contractions that occur when the uterus contracts and returns to its normal pre-pregnancy size. AfterEase is made with traditional herbs for postpartum care. It is Non-GMO, Organic, and Gluten Free.
Baby Blues Mood Support is for when new moms experience the blues postpartum. This powerful but gentle combination of herbs provides nourishing nervines, liver tonics, and herbal balancers to support healthy hormone levels. Like a big herbal hug, Baby Blues provides in-the-moment and long term emotional and hormonal support for new mothers when they need it most.* Baby Blues is Non-GMO and gluten-free.
* These statements have not been evaluated by the Food & Drug Administration. This product is not intended to diagnose, treat, cure or prevent any disease.
Triple Paste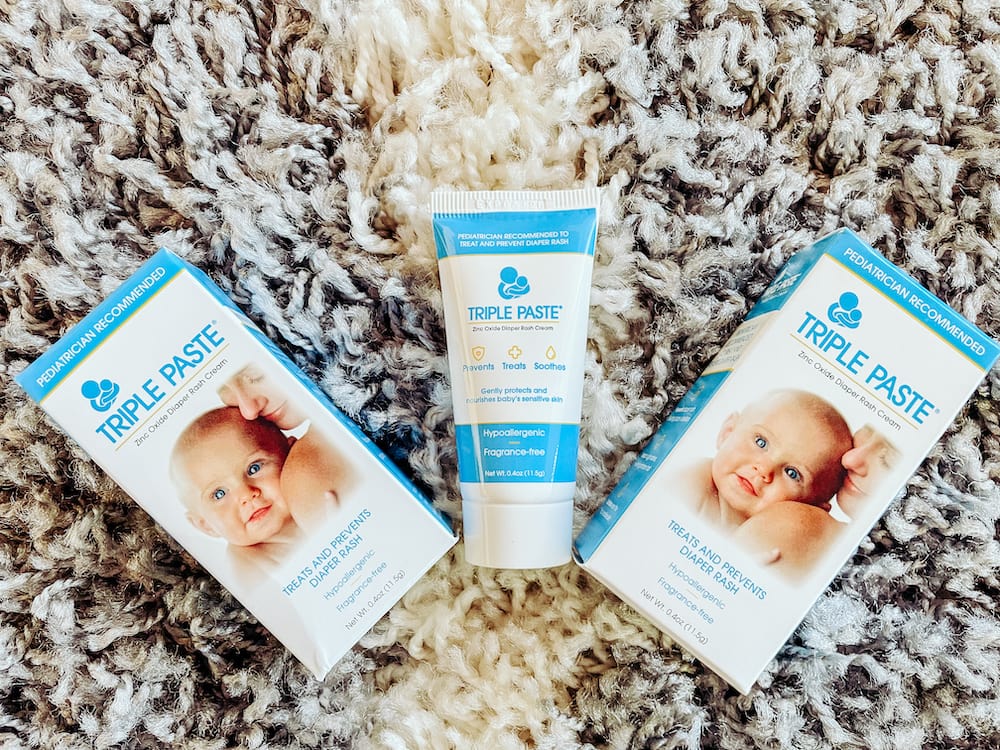 Triple Paste diaper rash cream is a soothing cream that works quickly to provide all-in-one triple protection by preventing, treating, and soothing raw, irritated skin caused by diaper rash. Triple Paste is pediatrician recommended and dermatologist tested. It is fragrance-free, paraben-free, preservative-free, talc-free, phthalate-free, dye-free, and hypoallergenic.
Triple Paste is a must-have for any new mom. Diaper rash happens and it's best to be prepared! I love that they make small tubes that I can keep in my car, purse, and diaper bag!
Coupons are available at triplepaste.com.