Moving with kids can be a daunting task. Moving in general is not fun, but adding in 1 or more little people completely dependent on YOU to pack and move all of their stuff while making them feel good about the transition? That is a big job.
We recently moved our family of 5 to another town about 30 minutes away. It wasn't a far move, but we still had to pack up everything we owned and move and unpack in the new house.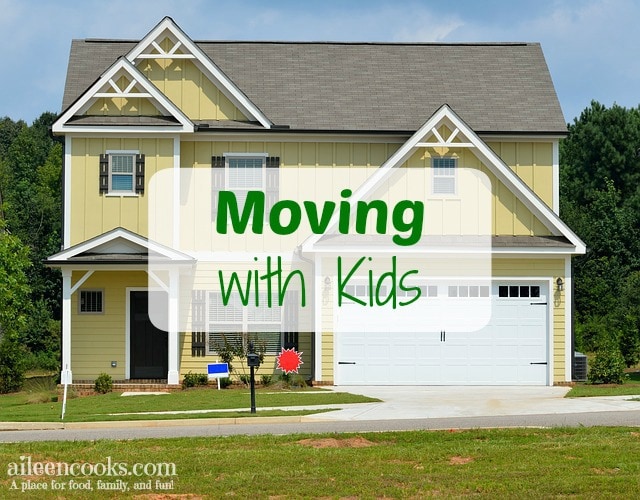 We were also selling our house, so we had to "declutter" prior to showing it to potential buyers. That basically meant packing up 1/2 of our belongings and putting it in storage until we sold our house and moved to the new one. Although it was a challenge to live without some of the things we were accustomed to having around the house, it ultimately made the job of packing and moving easier.
So, if possible, my number one tip for moving with kids is pack early and often. Start with the seasonal items, any duplicates, and fine china. Then, move on to the toys. If your family is anything like mine, then you are swimming in toys. I let my oldest choose 3 things he wanted to keep (including grouped items like LEGO). I chose for my younger two kids and packed up everything else. This might seem harsh, but it was really effective for reducing what we had to pack and move on moving day AND helped keep the house tidy for open houses.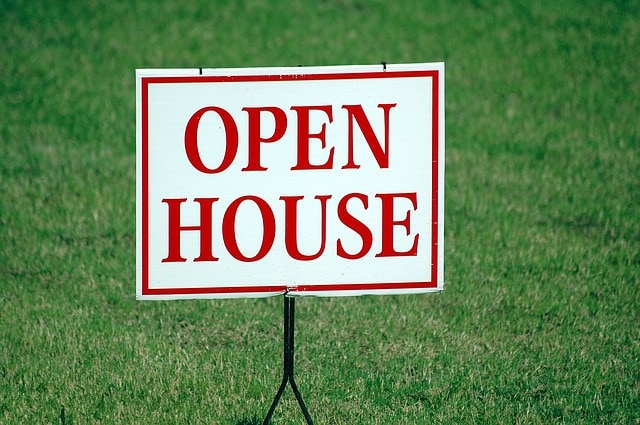 Now, your next challenge is keeping your kids occupied while packing. A friend gave me this idea and it was genius! Let kids decorate the boxes! Assign a color for each room and give them that color crayon to color on the corresponding boxes. Not only will it keep them occupied, but it will make it easier for you to put the boxes in the right room on moving day (if you need more ways to keep them occupied, try this easy recipe for homemade play dough).
Hire a babysitter. I know moving is expensive and this is just one more expense, but it is so worth it. Find someone to come over and occupy the kids while your moving. If possible, send them to someone else's house. We were very lucky to have the kids' grandma and aunt available to watch them on moving day. They got to have fun and we weren't stressed about keeping little people entertained and out of harm's way.
When it's time to unpack, it can be difficult to decide what to do first. Set up beds first. Not only will you want to drop into your bed at the end of an exhausting day of moving, but your kids will feel more comfortable if there is something familiar in their new home.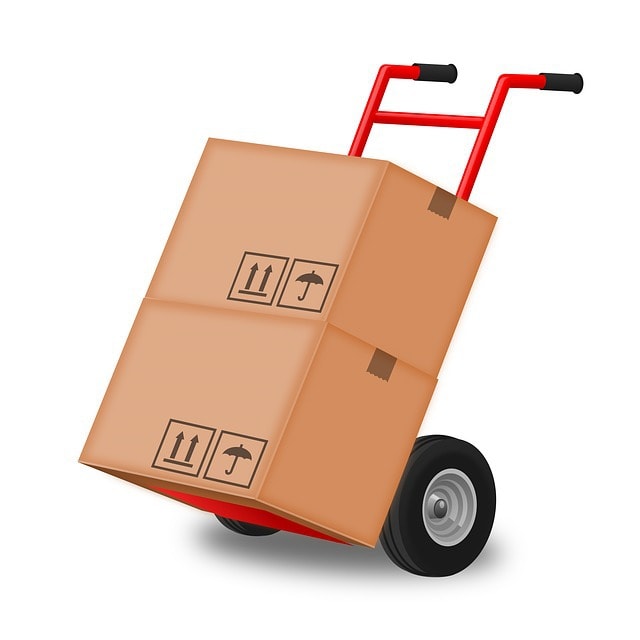 Lastly, take your time unpacking. Moving is a huge ordeal and can feel very rushed and stressful. Once you're in your new (hopefully) forever home, try not to feel like you have to unpack everything right away. Unpack the essentials and wait on the rest. It's not going anywhere and it can be beneficial to sit and think about where you want things to go.
We have been in our new home for almost 3 weeks. The kids' rooms and the kitchen are unpacked. Everything else? Not so much. My focus has been on getting to know our new town and neighborhood and not letting my blog die. I'm sure I'll be unpacked eventually, but my youngest may be entering high school. 🙂
Good luck with your move!
Image Source: Pixabay.com