Note: This post contains affiliate links. Read my disclosure policy here.
Can you believe we are already half way through June? Summer is in full swing around here and we are keeping ourselves busy with swim lessons, play dates, and getting ready to move in just a few weeks (eek!).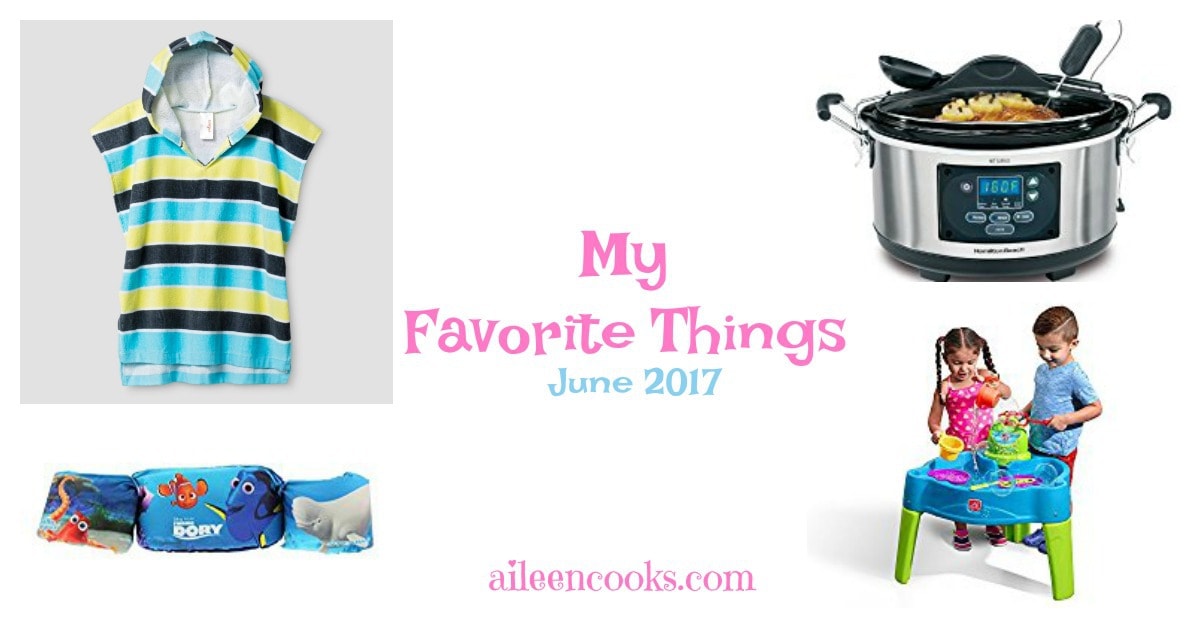 I thought I would focus this month's episode of My Favorite Things on my favorite items for summer. As always, the items I share in this series are things I personally own, use, and love!
I LOVE my slow cooker year round, but there is something amazing about throwing together a home cooked meal and NOT having to heat up the house. If you're looking for some slow cooker recipe inspiration, check out this slow cooker freezer meal plan or this archive of all of my slow cooker recipes.
This Hamilton Beach slow cooker is the one I use and love. I have actually owned two of this same model because I have been so happy with it. Having a programmable slow cooker is a must in my book and this one has handy clamps making it easy to bring to parties.
I picked these babies up at Costco this year and they have been a game change for pool trips by myself with three kids under 5. (My baby uses this floatie and loves it)
I was on the fence about getting puddle jumpers for my kids, but it really has helped me feel less stressed when alone at the pool and give my kids freedom to "swim" without holding on to me or the wall.
Note: I linked to them on Amazon, but they were cheaper at Costco. I would check there first if you have a membership.
Another great way to cool off without the full on commitment of going swimming is a good water table. My kids can fill this one up by themselves and are happy to give me a splash when I need it. (The table pictured is not the exact model we have, but very similar)
These tables can also double as a sand table or mud kitchen in the winter, too!+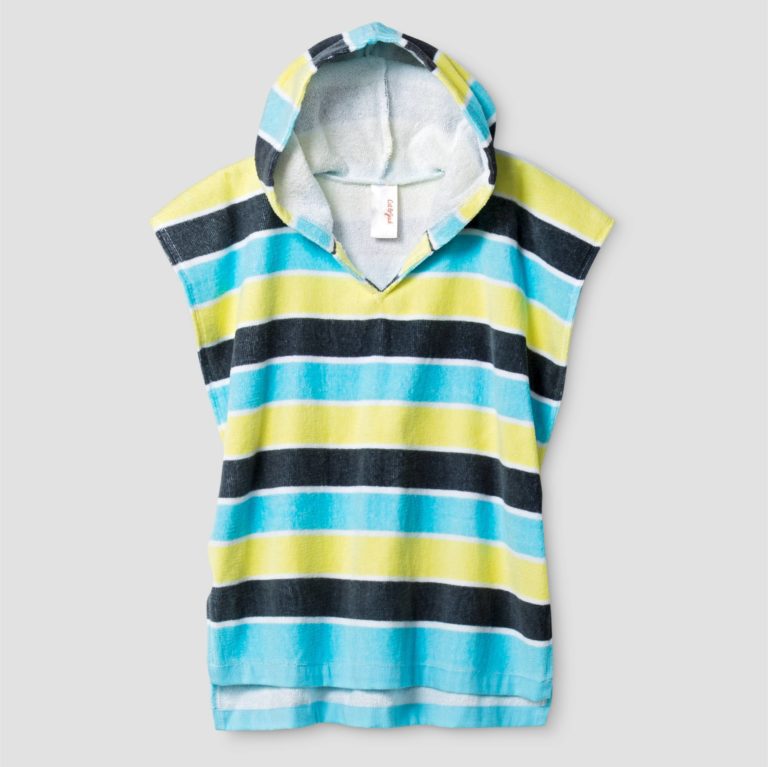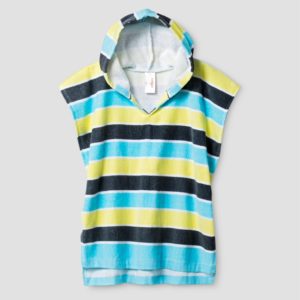 Cat & Jack Striped Hooded Towel Cover-Up
I got this for William to wear after swim lessons and he loves it. I tend to skip gym showers and bring them home in their swimsuits, so a good cover up is a must. Also, I got him a toddler size large and it totally works (he normally wears a size 6).
What are your favorite things for summer?