My New Tool for Easy Kitchen Clean-Up
This post brought to you by Clorox. The content and opinions expressed below are that of Aileen Cooks.
I am a messy cook. There, I said it. My husband can attest to the constant sink full of dishes and crumbs on the counters. I love experimenting with new recipes and flavors and I would happily to skip the cleaning that comes with the territory.
I am just so lazy about it – I don't want to put in the elbow grease that comes with deep cleaning an appliance and I certainly don't want to scrub my counters after I took the time to cook dinner.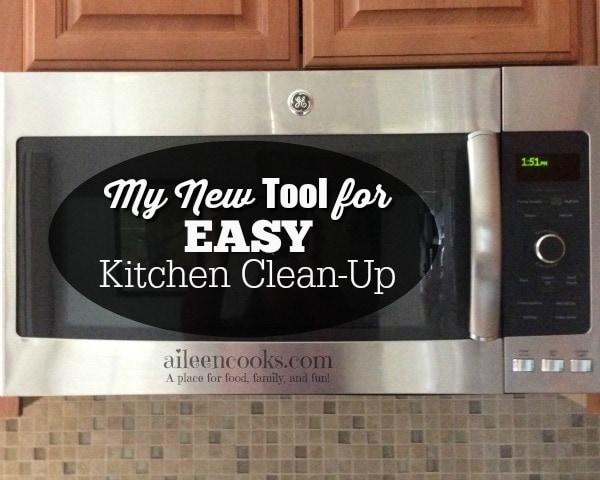 Enter the Clorox® Disinfecting Wipes with Micro-Scrubbers. I picked these babies up at Target the other day and they are making my life so much easier.
I started by using them to wipe (and disinfect) my counters after freezing a leaky bulk package of ground beef. They picked up crumbs on my counters that I couldn't even see AND they disinfected my surfaces – which is a must for me after dealing with raw meat. It makes me feel so much better that they kill 99% of germs.
After the counters, I moved on to my toaster oven door. This is something I have been avoiding for a long time – at least a year. The scrubbie texture of the wipes made it easy for me to quickly clean up the door and remove all of the grease that had piled up.
After the toaster oven, I decided to try cleaning my microwave – another neglected appliance.
As you can see, it had a lot of food splatter on it (I told you I was messy). Using just one wipe, I cleaned my microwave – inside and out – in under 5 minutes. It also made my stainless steel shine – bonus!
Now that I was on a roll (and had cleaned several items in just 10 minutes, I decided to clean my garbage can. This was another one that need the disinfecting power, too. One Clorox® Disinfecting Wipes with Micro-Scrubbers and my garbage can was as good as new!
The last thing I cleaned in my little mini cleaning session actually wasn't in my kitchen, but it was something I have been struggling to clean for a couple of months without success.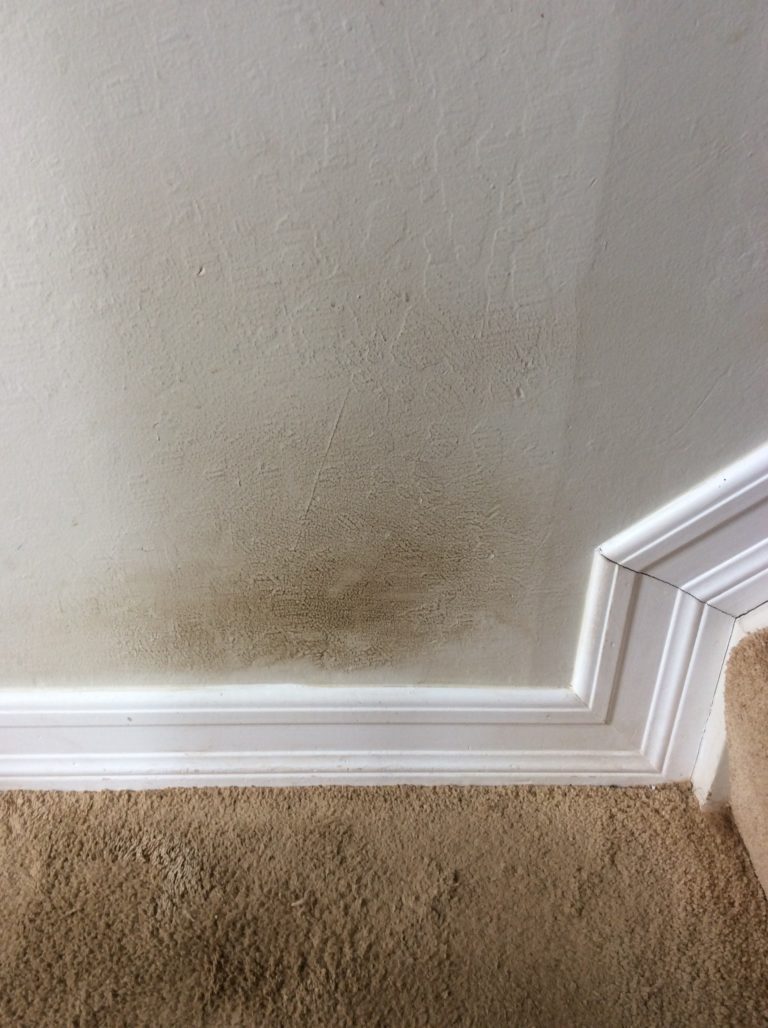 This is where my dog sleeps at night. Yep, that's the grease from his oily fur all over my pretty baseboard and wall. I had tried a few times to wash this with soap and water and it would not come off.
As soon as I rubbed it with the wipe, all of the nastiness started to come off. This job did not take me long – again under 5 minutes – but I did use 4 wipes for this job! Now my wall is nice and clean again. That is, until he goes to bed tonight.
Now, my kitchen is semi-cleaned (there are always still dishes to do) and my surfaces are all disinfected. I'm glad to have that checked off my list with enough time to surf Facebook and watch The Mindy Project before my kids wake up.
Clorox® Disinfecting Wipes with Micro-Scrubbers are available at Target
What are your best tricks to a clean kitchen?