This one year old girl gift guide is sponsered by Step2.
My youngest daughter will be 16 months at Christmas time. She's kind of toddler, but still very much a baby. This is my third time having a baby this age and it is quite possible my 2nd favorite (right behind brand spanking new – newborns).
I love watching them learn and play. Explore their surroundings. Giving them new toys is really fun because they are so fascinated with everything. Which is why I have put together this one year old gift guide for you. It's especially for those kind-toddler, kinda-baby 1-year-old girls.
You may also like these gift guides: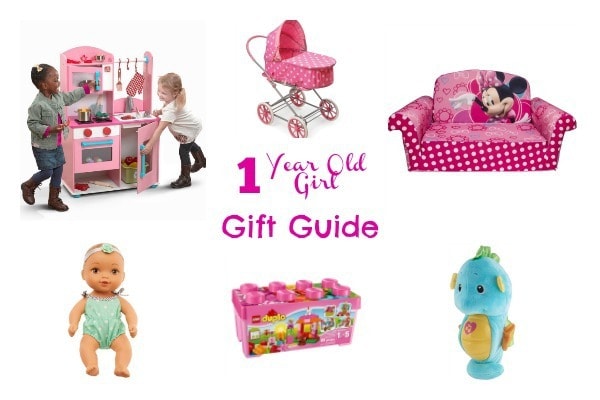 One Year Old Girl Gift Guide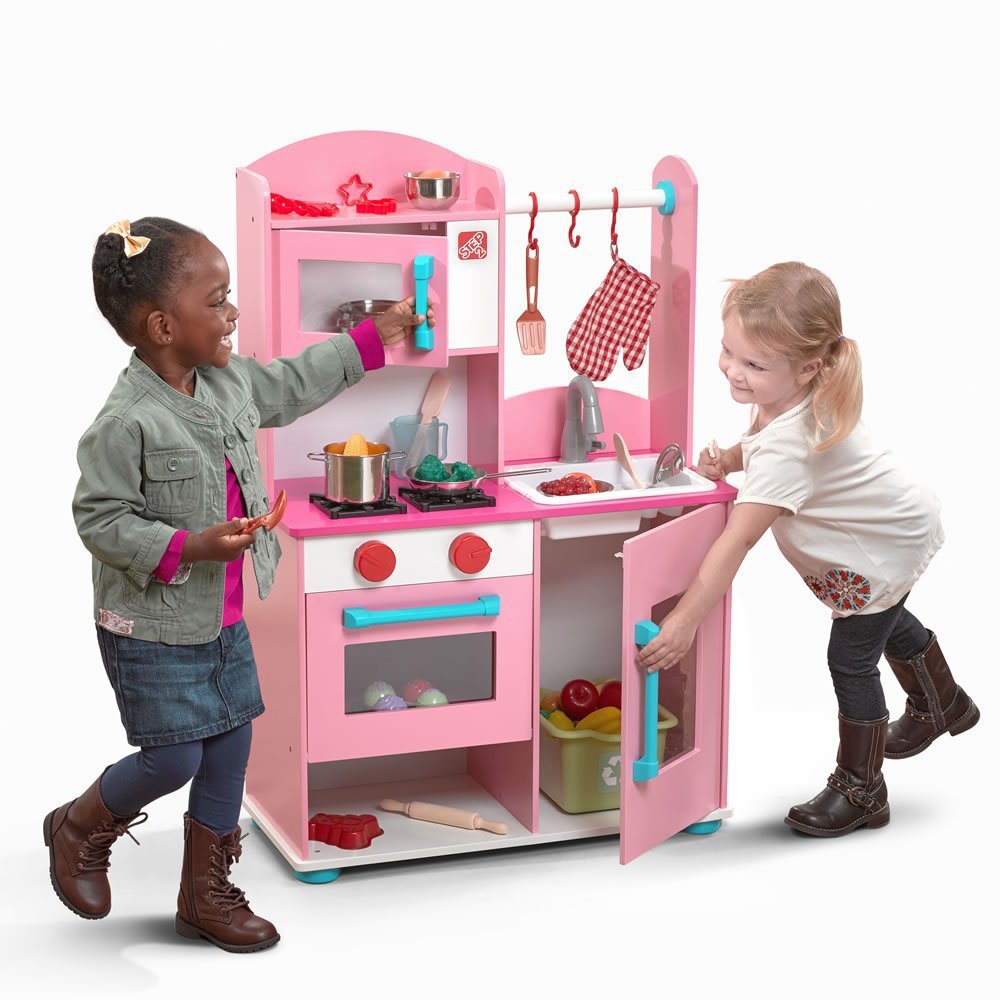 The top item on my list is the Step2 Midtown Modern Play Kitchen. We've already given this gift to Allison and it is a BIG hit. All of the doors are fun to open and close. This kitchen is wood, so the doors for the microwave, oven, and fridge all have some weight to them. They feel like the real thing and she loves to open and shut them. The stove looks and feel real, too. The nobs make a clicking noise when you turn them, which is a lot of fun. I even learned that my little one year old already knows how to pretend play. As soon as we got this kitchen, she started pretending to feed me with her pot and spoon. The cutest thing ever!
If you're leaning toward a plastic play kitchen versus wood, we also have the Step2 Little Bakers Play Kitchen and would highly recommend it!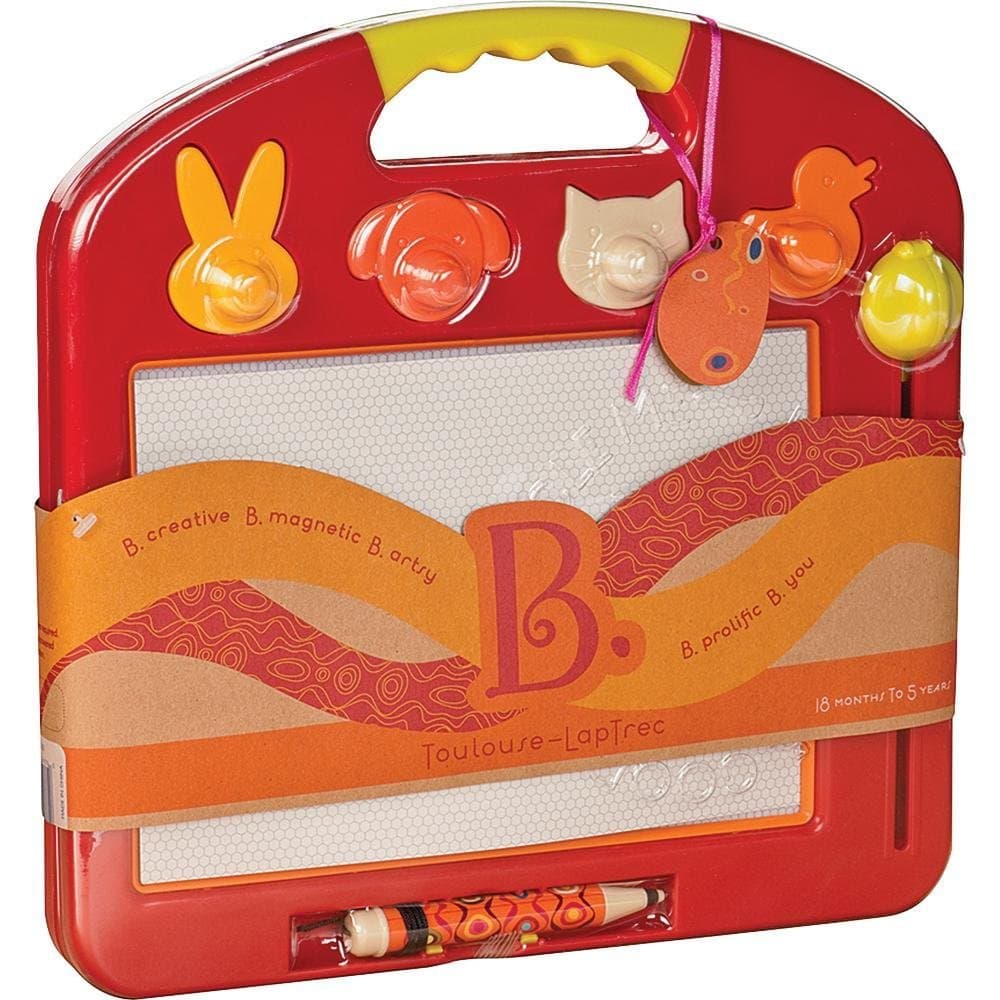 Another toy we are really excited about is the B. Toys Toulouse-LapTrec Magnetic Sketchboard. It's perfect for older babies and toddlers because it has a soft pillow on the bottom that makes it's easy to hold in their laps. It comes with both a pen and several animal shaped stampers – making it loads of fun for little ones. They can erase their drawings over and over again. It allows them to feel like a big kid without the mess. This one will be under the tree for our daughter this year.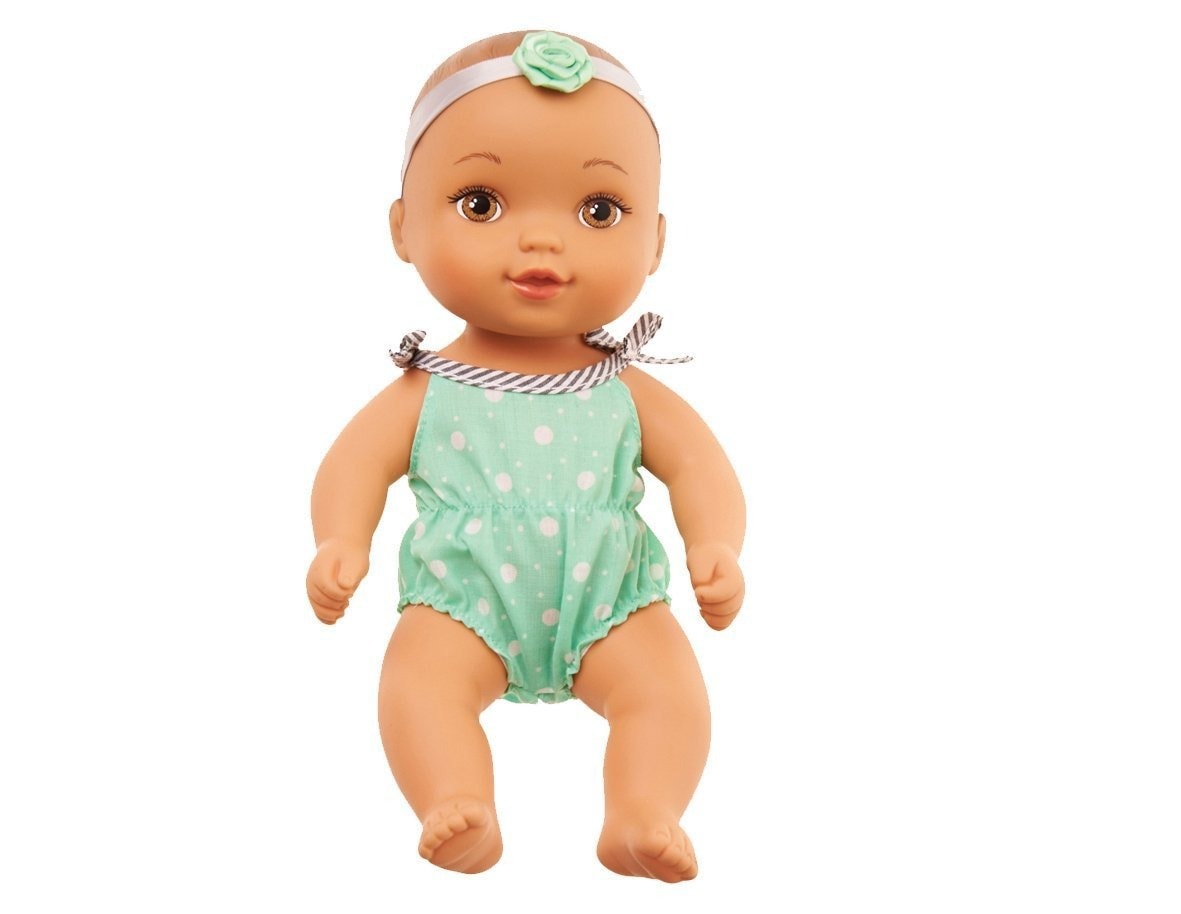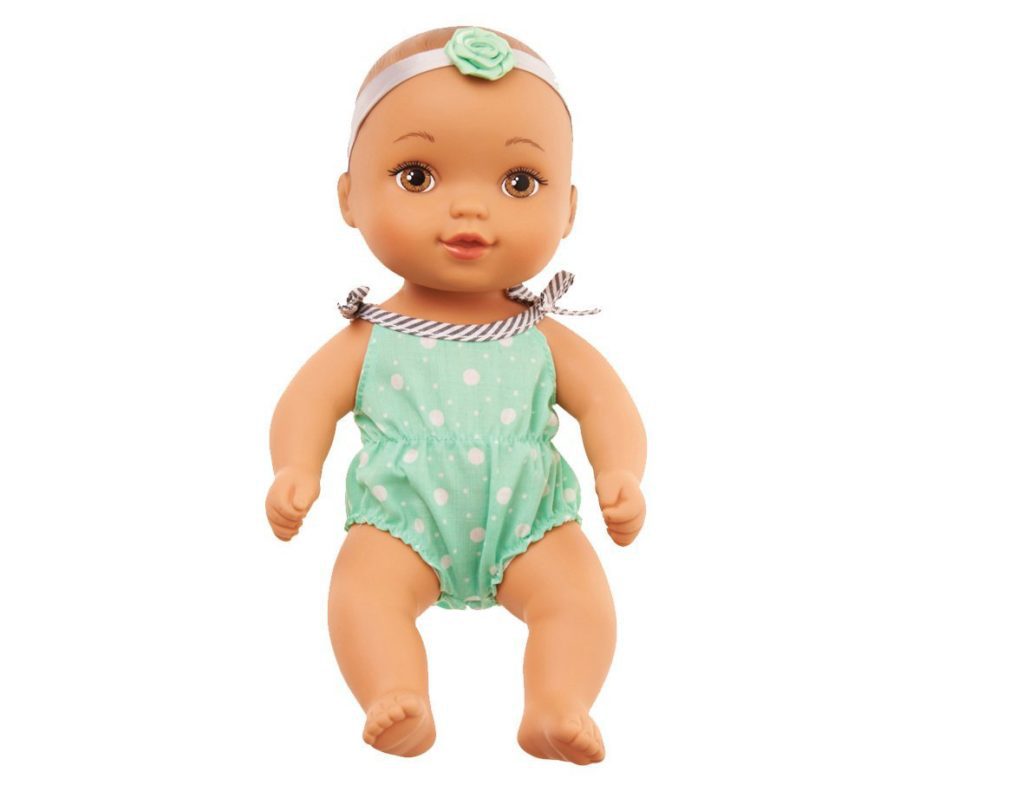 We love babies in our house and Just Play Waterbabies Sweet Cuddlers is a family favorite. All of the kids want to play with it – and I never even filled it with water! It's just so squishy and life-like. My daughter loves carry it all around the house, patting it's back.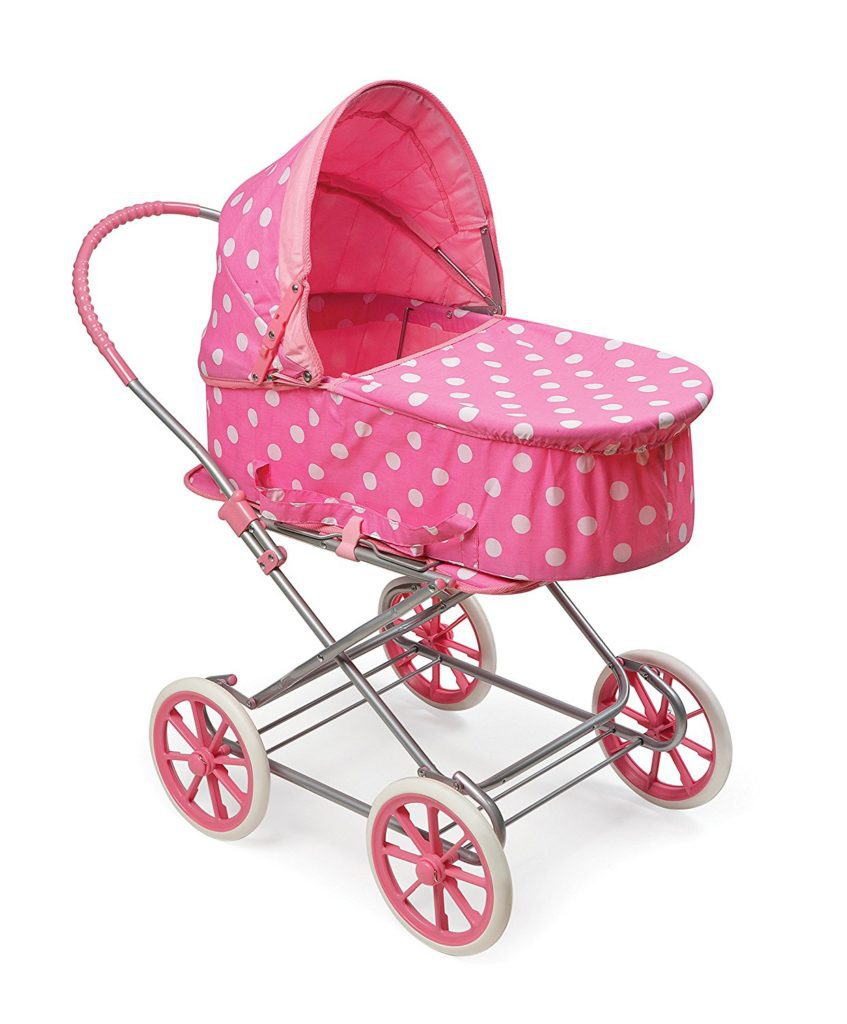 What's more fun than walking around playing mommy with your baby? Pushing her around in her own stroller! My daughter loves anything she can push around. It's just so much fun and this Doll Pram from Badger Basket is ADORABLE.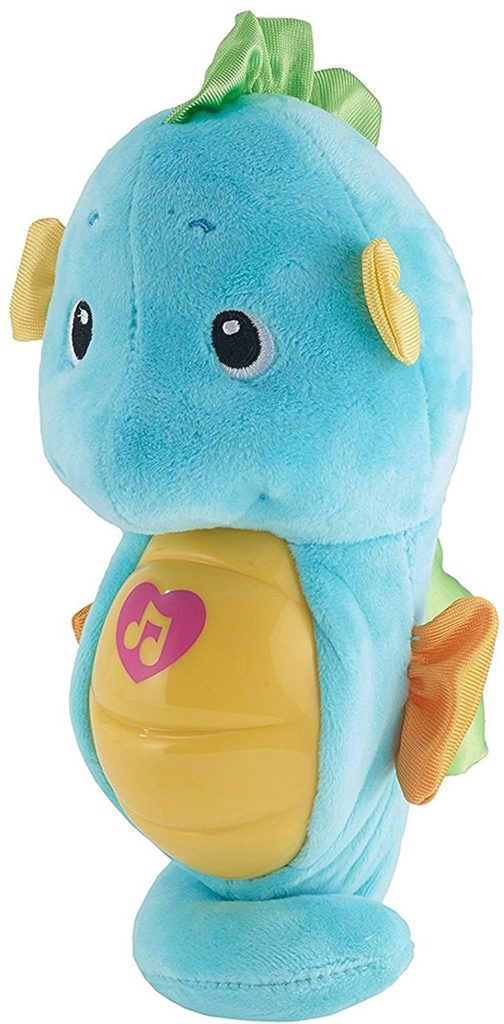 Okay, who remembers those glowing seahorses? They are still around and just as soothing as ever. My daughter goes to sleep with her Fisher Price Soothe & Glow Seahorse every single night. It sings her a soft lullaby and she can even turn it on again if she wakes in the middle of the night.
Note: We also own the Fisher Price Soothe & Glow Giraffe and DO NOT recommend it. The light is barely visible and the device that plays the lullaby continuously falls out of the stuffed giraffe. The Seahorse is a far superior product. That's just my 2 cents.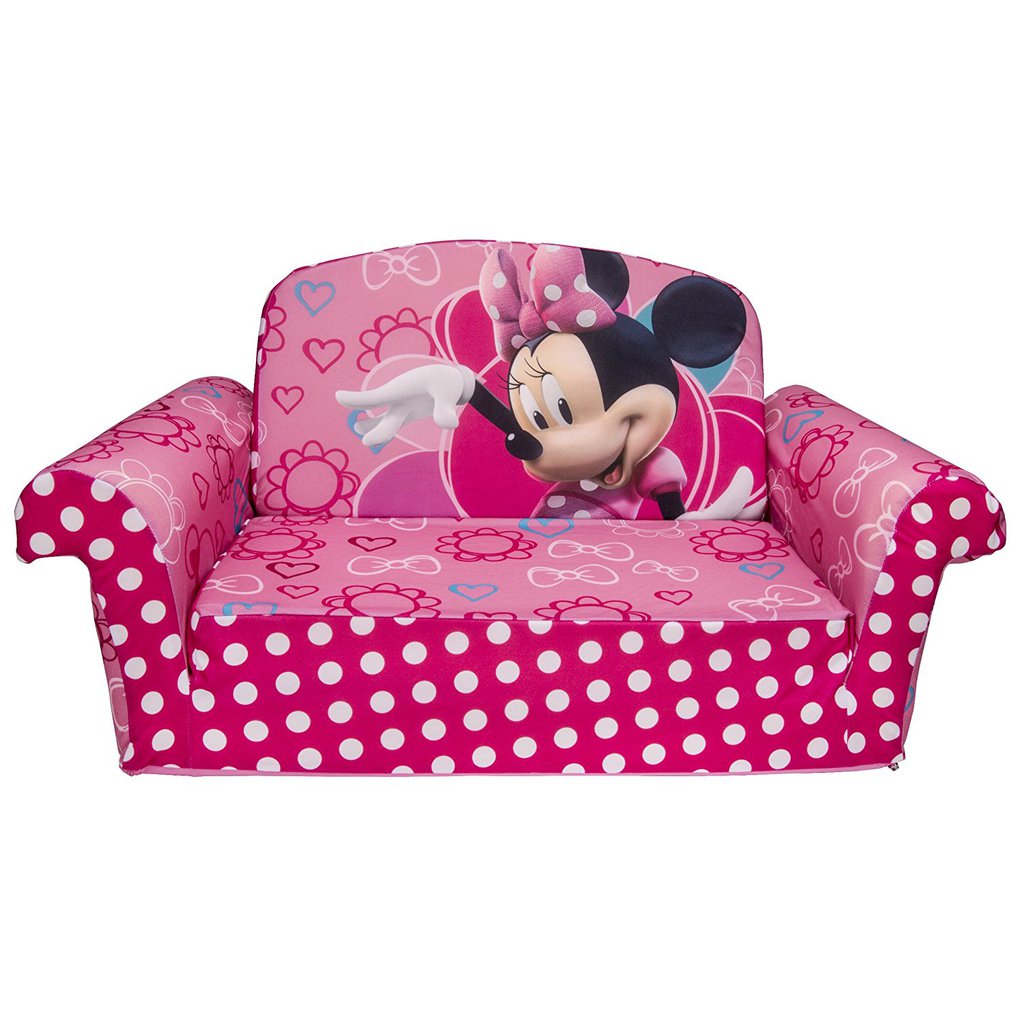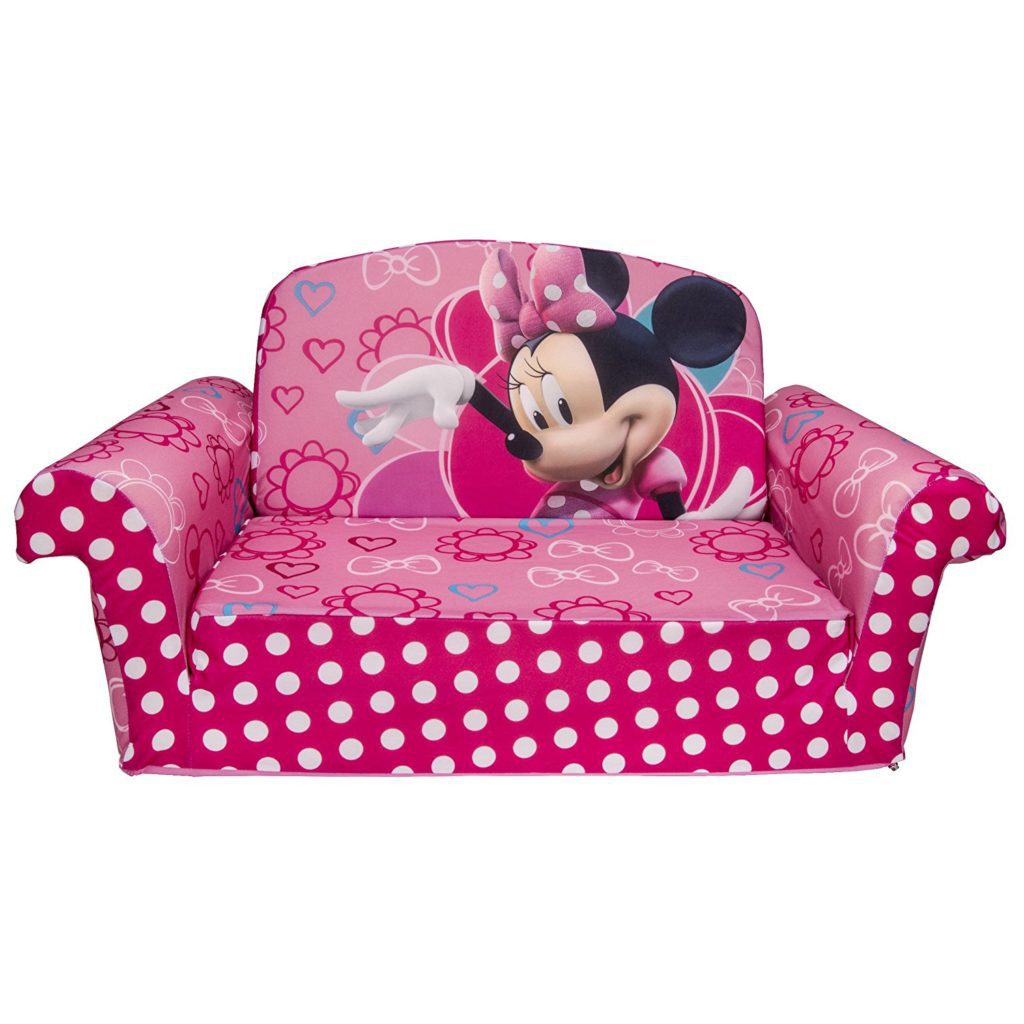 These Marshmallow Furniture 2 in 1 flip open Sofas are so fun. I shared about these in Allison's nursery reveal & Katie's toddler room reveal, and they continue to be a favorite. These sofas are the perfect size for small children because they can sit and lay on it with ease. Plus folding it out into a bed is their perfect spot to pretend to sleep.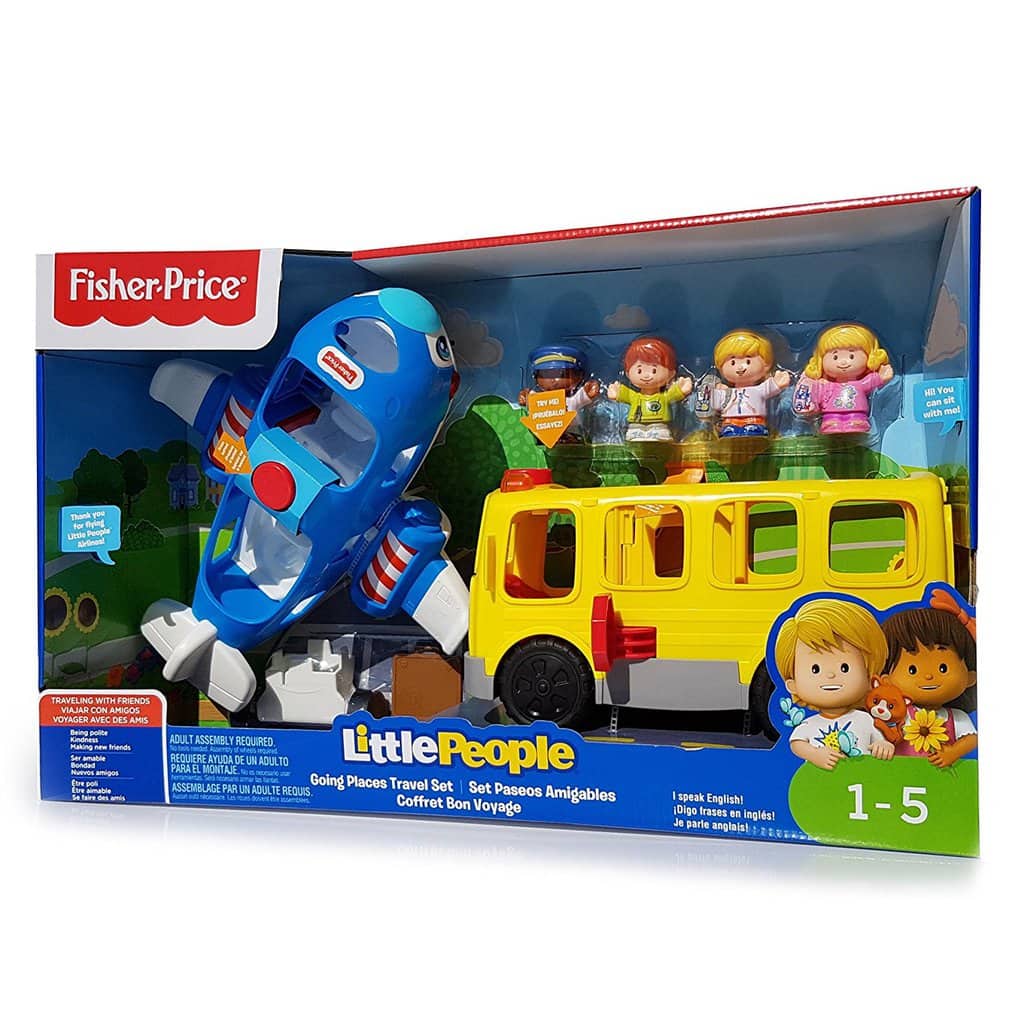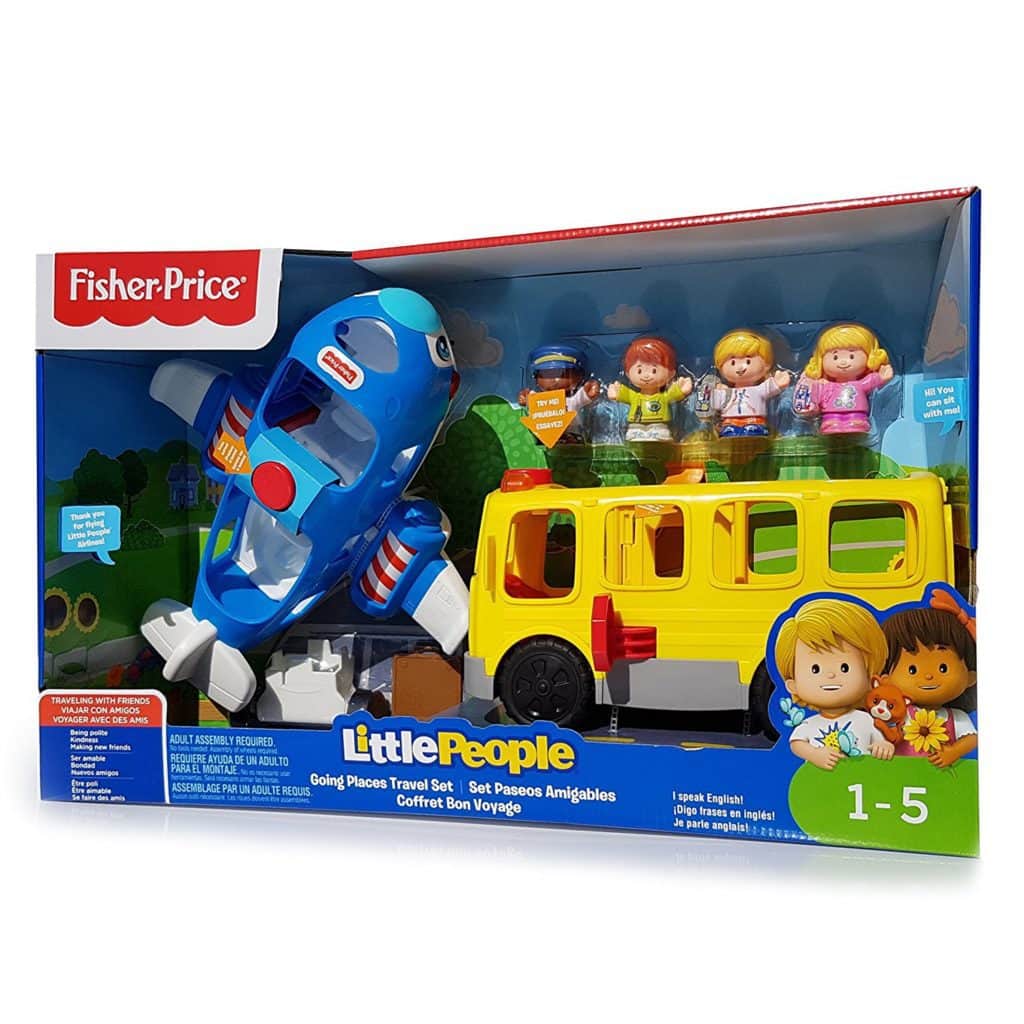 This Fisher Price Bus & Plane Set will also be under the tree this year. I picked these babies up at Costco for a screaming deal a couple of months ago and hid them away for Christmas gifts. I love the classic little people toys because they are made well and the people are shaped in a way that are easy for babies and toddlers to hold and manipulate.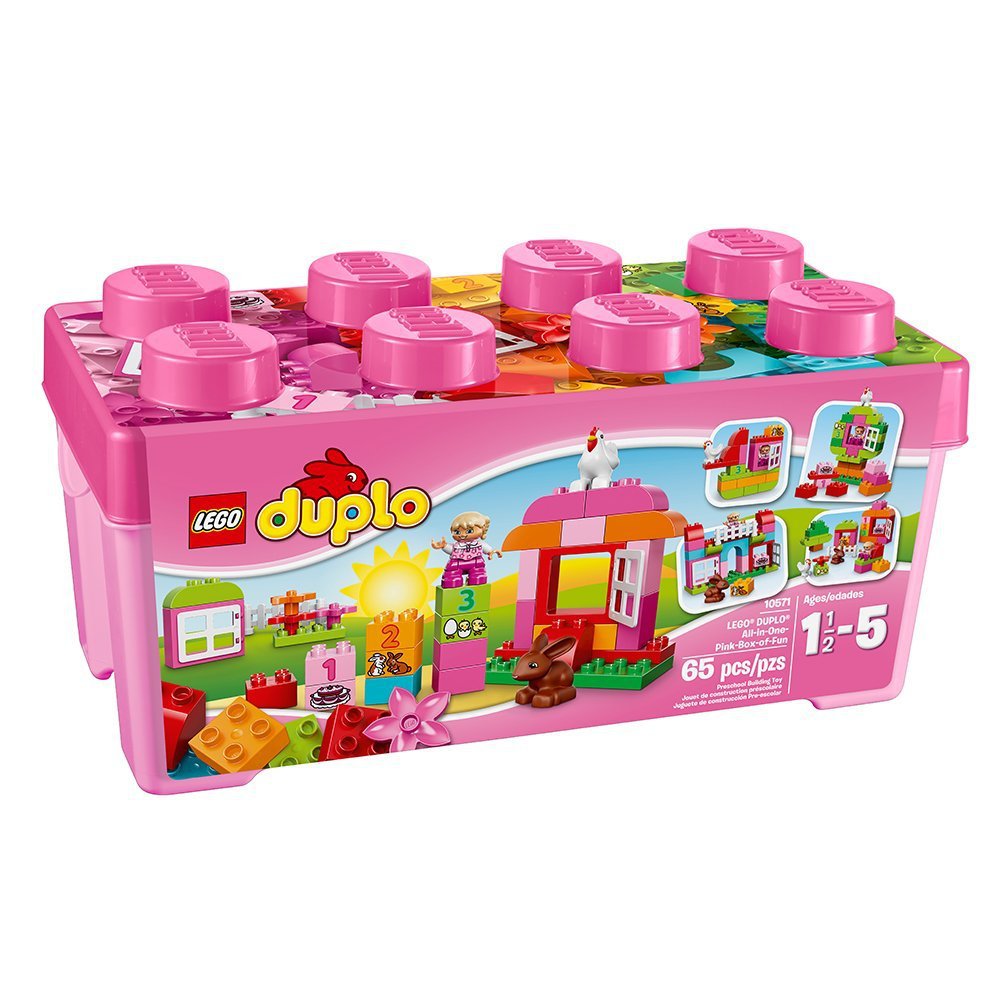 Another favorite toy around our house is Lego Duplo. All three of my kids (ages 1, 3, and 5) all still love playing LEGO with their sets. This is a great gift that will hold up for many years. I love that this one comes with its own storage case, too.
There you have it, our one year old girl gift guide. These are tried and true toys I personally recommend as a mom of 3. You can also check out my Ultimate Cars 3 Gift Guide and Ultimate Instant Pot Gift Guide.