This post was sponsored by OREO as part of an Influencer Activation for Influence Central and all opinions expressed in my post are my own.
Last weekend, my daughters and I got to enjoy a fun and free event hosted by OREO. It was celebrating their new flavors: Dark Chocolate and Carrot Cake.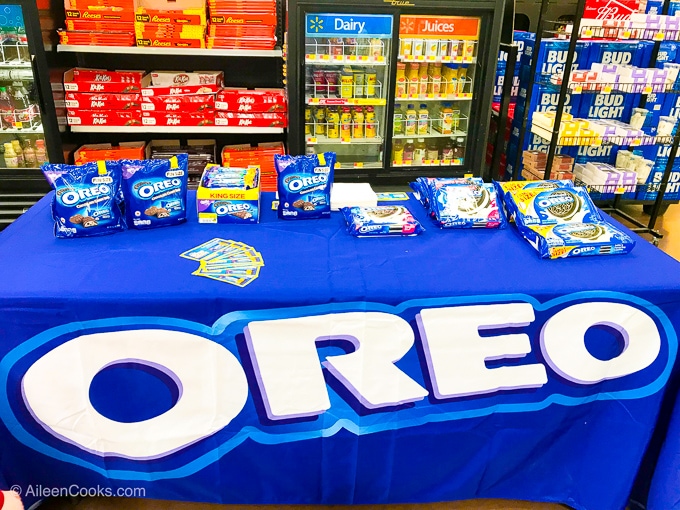 The event was held inside of Walmart, just as you entered the store. The first thing we saw was a big table with the words OREO on it. On top of the table were samples of milk's favorite cookie and samples of their candy bars that I talked about in this post.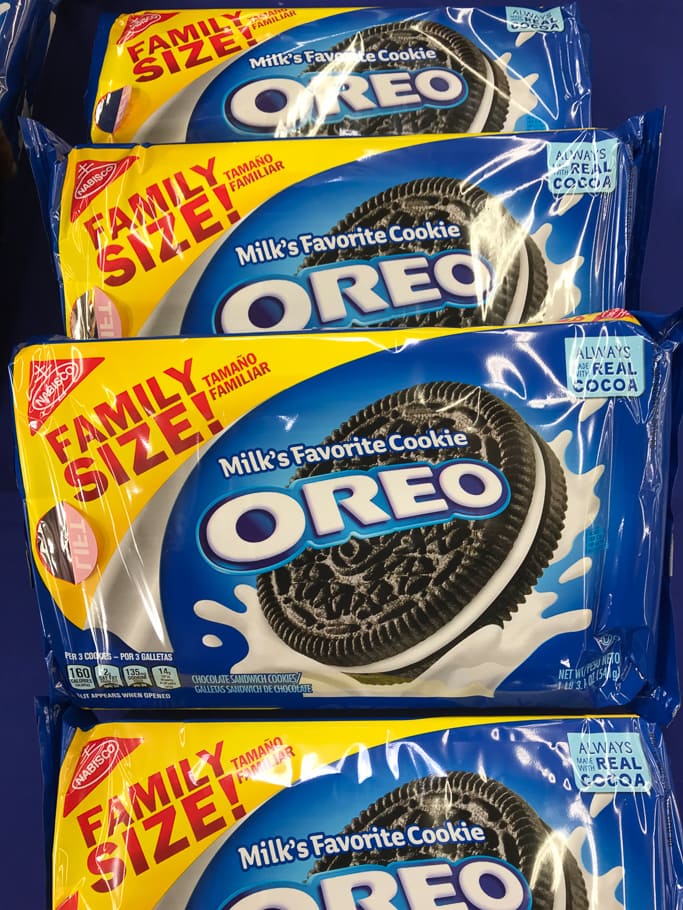 OREO is celebrating 'The Stuf Inside" with these fun events at Walmart. This fun afternoon included coupons for free candy bars, information about the all-new flavors, and a fun game!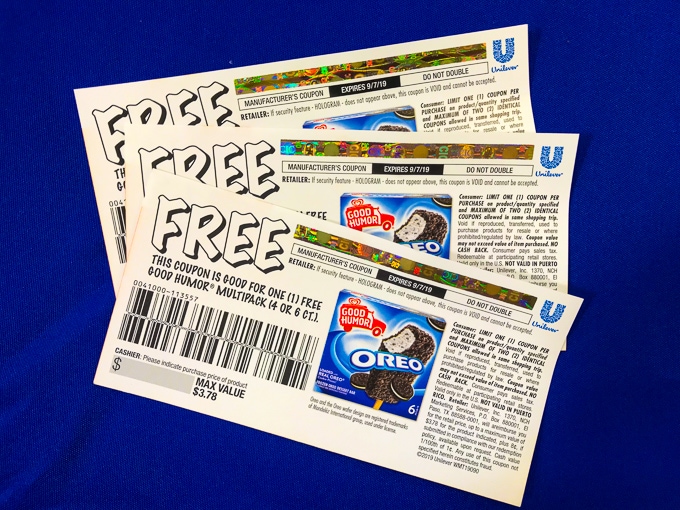 My daughters loved the game. It reminded me of a superhero birthday party we went to last summer. Basically, you have to punch your way through to get your prize.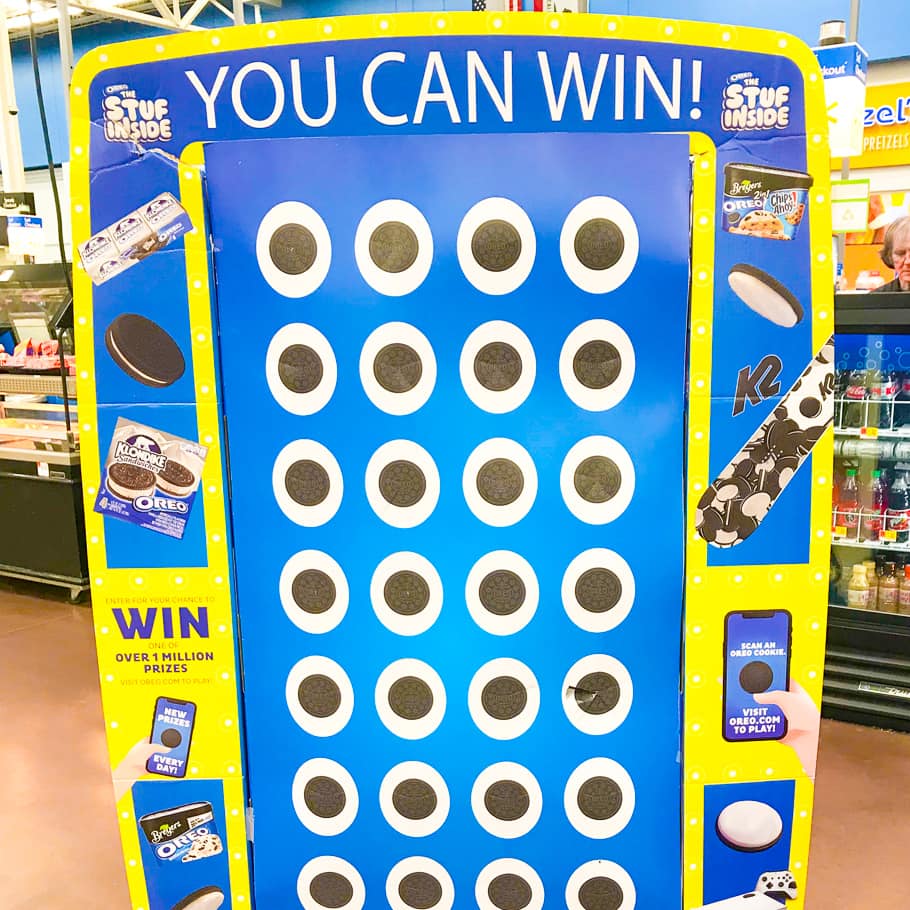 They were a little unsure at first – we normally don't allow punching. I made an exception and they were greeted with cool OREO folding sunglasses and OREO bracelets. The swag was a lot of fun.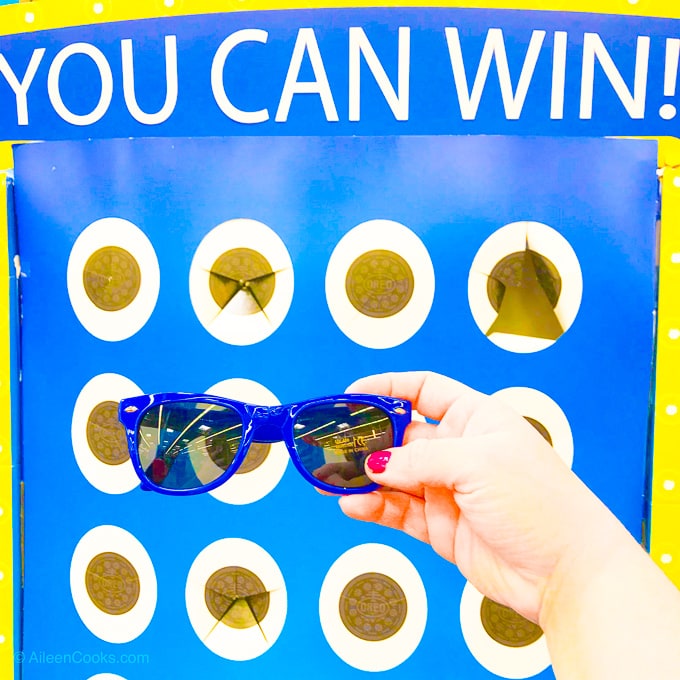 The woman in charge of hosting the event was so sweet to my girls. She let them have seconds of samples which totally made their day.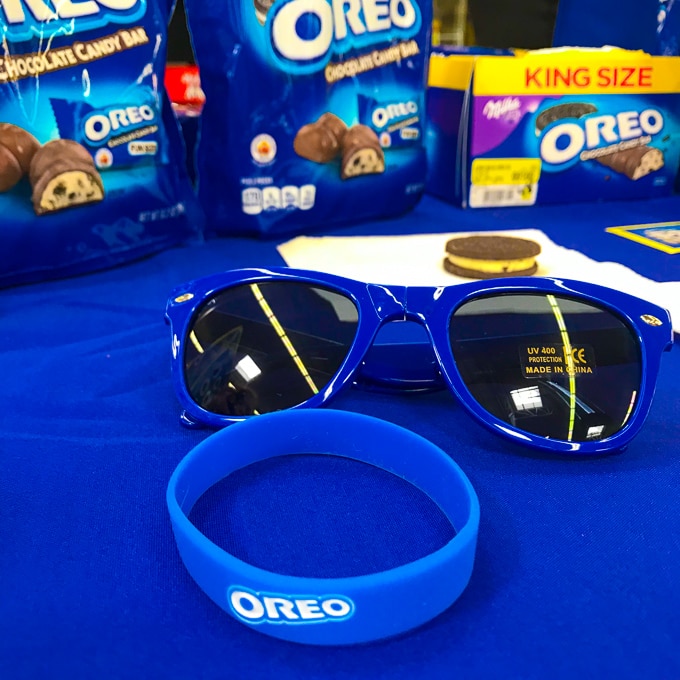 A little about the all-new OREO flavors
Although my kids don't say no to a cookie, both of these flavors are definitely more adult. I would call these, hide them on top of the fridge and enjoy then after the kids go to bed OREO cookies.
Dark Chocolate: Two OREO chocolate wafers sandwiched around dark chocolate-flavored creme. The creme filling is SO good! It will help you embrace the darkness of cold winter days.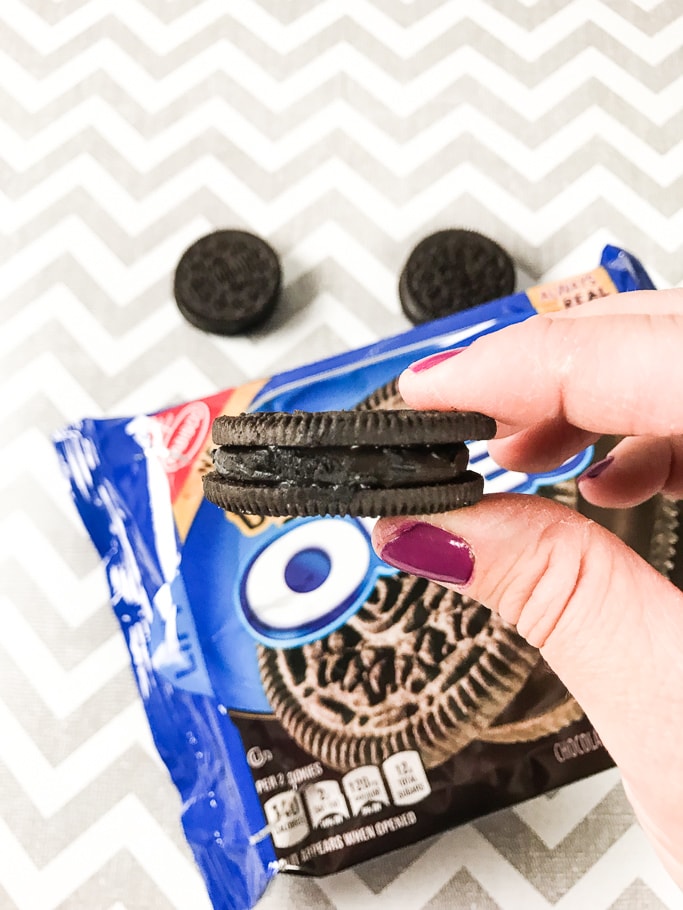 Carrot Cake: Have your cake and eat it too with OREO Carrot Cake Cookies filled with cream cheese frosting flavored creme. These cookies taste just like carrot cake! They would be perfect for an Easter celebration.
Not that I'm saying you should wait that long to taste them. Head to your local Walmart today and pick up a pack of each flavor. You won't regret it!