Painting With Cars
This post was sponsored by WaterWipes as part of an Influencer Activation for Influence Central. I received complimentary products to facilitate my review.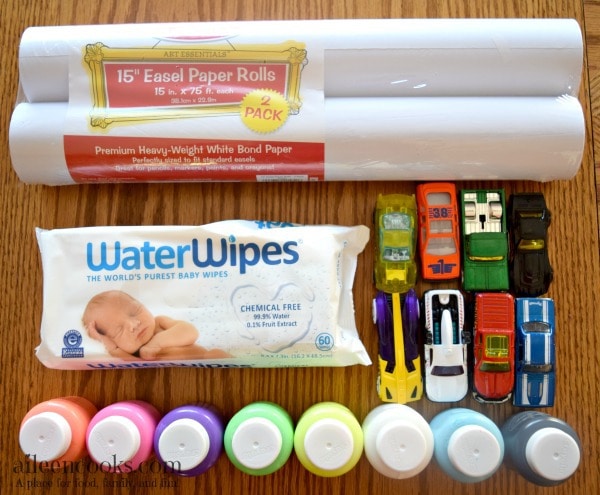 My son is not a huge arts & crafts kid, but he never turns down the opportunity for painting with cars. He is really into playing cars and this is a fun way to use his cars outside of driving them on the floor, furniture, me – you get the picture.
We like painting with cars because it creates a different texture in the paint than normal paint brushes. It makes fun track marks in the paint and the wheels of the die cast cars are really good for swirling the paint colors together.
What you need for painting with cars:
Art Paper
Washable Paints
Die Cast Cars
Tape
Getting Started:
Tape your art paper down to the table so it doesn't slide around while painting. Add several dabs of washable paint on the art paper. Give your child several cars and let them "drive" through the paint spots.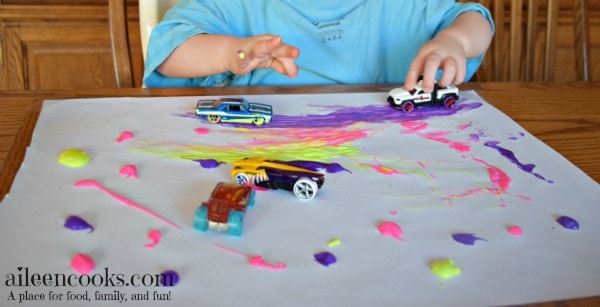 Add more paint. Drive some more. See what designs you can make with the wheels.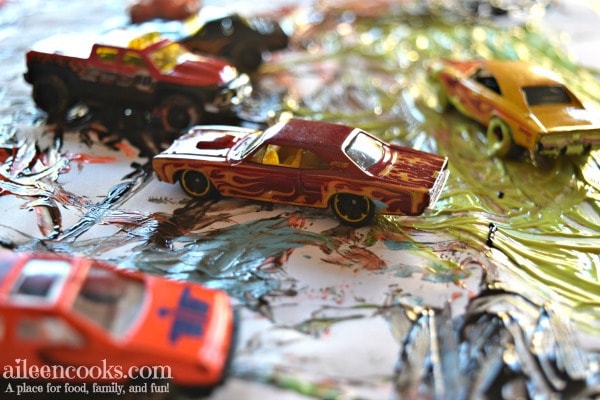 Let your pictures dry and display.
[bctt tweet="Painting + Cars = Little Kid Heaven #momlife #ad" username="aileencooks"]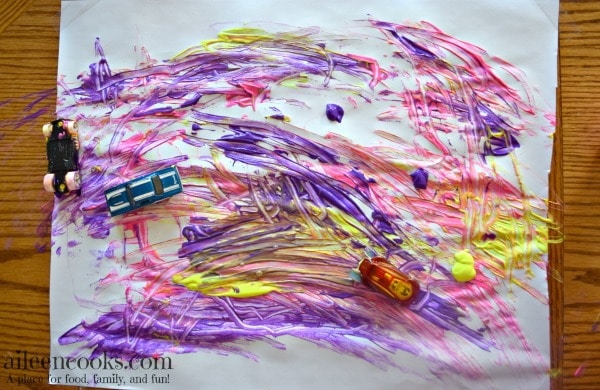 Help your kids wipe off their hands and anywhere else they may have paint using the WaterWipes. My daughter had it on her knees and feet. 🙂 These wipes are great for sensitive skin because they are chemical free. They are made with 99.9% pure Irish water and 0.1% grapefruit seed extract.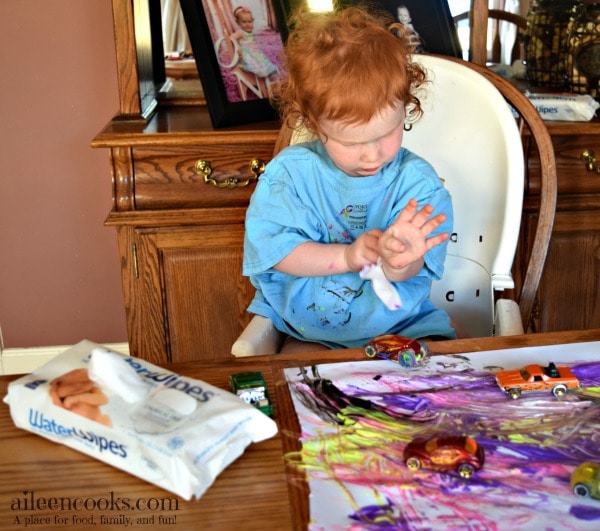 Next, set up a car detail area with the painted cars and WaterWipes set out on a towel. Let your kids clean the cars with the WaterWipes. The WaterWipes did a great job of cleaning up the paint from my kids' skin, the table, and the cars.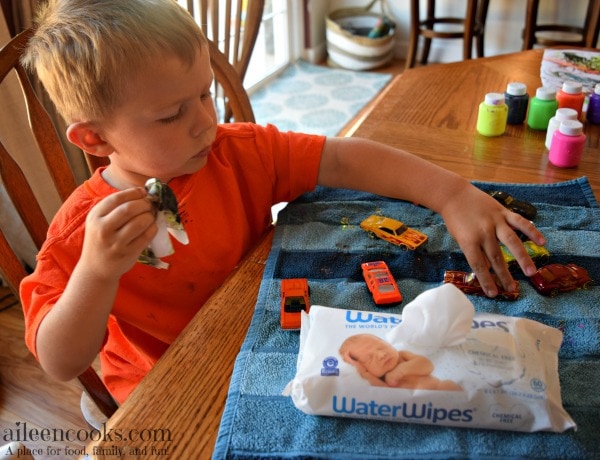 As you can see, my son takes car detailing very seriously.
If you want to try WaterWipes, you can get them at Babies R Us. They were really easy to find in the diaper and wipe section. Also, who new their shopping carts are recyclable? Pretty cool!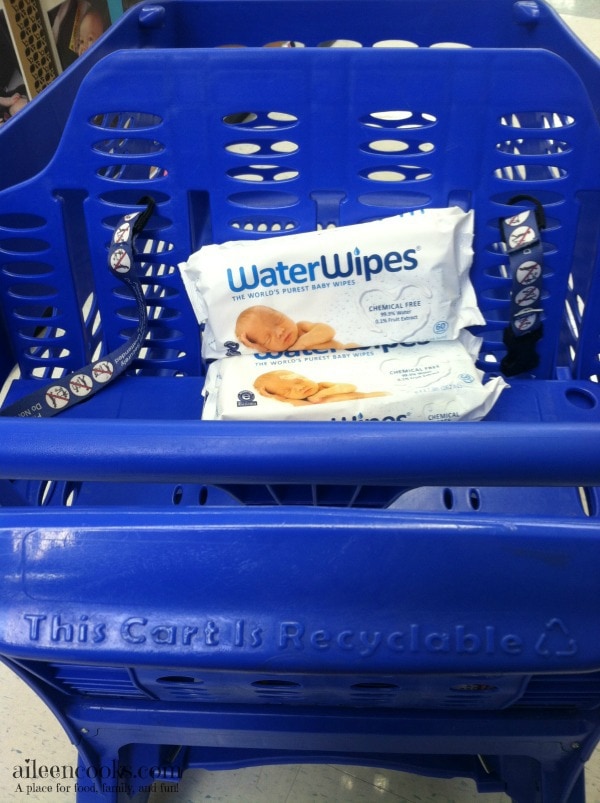 [bctt tweet="Enter to win a $100 Babies 'R Us Gift Card! #momlife #contest #ad" username="aileencooks"]
$100 Babies 'R Us Gift Card Giveaway
Influence Central is hosting a contest where readers can win one of five (5) $100 gift cards to Babies R Us! The contest is open from July 28, 2016 through August 18, 2016. Enter below!
WaterWipes Babies"R"Us Giveaway
I-C will randomly select winners from all program entries and will facilitate fulfillment of the winning prizes (5 winners).