Here is everything you need to know about Peejamas – the potty training pajamas! We tested them out so we can answer all of your questions! Thank you to Peejamas for sending us a sample to facilitate this review. This post contains affiliate links.
It was that time again, my 3-year-old was potty trained during the day, but not quite making the cross over to nighttime. Having already been through this twice, I knew that signs showing she was almost ready to be fully potty trained. I was ready to wave bye-bye to diapers – at least for a couple of months before her baby sister makes her debut!
What are Peejamas?
Peejamas are content pajamas with a thick and soft built-in underwear that absorbs accidents during the night. They elliminate your need to purchase night-time diapers and can also help to potty train a child, who is ready for that transition.
Peejamas are:
Very Soft
A great alternative to diapers
eco-friendly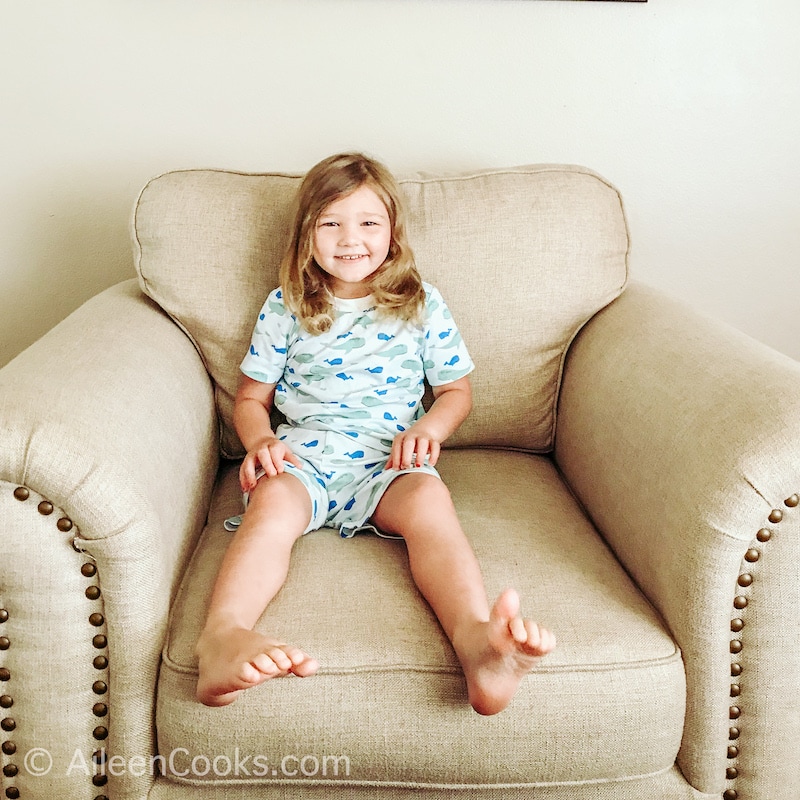 Peejamas Potty Training Pajamas Review
Peejamas were perfect for my daughter because (unlike diapers) she would feel the moisture when she peed in the middle of the night – often prompting her to get up and use the bathroom.
Our journey with Peejamas was relatively short – just over a month. As I had already potty trained two kids, I new she was ready to transition out of diapers. I didn't want to deal with soiled sheets for weeks while she got used to the transition. Peejamas was perfect for us!
You may also like:
Would I use Peejamas again?
Yes – absolutely! I saved my daughter's Peejamas and will use them with baby girl who is due next month (obviously when the time comes to start potty training).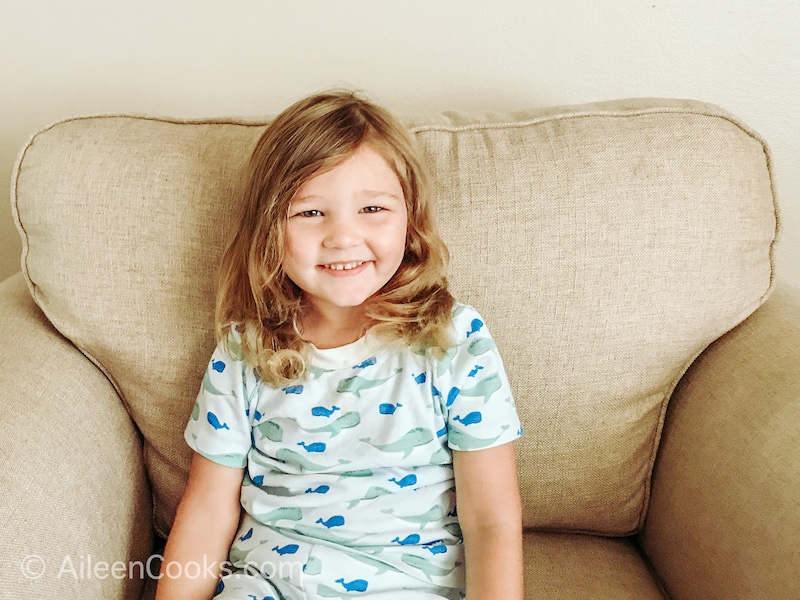 What if my child isn't ready to fully potty train?
Peejamas are great for just avoiding nighttime diapers all together! They are eco friendly and wash well. They are very soft and cozy, too. I know many families prefer to use Peejamas with their toddlers as an alternative to diapers all together and continue using them until their child's body is ready to potty training at night (which can sometimes be as old as 5+)
Be prepared to:
Purchase multiple pairs

Do a little more laundry
Tips for using Peejamas
Always size up! If your child is in-between sizes, order the next highest size after the one they are growing into. My daughter was in between a 4T and 5T, so I ordered a 5T. I wish I had ordered a 6, because they were tight around her thighs. They still worked, but I think they may have been a bit more comfortable, had I gotten the larger size.
Follow the directions on pre-washing. Peejamas will send you an email with detailed instructions after you make your purchase.
Wash Peejamas the same day if they are peed in.
Tips for washing peejamas
You will need to was the peejamas 5+ times before the first use. After making a purchase, the people at peejamas send you a great set of instructions – with pictures. Essentially, you need to keep washing them until they become absorbant in the diaper portion.
Once this is done, they will need just washing after use. If your child urinates in the peejamas, you will want to wash them the same day. The best way to do this is to pull the underwear/cloth diaper part out of the pajamas so they get really clean in the washing machine.
Where to order Peejamas?
You can order Peejamas directly from their website. As mentioned, once you make a purchase, they will send you an email with detailed instructions on care of the pajamas. Make sure you check back often as it seems that some print sell out often and they regularly release new styles.